LifeStraw Personal Water Filter Review 2023 – Pro's, Con's & Verdict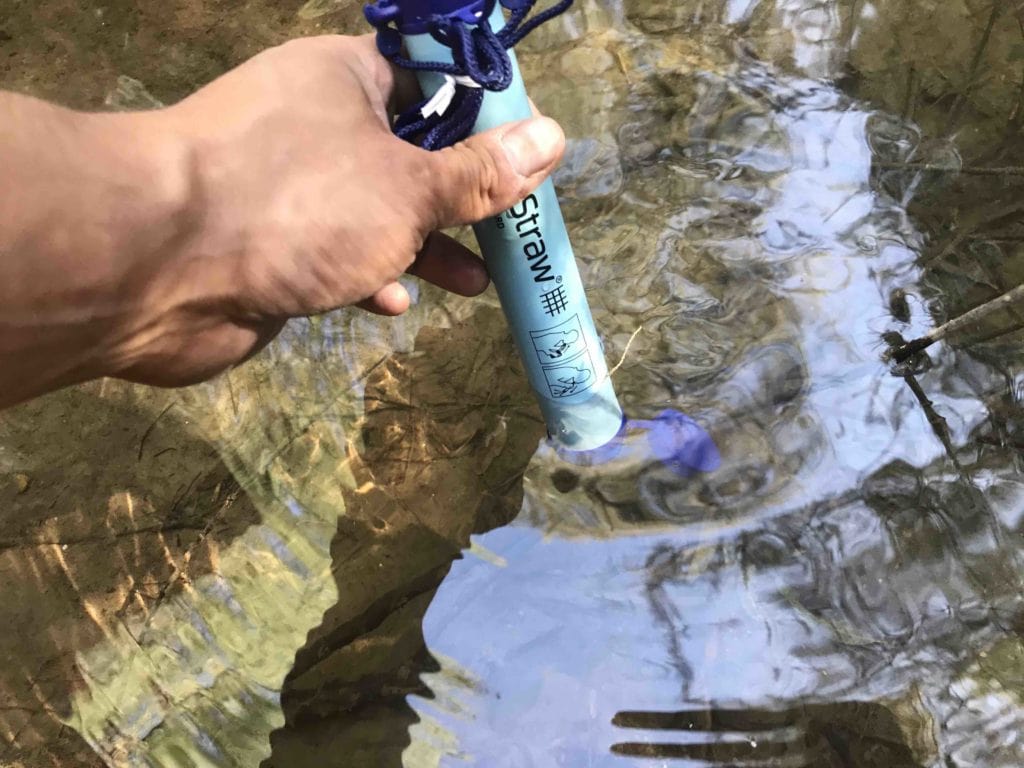 We give the LifeStraw Personal Water Filter a rating of 4.2 out of 5 stars. 
The perfect solution for disasters and emergencies, the LifeStraw personal water filter is an easy to use device that allows you to drink from questionable water sources with no worries. It's small enough to fit in a first aid or disaster preparedness kit, your glove compartment, or even your pocket. With no shelf life or expiration date, it will be waiting and ready for when you need it most.
This filter is durable and reliable, with no moving parts and nothing to break. To use it, you stick one end in water and drink from the other. It's really that simple. There are no filter cartridges to change and nothing that can go wrong so the LifeStraw will work reliably when you need it. It can filter 1,000 gallons of water for a very affordable price, making it the perfect filter to store for emergencies.

The LifeStraw Personal Water Filter – A Quick Look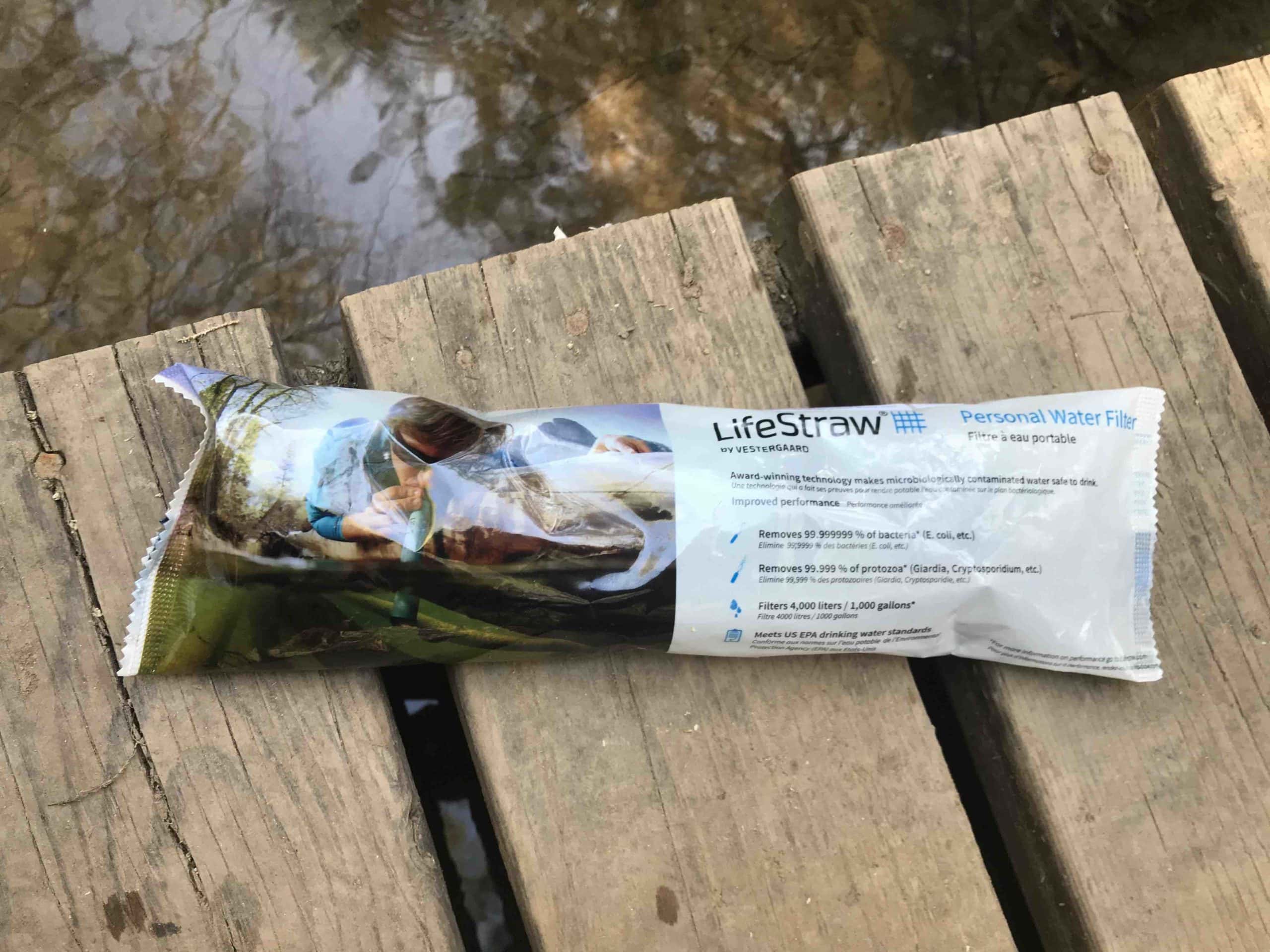 Pros
Compact and lightweight
No shelf life or expiration date
Very affordably priced
Simple to use
1,000-gallon lifespan
No moving parts to break
Cons
Not very versatile
No way to transport water
LifeStraw Personal Water Filter for Hiking, Camping, Travel, and Emergency Preparedness, 1 Pack,...
Removes Bacteria & Parasites: The Microfiltration Membrane Removes 99.999999% Of Waterborne Bacteria (Including E. Coli And...
Removes Microplastics: Removes The Smallest Microplastics Found In The Environment (Down To 1 Micron), And Reduces Turbidity Down To...
Rigorous Testing: All Claims Are Verified With Laboratories Using Standard Testing Protocols Set By The Us Epa, Nsf, Astm For Water...
---
Specifications
Specifications
Brand: LifeStraw
Product Name: LifeStraw
Weight: 2 oz
Length: 9"
Width: 1"
Filtration size: 0.2 Microns
Lifespan: 1,000 Gallons
Removes: Over 99% of waterborne bacteria and protozoan parasites
Compact, Lightweight, and Portable
At just an inch in diameter, the LifeStraw is very compact. It is somewhat long at nine inches, but it's still small enough to easily fit in your pocket or any small storage device. It's also very lightweight at a meager two ounces, making it one of the lightest water filters on the market. All of that adds up to a very portable filter that can be taken anywhere without taking up space or weighing you down.
Simple, Easy-to-Use Design
Anybody can use the LifeStraw the first time with no training or experience. It's dead-simple to operate. You just stick one end in a water source and drink from the other end like a straw. Even children can use this device with just a moment's worth of instruction.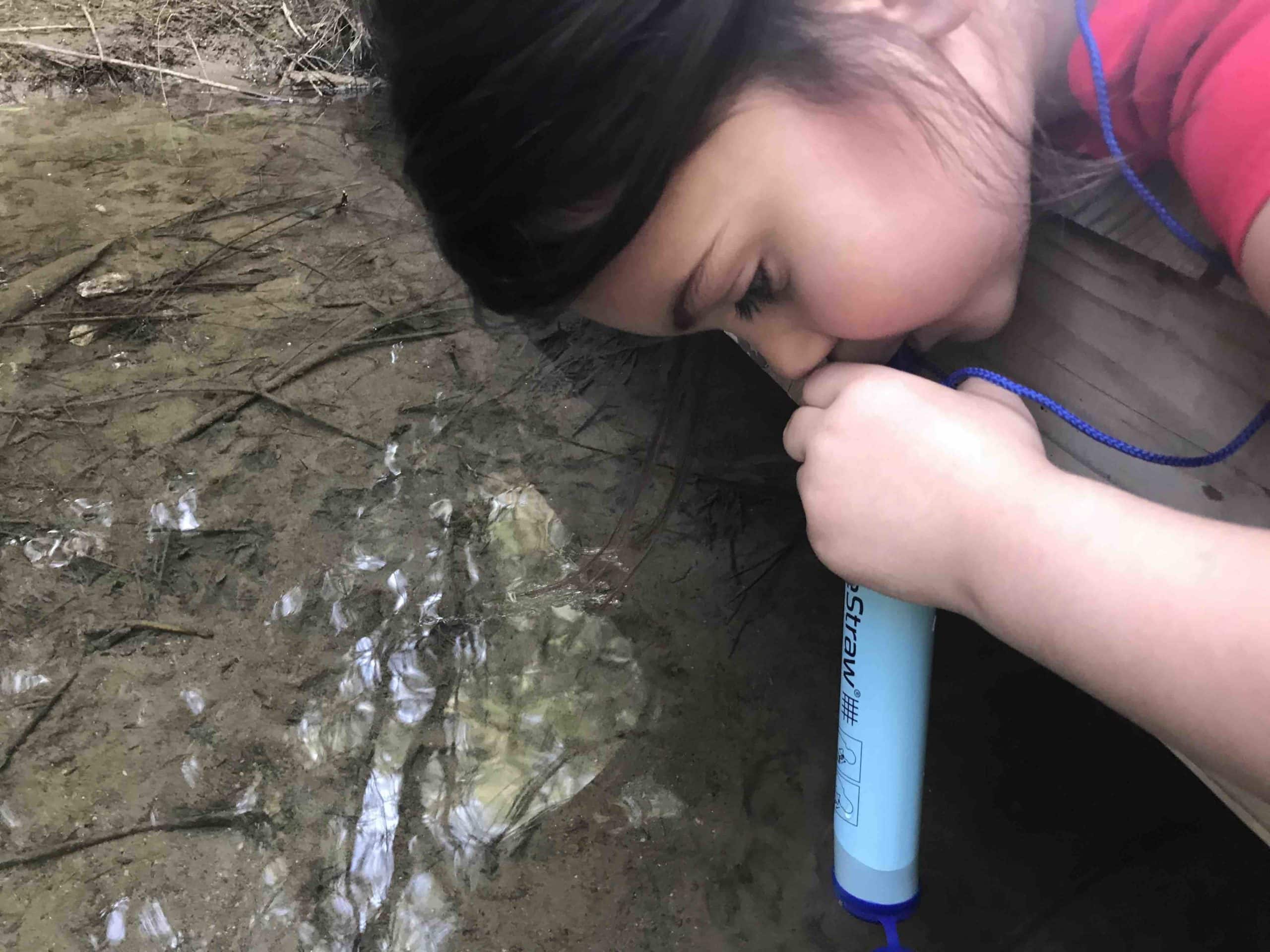 Very Affordable Pricing
Some portable filters can get pretty expensive, but the LifeStraw makes personal filtration affordable for everyone. It's one of the cheapest filters on the market, even though it's got a great lifespan and is very popular. It's so cheap that you could purchase several and keep them in different locations where they may be needed.
Great Lifespan
The LifeStraw has no replaceable filter cartridges. Instead, it's got an impressive lifespan of 1,000 gallons. When you reach its limit, you just purchase another to replace it, which isn't a big deal since they're so cheap. But 1,000 gallons is a lot of water, and even with regular use, that should last you quite some time.
Lack of Versatility
While there were many things we liked about the LifeStraw, it must be mentioned that it's not a very versatile device. The only way it can be used is as a straw. There are no threaded ends, no nipples for hoses to attach to, and no adapters. Other LifeStraws have been made that can attach to bottles or hydration bladders, but the original LifeStraw can only be used as a straw.
There's also not many ways to use it on the go. You can't fill up a bottle with water and bring it with you because the filter won't fit. This limits your ability to use this filter for hiking applications since you'll need to be able to bring water along with you on your journey, but the LifeStraw won't provide you with any convenient way to drink it.
---
FAQ
Does the LifeStraw filter out chemical toxins?
No. The Lifestraw is not effective for removing chemicals. 
Does the LifeStraw remove viruses?
No. The LifeStraw does not remove viruses from the water. Only specialized filters have this ability.
Will the LifeStraw filter out E.Coli, Salmonella, and Giardia?
Yes. The LifeStraw removes over 99% of all waterborne bacteria and protozoa, including E.Coli, Salmonella, and Giardia.
Is there an expiration date on the LifeStraw?
No. The LifeStraw has no expiration date or shelf life. It can be stored indefinitely.
---
What the Users Say
You've read about our opinions of the LifeStraw, but there are millions of people who've used this device and they all have opinions of their own. We wanted to know what those opinions were so we could share them with you. So, we scoured the internet, searching forums and reviews to find out what other users thought of the LifeStraw water filter. Let's see what they said.
Soldiers and military personnel mentioned this filter being used in the scorching deserts of Iraq and Afghanistan. They were impressed with its durability and ease of use, making water genuinely safe to drink in a foreign country.
Some people reported issues getting their filter to flow. Even after following the initial instructions to prime the filter they couldn't get it to work. But most of them sent it in for a speedy replacement at no cost.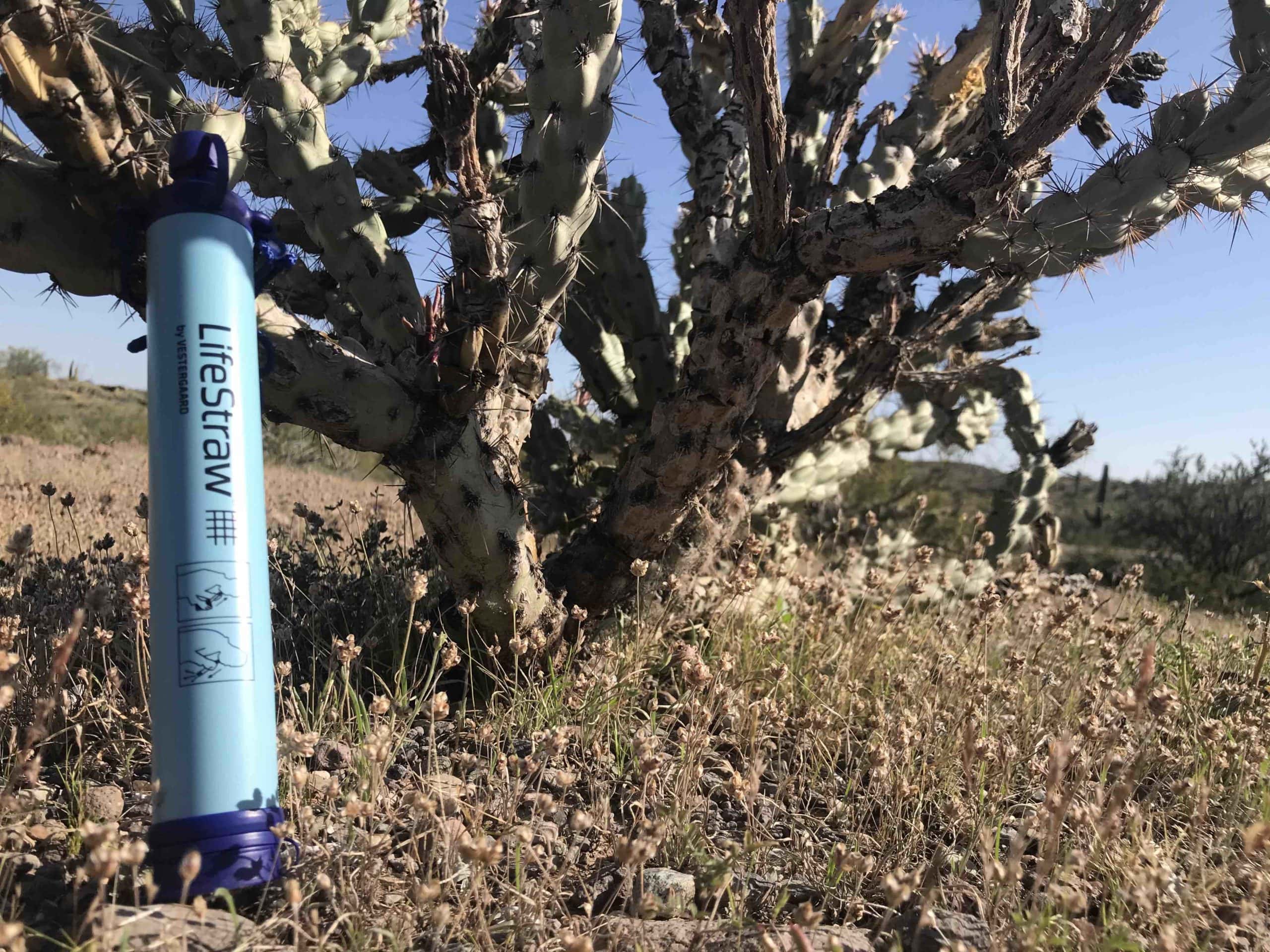 Many users were excited that they could now drink from any water source without worry. There were a lot of comments about drinking from mountain streams and how it helped them get closer to nature.
But there were also some disappointed users that had purchased it to take on backpacking trips and found that it wasn't a great fit for that type of environment since it doesn't offer much versatility.
Overall, if users appropriately matched their use to the filter, then they were generally pleased with its performance.

Conclusion
The LifeStraw is a small and lightweight filter that's meant to keep you alive in survival and disaster situations. In an emergency, it may be one of the best options there is. There are no moving parts to break and no filters to replace. It will filter 1,000 gallons for an affordable price, making the water safe to drink, even if it was very questionable to start. With no shelf life or expiration date, the LifeStraw is perfect for storing in emergency preparedness packs or first aid kits so it will be there when you need it most.