Marvin vs Pella Windows: Pros, Cons, & Differences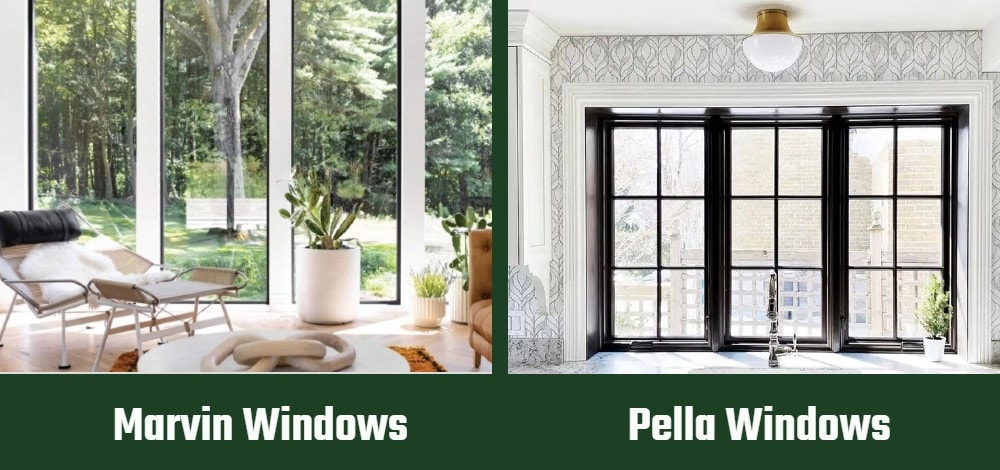 There is a vast selection of window types, colors, designs, and, of course, brands. Marvin and Pella are two very well-known brands and they both have different lines and ranges available, but their product lines also have some major differences.
Both companies have long histories having been manufacturing windows for about 100 years each. They both do aluminum windows, and both offer ranges of fiberglass, as well as wood windows, but where Pella does offer vinyl windows, Marvin does not offer any windows in this material. As well as limiting the choice of Marvin windows, this also makes their product line more limited, although if you are looking for fiberglass windows, they do have an extensive selection.
Read on for more details on the two window brands and to find out the differences of each. Hopefully, you can use this information to make an informed decision of whether Marvin or Pella windows are better for your renovation project.

A Quick Comparison
Side-by-side rundown of the basic stats and information. Fill out this table
Brand name
Marvin
Pella
Established
1912
1925
Headquarters
Warroad, MN
Pella, IA
Product lines
Signature Collection

Elevate Collection

Essential Collection

Pella Reserve

Pella Architect Series

Pella Lifestyle Series

Pella Impervia

Pella 250 Series

Encompass by Pella

Pella Hurricane Shield Series

Pella Defender Series
Brief History of Marvin Windows
Marvin Windows was founded in 1912 as The Marvin Timber & Cedar Company, changing its name later in the same year to Marvin Lumber & Cedar Company. It incorporated in 1920 and survived through the Great Depression.
In 1939, the lumber company bought a lumber saw that they would use to make sash windows and frames in a bid to help them survive the quieter winter period, although their efforts were concentrated on manufacturing ammo boxes and food containers during World War II. At the end of the war, the company started to concentrate more of its time and resources on the production of windows and despite a fire burning the factory down in 1948, the company saw expansion to new regions and in 1960 they expanded outside the Midwest. Another factory fire in 1961 led to the opening of a larger factory in 1962 and what was once a 100,000-square foot factory has now grown to be more than 2 million square feet.
In 1992, the company turned their attention to fiberglass and having partnered with Tecton Products, they produced pultruded fiberglass which is stronger and longer-lasting than standard fiberglass. Today, they continue to espouse the benefits of fiberglass windows and doors.
Brief History of Pella Windows
Pella Windows started in the Dutch community of Pella, Iowa, in 1925 and was founded by Pete and Lucille Keyper. Initially, the company manufactured and sold an innovative screen system that rolled up and down like a window shade.
In 1934, they expanded their product line to include Pella Venetian Blinds and debuted their first window in 1937. The window had a steel frame with a wood interior and insulating glass panel.
Wood sliding glass doors were introduced in 1960 and since 2001 they have rapidly expanded their range of doors and windows to include more lines and products. The first vinyl window and door lines were added in 2003, the same year that Pella introduced fiberglass windows using their patented fiberglass construction material.
Marvin Windows Manufacturing
All Marvin Windows' products are manufactured in the USA. The company's patio doors are made in their factory near Minnesota, while the windows are manufactured in Warroad, Minnesota, where the company was first established and produced its first windows nearly 100 years ago. Marvin has 16 locations throughout North America.
Pella Windows Manufacturing
In 2019, Pella Windows announced that it would establish a new factory in Reidsville, North Carolina, where it would produce vinyl windows and doors. They have 16 manufacturing locations across the USA, including in IOWA, Illinois, Pennsylvania, Texas, and Oregon.
Marvin Windows Product Line
Marvin makes windows and doors and have three ranges of products. As well as being an innovative company selling innovative products, they pride themselves on the supply of energy efficient glazing solutions. They do not manufacture vinyl windows and tend to concentrate on fiberglass, although they do also sell aluminum windows and doors. Marvin uses extruded aluminum in the manufacture of these products, which is thicker and more durable than roll-formed aluminum. It does cost more, but buyers enjoy the benefits of longer lasting and more robust windows.
Pella Windows Product Line
Similarly, Pella also sells both windows and doors, but it has a much wider and broader range available. As well as fiberglass products, made from its own patented fiberglass material, Pella also makes vinyl windows and doors, which make up the lower end of the company's product price range, and aluminum products. Pella uses roll-formed aluminum for its products, which makes them cheaper but means that they are not as durable or long-lasting as Marvin's. The company boasts more than 150 patents.

Marvin Windows vs Pella Windows: Price
Both companies have a decent variety of products, which means that there are windows and doors for all budgets. However, it is worth noting that only Pella sells vinyl products. Typically, vinyl windows are cheaper than fiberglass and aluminum products, which means that Pella tends to be the better option for buyers on a very tight budget. With that said, Marvin's lines tend to be a little cheaper than Pella's lines of a similar standard and style.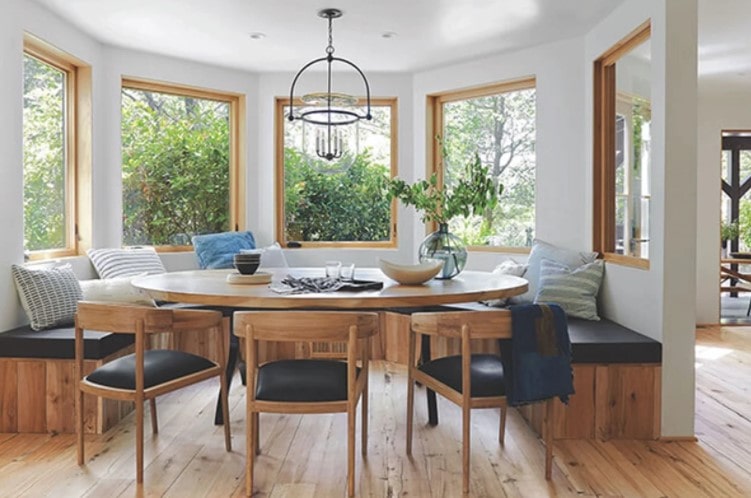 Marvin Windows
Marvin's Essential series is their cheapest range. It is made from fiberglass and works out at approximately the same price as Pella's vinyl range, while being slightly cheaper than their fiberglass-only models.
The Signature Ultimate range is the most expensive and is made from a combination of wood and aluminum. Again, it is slightly cheaper than the comparable Pella series.
Pella Windows
Pella has many more options than Marvin. Although most of these fall in the mid-price range, Pella does sell vinyl windows and doors. This is the Pella 350 Series, which is made from all vinyl, and is the company's lowest priced range.
The Reserve Series is the premium range of Pella windows and doors and is made from wood and have an exterior cladding of aluminum.
Pella also has the Pella Reserve line but these are custom windows, so it is difficult to compare prices. They are likely to work out expensive, though.
Marvin Windows vs Pella Windows: Warranty
Warranties are very important when buying windows. If something goes wrong within the first few years of owning the window, or during installation, you want to know that you are covered and have peace of mind. Both companies do offer warranties, but Pella not only guarantees the cost of the product but also the labor costs, which can save you a lot of money on required repairs.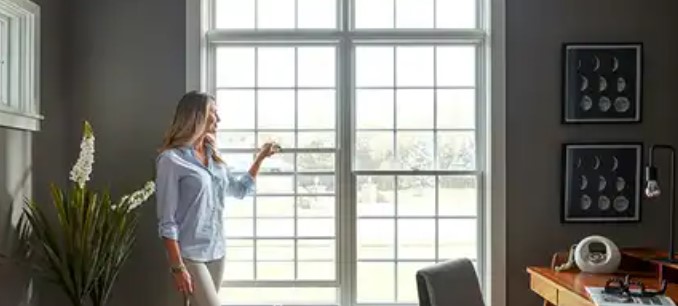 Marvin Windows
With both companies, the length of warranty you receive depends on the line of window, material used, and the style that you buy. Marvin windows typically come with a lifetime guarantee on the window itself, and the warranty will transfer to a new owner, although it changes to a 10- or 20-year guarantee at this time.
Pella Windows
Pella does offer long guarantees, but these are upgrades, which means that you must pay extra. However, they include the cost of labor, which can make a big difference for large repairs.
Marvin Windows vs Pella Windows: Customer Service
Hopefully, you will never need to deal with customer support from your window supplier, but whether it is to check up on a delivery schedule or to ask questions about a warranty, there are occassions when you might need to. Both companies
Marvin Windows
Marvin Windows has an online form and a phoneline that is open Monday to Friday between 8 a.m. and 7 p.m. They get generally good reviews for their customer service, including after sales care.
Pella Windows
Pella Windows has several customer support numbers, which typically open between 8 a.m. and 4 p.m. and they do have some email support. They also get generally positive reviews.

Head-to-Head: Marvin Essential vs Pella Impervia
The Marvin Essential and Pella Impervia lines are 100% fiberglass window lines so are directly comparable. The costs are roughly the same, although the Pella may come out slightly more expensive depending on your needs. Both companies offer them double-hung, casement, gliding, and awning but the Pella Impervia range is also available as a single-hung model.
Marvin's fiberglass is better quality, has a smoother finish, and this also gives them a better-looking finish, which is important both inside and out.
Because they are cheaper, albeit only fractionally; better looking; and stronger, the Marvin Essential range is considered the better of the two fiberglass lines.
Our Verdict: Marvin Essential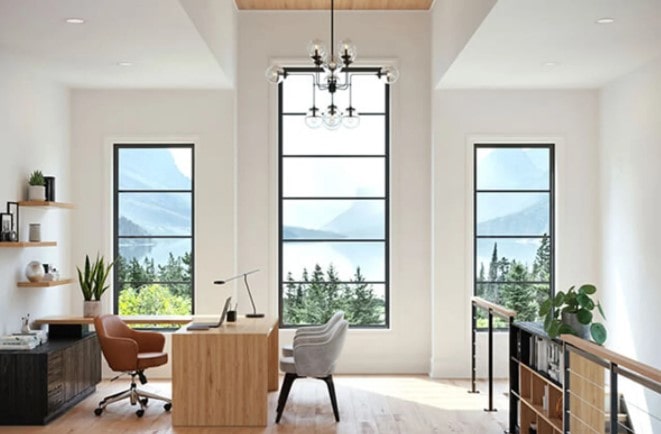 Head-to-Head: Marvin Signature Ultimate vs Pella Reserve Series
The Signature Ultimate range from Marvin and the Reserve Series from Pella combine a wooden interior with an external aluminum cladding. This combination gives the warmth and classic appearance of wood inside your home, but the convenience and durability of an aluminum frame on the exterior. You won't have to sand, strip, and repaint the outside of the windows every year.
Pella's products are, once again, more expensive, but both ranges are considered the premium lines so you should expect to pay a premium price from both brands.
Marvin uses extruded aluminum. The metal is heated to high temperatures and then pressed to achieve the desired shape. In contrast, Pella uses roll-forming to create its aluminum cladding. Aluminum sheets are rolled into the required shape, and because of the difficulty of rolling thick aluminum, it means that the metal is not as strong as Marvin's.
Once again, a combination of lower cost and better durability means that Marvin has the edge when it comes to clad windows.
Our Verdict: Marvin Signature Ultimate
Head-to-Head: Marvin Elevate vs Pella Architect Series
The final comparison is between Marvin's Elevate and Pella's Architect Series. These two series combine a wooden internal frame with a fiberglass cladded exterior. Cladded windows are popular because they do provide the warmth of wood inside the house but without the worry of the wood becoming damaged or rotten when left exposed to the elements.
Marvin's range is much cheaper than Pella's and, once again, Marvin excels thanks to its better-quality fiberglass. The smoother and more attractive finish means that the outside of the windows look just as high quality as the inside.
Our Verdict: Marvin Elevate

Overall Brand Reputation
Performance
Marvin does have a more restricted range because it doesn't offer vinyl windows, but the company uses extruded aluminum and a smoother but thicker fiberglass that is tougher and lasts longer than Pella's.
Price
When comparing like-for-like, Marvin's products are cheaper than Pella's. Where a like-for-like comparison doesn't exist and you compare Pella's vinyl windows to Marvin's fiberglass, Marvin is still cheaper.
Durability
The better-quality materials once again edge this comparison in Marvin's favor. You can expect their windows, of any material, to last longer than Pella's in most cases.
Design
Design is yet another area where Marvin outperforms Pella and it is, once again, thanks to the superior materials that they use in the manufacture.

Conclusion
Marvin outperforms Pella in almost all ways, except that they do not offer vinyl windows. If vinyl is your material of choice, Pella is really your only option, although if that choice is based on cost, it is still worth looking at Marvin's fiberglass windows because they compare favorably to Pella's vinyl windows for costs and are potentially better quality and better looking.
Other than range of choice, though, Marvin uses higher-quality materials, their products cost less, and they tend to look better, because of the better-quality fiberglass.
Pella Windows certainly aren't bad, but Marvin takes some beating in the manufacture of high-quality windows and doors.
---
Featured Image Credit: Left: marvin.com | Right: pella.com