What Is a Trim Carpenter? What They Do & How to Become One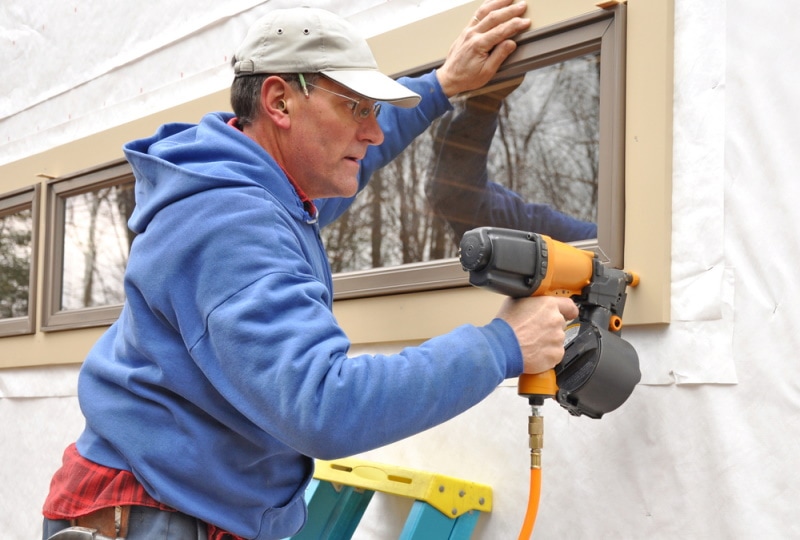 Also known as a finish carpenter, a trim carpenter fits trims and finishes to windows, doors, and other carpentry in homes and commercial premises. Some trim carpenters also manufacture custom cabinetry and trims, as well as fitting them.
The average salary for a trim carpenter in the U.S. is $45,000, equivalent to $22 per hour, and most finish carpenters finish a 4-year apprenticeship, having received at least a high school diploma. Jobs can be found in private and public sectors, with many carpenters being self-employed. Trim carpenters need to understand blueprints, be able to work with a variety of manual and electrical tools, and need appropriate health and safety certification to be considered for jobs.

What Is a Trim Carpenter?
Trim carpenters are considered artisans of the carpentry world. Where a rough carpenter is responsible for building structures like wooden frames and tunnels, the finish carpenter deals with the trim and finish. However, it is more involved than completing the finishing touches and adding trim. The trim carpenter is responsible for everything from fitting baseboards to applying window trim and is involved in all steps of the carpentry process once the initial construction has been finished.
Finish carpentry requires attention to detail and precision. Rough cuts and general measurements are not good enough for most trim carpentry work.
As well as working on-site, trim carpenters may also work in the workshop. They need to be able to use hand tools and power tools and will need to master a variety of saws, planes, chisels, nailers, and compressors, as well as scribing tools, rasps, files, gauges, and squares.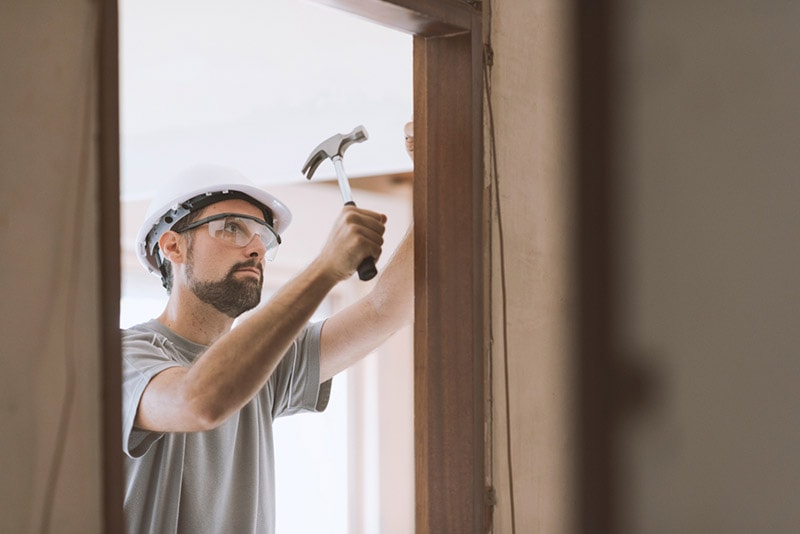 Other Types of Carpenters
Trim carpenters are usually employed once the initial construction is complete. They will work in conjunction with framers, as well as independently, and trim carpentry is considered artisanal, requiring an eye for detail and precision. As well as trim carpenters, and specialist carpenters like a ship's carpenter and a green woodworking carpenter, the following are other common types of carpenters.
Rough Carpenter – Rough carpenters make wooden structures and frames. They are most often used to manufacture timber frames for buildings but can be used in a host of other settings, too. They need to understand blueprints and be able to measure and cut materials before building the construction.
Framer – A framer specifically builds frames to make the walls, floors, and roofs for a new construction. Framers work with a variety of different timbers and wood, initially completing the exterior frame before moving inside to work on internal frames.
Cabinetmaker – Cabinetmakers construct furniture, typically bespoke pieces of furniture to the client's requirements. The cabinetmaker's responsibilities include creating drawings of the finished design and offering advice on the best choice of materials for the project.
Roofer – Rafters, trusses, and beams of the roof are the responsibility of a roofing carpenter. Roofers can work with a range of materials, including lumber as well as rubber, tile, and more. They may work on existing buildings to make repairs and improvements and are also used on new constructions to erect the original frame.
Joister – Where roofers work on roofs, joisters work predominantly on floors. They create floor joists that provide structural integrity and strength to the building.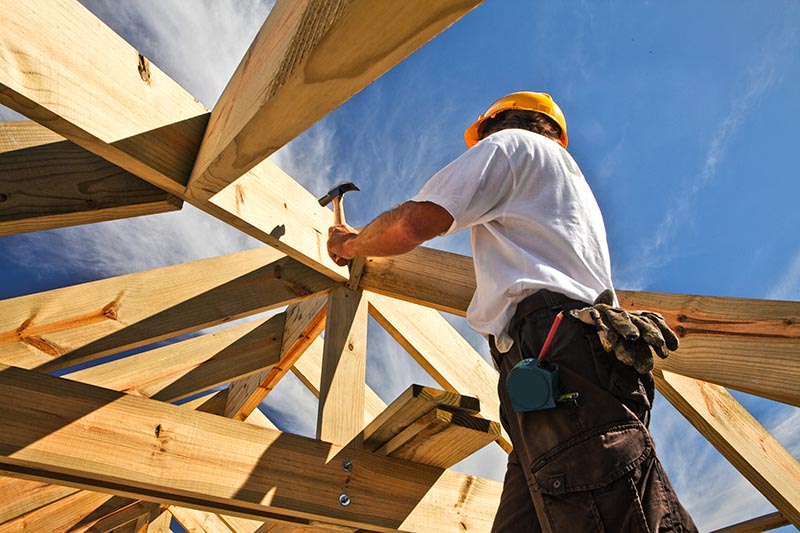 Trim Carpenter's Qualifications and Experience
There are a number of ways into trim carpentry, but in all cases, applicants do require at least a high school diploma or GED to be accepted as an apprentice. It is possible to go on and study for a bachelor's degree, but it isn't required.
An apprenticeship, which usually lasts between 3 and 4 years, is then the most common route. This enables the applicant to gain hands-on experience and hone their skills while learning the skills required. Although most of the apprenticeship will be vocational, some classroom study and education may also be included.
Although not strictly necessary in all areas, certification can help newly qualified carpenters find employment and garner trust. Ensure that the certificate is awarded by a reputable body.
Finish carpenters are considered artisans of their craft, and it is difficult to walk straight into this role. Carpenters usually need work experience completing building jobs or additional training to advance into trim carpentry.
Trim Carpenter Salary and Employment Outlook
Salaries do vary according to factors like location, experience, and employer. The average salary for a trim carpenter is approximately $45,000 a year with a starting salary of $40,000 and an opportunity to earn $55,000 for those with extensive experience.
Trim carpenters are usually in demand. When the economy is booming, demand comes from new builds and constructions. During an economic downturn, most homeowners look to upgrade and refurbish their existing homes rather than move to a new location, so there is still demand for skilled carpenters.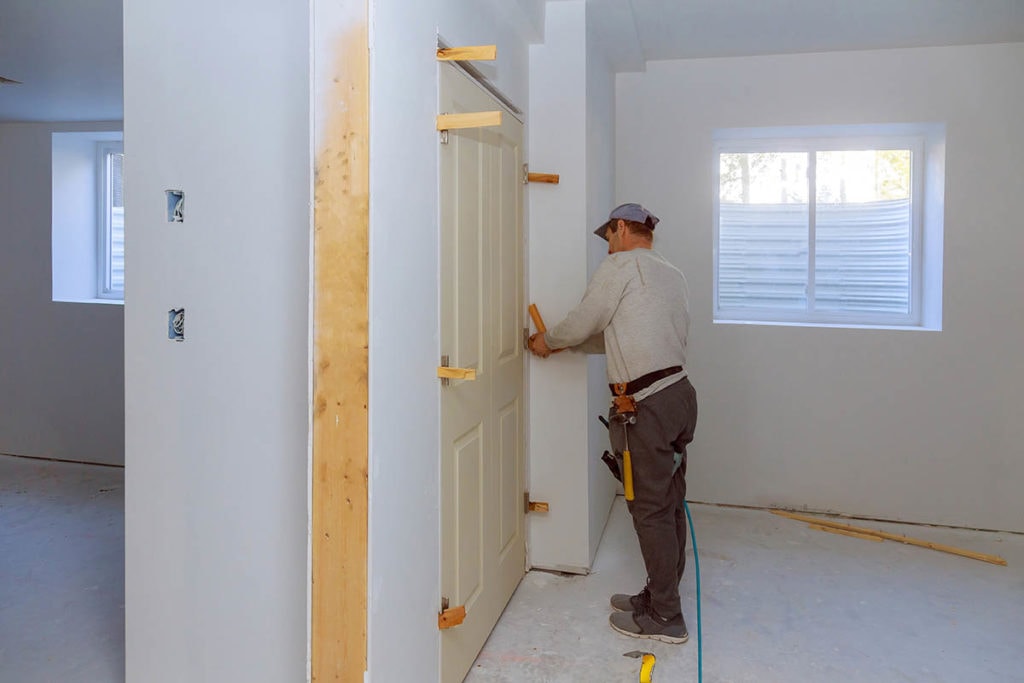 Advantages of Being a Trim Carpenter
Self-Employment Opportunities – Trim carpenters can work for construction companies and other firms, but opportunities exist for a skilled, competent carpenter to set up their own carpentry business or become self-employed.
In Demand – Trim carpenters are generally in demand. During an economic upturn, new construction projects increase, and this means a greater requirement for carpenters. Even during economic downturns, homeowners will usually choose to finish refurbishments or improvements to their own home, rather than moving to a new home, and this requires the use of finish carpenters.
Reasonable Salary – With experience, it is possible to earn up to $55,000 a year or more, which is a reasonable salary, and more than general carpenters earn.
Disadvantages of Being a Trim Carpenter
Accidents Happen – Trim carpentry does require the use of tools like saws and nail guns, and there is a risk of accidents occurring when using these tools. Safety equipment and appropriate health and safety training can help diminish the risks, but they do still exist.
Training and Apprenticeships Take Time – After getting a high school diploma, the most common route to becoming a trim carpenter is to complete a carpentry apprenticeship and then gain some work experience. It can take 6 to 7 years to become qualified and to land a trim carpenter job, although the candidate will be earning throughout this time.
Physically Demanding Work – Carpentry is physically demanding work. Not only does this mean the job is hard work but a person's physical capabilities do diminish as they age.

Frequently Asked Questions (FAQs)
What Is the Difference Between Finish and Trim Carpentry?
Finish carpentry is another name for trim carpentry. There is no difference, and both a finish carpenter and a trim carpenter have the same roles and responsibilities.
What Is the Highest Level of Carpenter?
The highest level of carpenter is a master carpenter. A master carpenter can complete any carpentry task. Although there is no specific certification or qualification required to be considered a master carpenter, one should be able to perform any job associated with any type of carpenter and will usually have a decade of experience or more.
What Are Some Examples of Trim Carpentry?
A trim carpenter, or finish carpenter, usually works with wood as their main material but may work with other materials, and they get involved once the main construction of a building has been completed. Examples of trim carpentry include the construction and fitting of wood and laminate flooring, the installation of doors, rails, and stairs, and the installation of cabinetry and other finishes in shops and commercial properties.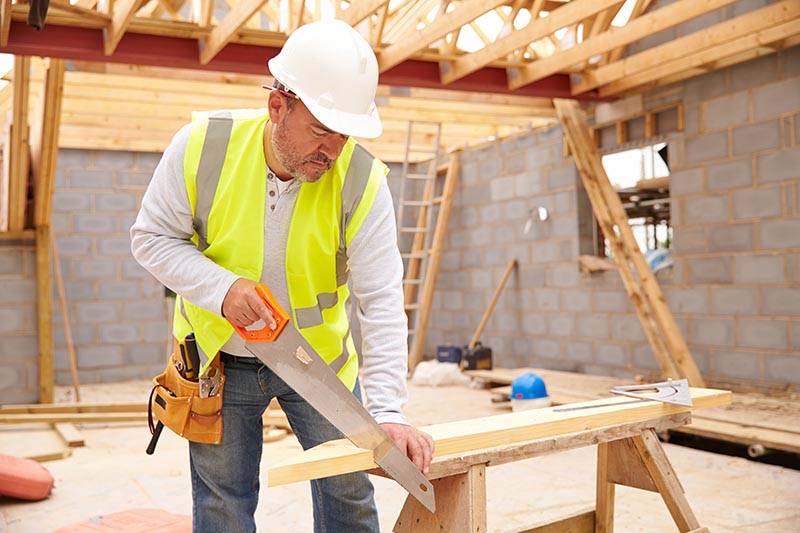 Conclusion
Trim carpenters work with wood, as well as potentially with other materials, to create the trim or finish in residential and commercial buildings. They work on-site and in workshops to produce items before fitting and finishing them. Becoming a trim carpenter typically requires finishing a carpentry apprenticeship before going on to gain experience and hone one's skills as a trim carpenter. Whereas a standard carpenter can expect to earn a starting salary of around $40,000 with a median salary of $45,000, the upper end of the salary is around $55,000 for experienced trim carpenters.
---
Featured Image Credit: Christina Richards, Shutterstock