Milwaukee Hand Tools – Top 10 Choices Reviewed in 2023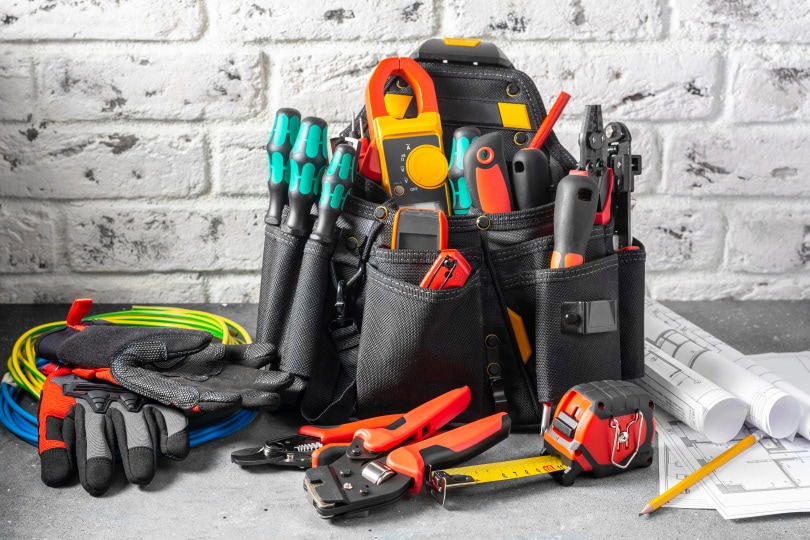 Milwaukee is the go-to brand for many professionals and DIYers alike. When it comes to tools, you almost always get what you pay for when it comes to dependability and reliability. Milwaukee may not be the cheapest choice in tools out there, but in our experience, it's one of the best tool brands on the market.
Combining years of experience with the brand and scouring the internet for reviews from buyers like you, we've compiled a list of the top 10 hand tool choices to have in your toolbox. These are the top choices because they are not profession-specific. The fantastic thing about Milwaukee is they do make many specialized tools for trades such as plumbing, electrical, or carpentry.

Top 10 Choices for Milwaukee Hand Tools in 2023
1.

Milwaukee 17oz Framing Hammer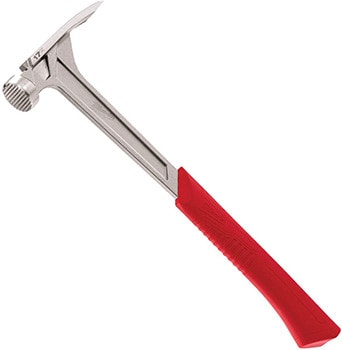 Key Features
Steel I-beam construction for increased strength
Shockshield grip for antivibration comfort
Magnetic nail holder
Specifications
| | |
| --- | --- |
| Model: | 48-22-9016 |
| Weight: | 98lbs |
This framing hammer is a bit of a unique design. It can take getting used to, especially if you're used to using an Estwing or Stanley. However, once you get used to it, you'll appreciate its balance. It's built with incredible durability to keep up in the most demanding environments you can throw at it. Milwaukee makes a 21oz hammer as well, but this one is more than enough for most tasks. Keep in mind; this hammer isn't suitable for fine or finishing work due to the milled face.
---
2.

Milwaukee Magnetic Tape Measure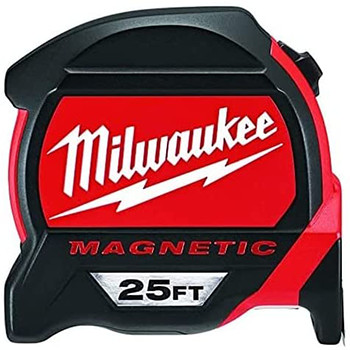 Key Features
Magnetic holder
Anti-tear coating on the tape
Printing on both sides
Specifications
| | |
| --- | --- |
| Model: | 48-22-9016 |
| Weight: | 1lb |
A measuring tape isn't something that most people think needs to be high-quality. However, for precision's sake, buying a good measuring tape is important because cheap ones aren't always accurate. Milwaukee's 25-foot magnetic measuring tape is made for the working professional.
It's convenient in commercial and industrial settings where a lot of steel is being measured because of the magnet. The DIYer will still benefit from the quality of this tape measure, even if they are not making use of the magnet. Not only does the anti-tear coating help prevent breakage, but if you're working alone and you can't use the magnet, the tape measure still has a 15-foot reach.
---
3.

Milwaukee Ratcheting Multi-Bit Screwdriver

Key Features
Multiple bit options
Bits are compatible with power tools
Forward and reverse ratcheting
Specifications
| | |
| --- | --- |
| Model: | 48-22-2302 |
| Weight: | 13lbs |
Whether you are a professional contractor or a weekend DIYer, you will encounter more than one type of screw. There are some incredible screwdriver kits on the market with various sizes included. However, these kits are bulky, heavy, and nothing is more frustrating than being unable to find the size you need.
This multi-bit screwdriver is perhaps one of mankind's greatest inventions. It's equipped with the most common sizes of bits you'll need. Not only is its functionality superb, but the ratcheting action is an absolute wrist-saver. Milwaukee has non-ratcheting versions of this screwdriver, but you're better off going this route for a couple of extra bucks.
---
4.

Milwaukee Compact Hack Saw
Key Features
Comfortable rubber grip
Tool-free blade change
Adjustable blade
Specifications
| | |
| --- | --- |
| Model: | 48-22-0012 |
| Weight: | 5lbs |
Many projects around the house or the jobsite are made easier with a hack saw, but sometimes your typical saw is overkill or doesn't fit in the space well. This compact hack saw will get places you wouldn't normally get.
Due to its adjustable blade, you'll be able to get flush cuts in those hard-to-reach areas. This model comes with a 10-inch blade. However, it fits standard hack saw blades if you need a longer one. For most scenarios, though, the stock one will be sufficient.
---
5.

Milwaukee Mini Flush Cutters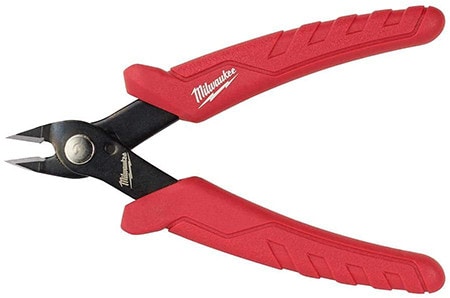 Key Features
Comfortable grip
Spring-loaded handles
Compact for tight areas
Specifications
| | |
| --- | --- |
| Model: | 48-22-6105 |
| Weight: | 2lbs |
Flush cutters are a must-have for an electrician, but they have other applications around the house for the DIYer. Even if you don't use them often, these mini flush cutters take up minimal space in your tool kit and are inexpensive.
The steel blade on these cutters can cut through many different materials. If you have large gauge stainless steel to cut through, you will wear the blades out quickly, but other than that, the cutters are durable and will last you through many jobs.
---
6.

Milwaukee Compact Ratcheting Multi-Bit Screwdriver

Key Features
Extremely compact
Multiple bit options
Forward and reverse ratcheting
Specifications
| | |
| --- | --- |
| Model: | 48-22-2320 |
| Weight: | 1lbs |
Sometimes, there isn't room to get a full-size tool into a tight space; we've all been there! That's why this compact version of the ratcheting screwdriver is such a great addition to your kit. It's one of those screwdrivers that makes sense to have a couple of them—one for your toolbox and the other for the tool drawer at home for those quick odd jobs around the house.
Unlike the bits in the full-size screwdriver, the compact ones aren't ideal for your drill. However, they are still the correct diameter, so they'll work in a pinch. Overall, this little tool is durable and worth every penny.
---
7.

Milwaukee Lineman Pliers

Key Features
Carbide blade
Terminal crimpers
Correct head size for pipe reaming
Specifications
| | |
| --- | --- |
| Model: | 48-22-6100 |
| Weight: | 66lbs |
Lineman pliers—or as some electricians call them: an electrician's hammer—is a versatile tool that belongs in every kit. Carpenter, plumber, or electrician, pretty much any tradesman will benefit from lineman pliers at some point. Even a DIYer will have plenty of uses around the house for them.
This particular model from Milwaukee has some great features that lend to its versatility. They have a molded grip that's comfortable when you have to hold on tight or when you're squeezing hard to make use of the crimpers behind the jaws. They are also equipped with carbide cutting teeth for cutting many different metal materials.
---
8.

Milwaukee Wire Stripping Combo Pliers

Key Features
Curved wire cutter design
Bolt-cutting capability
Pipe reamer
Specifications
| | |
| --- | --- |
| Model: | 48-22-3079 |
| Weight: | 64lbs |
This is one tool on the list that is mainly for an electrician. However, this model is a 6-in-1 combination. In addition to the wire stripping, you'll enjoy increased productivity from a single tool that can do most related tasks. Multi-use tools are not often ideal because, as a general rule, they don't do any one job well. One look at the reviews these pliers have will tell you that's not the case.
If you're running ½-inch to 1-inch pipe, you can ream it with the forged tip of your pliers. Or maybe you need to shorten bolts; these pliers will accommodate #6 and #8 bolts for easy cutting. The best part is that they are designed for professional use, so if you're a weekend DIYer, they could potentially last for a lifetime.
---
9.

Milwaukee Folding Jab Saw

Key Features
Sawzall blade compatible
Tool-free blade change
Compact storage
Specifications
| | |
| --- | --- |
| Model: | 48-22-0305 |
| Weight: | 2lbs |
There are several jab saws on the market. Some have fixed blades, and others require tools to change the blade. Milwaukee's folding jab saw sets itself apart from the competition for a couple of reasons. Not only does it fold up for compact storage, but you can change the blade with the push of a button.
When you purchase the jab saw, it includes an all-purpose blade. But the nifty thing about this jab saw is that it's compatible with Milwaukee's Sawzall blades. So, depending on your particular use for it, you can buy blades specifically for that application. In addition to the all-purpose blades, Milwaukee also makes metal and wood blades.
---
10.

Milwaukee Precision Screwdriver Set
Key Features
Color-coded sizes
All-Metal core
Machined tips
Specifications
| | |
| --- | --- |
| Model: | 48-22-0305 |
| Weight: | 26lbs |
You may not use precision screwdrivers every day, but this kit is lightweight and comes with a durable storage case. So, it won't take up a lot of space or weigh you down. The screwdrivers are engineered with an all-metal core that gives them up to four times the strength compared to competing brands. And the tips are machined for precise fitment.
Upon reading reviews online, it's evident that this kit is worth every penny. Whether you need them for tuning sensitive electronics, terminating electrical connections, or just need to change batteries in that kid's toy with the tiny Phillips screw, you'll be happy with this purchase.
Buyer's Guide: Selecting Your Ideal Milwaukee Hand Tool
Before this article, you may have read up on a different brand's tools, and now you're wondering which tool you should get. Read on for more information about Milwaukee to help inform your buying decision.
Why Choose Milwaukee
There is fierce competition in the world of tools. Milwaukee has to be on top of its game with competing brands like DeWalt or Rigid. Between their battery-operated tools and hand tools, Milwaukee has several hundred options to choose from.
At first, this may seem overwhelming, but as long as you narrow down what you need from a tool, you'll get it figured out. No matter what tool you need, you can almost be guaranteed that Milwaukee will have the right tool for the job. Confidence like that is a big reason to fill your toolbox with this reliable brand.
If Milwaukee's sheer number of options doesn't give you the confidence, you need to buy into the brand, knowing that their warranty has your back. For most hand tools, the warranty runs from 1–3 years. However, some tools can have up to 5 years of warranty. Plus, Milwaukee stands behind their products and will typically warranty defects on a tool for a reasonable amount of time after the warranty period.
Expensive but Worth It
Milwaukee put a significant amount of resources into developing tools built with the toughness that heavy-duty commercial and industrial use demands. As a result, their price tag usually reflects this. There's no denying that they are one of the most expensive options on the market. But it's a lot easier to spend the money on a tool when that tool is making you money compared to buying it for a DIY project.
We hope that reading through these reviews has demonstrated that you're paying for a quality and dependable tool worth the money.
Quality or not, that doesn't change that sometimes Milwaukee isn't in the budget. Although, quite often, dealers will have great sales on the Milwaukee tools. For example, if you attend a trade show event that the brand is attending, there are usually killer deals. Also, Home Depot carries Milwaukee, and being a big box hardware store, they always have sales or offer tools at a better deal.

Conclusion
Nobody ever has one tool that does every job. Sure, some tools do multiple jobs, but often they don't do any single job well. Whether using these tools pays your bills or makes your DIY home projects successful, it's important to have the right tools that will last you a long time. Milwaukee backs their hand tools with a good warranty. The coverage ranges from 3 years to a limited lifetime on some tools.
Milwaukee has a massive line of hand tools. Hopefully, these reviews have narrowed down the selection enough to get you started. As you add to your tool collection, you can start getting into specialty tools designed for specific tasks.
---
Featured Image Credit: Lyudmila Zavyalova, Shutterstock