9 Most Expensive Homes in Hawaii (with Pictures)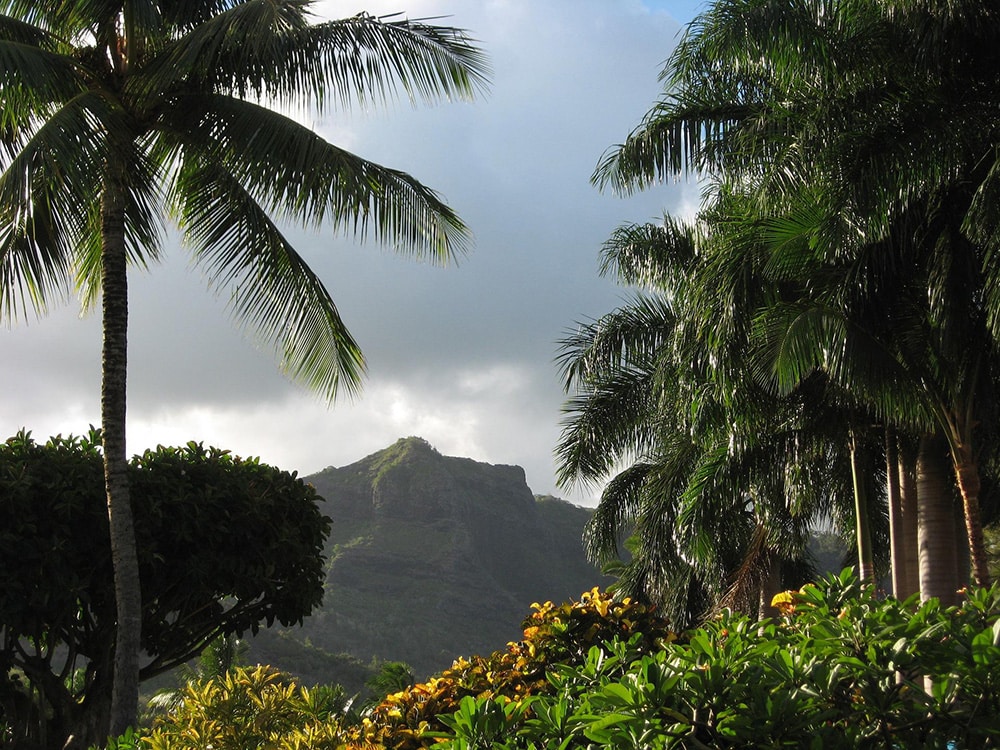 The beaches in Hawaii make for some of the most serene waterfront views that any homeowner would be lucky to have. However, these views come at a cost and drive the prices of properties in those areas sky high.
Whether they are recently built or historical architectural marvels, you will surely fork out enormous cash for the following Hawaiian homes.

The 9 Most Expensive Homes in Hawaii
1.

1133 Ikena Cir, Honolulu, HI 96821
This luxury resort sits in harmony with the precious Hawaii Loa Ridge. Long-running horizontal windows cover the walls to give a clear view of the Hawaiian beach from multiple angles. It borrows greatly from 18th-century French architecture and mixes it with a pinch of modern Mediterranean buildings.
The oceanfront property has a huge living space of about 9,416 sq ft featuring a 10ft crystal chandelier. The entry door is an 11fts double glass door with a wrought iron scroll framing: the exterior features 30,855 sq ft free land for further development.
---
2.

1118 Ala Moana Blvd
This exquisite piece of architecture was designed by James Cheng, while Tony Ingaro did the interior decorations justice by bringing out its elaborate fixtures and finishes. The Diamond Head Villa features two outdoor BBQs, a spa, two sun decks, and a private pool. If that is not enough, it has a direct view of the coast, its sandy beaches, and the neighboring harbor.
This imposing four-bedroom house has a two-story living room, a fully furnished professional kitchen, and a five-story glass elevator. The property integrates the newest home technology with a modern entertainment unit and electric car charging docks.
Privacy is at the center of the villa's main features as it has a green living wall surrounding the main entry points. This luxury property sits on a 7,000 sq ft parcel of real estate.
---
3.

4679B Kahala Ave, Honolulu, HI
Found on the most expensive street in Hawaii, this eye-popping estate is the largest beach property in the area. This property recently appeared on the market for the first time in more than 30 years. It sits on 7,065 sq meters, divided into three parcels along a 118 ft stretch of sandy beach.
The two of the three developed parcels have a 5-bedroom, 5-bathroom architectural marvel as the main house. And the other is a one-bedroom/one-bathroom guesthouse. In this villa, you can see the ocean raging waves straight from the living room. You can step into the front yard and dive into the pool for an in-house immersion. The property has recently, as of 2016, undergone repair and maintenance on areas such as roofing, painting, heating, and electrical work.
---
4.

4557 Makena Rd, Kihei, HI
This villa is one of those classic luxury homes; it comes with a swimming pool, a spa, a modern entertainment room, and a fully furnished kitchen. The Keahou has five bedrooms and four full baths in resort-style, perfect for entertaining family and friends. Excellently constructed in 2007, the 5,882 sq ft waterfront property is a gated Palauea Beach with white sand. The estate is close to three Championship Golf Courses and a five-star Wailea hotel.
---
5.

S Kalaheo, Kailua, Oahu
This house is the most famous building by the award-winning architect Peter Vincent. It is casually referred to as "Hale Palekaiko", meaning House of Paradise. The house was finished in 2015 and is one of the most recent residential constructions on the renowned Kailua Beach.
It comprises two residencies, and the main one has four bedrooms and four and a half baths. In addition, a guest house with three and a half baths to go with the three bedrooms, on a 36,000 ft Lot. Finally, you will get a poolside bar alongside a spa and a four-car parking space.
---
6.

73-2236 Ala Kohanaiki, Kailua Kona, HI 96740
This luxurious property occupies just over one acre. The famous Shay Zak architects designed a majestic five-bedroom, five-and-a-half baths marvel to sit on Kohanaiki front row. The house is situated within a short walking distance from the Kohaniki Clubhouse.
As you go through the entrance, a manicured lawn and pathways are revealed, coupled with outdoor lava rock showers. And for sure, you will be taken in by the infinity pool and spa area, all sitting on the 8,251 sq ft of luxury living. It also has an extended living space through the mahogany furnished doors. Moreover, the resort faces the Rees Jones golf course and has numerous walkways to the beach.
---
7.

5174 Weke Road, Hanalei, Kauai
On the Hanalei bay is this iconic two-story home built in the early 1900s. It has a plantation model with a stretching green lawn and palm trees. This historic house is just a few meters from the ocean and offers a 360-degree view of Mauka and Makai.
The property is a three-bedroom, two-baths house sitting on one acre. The huge price is mainly based on the location on the waterfronts of Hanalei bay.
---
8.

383 Kalaimoku St Ph -DE, Honolulu, HI 96815
This majestic home is a three-level suite house, and the rooftop gives access to every RITZ facility. The upper level has a 25-foot ceiling held by a curtain wall revealing the beautiful Waikiki beach line and dazzling city skyline at night. This home has three bedrooms, each with a bathroom suite offering a view of the mountain ranges and mesmerizing ocean waves. It is on a 2,386 sq ft plot.
Enjoy an exquisite two-story glass window view, a private pool, an all-service spa, a fully stocked gym, and an elevated dining place. The resort is also close to a world-class shopping center.
---
9.

202 Kaikuono Pl
This incredible coastal house was built in 2004 and is located next to the famed Shangri La estate. It is a modern Diamond Head four-bedroom home with a perfect view of stunning Hawaiian sunsets.
Its unique designs offer a place for calm and soul renewal, earning it recognition by Architectural Digest Magazine.
The resort is a 3-story property featuring four and a half baths and has a wood shake roof. It also caters to your automobiles with six parking areas and a beautiful driveway. The entire property occupies 5,963 sq ft on a 17,942 ft lot. This house is extremely secure and is situated along a private street close to Kahala and Waikiki.
See Also: What Is the State Flower of Hawaii?

Conclusion
The long beaches of Hawaii offer great sites to build homes with architectural uniqueness and curiosity. And real estate developers have not disappointed in erecting building designs that define architectural eras to marvel and excite those few who are lucky to call these resorts home.
---
Featured Image Credit: mdkidder, Pixabay