The 10 Most Popular Ford Mustangs of All-Time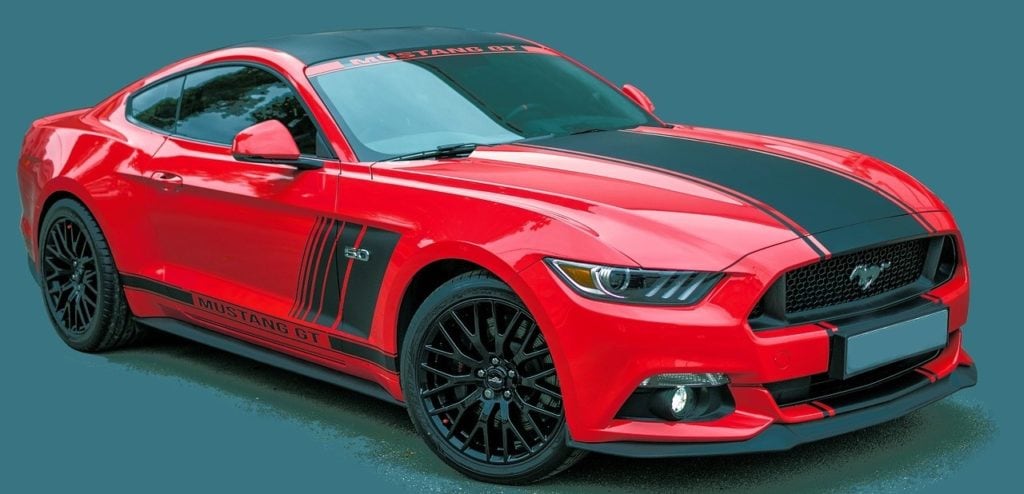 The Ford Mustang is easily the most iconic muscle car in the history of automobiles. Whether or not you're a fan, you can't deny the respect and recognition they have gathered. Since its first release in April 1964, the Mustang has taken the world by storm, and over 10 million Ford Mustangs have been sold. It's still the most popular and best-selling sports coupe on the planet today.
However, throughout the Mustang's storied history, there have been ups and downs regarding specific models; some are more popular and appreciated than others. Let's take a look at the top 10 most popular Ford Mustangs of all time.
This list is highly subjective. But if you don't see your favorite, please share with us down in the comments below what would have cracked your top ten list.

The Top 10 Ford Mustangs of All-Time
1.

1965 Shelby GT350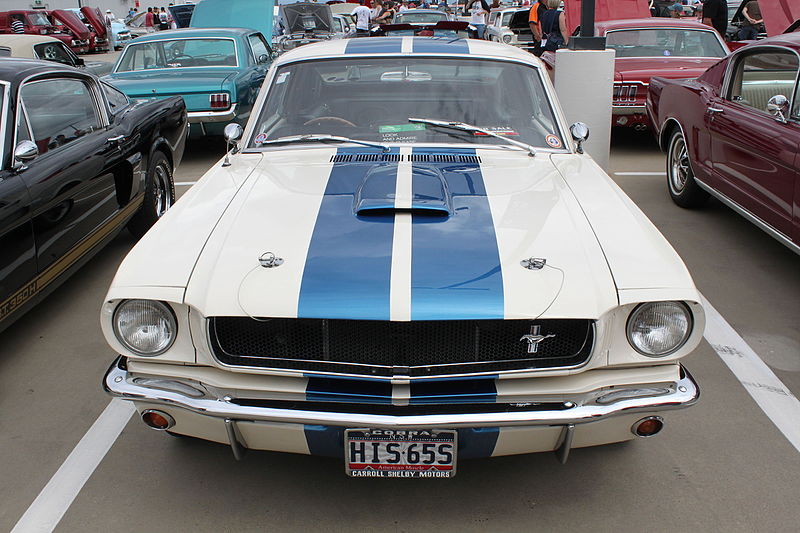 When it comes to our number one pick, it has to be the 1965 Shelby GT350. Released initially in Wimbledon White with Guardsman Blue rocker stripes, they were sleek and sexy machines. They were often called "Cobras," referring to other 2-seater Shelby vehicles. Plus, they came equipped with the Cobra emblems to solidify their involvement with Shelby.
With a 306 HP V-8 engine under the hood, the GT350 wasn't a daily commuter. It was designed with racing specifically in mind. However, subsequent models were redesigned to make the car more comfortable. That added more weight, and eventually, they were no longer racing contenders.
---
2.

1969 Boss 429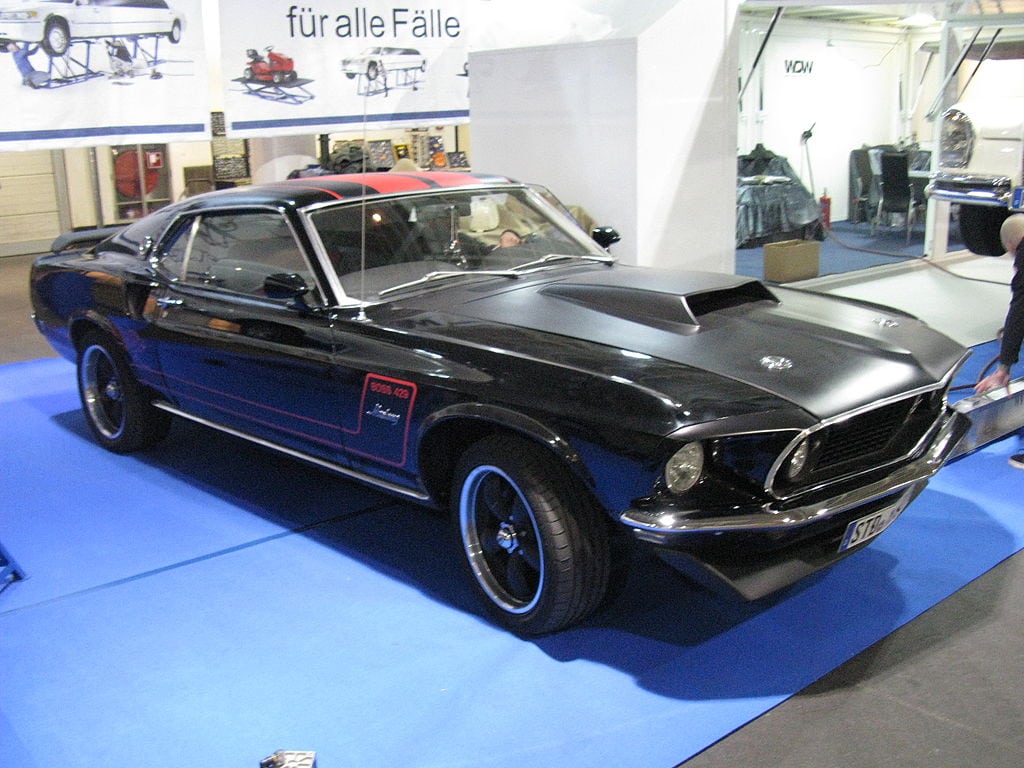 The 1969 Boss 429 is easily one of the rarest and most sought-after vehicles of the 1969-1971 era. It was built to be Ford's answer to Chrysler's 426 Hemi, which was dominating auto racing.
When Ford released the Boss 429, they weren't keen on putting the 429 into production model cars. However, in accordance with NASCAR rules, they needed to put a minimum of 500 vehicles and engines out on the public market. Only 859 Boss 429s were produced in 1969, and only 499 were made the following year.
---
3.

1966 Ford Mustang Fastback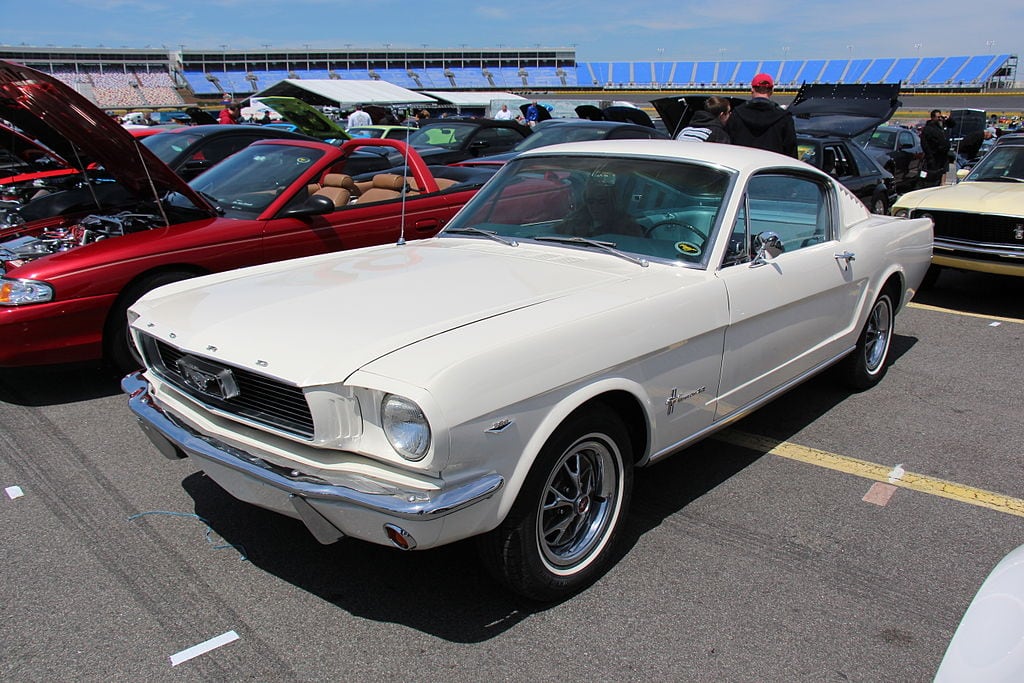 If you're looking for the most beautiful Mustang ever released by Ford, it has to be the 1966 Fastback. Its shape and curvature are instantly recognizable among car enthusiasts, and the Fastback is one of the reasons the Mustang is so iconic today.
One of the best things about this car is its price. They're a relatively cheap entry into classic car collecting. Whereas many classic cars can drive prices well above the $100,000 mark, you can pick one of these up for much less.
---
4.

2015 Shelby GT350R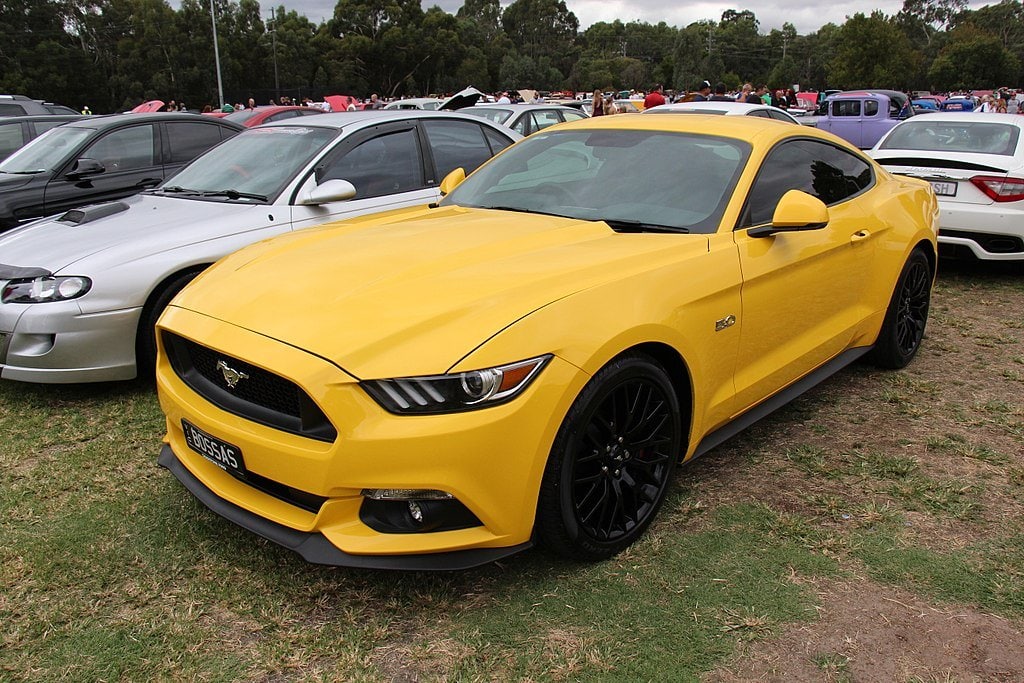 We really like the Shelby models, and in 2015, Ford released another Shelby GT350R worthy of making this list. Its 5.2-L V-8 engine pumps out a solid 526 HP with 429 ft-lbs. of torque, which provides the get-up-and-go you expect from a Ford Shelby.
---
5.

1964 Ford Mustang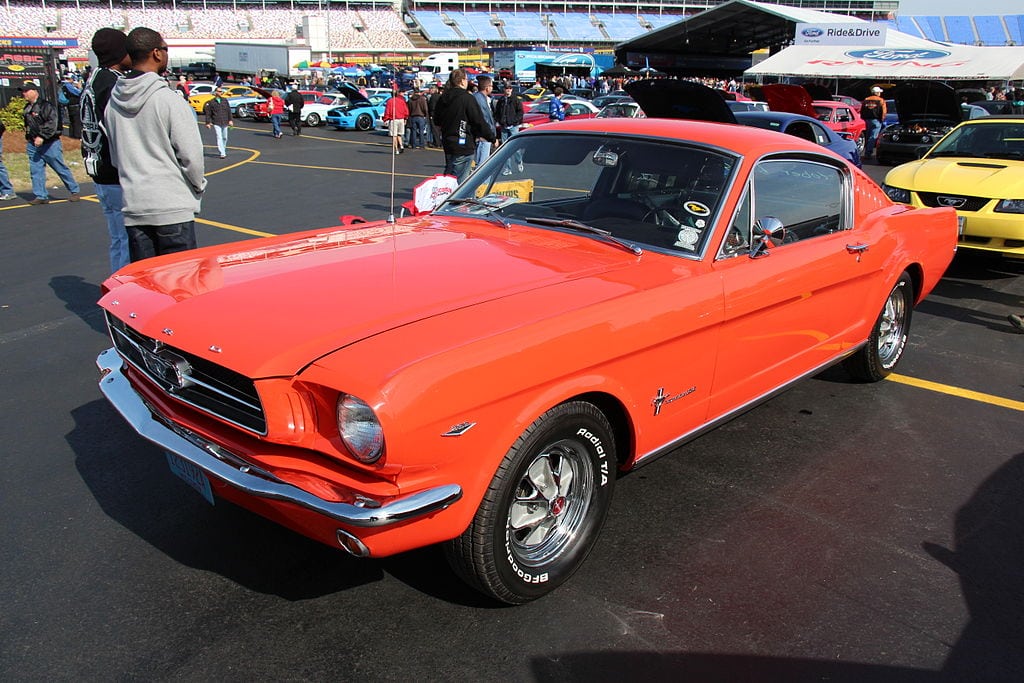 This is the one that started it all. When Ford launched the Mustang, they had no idea how far the vehicle would take them. It's one of the most popular vehicles ever built, with a reputation that's still going strong today.
The original engine inside the Mustang was a 176 cubic-inch V-6 that only put out 101 HP, and it's incredible to see how much Ford has altered and improved the design.
---
6.

1993 SVT Cobra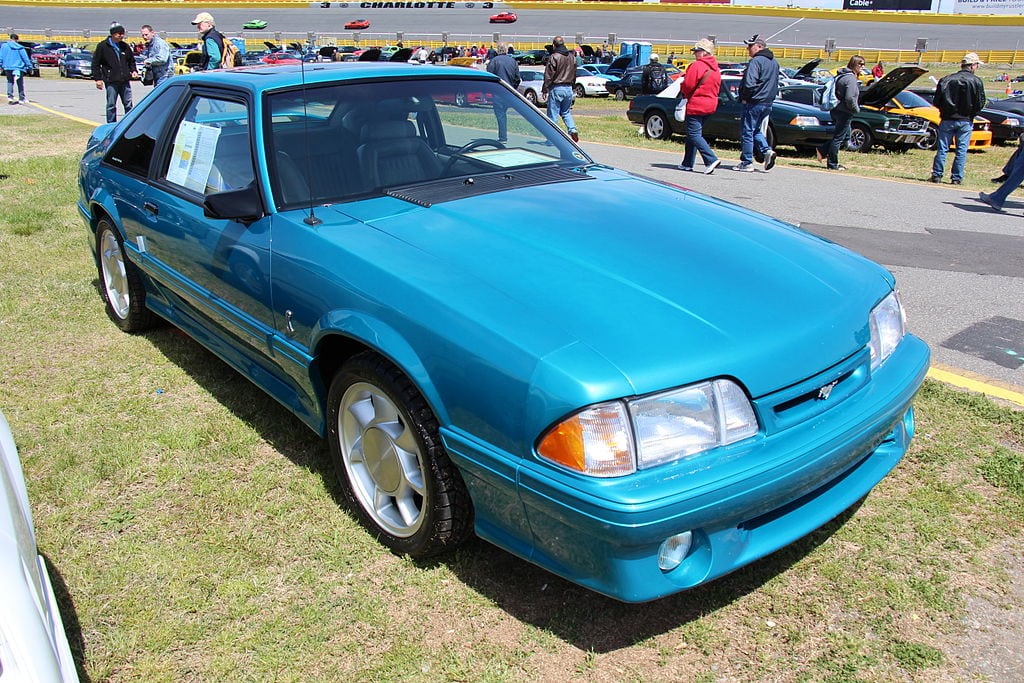 If you love the Fox-body Mustangs, you're familiar with the 1993 SVT Cobra. It was essentially the send-off for the generation of cars before releasing the longer, less boxy Generation 4 Mustangs. And it's the only Cobra ever produced with the Fox body.
It had the signature 5.0 L V-8 that could crank out 235 HP at 4,600 RPM. While the SVTs aren't an exceedingly rare find, they're a great representative of the Fox body Mustangs.
---
7.

1968 Ford Mustang California Special
The 1968 California Special was a Mustang that Ford never planned to create. However, since California attributed to about a quarter of Mustang and Thunderbird sales, regional car dealers pulled together their clout to drive Ford to produce a car just for them.
It was called the California Special, and it had several unique features. It came with 1965 Thunderbird taillights, side scoops, hood pins, and a rear spoiler deck lid. The California Special sported many engine sizes, and it was sold as the High-Country Special in the Denver, Colorado, area.
---
8.

2000 Cobra R Mustang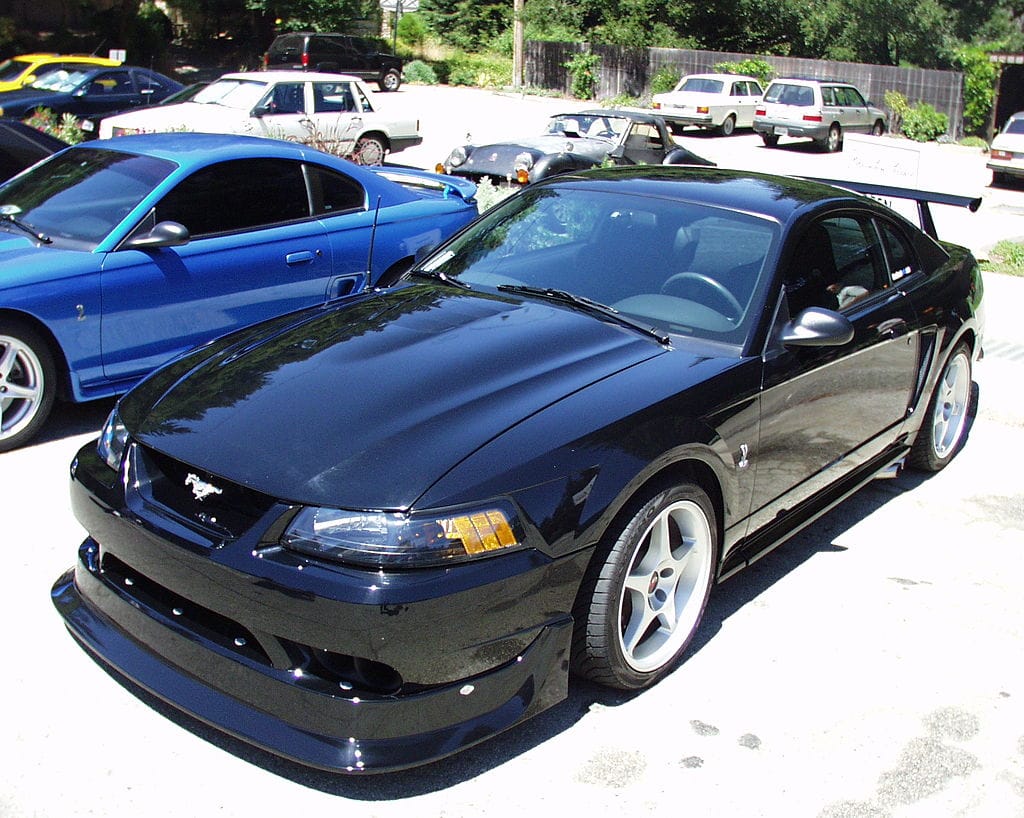 When the 2000 Cobra R debuted, it was the fastest production Mustang ever built. It could reach speeds up to 170 mph. It's powered by a 5.4 L V-8 capable of generating 385 HP. In true R-type fashion, the vehicle was lightweight, and its powerful engine could accelerate from 0-60 mph in just 4.7 seconds.
To get those kinds of numbers, Ford scrapped anything that wasn't essential for track use. Only 300 of these units were ever produced, so they're a real treasure to find out in the wild.
---
9.

1971 Mustang Mach 1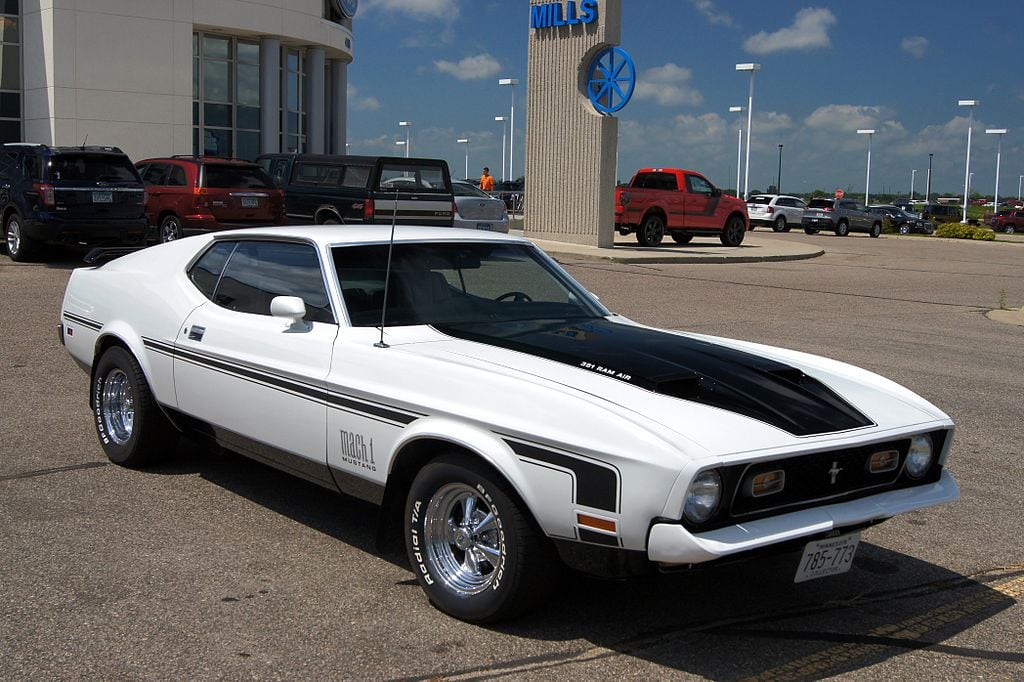 The 1971 Mustang Mach 1 is one of the meanest-looking Mustangs Ford has ever produced. With upgraded front geometry and wider wheelbase from the 1970 model, it surely is a sight to behold. However, when swapping out to 1971 from 1970, the Mach 1 actually lost a bit of power.
While this may have seemed like a raw deal when the cars were new, it is an acceptable trade-off in today's age—especially if you turn it into a show car.
---
10.

2008 Ford Mustang Bullitt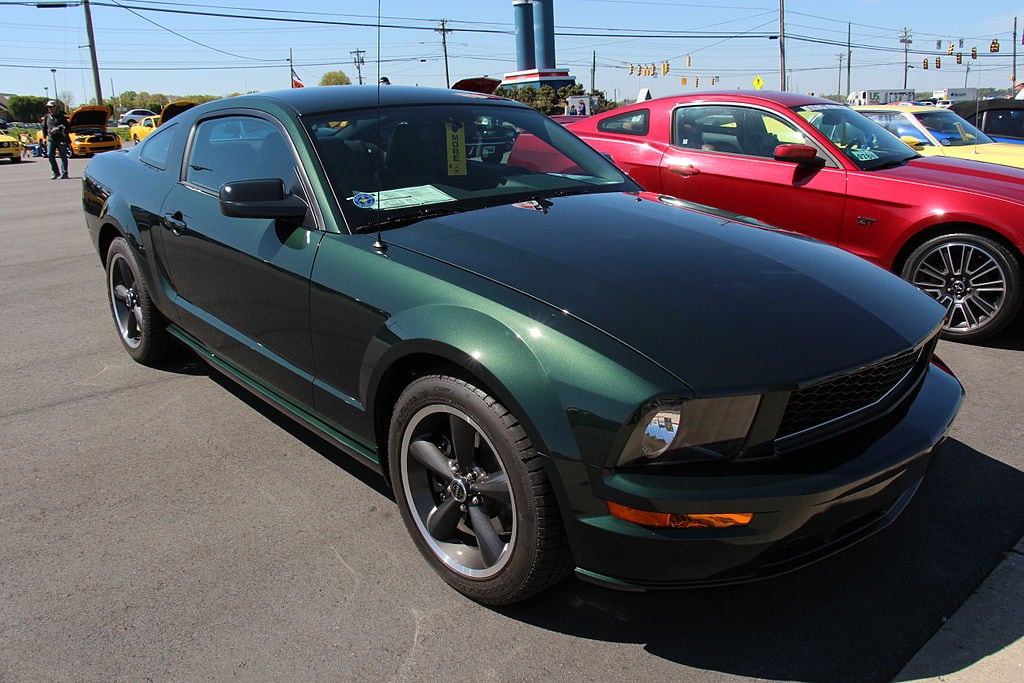 The first Mustang Bullitt cars came out in honor of the Steve McQueen film Bullitt, where he drove a 1966 Fastback. The 2008 model is a unique, modern take on the original. It's designed to resemble the original Bullitt Mustang while integrating the newer front end.
It came equipped with a 24 V SOHC V-8 that charged 315 HP at 325 ft-lbs. of torque. And let's not forget; the Bullitt comes standard in Dark Highland Green, which is only available in Bullitt Mustangs.
See also these popular items we reviewed:
–> What are the best car door speakers of this year? We compared the most popular ones!
–> An in-depth comparison of popular mid-range speakers
–> An overview of the different types of car paints
Conclusion
So, what did you think of our list of the most popular Ford Mustangs? Is there a Mustang that you feel should have made the cut? The Ford Mustang is a real gift to sport and muscle cars. Its longevity has proven that the Mustang is here to stay. We're looking forward to the next generation and seeing what Ford will come out with next.
We hope that this article helped you. If you want to know more about Mustangs, we recommend Mustangs Daily or Ford's official website.