7 Net-Zero Energy Buildings To Inspire Your Next Project (2023 Update)
One of the best ways to reduce humanity's reliance on dirty fossil fuels is to use less energy in general. If a building doesn't need to be powered via fossil fuels, the demand will sharply decrease. That is what forward-thinking designers hope will come to pass with the latest generation of buildings. These buildings are all net-zero energy which means that over the course of a year, the building does not use any power that it did not generate itself.
Every building on this list can survive without any power from the local electric grid, and a couple of them are actually capable of generating more power than they use. If you are hoping to reduce your energy footprint in the future, then these finished buildings will surely act to inspire your next project.

The 7 Net-Zero Energy Buildings:
1.

Walgreens — Evanston, IL
This Walgreens store, located in Evanston, Illinois, is an inspiring piece of architecture. The idea was to prove that a common business like a convenience store could be built to net-zero energy standards in a way that is scalable. The goal is to create a template that can be used at stores across the country. If every Walgreens could be made to consume zero energy, it would save the energy grid and the planet a lot of strain.
The design works by harnessing natural energy from solar and wind to give the store a baseline to work with. Inside, everything was redesigned with energy savings in mind. Everything from the refrigerators to the HVAC system was tweaked to use as little energy as possible. The whole process was done in a way to impede the normal function of the business as little as possible. This Walgreens store shows that the future could be greener with designs like this.
---
2.

Bristol Community College Health and Science Building — Fall River, MA
This building, designed by Sasaki, is a prominent feature of Bristol community college. This building is an impressive 50,600 square feet showing that large buildings can also achieve net-zero sustainability. The building was completed in 2016 and holds both Zero Net Energy and LEED Platinum certifications. The building won the American Institute of Architects New England Design Award for combining green energy construction with a sleek aesthetic design.
The energy savings are largely derived from natural lighting and ventilation that severely reduces the need for energy-hogging temperature control systems. In the right weather conditions, this building will maintain a comfortable temperature and light level with minimal energy inputs. The result is a massive community space that houses classrooms, science labs, common areas, and a beautiful atrium all without using more energy than it creates.
---
3.

Joyce Center For Partnership & Innovation — Ontario, Canada
The Joyce Center For Partnership & Innovation is the largest and most impressive net-zero energy building in all of Canada. It was the first building to be awarded the Zero Carbon Building – Design and Performance certification in Canada. It is a massive building standing at 96,000 square feet. The most impressive feature of this building is that it is actually energy net positive. The Joyce Center actually generates more power than it consumes. According to QNews Crunch, the building generated substantially more energy than it used. They wrote the following saying "energy production from April 2019 to April 2020 was measured at 653,633 kWh, and consumption at 465,135 kWh." The numbers are truly impressive.
Most of the energy is derived from a massive solar array that sits on top of the building. The solar panels, combined with low energy design philosophy, generate more than enough power for the building to run itself.
---
4.

La Jolla Commons — San Diego, CA
La Jolla Commons is one of the largest net-zero energy buildings in North America. The building was designed by AECOM and proves that net-zero buildings can continue to grow in size and stature. This is a massive office tower that manages to balance nearly 500,000 square feet with net-zero energy standards. The building met strict LEED building standards throughout the process and received its LEED Gold certification upon completion of the project.
The building keeps its energy costs low by incorporating a seamless glass curtain wall system that features highly efficient insulated double-pane windows. This helps to keep the cool air in and the hot air out without running massive air conditioning units that suck power. La Jolla Commons was selected by the US government as an example of futuristic green projects on a large scale.
---
5.

National Renewable Energy Laboratory — Golden, CO
It only makes sense for the National Renewable Energy Laboratory to operate out of a net-zero energy building. Thankfully, they managed to pull it off. The sprawling laboratory located in Golden, Colorado, is run by the US Department of Energy. It is the headquarters of the US government's mission to find and develop new sustainable sources of renewable energy.
The National Renewable Energy Laboratory manages to reach net-zero energy in a variety of unique ways. The building is capable of capturing and using waste energy, largely in the form of heat. It is also able to transfer energy between different sections of the building in the most efficient way possible so that nothing goes to waste. The entire project is breathtaking in its scale and its vision.
---
6.

The Unisphere — Silver Springs, MD
The Unisphere is a building that is impossible to miss. It is a large modern building that almost looks like a ship at sea from the right angles. But this building is not only a treat for the eyes, it is also completely net-zero energy. The building was designed by Ewing Cole and is the home of United Therapeutics.
The Unisphere uses a host of innovative design techniques to reduce its energy usage to zero. It features 3,000 solar panels to provide daily energy. It also has a unique underground system that helps to facilitate cooling in the building. The main pool in the atrium is not just for decoration it also acts as a giant heat sink that pulls heat from the air and traps it in the water so that the space is easier to cool. The Unisphere is one of the best examples of modern net-zero design that goes the extra mile.
---
7.

Modern Net Zero Home — Dennis, MA
Unfortunately, there are not a large number of net-zero homes hitting the market. Individual residential homes do not use as much energy as a large commercial building, and adding the necessary upgrades to make a residential space net-zero is often cost-prohibitive. There are some builders who are creating net-zero homes for private use, and this is one great example.
A3 Architects create modern upscale homes that use no energy. Using the latest design techniques, they managed to get this beautiful 3400 square foot home to net zero. It is an impressive feat. At first glance, you would never know that this house breaks even on energy consumption. This is proof that with the right builder any home can be built to be net-zero energy.

Keys To Making Building Net-zero energy
Solar Power
Solar power is one of the biggest steps you need to take on your way to becoming net-zero energy. Solar power takes energy straight from the sun and turns it into electricity that powers your home. That means you are not taking any power from the local grid. Depending on the space and the climate you live in, solar power can quickly provide nearly all of your electricity needs. It is currently the best way to break free of the local power grid.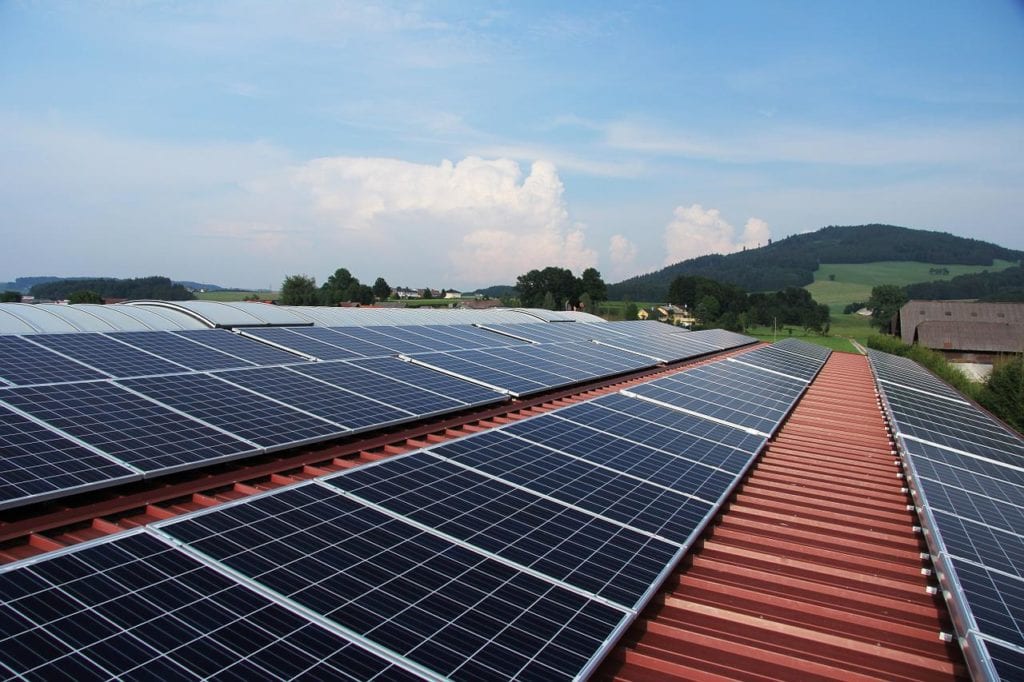 Energy-Efficient Materials
The next step is to furnish your home with energy-efficient materials. Everything can be purchased in a more efficient manner, including windows, doors, appliances, roofing material, and even paint. These materials go a long way towards reducing overall energy use and are a key component of every net-zero space.
Smart Design
Lastly, you need a smart design. If you are planning on building a new home, having someone with the knowledge to design spaces to use as little energy as possible is crucial. These smart design choices help with natural airflow, ambient light, and physical dimensions that cut down on heating and cooling costs.
These three things together form the solid base on which all net-zero energy buildings are constructed.

Conclusion
Whether you are thinking about adding solar panels to your home or are trying to think about a brand-new building that uses less energy than ever before, these examples show that there are bold ideas out there that can help reduce any energy costs. We hope that these ideas inspire you to think greener and brighter about the future of construction and design. If some of these massive buildings can become net-zero with a little ingenuity and money, then any building can.
---
Featured Image Credit: 652234, Pixabay