8 Clever & Creative Pantry Organization Ideas in 2023 (With Pictures)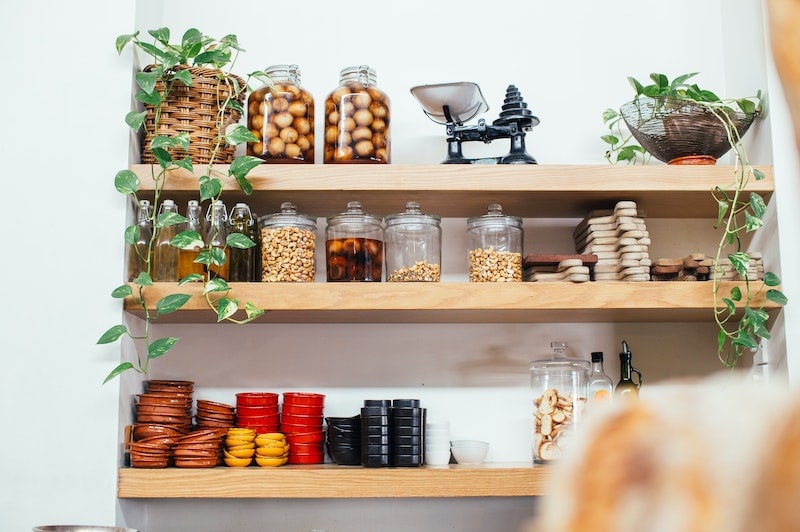 So, you've opened your pantry door only to be met by an avalanche of unopened pasta boxes, half-eaten bags of chips, and that tin of pineapple chunks you swear was from a summer BBQ in 2018. You've officially entered the Hunger Games: Pantry Edition.
Fear not, friends! We've rolled up our sleeves and dug deep into the trenches to bring you eight game-changing, creative, and clever pantry organization ideas for this year. Be it labels, lighting, or a dash of European flair, these tips will have your pantry transformed from a food maze into a sleek, clutter-free culinary command center.

The 8 Clever & Creative Pantry Organization Ideas
1.

Starting Fresh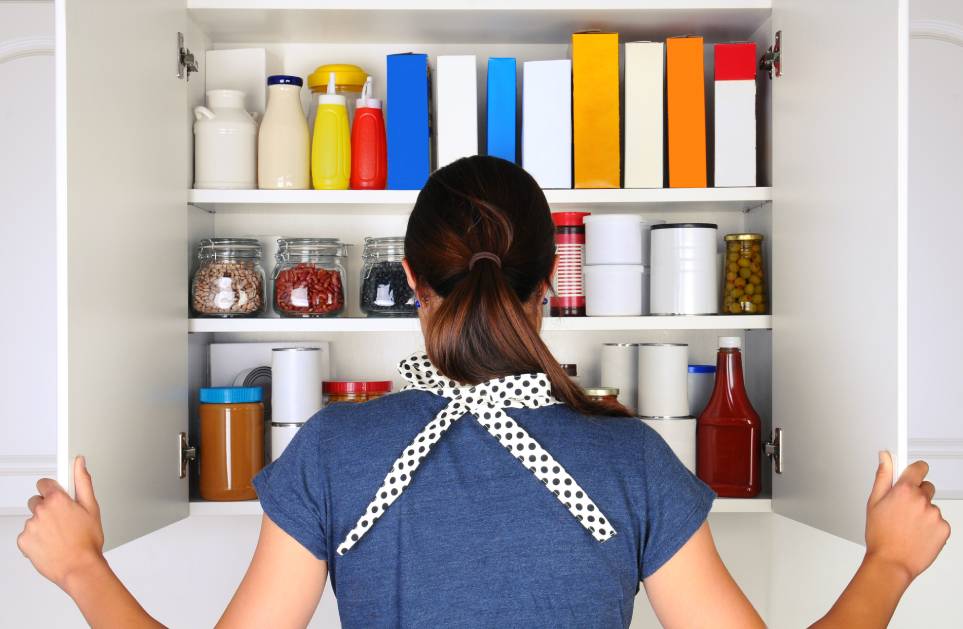 Imagine the satisfaction of opening your pantry door and being greeted not by chaos but by a neatly organized and clean space. Our first tip for achieving this harmonious state begins with the equivalent of a pantry detox.
You'll need to clear out everything from your pantry. Then, you employ various methods to get it in tip-top shape. Follow the link above to find out how to get your pantry organized better than ever.
---
2.

Embrace the Charm of Labeled Living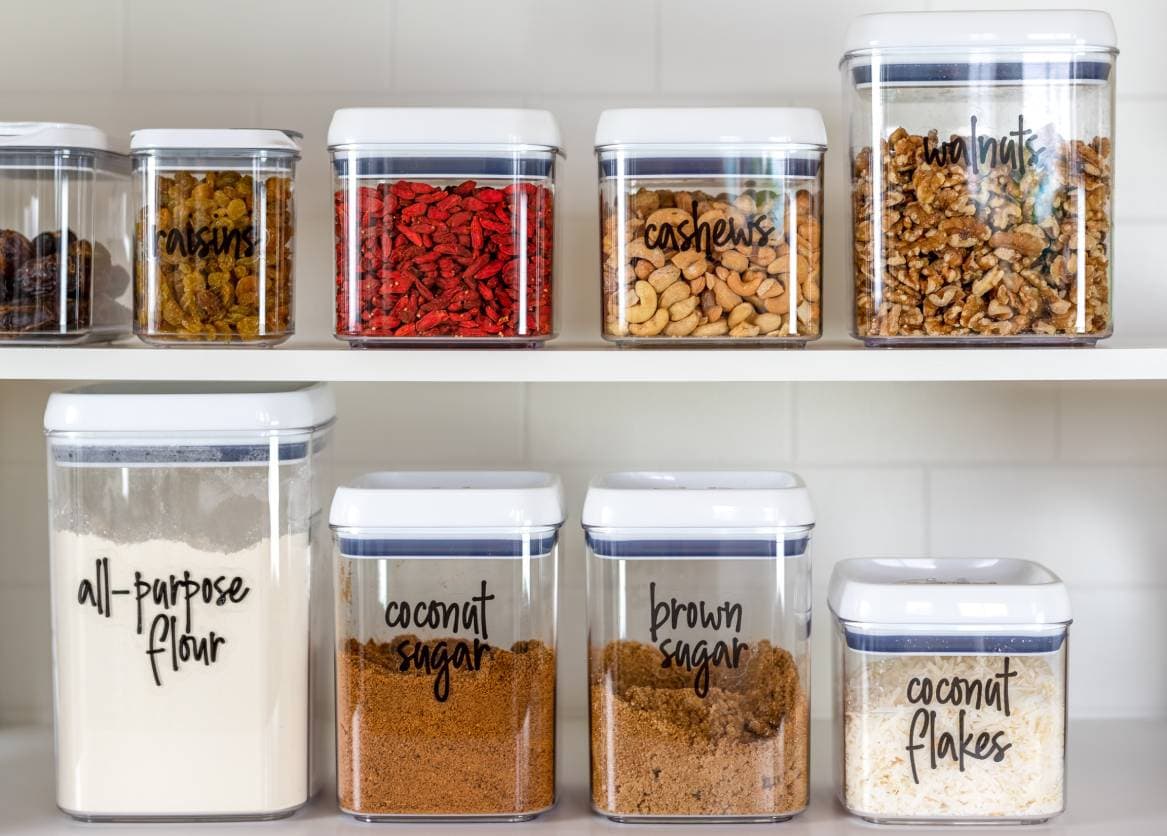 Gone are the days of rummaging through half-opened packets lurking in the back of your pantry. Labeled pantry goods not only charm up your kitchen but also curtail waste by ensuring you're not buying duplicates.
You'd be amazed at how this simple approach can turn your pantry from drab to fab. From oils and snacks to supplements and baking ingredients, everything will have its own elegant spot, all while saving you time and money!
---
3.

Illuminate Your Pantry Odyssey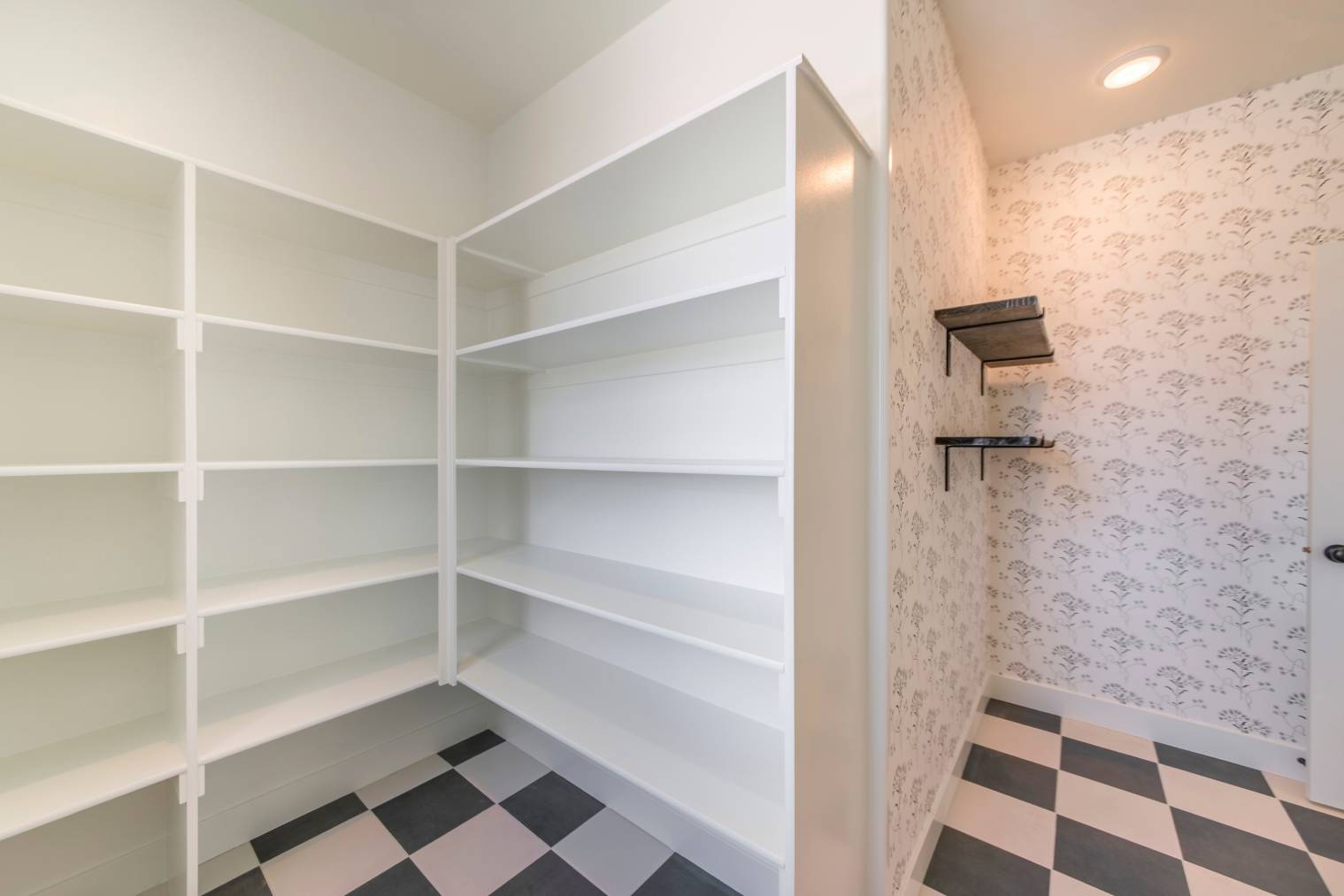 Creating an organized pantry goes beyond just stacking jars and cans; sometimes, it's all about lighting the way. Just like you would enjoy the ease of an automatic light in your refrigerator, your pantry deserves the same treatment.
By implementing an automatic lighting system, you can make your pantry not just organized but also "shoppable". An added bonus is that you can support up to 6 individual lights with one electrical plug, adding to the efficiency of your illuminating endeavor!
---
4.

A Doorway to Pantry Pizzazz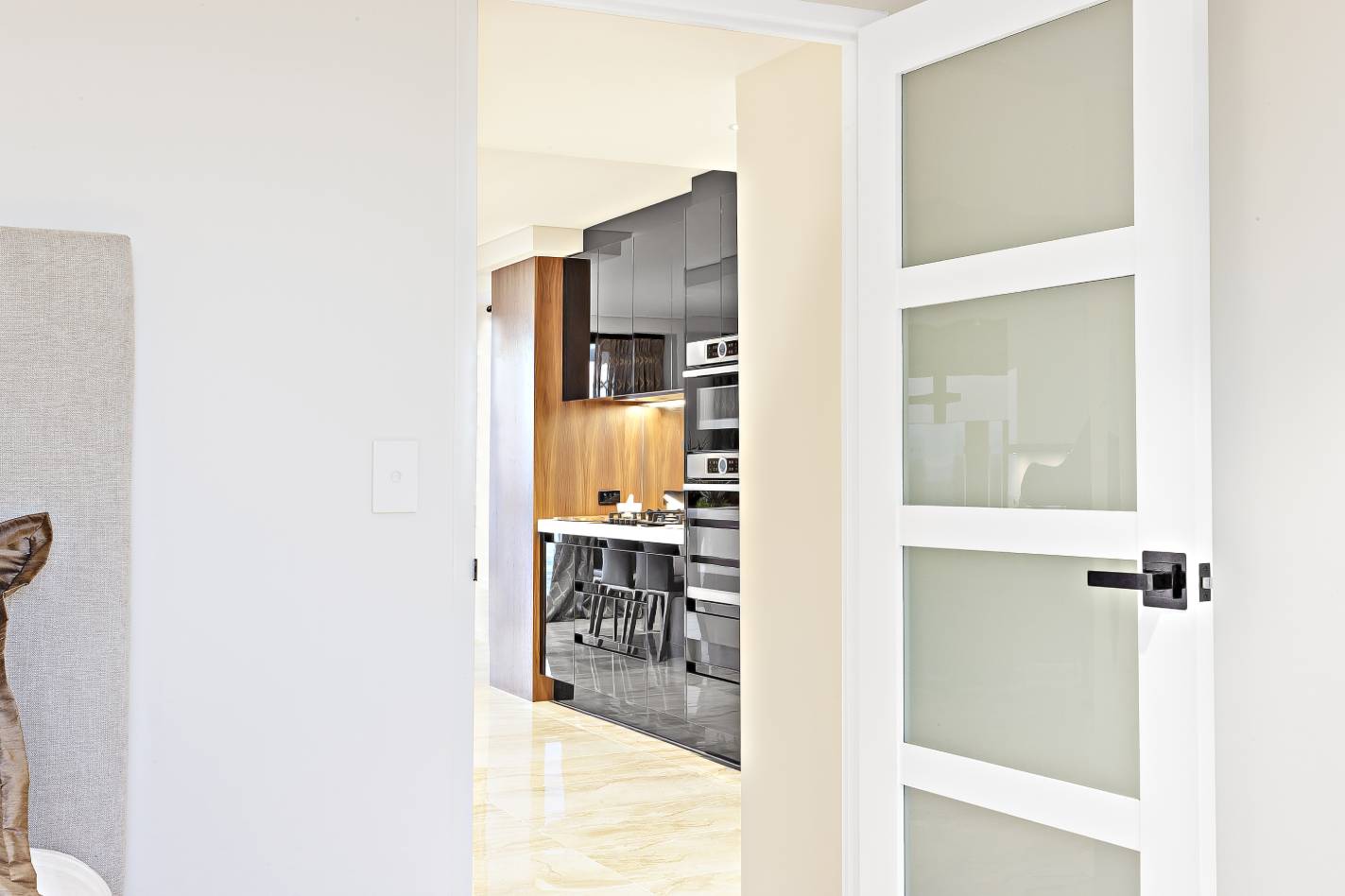 Add a dash of European elegance to your kitchen with an upgraded door that cleverly separates your kitchen from the laundry room. The installation of a new engineered wood door, inspired by traditional European designs, provides not only a stylish barrier but also allows for a subtle hint of light, making your pantry appear even more inviting.
The installation process calls for some meticulous steps, but by the end of this endeavor, you will marvel at how a simple door upgrade can transform your kitchen while shielding it from laundry noise and clutter.
---
5.

Pantry Makeover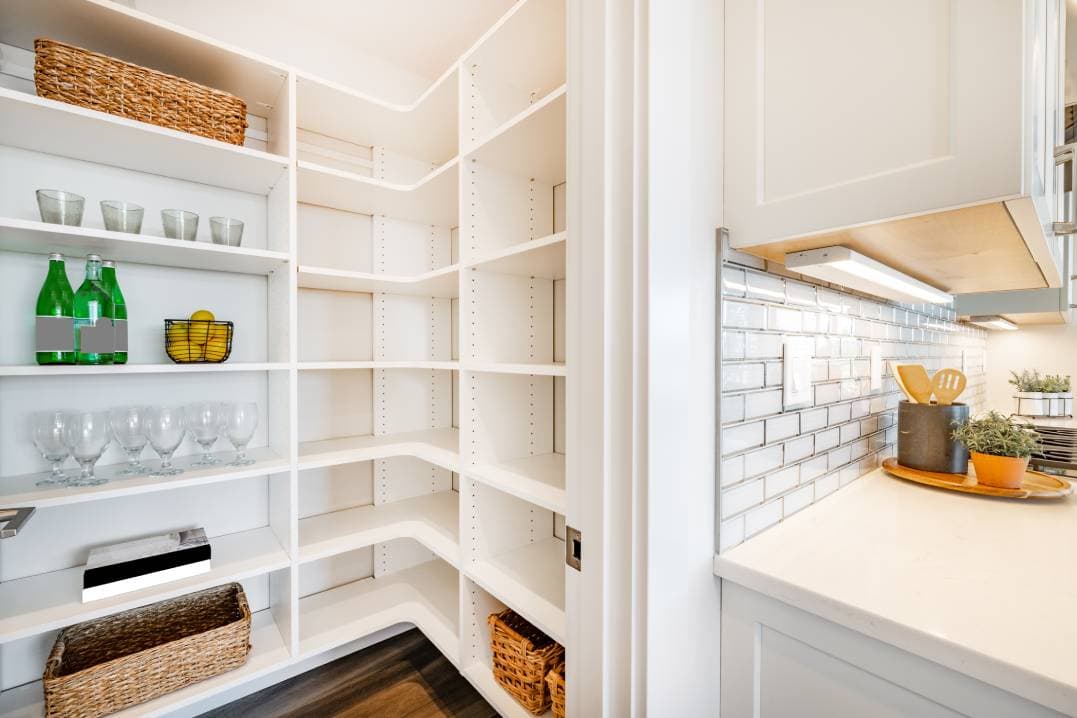 Start your culinary adventure by creating the perfect pantry. Begin by emptying everything out, being ruthless with items you haven't used in a year. Examine what's left, making sure to keep items that smell and look good while also considering their usability in your regular meals.
Once you've completed the process, fill in the blanks with versatile ingredients that will elevate your cooking. A well-stocked pantry will make your life infinitely easier. Give it a try and enjoy the fruits of your labor!
---
6.

Pantry Expansion Upgrade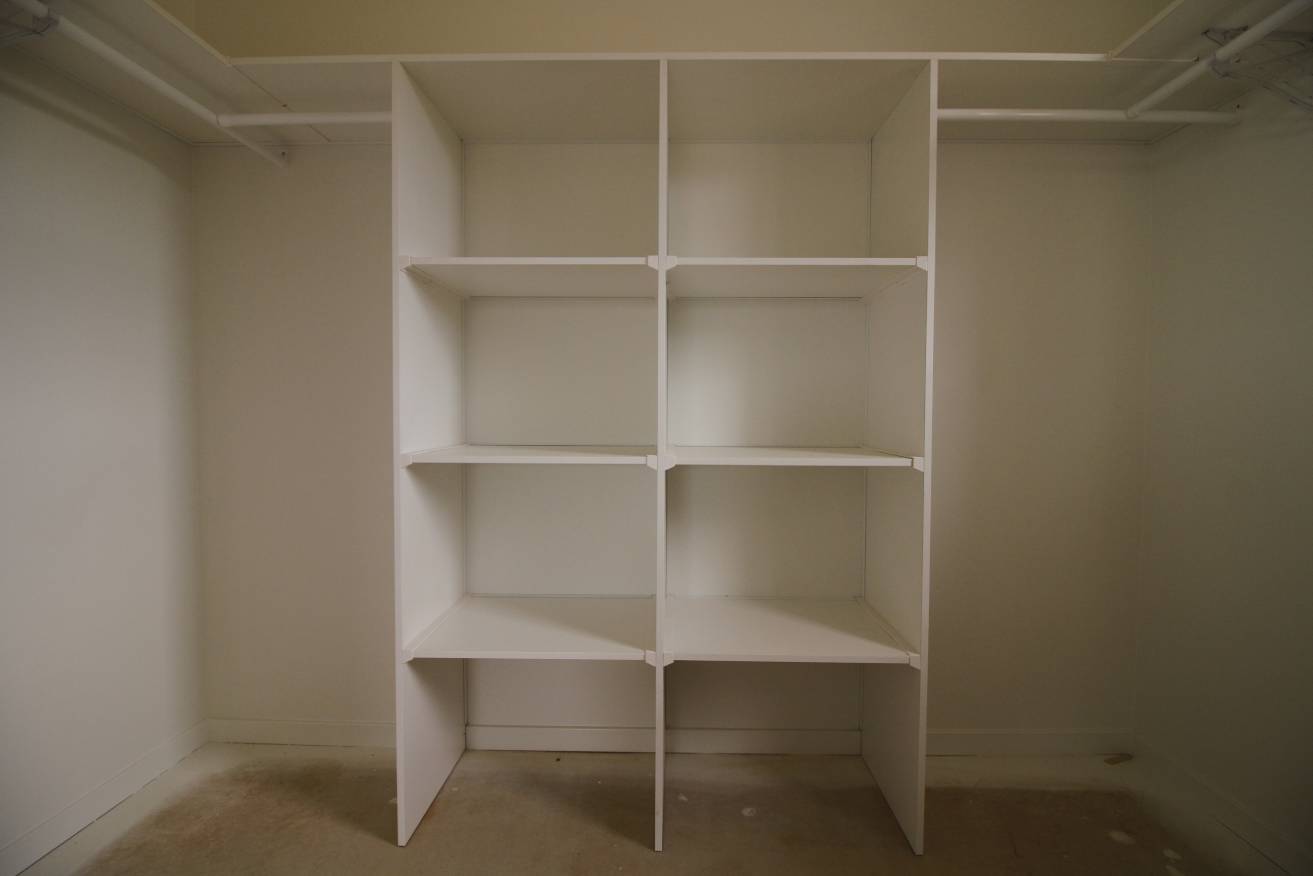 When dealing with a pantry with limited space, extending the shelving can provide a simple yet effective solution. Without majorly altering the original design, additional MDF boards can be attached to the existing shelves to increase storage space.
The edges of the boards can be sealed with caulking for a polished look, and a fresh coat of paint can seamlessly blend the new additions with the existing structure. Despite its modest cost and short completion time, this project can significantly enhance pantry functionality.
---
7.

Pantry Color Coordination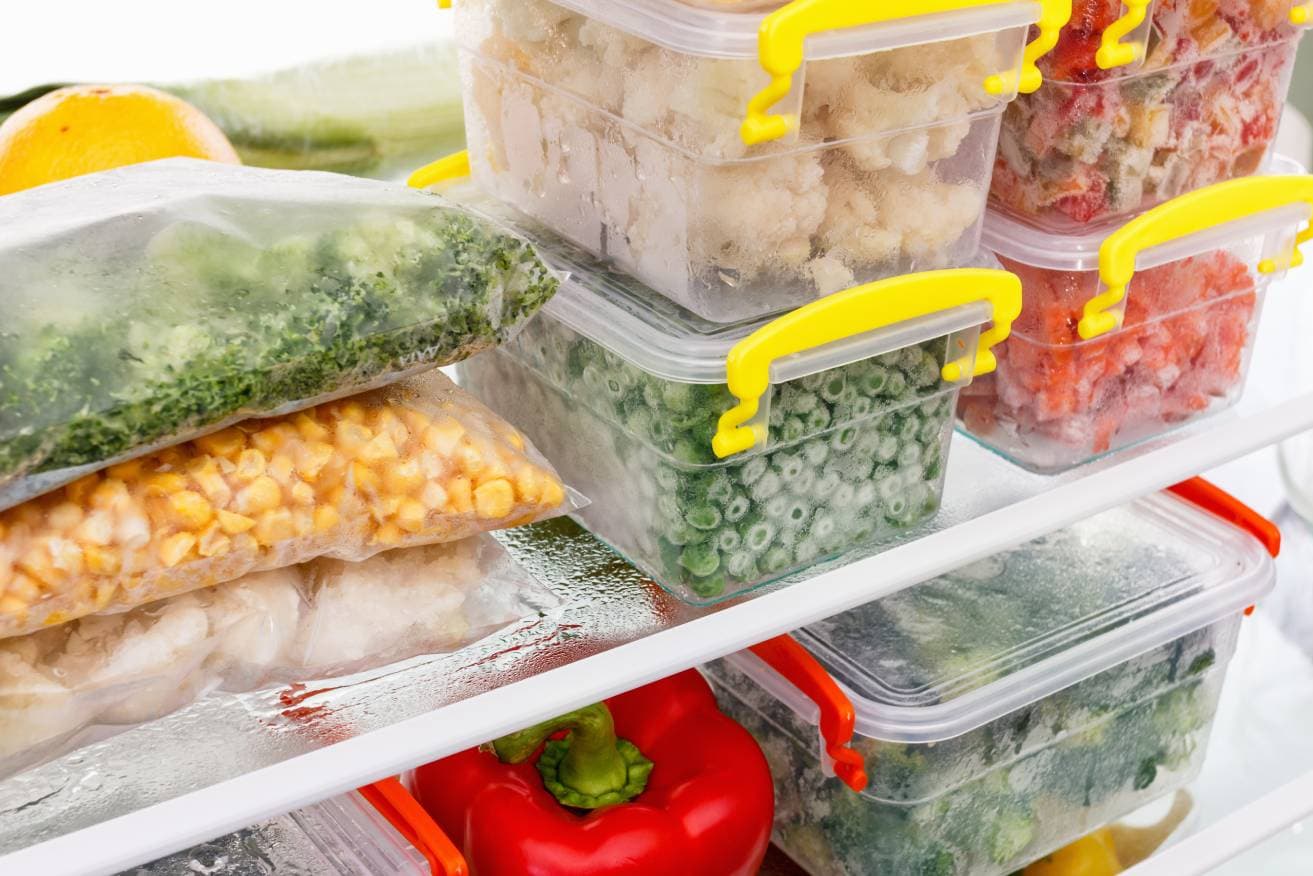 Reimagine your pantry organization with a touch of color. Categorize items based on their color, like green for peas and pickles, red for ketchup and salsa, and so on. Keep commonly used items within easy reach and use an over-the-door organizer for smaller things.
A motion-detecting light can illuminate your pantry, making it easier to unload groceries. Utilize the floor space for larger, seldom-used items, and consider square or rectangular bins for efficient leftover storage. Daily upkeep will ensure long-term orderliness.
---
8.

Installing Pull-Out Shelves in Pantry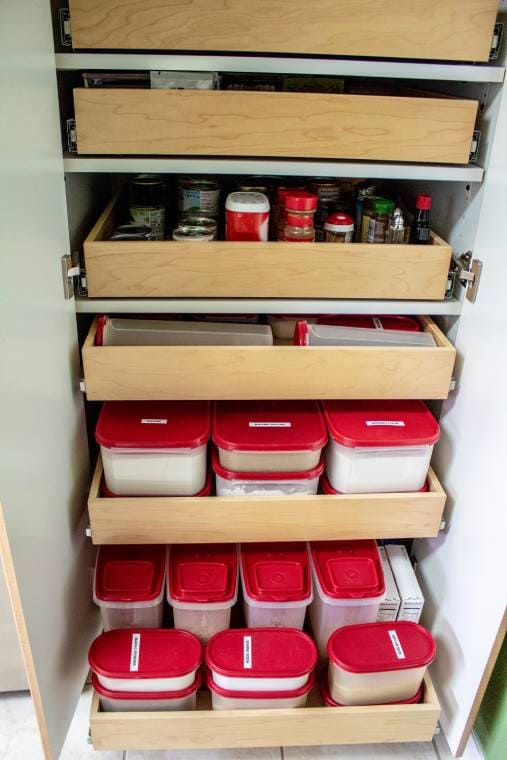 Turn your pantry into a well-organized space by installing pull-out shelves. This not only optimizes your pantry's space but also makes it easier to access the items stored in the back. Once this is done, you'll have an organized, efficient pantry in no time.
Some carpentry skills are recommended. But even if it's your first rodeo, taking your time and being cautious can ensure a job well done. The extra effort will be worth it!

Conclusion
These eight creative and clever pantry organization ideas will take your pantry from pandemonium to paradise. From a total pantry detox to embracing the charm of labeled living, these tips are sure to upgrade your pantry's aesthetics while making your life much easier.
---
Featured Image Credit: RODNAE Productions, Pexels