Polaris 280 Vac-Sweep Pool Cleaner Review 2023 – Pros, Cons and Verdict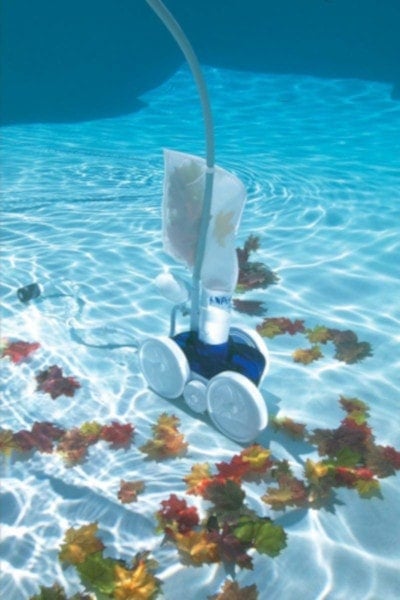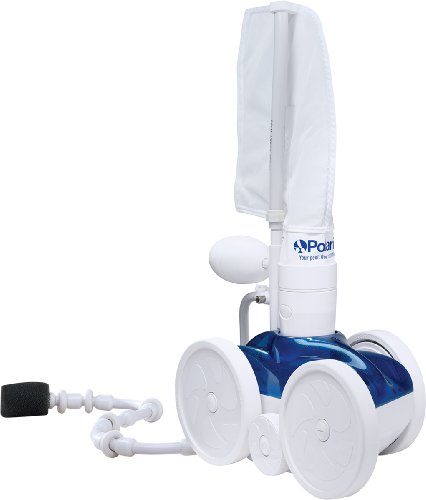 We give the Polaris 280 Vac-Sweep Pool Cleaner a rating of 3.9 out of 5 stars. 
Build Quality: 4.4/5
Power: 4.6/5
Features: 3.2/5
Price: 3.5/5
Review Summary
There's a good reason why the Polaris 280 has been around a long time. It has the reputation for working fast, removing anything, and depositing debris in an easy-to-remove bag. The design has been around a long time and comes from a time-tested, respected pool cleaner maker.
The 280 is a pressure side cleaner, which means it's powered by water being pushed back into the pool as part of the water circulation system. Pressure side cleaners don't put extra strain on your pool equipment, but they often require a booster pump to make sure there's enough pressure to move the cleaner. Such is the case with the 280. An older pool cleaner model, the 280 also operates on shafts instead of a belt-driven drive mechanism. And it requires a little more maintenance because of it.
Pressure side cleaners tend to be on the pricey side compared to suction-side cleaners, which operate on the suction side of a pool's circulation system. Keep in mind that the price doesn't reflect the extra booster pump.

Polaris 280 – A Quick Look
Pros
Works fast
Removes a range of debris
Easy to empty
Cons
High maintenance
Expensive
Specifications
Brand name: Polaris

Model: 280

Type: Pressure side

Pool type: Inground

Dimensions: 20 x 23 x 10 in

Weight: 2 lbs.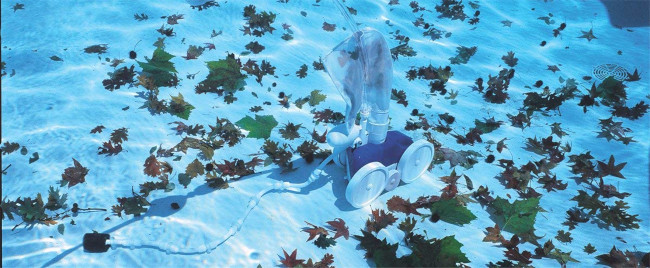 Filter bag to prolong operational life
The Polaris 280 comes with a filter bag where debris is filtered through before it reaches the internal chambers of the pool cleaner. Depending on which kind of bag (it comes with a standard one, but there are ones available to accommodate the size of debris you want filtered out), this will greatly reduce the amount of grit and material you need to clean out manually. This not only makes disposing of that stuff a snap, but it also prolongs the life of your pool cleaner by reducing wear and tear.
Three-wheel, double-jet design for speed
You can clean an average-size pool in less than three hours with the 280. Its three-wheel, double-jet propulsion system gets this thing up and moving in a hurry. There's no letdown in cleaning quality as it hums along the bottom of your pool. It also works well with every pool floor surface on the market today.
Black Max dark-floor pool model
If your pool has a dark floor, the Black Max variant of the Polaris 280 might be a good choice for it. It's designed to tackle the special issues associated with dark floors and walls and has a color scheme that doesn't stick out like a sore thumb on the bottom of your pool.

FAQ
How good is the warranty that comes with this model?

Polaris extends a one-year manufacture free-from-defect warranty for their pool cleaners.

Does the Polaris 280 require a booster pump?

Yes. The Polaris not only requires a booster pump to operate, but it requires a Polaris booster pump. When considering how much it will cost you, don't forget to account for this, by the way.

How many cleaning jets does the 280 use?

Two.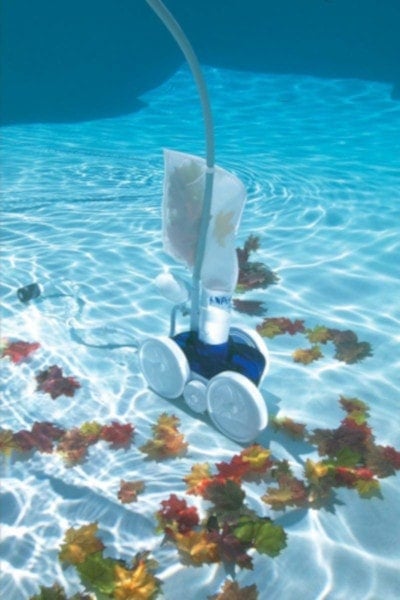 What the Users Say
Considering how old the design is and how well Polaris has done in keeping it modernized, it's probably unsurprising that most users have very positive things to say about the Polaris 280. There isn't one thing specifically that stands out to its users; it's lauded as an all-around great pool cleaner.

Lots of users reported being on their second 280. The previous one lasted several years before finally giving up the ghost. They bought a second one with modernized features and found they liked it even more than the original. When you've got a classic that everyone likes, it's best not to tamper with the design much. And pool debris hasn't really changed all that much either.

Complaints about the product focused on three basic things. The first is that it's a pricey pool cleaner. Raw price is an issue, so is its value. Some people used it and felt they could have gotten the same quality cleaning with a different cleaner at a lower price.  The second is that the shaft drive mechanism requires a lot of extra maintenance.

The third is that customer service is simply absent. People would buy the 280, find some kind of minor defect, and not be able to get a straight answer from Polaris. That's kind of a shame, considering the 280's long-running reputation for quality. If a company won't stand behind a quality product they've made for years, what does it say about products that aren't up to their standards?

Conclusion
The Polaris 280 is a great pressure side pool cleaner that's been around a long time because it does a great job cleaning pools. It's fast and relatively easy to use. Hook it up, turn it on, and a few short hours later you have a clean pool. It'll pick up debris, big and small, organic and grit, and put them in a nice, easy-to-remove bag for fast disposal.

An older design, the shaft-propelled drive mechanism requires a little more TLC than more modern belt-driven models. It's also a little more expensive because it's a pressure side cleaner. It also requires a booster pump, which has to be purchased separately, and which will raise the price even higher. Since pressure side cleaners tend to lead to less wear and tear on pool circulation equipment, that cost is mitigated a bit. But still, if you go shopping for a Polaris 280, be prepared for a jolt when you see how much it costs.

Related Reads: