Polaris Vac-Sweep 3900 Pool Cleaner Review 2023 – Pros, Cons & Verdict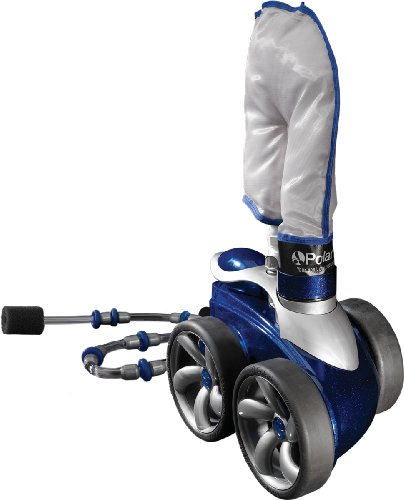 We give the Polaris Vac-Sweep 3900 Pool Cleaner a rating of 3.8 out of 5 stars. 
Build Quality: 3.6/5
Power: 4.3/5
Features: 4.2/5
Price: 3.2/5
Review Summary
The Polaris 3900 is a premier pressure-side pool cleaner. It comes with a powerful, extra-wide suction system that can cycle up to 40 gpm through a 5-liter dual-chamber debris bag that can clean the largest debris from your pool and its TailSweep PRO feature allows it to blow dirt and leaves out of hard-to-reach places like corners. The cleaner's drive system works just as well on sloped surfaces as flat.
All of that comes at a steep price, however. It's a premier pressure-side pool cleaner with a premier price tag. We'd be remiss if we didn't point out that as a pressure-side cleaner, it needs a separate booster pump to make it go. That pushes the total upfront cost up there with some top-of-the-line robotic pool cleaners.

Polaris 3900 – A Quick Look
Pros
5L debris bag
Powerful
Works on flat, sloped surfaces
Cons
Expensive
Requires separate booster pump
Specifications
Brand name: Polaris
Model: 3900
Type: Pressure side
Pool type: Inground
Dimensions: 24 x 11 x 24 inches
Weight: 22.62 lbs.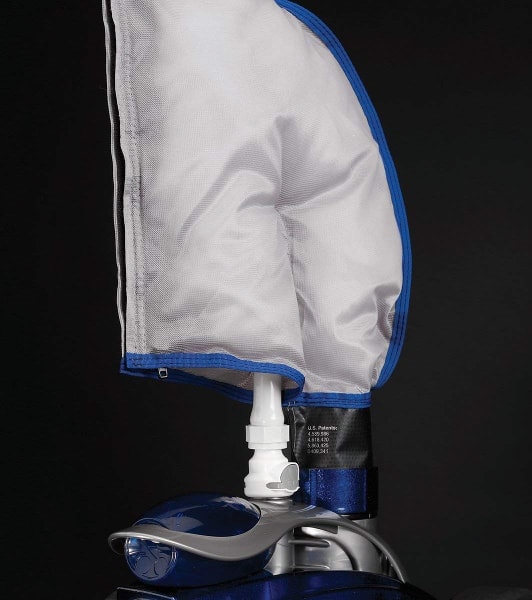 TailSweep PRO
The Polaris 3900 is the first pressure-side pool cleaner that comes with the TailSweep PRO as a standard feature. TailSweep PRO disperses high-pressure water jets through a center diffuser, thereby significantly cutting down on water splashing outside the pool. It also directs those jets into corners and other hard-to-reach places to knock leaves and other debris to where it can get sucked up by the pool cleaner.
PosiTrain system
A newly designed all-wheel drive train that delivers maximum torque as your Polaris 3900 cleans your pool. This efficient new system uses a stainless steel chain for peak performance, fewer hangups and more cleaning time.
Powerful vacuum power
The Polaris 3900 uses three venturi jets to ramp up the filtering power to 40 gpm. It uses an extra-large 2.5-inch mouth to scoop up everything from leaves to dirt. Among pressure-side cleaners, this is among the highest suction power available.
Super Bag with Twist release
The Polaris 3900 comes with a zipper-accessible 5-liter bag that holds a lot and is a snap to empty out. Pauses in the cleaning cycle are reduced, time spent cleaning out the bag is also reduced. Time spent actually cleaning your pool is increased.
Wide Trax tires
Tire contact with the sides of the pool translates into better climbing action and superior cleaning by keeping the cleaner on task. The Polaris 3900's Wide Trax tires are among the widest among pressure-side cleaners, meaning superior tire contact with the pool itself. That means better climbing ability and is one reason that the 3900 is just as at home in cleaning slopes as it is cleaning flat surfaces.

FAQ
How good is the warranty that comes with this model?
All Polaris inground pressure-side pool cleaners, including the 3900, include a five-year warranty that applies ONLY to the frame. The rest of it is covered by a one-year limited warranty.
Does it come with a booster pump?
No. If you purchase the Polaris 3900, you'll have to purchase its booster pump separately. In fact, you'll want to keep this in mind when figuring out your pool cleaner budget, because the booster pump will cost you a few hundred dollars more.
What surfaces is this pool cleaner suitable for?
The Polaris 3900 is suitable for use on any pool surface, including vinyl and fiberglass.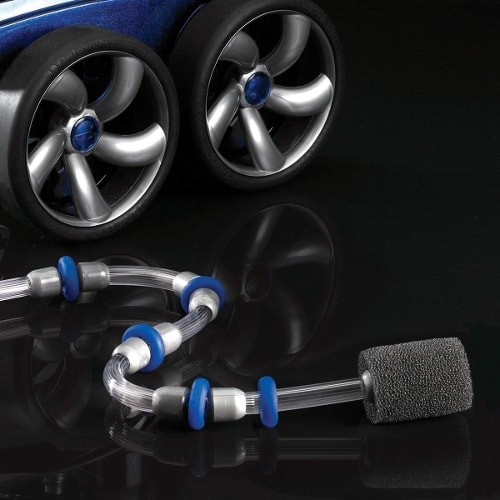 What the Users Say
The Polaris 3900 is not a well-liked pool cleaner if you go by online reviews. It's not unusual for any tool line, especially one that creates as much frustration as a pool cleaner, to have its fair share of haters. For the 3900, there are more unhappy people than happy.
Why? To collect them into one place, compress them, and come up with a common thread… it just doesn't deliver on what the company promises that it will do. One common complaint is that it just didn't work, even after a new owner tried following the instructions. There's invariably a number of people who this is true for, for any tool model. If that was the only complaint, it would be typical.
There are the rest, however. People unhappy that certain features require too much attention, people unhappy that one feature stopped working and in general a feeling that it's too expensive a pool cleaner for the hassle.
When judging a tool by its reviews, we tend to keep an eye on the age of complaints. Sometimes, a manufacturer responds to user complaints with patches and fixes and the complaints dry up. That's not the case for the Polaris 3900. The complaints date the entire operational life of the 3900.
There were, it ought to be pointed out, a good number of people who were perfectly happy with their Polaris 3900. They were satisfied with how it cleaned. It's just that there wasn't a lot of them.

Conclusion
Atop the food chain for pressure-side pool cleaners is the Polaris 3900. It has a dual-chambered, five-liter debris bag accessible by a zipper for maximized cleaning time, fed by a 40 gpm suction system driven by three venturi jets fed by a 2.5-inch mouth. It can use its TailSweep PRO to blow debris out of corners while keeping water in the pool instead of splashing it onto walkways. Its all-wheel PosiTrain system gets it around the pool bottom with maximum efficiency while its Wide Trax tires help keep it climbing walls and sloped surfaces.
But guess what? All this comes with a really steep upfront price. In fact, prepare to spend another few hundred bucks when you purchase this one because it also requires a booster pump — sold separately — to operate properly. Also, be advised. If online reviews mean anything to you, this one has made a lot of folks unhappy.