12 Interesting Power Tool Injury Statistics in Canada (Updated in 2023)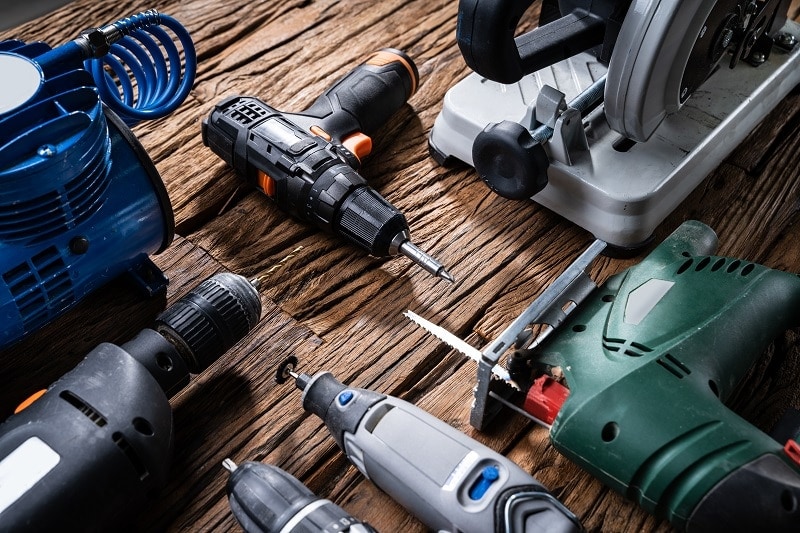 Note: This article's statistics come from third-party sources and do not represent the opinions of this website.
Power tools are useful for completing jobs quicker and giving DIYers a way to do their own projects and save money. Many find the tasks fulfilling, which may even negate the cost savings. However, the problem with these products is safety. Professionals have a distinct advantage that comes from frequent use. That's not to say injuries don't happen on the job.
Even if you're experienced, we strongly urge you to read the owner's manual with every new power tool you get. The Canadian figures provide a cautionary tale for anyone who wants to take their DIY game to this level.
These statistics have been organized into the following categories:

The 12 Interesting Power Tool Injury Statistics
Injuries From Power Tools
1.

Males aged 18 to 64 accounted for the most hospitalizations due to injuries, or over 48%.
This demographic is leading the charge, putting retail sales upward of a projected $624 billion in 2025. The pandemic undoubtedly is fueling this increase, along with rising costs. Consumers are doing the work themselves to save money, sometimes at a high price.
(Statista)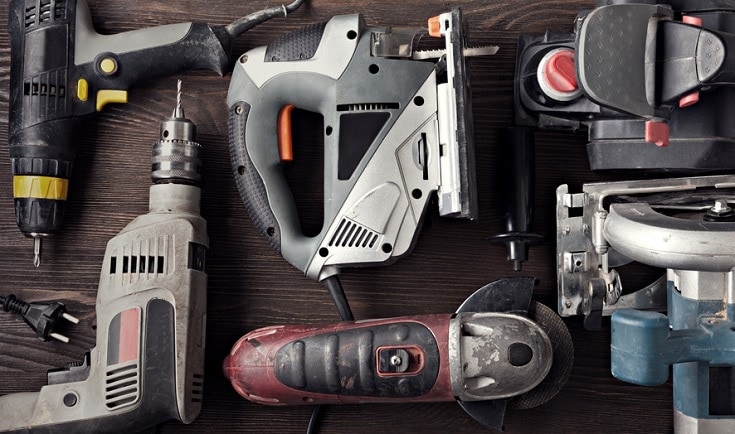 ---
2.

Females aged 65 to 84 made up the most hospitalizations due to injuries, or over 35%.
Interestingly, females getting injured exceed men. Inexperience with power tools certainly has an effect.
(Statista)
---
3.

Workplace injuries based on workers' compensation claims are estimated to be underreported by 15%.
This one is a revealing statistic. After all, not all injuries result in workers' compensation claims. Some people may see them as minor and not worth escalating with official documentation. Of course, there are probably personal reasons why someone may not want to report an injury. The takeaway is that the figures are likely conservative.
(eCampus Ontario)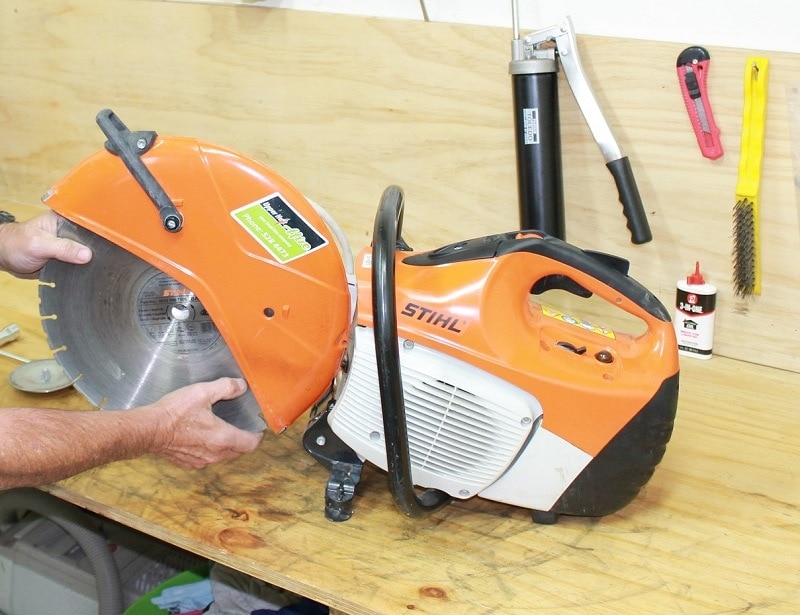 ---
4.

Injuries cause 6% of all deaths in Canada.
Unintentional injuries in Canada are relatively low. However, that doesn't diminish their impact on many levels. The devastating thing about this stat is that the repercussions aren't expected, often leaving family and loved ones devastated by their losses.
(Trauma Canada)
---
This figure isn't surprising, given the number of sharp objects and surfaces one working in these industries is likely to encounter. Adding power to cutting tools adds to the risks. The percentage is staggering when you think about it. The outcomes are probably serious if they warrant an ER visit.
(Health Promotion and Chronic Disease Prevention in Canada)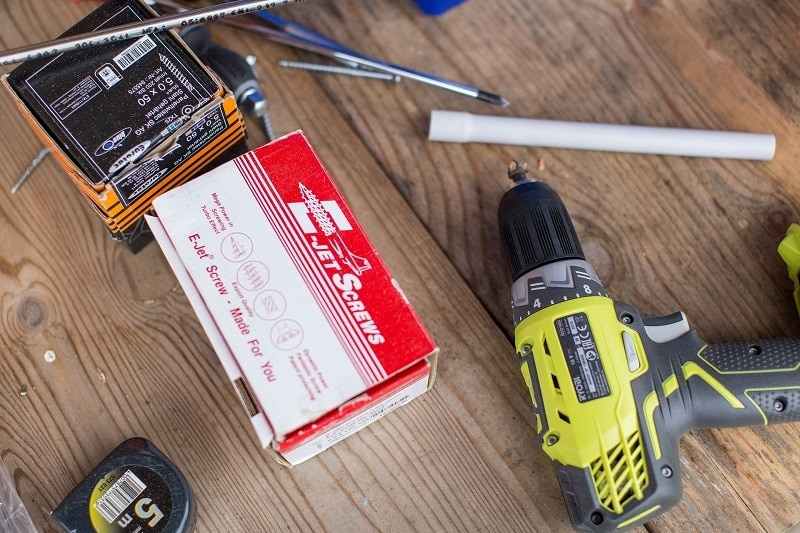 The Top Injuries
6.

Moving machinery caused 13% of workplace fatalities, primarily in construction.
This statistic isn't unexpected. It underscores the fact that anyone using power tools and machinery must pay attention at all times. It only takes a second before a mistake can become a serious consequence. We also think it's a reminder not to take using these tools lightly.
(Trauma Canada)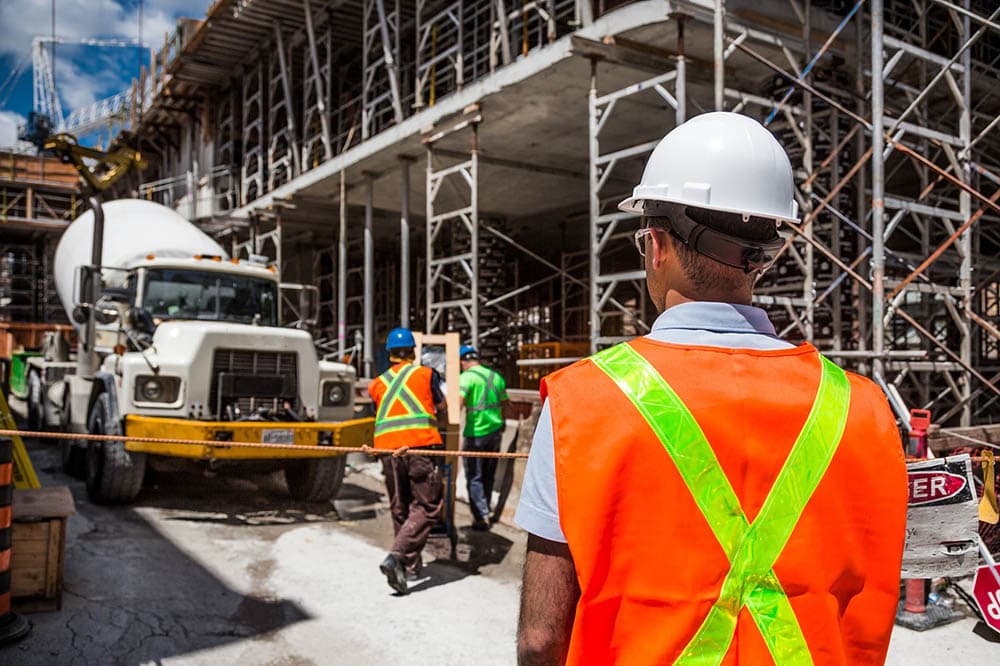 ---
7.

General construction caused the most claims at 17,837 in 2019.
Individuals working in this industry deal with power tools routinely, and they're ones that can cause severe injuries, as the numbers show. The sobering thing about the figures is that it covers the gamut from minor to serious.
(WorkSafeBC)
---
8.

According to WorkSafeBC, injuries caused by being struck caused 24% of claims.
Power tools often involve moving parts, making it imperative to pay attention to everything that could hit you. For example, older power tools without a safety mechanism are more dangerous since they were made without anything to pull back on the force.
(WorkSafeBC)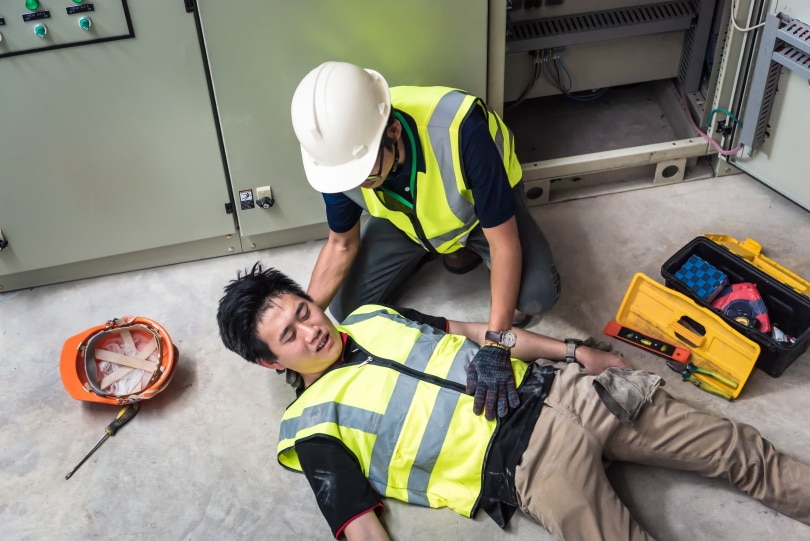 ---
9.

Fractures were the number one injury type reported by WorkSafeBC.
This figure shows that power tool injuries have long-term consequences. These injuries take a while to heal since cartilage, ligaments, and, of course, bones aren't highly vascularized, thus taking months to heal.
(WorkSafeBC)
---
No one is likely to report minor cuts. The only ones that will make the stats are the serious ones in other areas we've covered. However, it's worth mentioning because of the secondary bacterial infections that can complicate these injuries and make them even worse.
(OSH Canada)

Moving Forward
11.

Certificate of Recognition (COR) certification reduces workplace injuries by 28%.
Oversight is an excellent way to reduce power tools and any type of injury. It forces the accountability envelope, which is often the push many workplaces and DIYers need to change their ways. This statistic with the others show that it works.
(Daily Commercial News)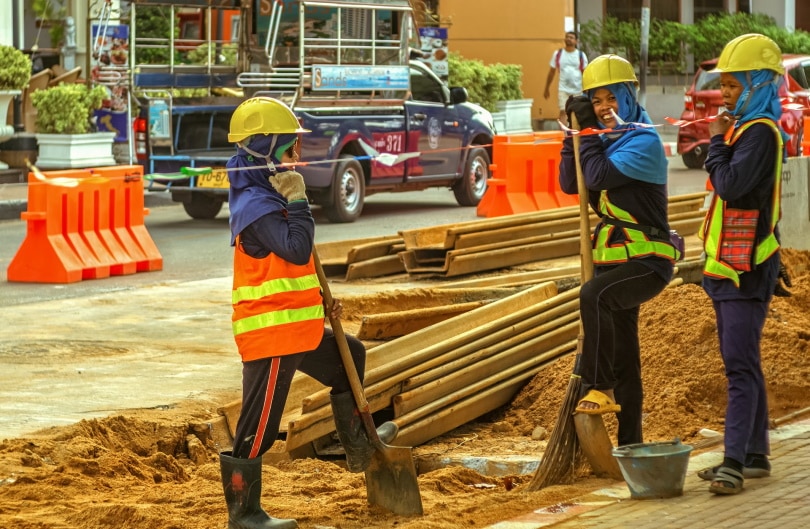 ---
12.

Recovery is complicated, with nearly 70% of injuries involving multiple body parts, according to the Electrical Safety Foundation International (ESFI).
Recovery is hard enough if it just involves one part of your body. However, many people hurt multiple areas, making it a longer recovery with added physical and financial costs. That makes prevention even more essential to preserve your quality of life and not just your pocketbook.
(Electrical Safety Foundation International)
Frequently Asked Questions About Power Tool Injuries
How accurate are the stats?
We can call these statistics conservative at best. Many injuries that may fall under this umbrella are often not reported, especially if they're minor ones. That's not unusual in this context or others like foodborne illnesses. Use these figures as a baseline to garner respect for using tools that can hurt you.
What other factors affect injuries?
Falls are often a mitigating factor causing injuries. Make sure that you set up your workplace securely before using power tools. Good lighting is also vital.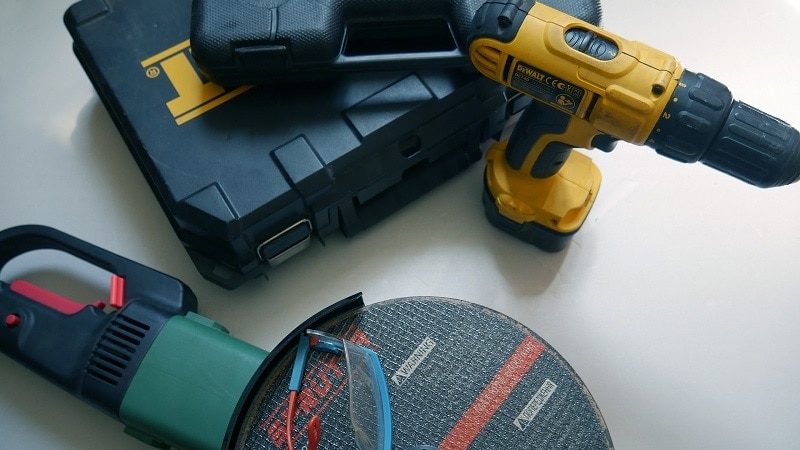 How can individuals prevent injuries when using power tools?
As silly as it may sound, reading the owner's manual is the best advice we can give you. Even different brands of the same tool have their idiosyncrasies. We also suggest reading the manufacturer's forums. Users often can offer insights that designers don't realize with the limited time they're using the tools.
Where is one most likely to be hurt by power tools?
Injuries on the job are more probable than at home. It's often a numbers game since these individuals are using these tools more often. However, the takeaway is still clear: be aware and be safe when using anything that could hurt you.
(Energy Safety)
What do injuries cost the Canadian economy?
The total cost of injuries cost the Canadian economy an estimated $29.4 billion in 2018. The unfortunate thing is that many are preventable. Perhaps that's the lesson we can all take away from these stats.
(Government of Canada)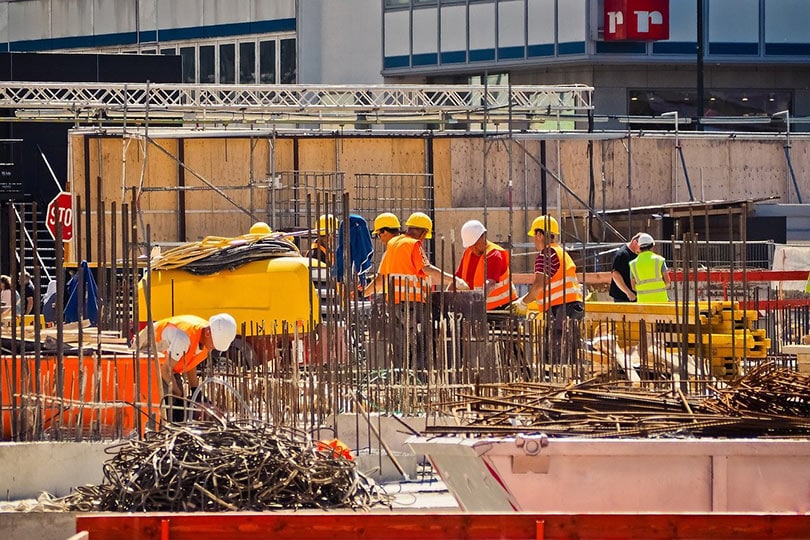 What is the risk of power tool injuries in Canada compared to the United States?
To answer this question, we must put it into perspective. The US population is over 333 million people. Canada has over 38 million. The market size in the former is $13.6 billion, and $1.2 billion in the latter. The number implies that greater risk exists in the States versus the Great White North.
(US Census Bureau)
Conclusion
Power tools are useful products for both casual users and professionals. However, it's imperative to use them with respect. Many manufacturers have implemented safety features that can reduce your risk of injury. However, knowledge is power—literally! The statistics from Canada remind us that you should treat these tools with respect.
Wear ear protection and safety glasses to minimize your risk. It's imperative to protect yourself when using anything that could cause serious injuries, no matter how experienced you are at handling power tools.
Related Read:
---
Featured Image Credit: Andrey_Popov, Shutterstock