Preparing Your Pool For Vacation (Checklist Included)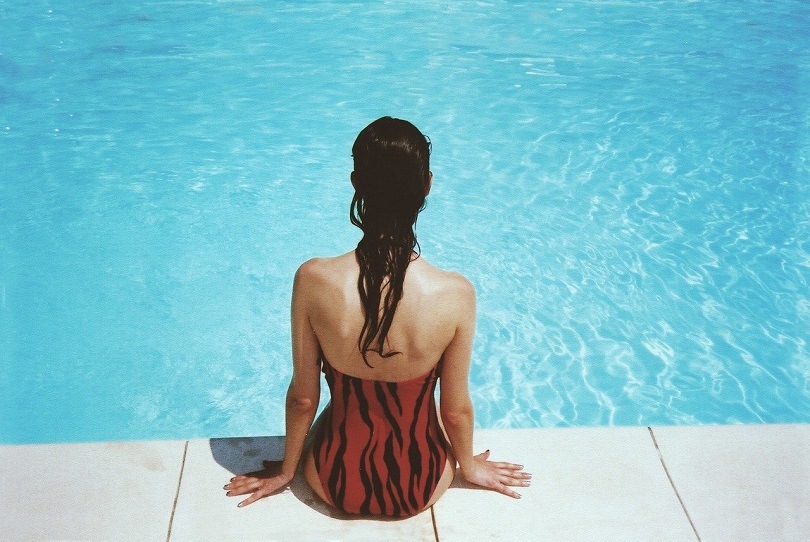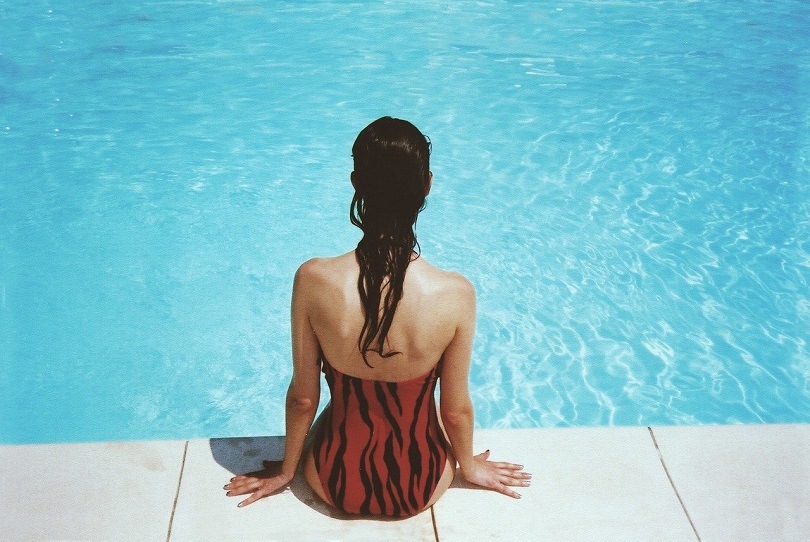 If you're about to go on vacation for several days or weeks, it's reasonable to be concerned about your swimming pool turning green while you're away. If you're going to be leaving much longer than a month, you'll have few options besides hiring outside help or closing the pool down for the season. If you're only leaving for one to three weeks, we can show you some tips and preparation steps you can take to keep your pool clear until you get back.
Join us while we take you through each step and explain why it's an essential part of keeping your pool clean while you're gone. We've also included a handy checklist so you can mark each task off as you accomplish it.

Steps to a Clear Pool
These are the steps we believe will help you keep your pool clear while you're on vacation. You don't necessarily need to do them in the exact order listed, that's why we've provided a checklist. However, doing them in order will likely make the most sense.
1.

Remove Debris
Before you leave on vacation, you want to use the hand skimmer to remove any leaves, seedpods, bugs, or anything else that may have time to decompose in your pool while you're away. Plants use up an incredible amount of chlorine as the chemical attempts to break them down.
Less organic material in your pool means there is less for your chlorine to attack. You want to conserve as much chlorine as possible.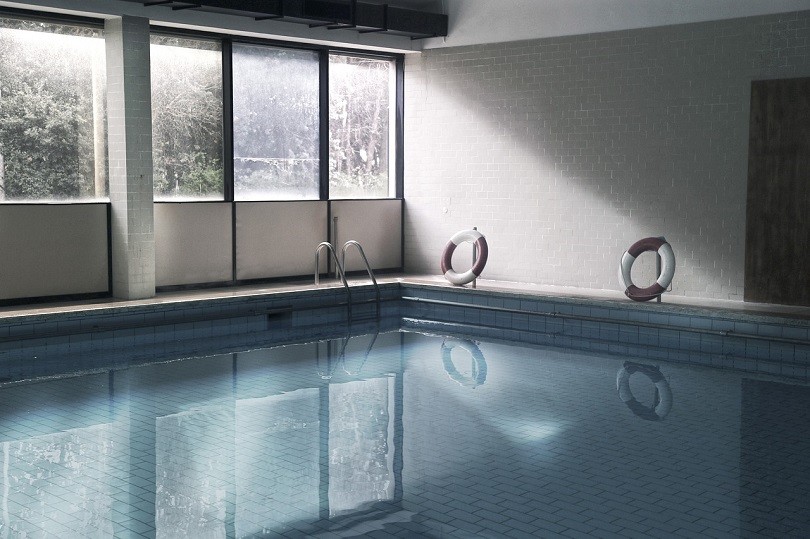 ---
2.

Check Water Level
Performing this checklist is as good a time as any to check the water level in your pool and adjust it so that it's correct. This step will allow you to set up a test to see if you're losing water quicker than you should, as no one will be using the pool while you're away.
---
3.

Test Water
Testing water is essential to making sure you have the correct pH and stabilizer levels in your pool for chlorine to work effectively and last the longest. Standard swimming pool test strips will tell you what these values are and what they should be.
7-Way Pool Test Strips, 100 Quick & Accurate Pool and Spa Test Strips, Pool Water Test Kit -...
AFFORDABLE 100 7-IN-1 TEST STRIPS: Get more for your money with our pool and spa test kit that contains 100 test strips, providing an...
QUICK & EASY TO USE: Testing your pool, spa, and hot tub water is very quick and easy with our pool test strips. Simply dip the strip...
ACCURATE & RELIABLE: Our chlorine water test strips are highly accurate and reliable, giving you peace of mind that your pool and spa...
---
4.

Shock
Once you have the correct pH and stabilizer levels in your water, you can add shock. You want to get the chlorine levels up as high as possible, but the chlorine is directly dependent on the amount of stabilizer in your pool, and after a certain point, any additional chlorine you add will quickly burn off in the sunlight without stabilizer protection. You don't want to add more stabilizer because too much reduces the effectiveness of chlorine, and you can't remove it from the water once it's there.
If you are going to be going on vacation for two weeks or more, we recommend adding shock your pool as you leave your home.
---
5.

Use a Pool Net
A pool net, or a bird net, is useful to catch leaves and other debris that may fall into your pool while you're on vacation. These nets are not very expensive and there easy to place over your pool. They allow the sunlight in so the water says warm, and chlorine gasses do not remain under the cover.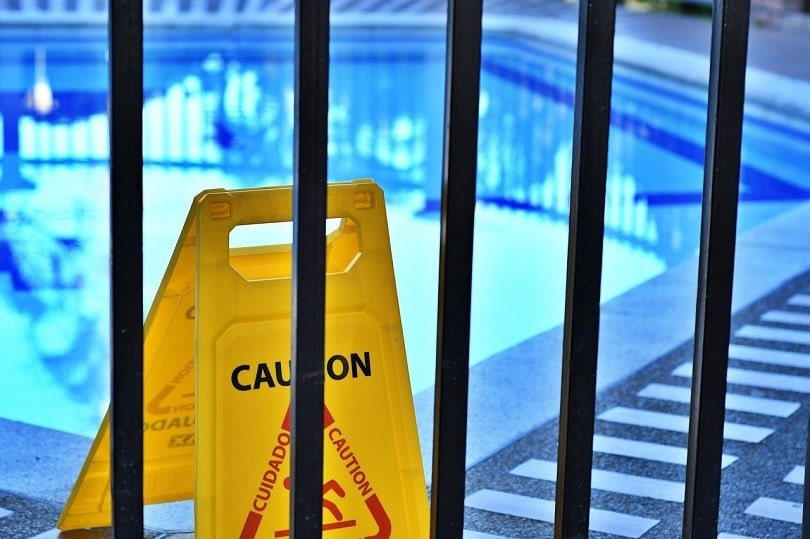 ---
6.

Fence Lock and Other Safety Measures
Much worse than a leaf or a bug, you don't want a person or animal falling into your pool while you're not there. The best way to prevent unsupervised swimming is to use a locked gate and plenty of signs that say "no swimming". Make sure that every path to the pool is blocked and locked before you leave.
---
7.

Chlorine Floaters While Away
Chlorine floaters are your best friend while you're on vacation. You can add quite a few of these to your pool and place multiple chlorine tabs inside each one. In some cases, the chlorine tabs can take up to two weeks to dissolve, and during this time, the chlorine levels will remain high in your pool.
Chlorine Floater, Floating Pool Chlorine Dispenser Turtle, Fits 1 and 3 Inch Tablets for Large,...
Premium Craftsmanship: Crafted from high-quality ABS plastic and treated with UV protection, this chemical holder is built to...
Perfect Size: With a 10" diameter and 9" height (when the chemical cup is retracted), this floater is the perfect size for holding 1"...
Durability: The animal style floater features durable plastic construction, allowing it to be used for several years and providing...
---
8.

Run Pump While Away
Many people may feel uncomfortable with this next step, but running the pool filter while you're away is crucial to keeping the algae and bacteria at bay. Many modern pool filtering systems have automatic timers built-it, but many older systems do not. In that case, you'll need to purchase a timer to turn the pool on and off at set intervals. Filters usually run 8 to 12 hours per day.
NSi Industries TORK TU40 Indoor/Outdoor 40-Amp Universal Multi-Volt Electromechanical Appliance...
AUTOMATE YOUR HOME/OFFICE: The timer allows you to turn on and off your air conditioners, water heaters, pumps, signs, lamps, fans and...
SIMPLE TO USE: Pull all the tabs up to define the OFF state duration, push all the tabs down to define the ON state duration. Rotate...
CONVENIENT SCHEDULING AND FEATURES: The timer features multiple on/off setting and is designed with captive tabs, allowing for as...
---
9.

Have Someone Check On It
If you have a relative, someone you can trust, or someone you can pay to keep an eye on your pool, we recommend doing so. If you intend to be away from your pool for longer than three weeks, you will need someone to stop by to shock the pool and refill the chlorine floaters. Otherwise, there's a good chance you'll be returning to a green pool.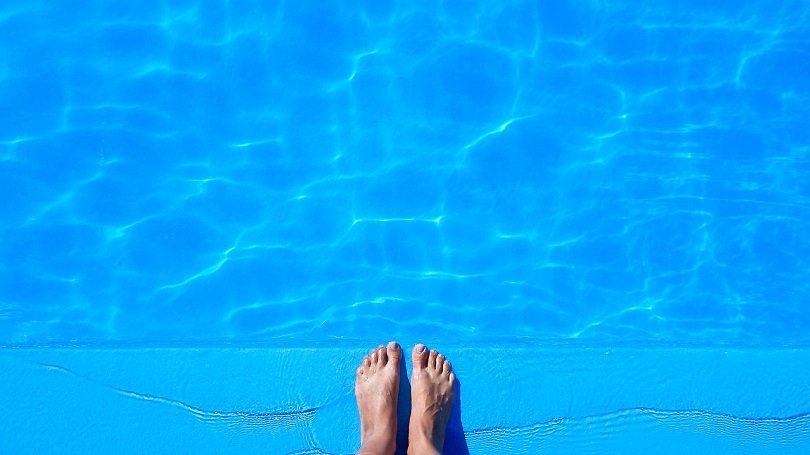 Checklist
Remove debris
Check water level
Test water
Shock
Use bird netting
Lock fence and other safety measures
Run pump while away
Chlorine floater while away
Have someone check on it

Conclusion
It's understandable to be worried about returning to a green pool after a long vacation, but we're confident that if you follow these steps, you'll be fine. All you need is someone to stop by one time to shock the pool and refill the chlorine floaters, and your pools should be fine for another two to three weeks. Any longer than that and it's likely that the season will be coming to a close anyway, so you should close it before you go.
We hope these tips and the checklist have made you more confident about leaving your pool to go on vacation. If it has, please share this guide to preparing your pool for vacation on Facebook and Twitter.
---
Featured Image Credit: Free-Photos, Pixabay