Ryobi P102 vs P103 Lithium Batteries: Which One's Best?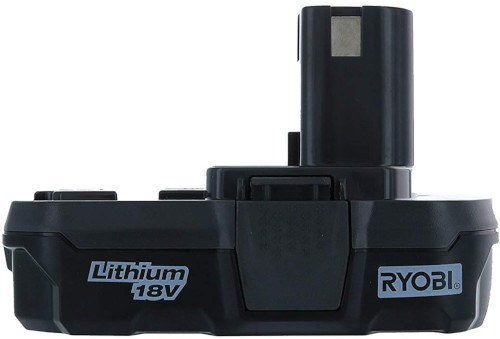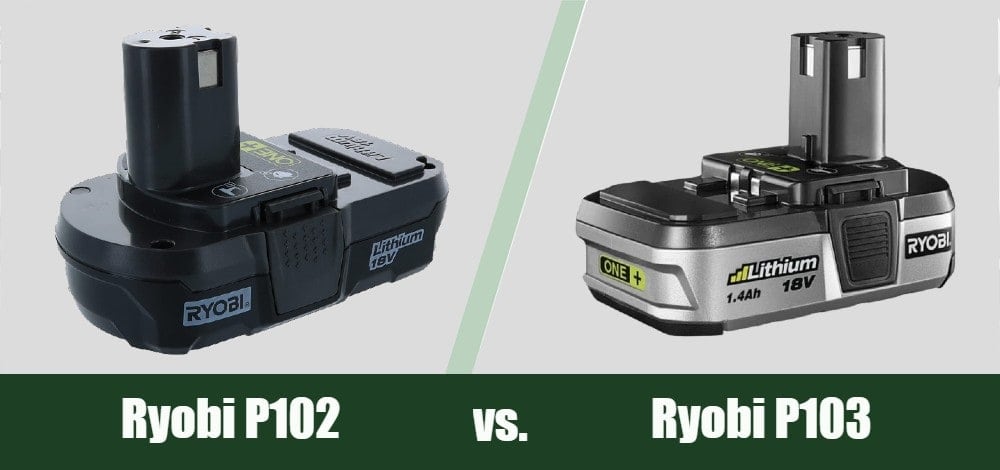 Rating
Image
Product
Details

The Winner

Ryobi P103

Battery charge indicator
Marginally more powerful
Compatible for very cold temperatures
CHECK PRICE

The Runner-up

Ryobi P102

Affordable
Powerful enough
Holds a charge a long time
CHECK PRICE
Ryobi's One+ tool system doesn't just incorporate a lot of different tools. It also means different kinds of batteries. In this case, we're looking at the P102, which is kind of the basic, standard lithium-ion battery and the P103, which is designed to give it a little more punch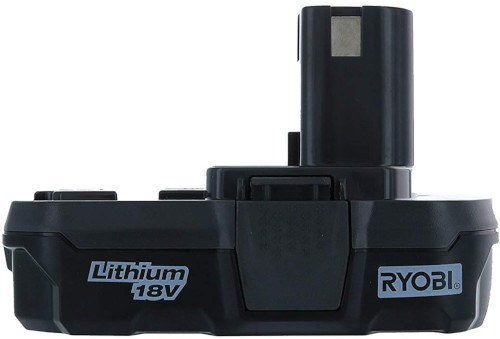 What's the Difference Between Them?
Performance – Slight edge: P103
In the long run, the slightly higher power of the P103 is not really noticeable. In fact, it's a matter of fractions rather than whole numbers. It probably won't make any difference when it comes down to doing work with them. On paper, however, the P103 has just a sliver more power that gives it a very small boost in overall performance.
Price – Edge: P102
Sometimes it is helpful to compare two competing products in terms of value delivered. That's not the case when it comes to two batteries from the same maker from the same basic tool line. In that case, the comparison is pretty straightforward. Like in comparing the P102 and the P103. The P102 is significantly less expensive than the P103. That's where the edge goes.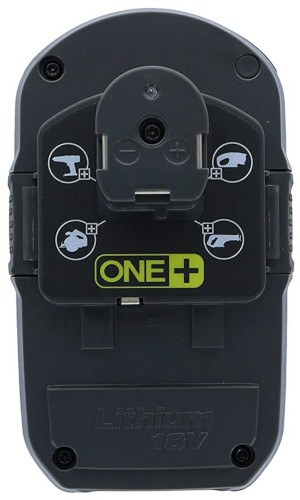 Durability – Edge: P103
The ability to operate in cold temperatures is a pretty big deal if you live where the temperatures are cold. Lithium-ion batteries have a reputation for not playing well with cold temperatures, however. Ryobi took their original design of a lithium-ion battery and made it so it can operate to really cold temperatures and lose its charge much more slowly. The P103 has that, but the P102 does not.
Design – Edge: P103
The P103 comes with a couple of features that the P102 doesn't have, most importantly a battery charge indicator that lets you know the general charge of the battery. This will let you know vaguely when it's time to keep working and when it's time to swap out a dying battery for a fresh one.
Quick Rundown of Ryobi P102
A good standby in the Ryobi One+ line of tools, the P102 carries a charge much longer than a standard nickel-cadmium battery and is powerful enough for most jobs around the house. Prices for this kind of battery have come way down in recent years, making it a lot more accessible to a much greater share of the tool market. Figuring out how much charge it has left is something of a guessing game, however, and it doesn't like cold temperatures.
Pros
Powerful enough
Holds a charge a long time
Affordable
Cons
Doesn't work well in extreme cold
No battery charge indicator
Quick Rundown of Ryobi P103
Slightly larger and marginally more powerful than the P102, the P103 is designed for very cold weather and has a battery charge indicator light. It's also a lot more expensive, in case you're shopping on a budget.
Pros
Compatible for very cold temperatures
Battery charge indicator
Holds a charge
Marginally more powerful
Conclusion
Both of these batteries are great parts of Ryobi's One+ tool system. Invest in one of them and it will unlock a veritable universe of tools for every imaginable use. If you need to power up on a budget, the P102 is a great choice. It doesn't have a lot of little extras, but it'll do a good, basic job. The P103 is a little bigger, a little more powerful and is better designed to operate in the cold. It also has a battery charge indicator to let you know when it's about to die. If you want a little bit extra and can afford it, it's a great option in its own right.