10 Safest Cities in Ohio (with Pictures)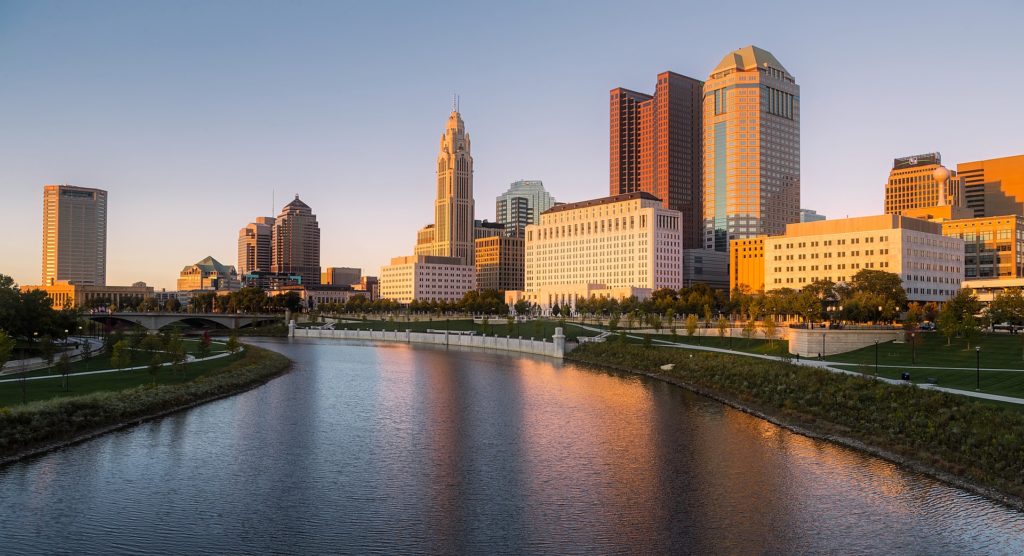 Note: This article's statistics come from third-party sources and do not represent the opinions of this website.
When you look at its major cities, it may seem that Ohio is one of the more dangerous states in the nation. Cleveland has one of the highest crime rates across all U.S. cities, while areas like Akron and Dayton regularly find themselves in the top 100 for violent offenses.
But despite the crime statistics in metropolitan sections of the Buckeye State, it still surprisingly receives high grades for safety. Consumer Affairs ranks Ohio as 7th on its list of the 10 safest states. Although larger cities don't score well for safety, smaller cities and townships buoy Ohio's overall status by boasting low crime rates.
So, what are the safest cities in Ohio?
If you're looking for peace of mind in your Ohio community, we'll show you the best neighborhoods to call home. We compiled this list of the top 10 safest cities in the state from the most recent crime data available on the FBI's National Incident-Based Reporting System (NIBRS). These statistics, updated on December 6, 2021, represent reported crimes from 2020.
The 10 Safest Cities in Ohio: A Quick Look
Cleveland does not earn top marks for security, but its surrounding suburbs take up many of the spots on our list of the safest cities in Ohio. This ranking only consists of cities with at least 10,000 residents.
1.

Clearcreek Township, OH
Population: 16,312
Murder rate: 0.0
Median household income: $93,769
Poverty rate: 3.0%
Violent crimes in 2020: 9
Clearcreek Township is in Warren County, located just below Dayton, towards Cincinnati. This suburb is favorable for families, with residents enjoying quality public school systems, beautiful neighborhoods, and consistently low crime rates.
With only 4.78 incidents per 1,000 residents in 2020, Clearcreek Township has the lowest reported crime in the state. Violent crime is particularly low in the community, with a rate of only 0.55 incidents per 1,000 residents. Historically, Clearcreek Township is known for its safety, finding its way onto numerous publications' top Ohio cities lists.
---
2.

Sagamore Hills, OH
Population: 10,917
Murder rate: 0.0
Median household income: $86,025
Poverty rate: 4.1%
Violent crimes in 2020: 8
Sagamore Hills barely beats the size limit to make this list, but the low crime rate makes it a no-brainer for anyone looking for a safe Ohio city. The township in Summit County outside Cleveland has a rate of only 5.4 incidents per 1,000 residents and a violent crime rate of just 0.73 incidents.
Since it began in 1981, the Sagamore Hills police department has enjoyed steady support from its community, helping it thrive in promoting a safe environment. The suburban setting offers a neighborly feel, where residents have plenty of space on their property and generally know everybody in town. Although it gets closer to a rural vibe, Sagamore Hills is only a 20-minute drive from Cleveland.
---
3.

Olmsted Township, OH
Population: 13,478
Murder rate: 0.0
Median household income: $80,403
Poverty rate: 4%
Violent crimes in 2020: 14
Olmsted Township, another Cleveland suburb, is in Cuyahoga County. The sparse city is well-known for its excellent school system and fantastic family appeal. SafeWise, a community safety authority, even ranked Olmsted Township among the safest cities in the nation.
Crime reduction has always been a selling point for Olmsted Township compared to the rest of Ohio. Since 2011, crime has been on a steady downward trend that is expected to continue for the foreseeable future. In 2020, the crime rate was a mere 5.79 incidents per 1,000 residents, of which only 1.04 were violent offenses.
---
4.

Broadview Heights, OH
Population: 19,059
Murder rate: 0.0
Median household income: $89,224
Poverty rate: 1.6%
Violent crimes in 2020: 4
Another Cuyahoga city, Broadview Heights is one of the larger Cleveland suburbs. The city's school system, which it shares with neighboring Brecksville, is one of the best in Ohio and beyond. The Brecksville-Broadview Heights High School has received recognition as one of the top programs in the nation from several publications in the past decade.
Broadview Heights is one of the safest cities in Ohio. Although it has a slightly higher overall crime rate than cities 1-3 on this list, crimes against people and property are increasingly rare.
In 2020, there were only four crimes against people and 29 against property, making for a combined 1.73 incidents per 1,000 people. If not for the 82 reported crimes, such as drug possession and gambling, Broadview Heights would be at the top of the list.
---
5.

Avon Lake, OH
Population: 24,724
Murder rate: 0.0
Median household income: $83,018
Poverty rate: 5.1%
Violent crimes in 2020: 52
Avon Lake sits west of Cleveland in Lorain County on the edge of Lake Erie. It's beautiful parks and ample waterways make it an ideal destination for hiking, mountain biking, fishing, and water sports.
There tend to be more incidents than many other areas, but the large population of this dense suburb nonetheless makes it safer than roughly 96% of Ohio cities. Although Avon Lake borders more dangerous areas going toward Elyria, there are few safety concerns in this well-to-do community. The crime rate is only 7.48 per 1,000 residents, and violent crime only makes up 2.1 incidents.
---
6.

Seven Hills, OH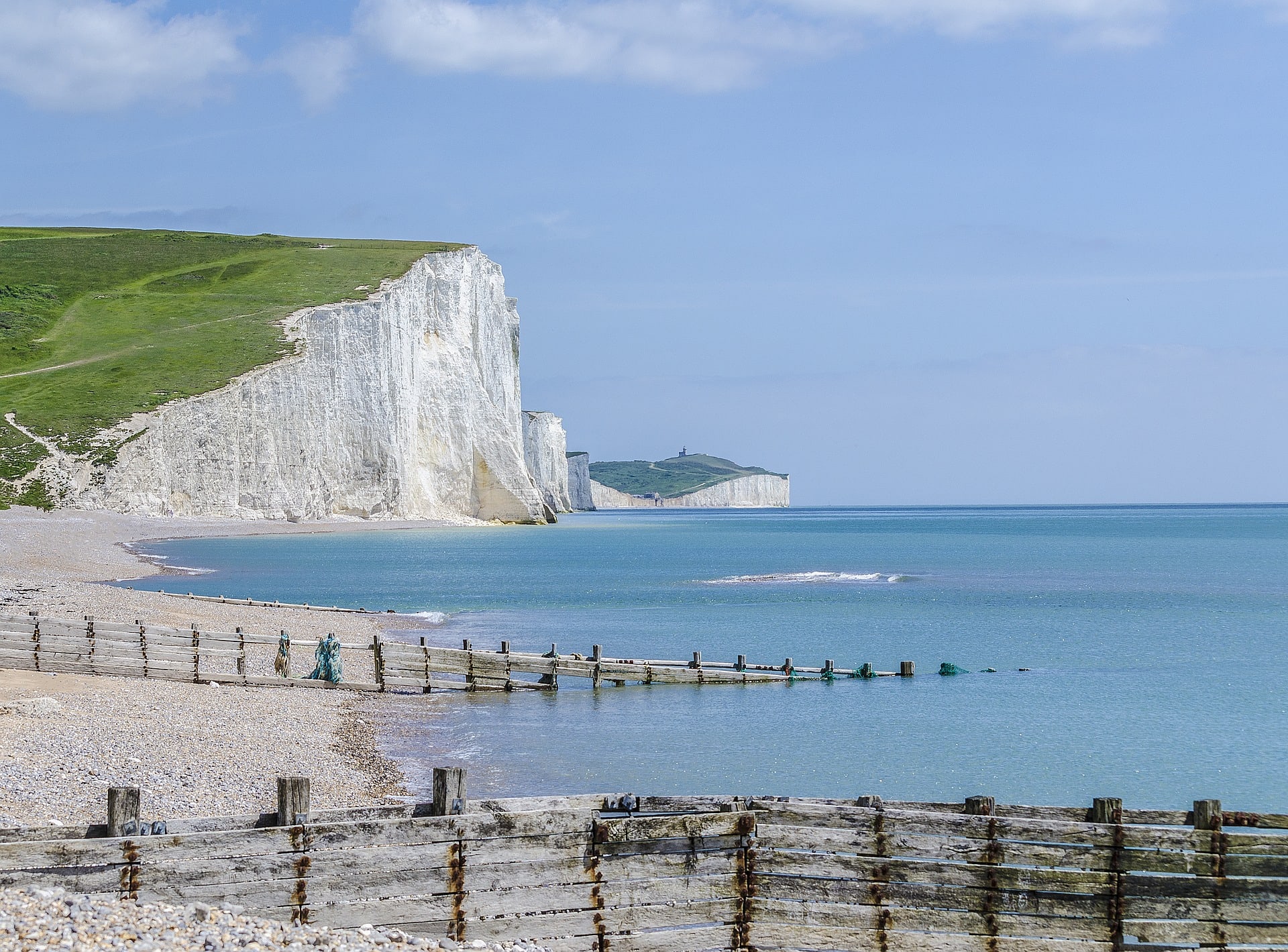 Population: 11,561
Murder rate: 0.0
Median household income: $82,255
Poverty rate: 5.8%
Violent crimes in 2020: 20
Seven Hills lies south of Cleveland in Cuyahoga County. The high homeownership rate and quality public school district make the community one of the better places for families in Ohio.
This smaller suburban city maintains an excellent track record in terms of crime. There were only 7.87 incidents reported per 1,000 residents in 2020, with crimes against people at a respectable rate of 1.73 occurrences.
These statistics follow downward trends that have been ongoing for the past decade. Crime, in general, is much lower than it was in 2000.
Although violent crime rates have generally stayed consistent for the last 10 years, the property crime rate has gone down since 2011. Government heads point to community programs that promote police and resident interaction as being vital to keeping crime rates down.
---
7.

Brecksville, OH
Population: 13,591
Murder rate: 0.0
Median household income: $108,606
Poverty rate: 4.5%
Violent crimes in 2020: 15
Brecksville is a wealthy community outside of Cleveland in Cuyahoga County. It's a spread-out suburb, giving families and retirees plenty of space. There's little in the way of nightlife, but residents have tons of beautiful scenery to explore among its various parks.
High income and home values, along with a highly rated public school system, help make Brecksville one of the more desirable locations in Ohio. The crime rate of 8.75 incidents per 1,000 residents is primarily bolstered by a property crime rate of 6.99 occurrences per 1,000 people. Members of this quaint community take pride in maintaining their town and keeping it family oriented.
---
8.

American Township, OH
Population: 12,017
Murder rate: 0.0
Median household income: $54,204
Poverty rate: 11.2%
Violent crimes in 2020: 18
Far from Cleveland, American Township is a city roughly 100 miles north of Dayton. Although it's not densely populated, the Allen County township is home to numerous retailers and restaurants.
Home values and income in American Township are closer to the Ohio state average than many other cities on this list. The median home value of $133,100 is well below the national average, as is the $54,204 median household income.
Despite the relatively high poverty rate, the city generally gets positive scores for school systems and family life, along with one of the lowest crime rates in the state. There were only 9.65 crimes reported for every 1,000 residents in 2020 and only 1.5 violent offenses per 1,000.
Related Read: 11 Best Vegetables to Grow in Ohio (With Pictures)
---
9.

Rocky River, OH
Population: 19,951
Murder rate: 0.0
Median household income: $74,950
Poverty rate: 4.8%
Violent crimes in 2020: 51
Rocky River is another Cleveland suburb in Cuyahoga County located directly east of Avon Lake. Residents have access to various lakefront activities, and the urban bustle provides an array of shops, restaurants, and parks to try out.
The crime rate in Rocky River was 9.67 incidents per 1,000 people in 2020. Of those, 2.55 crimes were crimes committed against people.
These numbers are part of an uptick in crime seen in Rocky River since 2018. The community had been on a downward trend of both violent and property crime for several years, but those numbers increased in 2020. There were 48 more reported violent crimes and 32 more property crimes reported in 2020 than in 2018.
---
10.

Hudson, OH
Population: 22,234
Murder rate: 0.0
Average Household income: $134,963
Poverty rate: 2.1%
Violent crimes in 2020: 38
The suburb of Hudson is in Summit County, right next door to Cuyahoga Valley National Park. Hudson is a business hub and economic innovator among Ohio cities. It offers an exceptional school system, an array of downtown shops and restaurants, and several parks and country clubs.
Hudson has a relatively high median income level and low poverty rate compared to other Ohio cities, which could partially explain its low crime rate of 12.10 incidents per 1,000 residents. Violent offenses only accounted for 1.71 incidents.

Honorable Mention: Madeira and Poland Township
Falling just outside the top 10 list for different reasons are the cities of Madeira and Poland Township.
Madeira has an impressive crime rate of 9.35 offenses per 1,000 people, but it just misses the population qualifier with 9,303 residents. Poland Township meets the population requirements with 11,772, making it a close number 11 on our list with a crime rate of 12.40 incidents per 1,000 people.
How to Stay Safe in Ohio
Crime rates in Ohio have been going down since 2001. While violent crime saw a modest decrease of about 50 incidents per 100,000 from 2001 to 2011, it has been relatively stable at a rate of 3 per 1,000 residents for the last decade.
By contrast, property crime rates have been declining every year since 2001. Over the 19 years since then, property crime fell from 3,658 offenses per 100,000 people to just 1,958 offenses.
Despite the overall drop in crime, it's crucial to stay vigilant and secure, even in Ohio's safest cities.
Here are some tips on protecting yourself and your property:
Install deadbolts on outside doors
Lock up valuables
Set up security system measures such as cameras and motion-activated outdoor lights
Keep windows always locked
Lock your doors whenever you leave your house unoccupied
Stay aware of your surroundings and report suspicious activity immediately
Avoid showing off cash or valuables while in public
Stick to well-lit areas and avoid walking alone when possible
In general, being aware of the potential for harm will help you avoid many common crimes in Ohio. It only takes a few seconds to become the victim of a crime, so it is critical to always keep your guard up.
Conclusion
Major cities may give Ohio a bad rap, but several of the nation's safest towns are dotted across the state. Unlike their urban neighbors, many Cleveland suburbs offer some of the best crime rates and quality of life to be found in the country. With our guide on the safest communities in Ohio, you'll be sure to find a family-friendly neighborhood that will deliver valuable peace of mind for you and your loved ones.
---
Featured Image Credit: Pixabay