Solar Pool Heaters: How Do They Work? Are They Effective?
Do you often find yourself wanting to go for a nice and refreshing swim, but the moment your feet touch the pool, the freezing water stops you from diving all the way in? If so, you're not the only one. One of the best and most ecological solutions to this problem is to get a solar pool heater.
As clean energy becomes more popular, more and more household products have begun to work in an electronically or sustainably friendly way and solar pool heaters are no exception. Since they're a relatively new technology, we'll explain how they work and help you determine if they are an effective and viable tool for your home.

What Is a Solar Pool Heater?
A solar pool heater works just like a regular pool heater, the main difference is that it's powered by solar energy.
As a result of these devices being solar-powered and sustainable, they have enjoyed a huge rise in popularity. They significantly reduce pool maintenance costs and also help reduce pollution on the environment. Pool heaters are a viable option in almost any environment, but they'll admittedly work more efficiently in warmer climates.
Because there are many varieties of solar pool heaters—your regional location, the weather, the cost, your roof, and even how you use your pool—it's important to take these into account when deciding whether this is the best type of heating system for your poo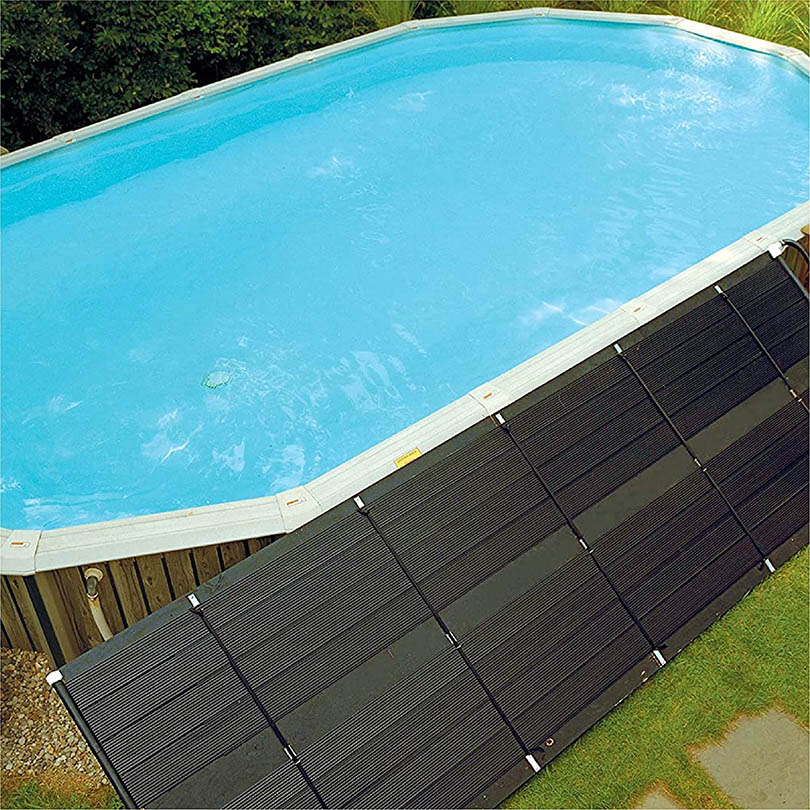 How Does a Solar Pool Heater Work?
Most solar pool heaters include the following parts:
Solar Collector: This is one of the main parts of the system, tasked with collecting and heating cold water. Normally, solar collectors are flat shaped and placed on the roof of the building the pool belongs to.
Filter: Before the water moves on to the collector, it must first be cleaned with the help of a filter, which collects all of the debris/dirt.
Pump: The pump provides the energy for the water to circulate through the entire system.
Flow Control Valve: As its name suggests, this part has the task of controlling how much water goes through, making sure the collector does not overflow. It can work both automatically and manually.
Sensors: To send the signals needed for the system to work properly, sensors are put in place to detect everything.
The process begins when water is pumped into the solar collector. While flowing into the collector, all of the water goes through the filter, leaving behind all debris and dirt. The solar collector will take advantage of all the sun's heat and warm the water while it slowly flows through. When the water is warm enough, it will flow back to the pool.
During the warm summer months, the water heater can work the exact opposite way and keep the pool´s water cool by doing the process at night, rather than during the day.
Glazed vs. Unglazed Collectors
If you´re planning to use your collectors in cold temperatures, glazing them will allow them to work more efficiently. This process helps protect your device from the cold and traps the heat. The only disadvantage is that glazed collectors come at a bit of a higher cost due to some of the materials required, like copper and aluminum. This system can also be used to heat domestic water during the entire year.
Unglazed collectors are made out of a mix of rubber and plastic, they work perfectly in warm temperatures, but unlike glazed collectors, they don't include a glass coating. They do, however, include a UV light inhibitor to expand their useful life.
Regardless of which type of collector you have, they both need some kind of freeze protection.
Efficiency 
A solar collector´s efficiency is measured in BTU (British Thermal Unit) per square foot. The average output per collector is around 900-1,000 BTU per square foot, but the average can vary. The higher the number, the greater the efficiency.
The average price for a solar collector is anywhere between $2,000 -$4,000 and can last up to 20 years, rarely requiring maintenance. This could prove to be a wise investment, as you could potentially recover your investment as quickly as one year after buying it, depending on how much you use it and what your electricity bills were like previously.
The average difference of temperature between a heated and an unheated pool in summer is around 8-12°F and in winter the difference is even bigger, even more so with glazed panels.  It's important to note that heating a pool normally takes around one week, so planning ahead is required.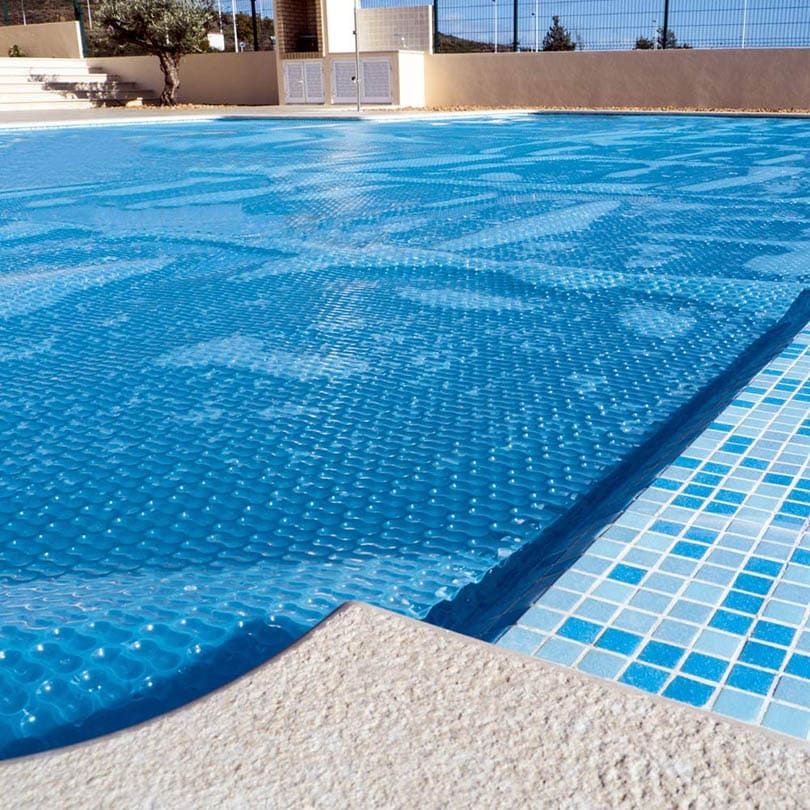 Pros and Cons
Though solar pool heaters offer some excellent benefits, they might not be perfect for everyone.
Pros
A cheap solution to pool heating
Environmentally sustainable
Lasts up to 20 years
Requires very little maintenance
Cons
Requires about 7 days to heat a pool
It is not a space-friendly solution
Heavily relies upon the sun
Heating can be lost quickly

Conclusion
Although they are quite new, solar pool heaters are already one of the best products for pool heating in the market. The amount of energy and money they can save while heating your pool is pretty remarkable, as long as you have the forethought to get it working one week before your next dip! If you want your pool to be warmer without polluting, a solar pool heater is a perfect option for you.
---
Featured Image Credit: Vinicius Bacarin, Shutterstock