6 Tips on How to Clean a Wood Fence (With Pictures)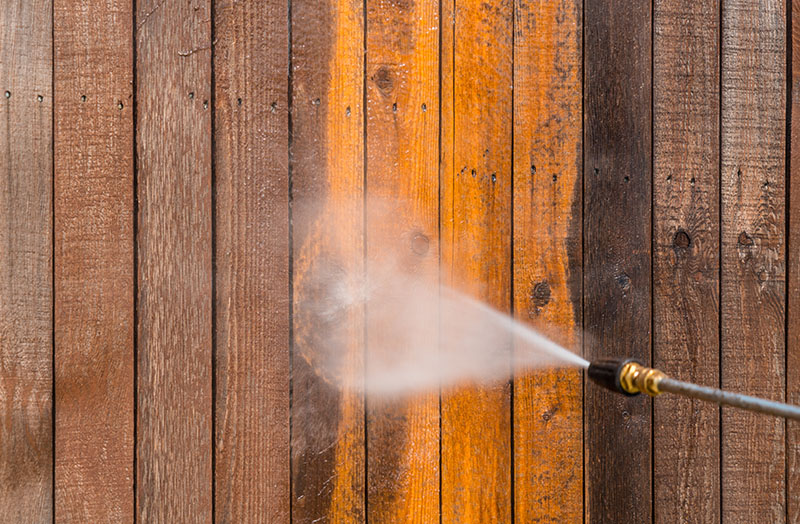 Nothing says the "American Dream" like a white picket fence. No matter what color your fence is, we're sure you've run into issues cleaning it. Over time, it can get caked up with mud, dirt, algae, weeds, and tons of other grime. What exactly are the best methods to clean a wooden fence?
Luckily, we've scoured the web and come up with the best tips you can utilize to make your wooden fence look brand new.

The 6 Tips on How to Clean a Wood Fence
1.

Inspect the Fence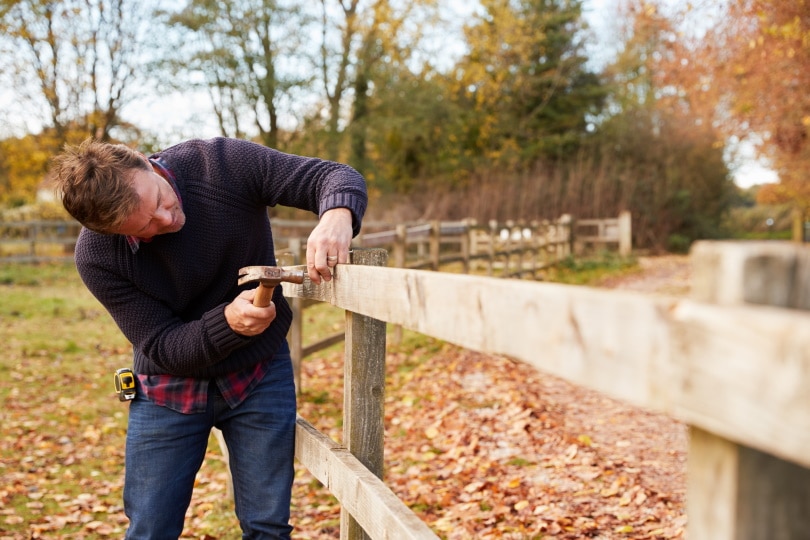 Before you clean your fence, you have to conduct a detailed visual inspection of it. You need to check for any serious structural damage because power washing flaws or damage could cause serious issues. You want to check for mildew, rot, splintering, cracking, and other signs of damage. We'd suggest you reconsider washing your fence until after you fix any serious problems. It'd be a waste of time to wash your fence and then find out you have to replace some boards!
---
2.

Try a Pressure Washer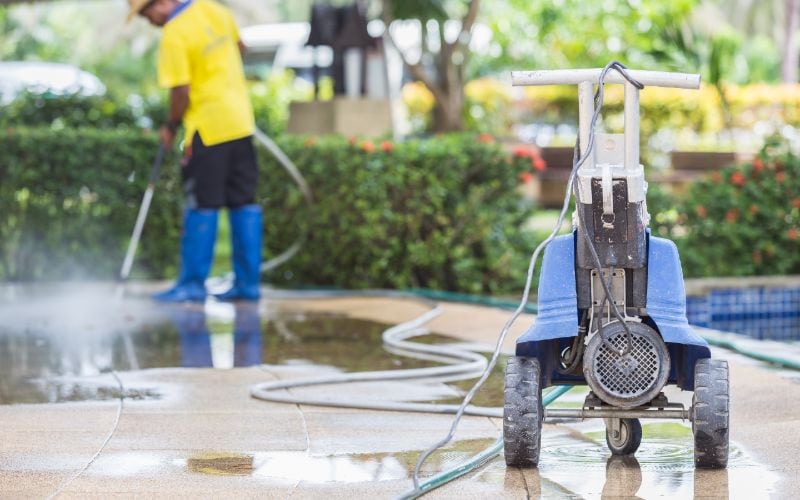 For heavy-duty grime, algae, and other build-up on your fence, a pressure washer should do the trick. For best results, use a power washer that has an onboard soap compartment. Using a wider nozzle, soak the fence in soapy water and allow it to soak for 10 to 15 minutes. This will loosen up baked-on mud as well as loosen other residue clinging to the wood. As long as your fence was properly painted, a pressure washer on a moderate setting shouldn't harm the paint.
---
3.

Identify & Fix the Source of Stains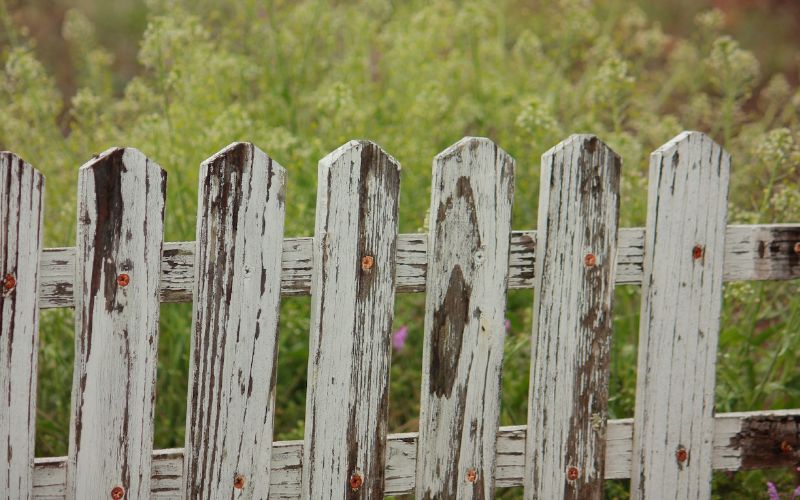 Wooden fences aren't easy to stain, but a handful of common scenarios can leave signature stains on their surfaces. Hard water from your sprinklers can leave a watery residue, shady areas tend to grow algae, and not to mention the myriad lawn clippings everywhere painting the bottom of the fence green. If you don't fix the source of the stain, it will come back after you clean it. Combine this method with any cleaning method.
---
4.

Scrub-a-Dub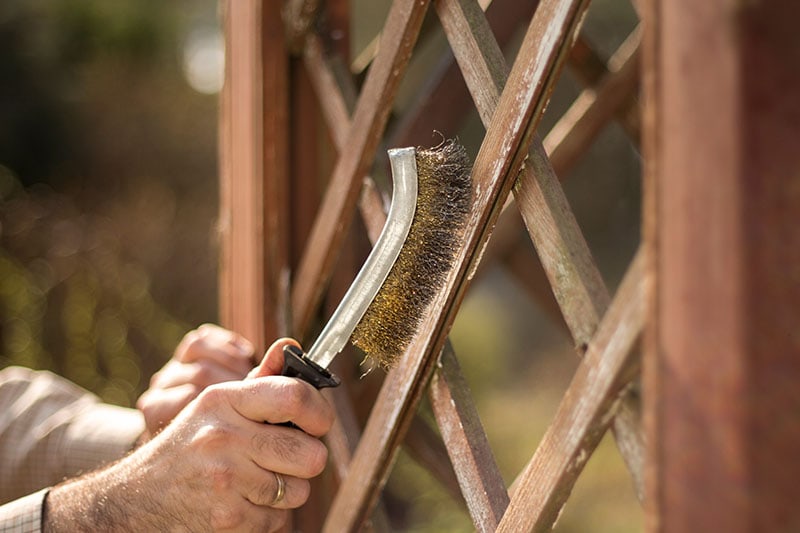 Wire and nylon brushes are cleaning staples in any household, and they work outside too. Simply soak your fence in water and spray some white vinegar diluted with water on it, then get to scrubbing! Heavy muck is easier to get off with a steel wire brush, but nylon brushes are fine for ordinary dirt, plus they don't risk scratching your paint job. Be careful with those heavy-duty cleaning brushes!
---
5.

Water Hose Wash
Whether you don't have a pressure washer, don't want to lug it out, or just have light grime, a water hose usually works to clean too. It won't get off heavy stains or mud, but it'll work fine to freshen up your fence. Give it a good rinse, then liberally spray it with an eco-friendly cleaner like SimpleGreen. Allow it to soak for a few minutes, and then use your thumb to partially cover the end of your garden hose—if you have a nozzle head, even better. Finally, rinse off all the soap.
For powerful stains, you can try to use oxygenated bleach cleaning products. Generously apply them to your fence as directed by the manufacturer's instructions, and rinse after a few minutes.
---
6.

Talk to Your Neighbors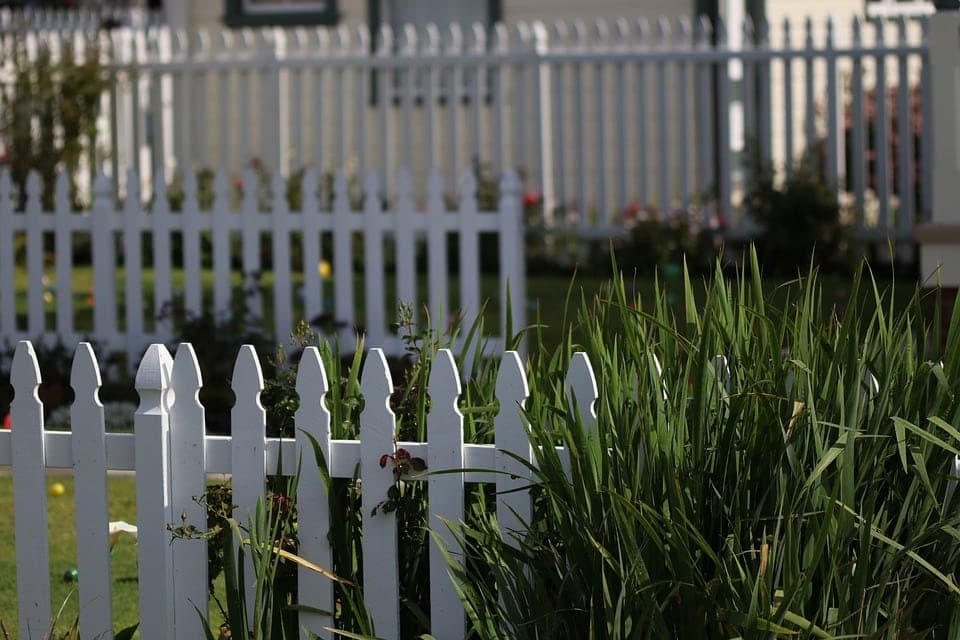 Assuming you have neighbors, you probably only have access to one side of your fence. You can go ahead and clean your side whenever you want, but you'll have to make arrangements with your neighbor(s) to access their property with your cleaning equipment. First, we'd conduct a visual inspection, so you don't have to haul your power washer to your neighbor's property for no reason. Find a time that works best for both of you so they can be present while you clean.

Conclusion
Cleaning your fence isn't always the most straightforward task, but patience and observation will pay off. Inspect your fence for damage before you wash it, then identify the sources of common stains. There's almost nothing a pressure washer can't get off!
---
Featured Image Credit: Roschetzky Photography, Shutterstock