8 Different Types of Car Seat Materials (With Pictures)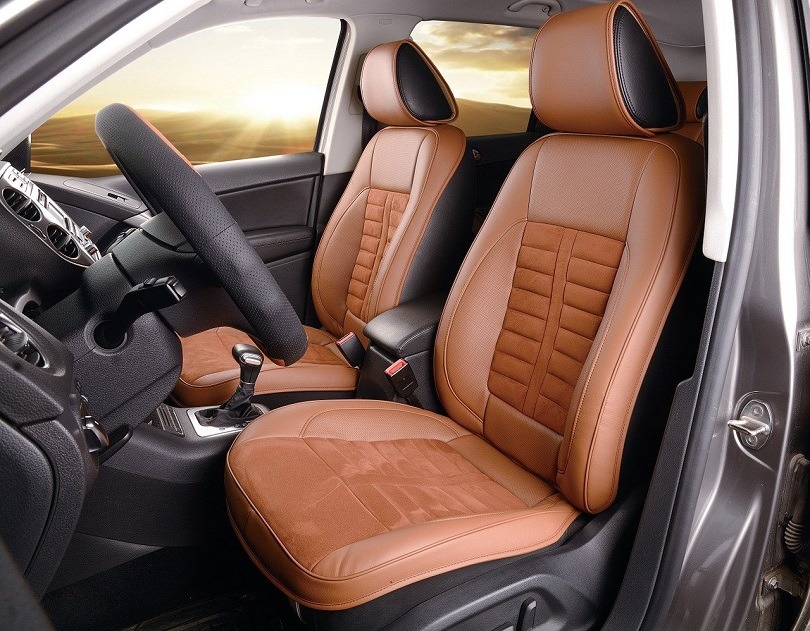 Have you ever sat in a car seat that felt so good you didn't want to get out? If you're considering buying a new vehicle, the type of car seat material your car will have is an important consideration. Car seat materials are essential when it comes to being protected while driving. It can be challenging to decide which one to buy because different materials are available.
When choosing a type of car seat material, we all have a budget in mind. Some people might not be concerned about the price and want the best for the children's safety. For some of us, the cost is everything. So, purchasing a car seat material can be tricky. But in this guide, we'll discuss the various car seat materials available. Let's jump right in!
The 8 Different Car Seat Materials
1.

Leatherette (Faux Leather)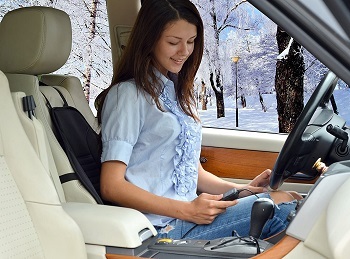 The word "leatherette" is a combination of the words "leather" and "vinyl." Leatherette is a synthetic material made to look and feel like leather. It can be used on car seats, furniture, and other products. Leatherette is the most common type of material used in seats. It's durable, easy to clean, and resistant to wear. It's not very breathable, however. So it can feel hot on warm days and cold on cool ones, but it's an excellent choice where durability is key.
The soft-textured surface of the leatherette makes it comfortable and luxurious. Leatherette seats are ideal for people with allergies or sensitive skin because they're free of chemical irritants or allergens. It's also great for people who love the look of leather but can't afford it. It is less expensive than leather and has better cushioning than vinyl.
Pros
It's durable
It's dust-resistant and easier to clean than genuine leather
Faux leather is waterproof
Cons
It's not breathable compared to genuine leather
It gets hot and can be punctured easily
---
2.

Alcantara (Ultrasuede)
Alcantara is a type of polyester fabric. It has a yarn made of 68% polyester and an exterior shell of 32% polyurethane. The resulting cloth is soft to the touch and has a plush seat easy on passengers' skin. Alcantara fabric comes in a wide range of colors. It includes beige, black, and red to match any car interior. Also, it comes in two styles: smooth or textured.
Smooth Alcantara fabric feels like suede against your skin. It doesn't harbor bacteria or dust mites as leather does. Textured Alcantara fabric is ideal for those who want a more rugged look. Alcantara is known for its durability and ease of maintenance. You can clean it easily using soap and water. You can even use a mild cleaning solution without damaging the fabric's original look. It can also be hand washed without shrinking or fading!
Pros
It stays clean longer than other car seat materials
It doesn't smell
It lasts long
It's ideal for luxury cars
Cons
It's somewhat costly
It dries slowly after cleaning
---
3.

  Nylon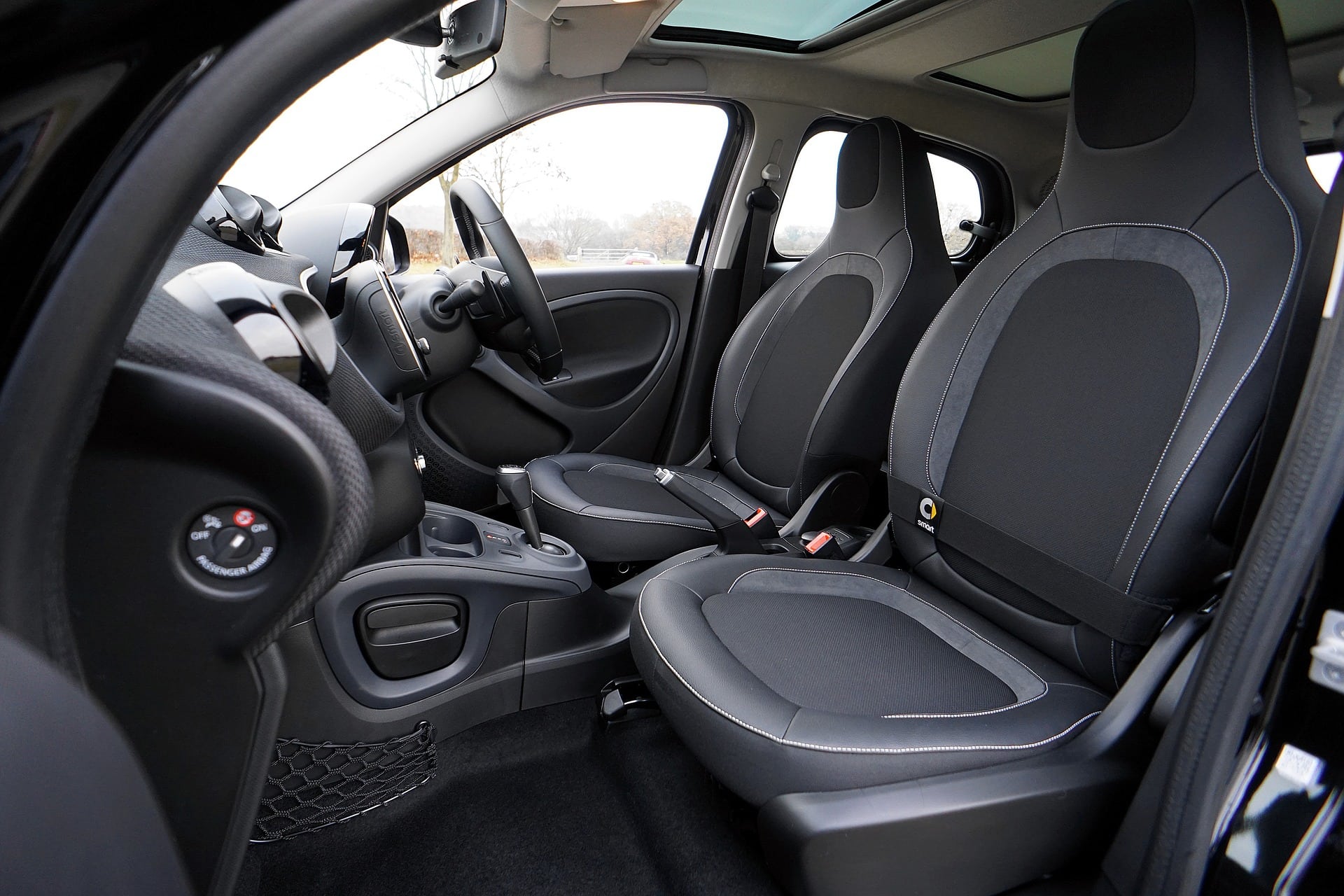 Nylon is used widely in car seats as it is soft, comfortable, and easy to clean. It's also lighter than its counterparts and needs less energy to produce. It can absorb energy from impact, thus making it safer for passengers.
Besides, nylon is water-resistant, and you can clean it easily without using harsh chemicals and detergents. You can simply wipe it down with a mild soap and water solution. If you spill something on your car seat cover, wipe it off with a damp cloth. It will get the job done fast.
Pros
Nylon car seat materials are affordable
It doesn't hold moisture; it dries fast
It's more durable than other car seat fabrics
It's water-resistant
Cons
Nylon gets stained easily
It's less breathable
---
4.

PVC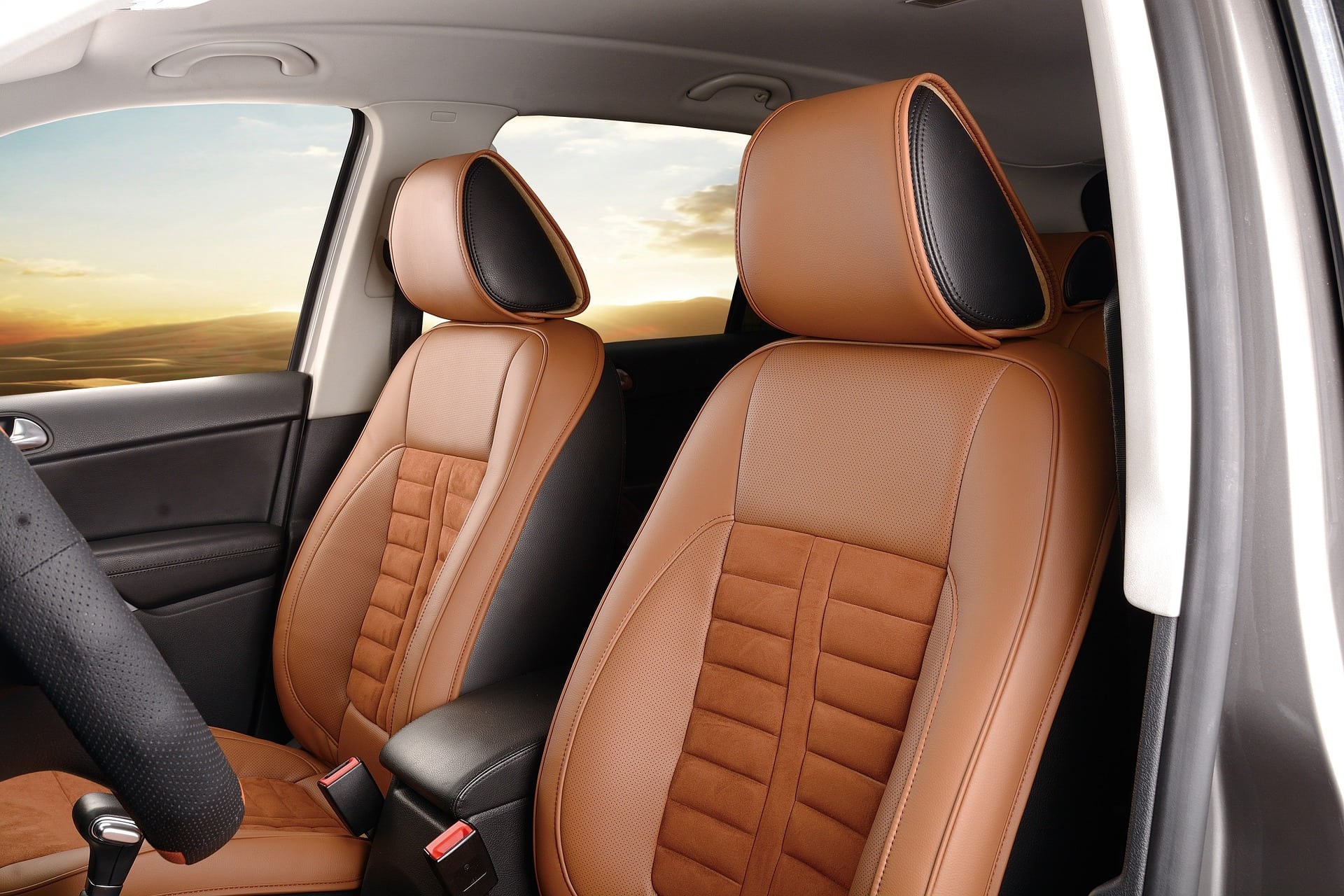 PVC (polyvinyl chloride) is a type of plastic used in many products. It's easy to clean and is a popular option for car seat covers. It is most commonly found in the seats of economy cars such as the Honda Civic or Toyota Corolla. It's cheaper than leather or cloth, but it hardens when temperatures drop. It's also not durable or stain resistant.
Pros
It's affordable
PVC is waterproof
It comes in a wide range of colors
Cons
It's not comfortable
It doesn't have the aesthetics and feel of contemporary car seats
---
5.

Leather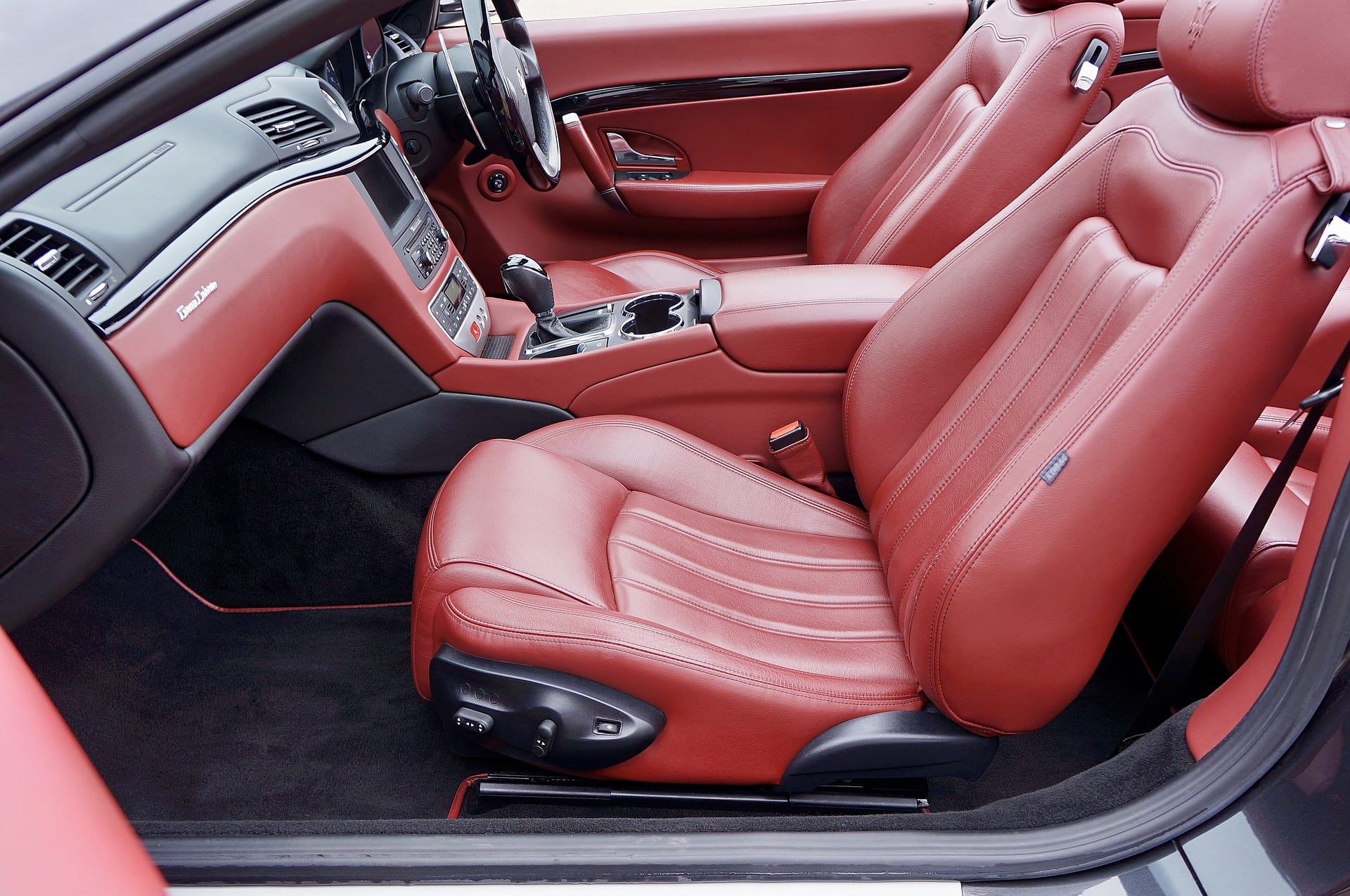 Leather is one of the most common materials used in car seats. It's versatile and can be used in various car seat types. It can easily fit into many car seat models because it's flexible. Also, it's durable and can withstand the wear and tear of everyday use.
Although it offers durability, style, and comfort, it's the most expensive option. Nevertheless, it is a more popular car seat material, especially for high-end models. But, some manufacturers are introducing it into lower-level vehicles to bring a bit of elegance and class.
Pros
It gives your car a luxurious feel
Leather car seats are visually appealing
Leather is durable
It's easy to maintain if you have the right cleaning products
Cons
Leather needs routine maintenance to last longer.
In case of wear and tear, repairing leather is challenging
---
6.

Polyester
Polyester is one of the most commonly used fabrics on the market. It's a synthetic fiber made from polymers that can be processed into various fabrics. Polyester fabrics can be woven or knitted into many textures and are available in a wide range of colors. Polyester is a popular car seat material because it's inexpensive and easy to clean. It's also more durable than many other fabrics.
It's also an excellent choice for families with young children as it can withstand a lot of wear and tear and is stain-resistant. Usually, polyesters are more breathable than waterproof. So, it's not the best choice if you live in an area that experiences lots of rainfall or snow.
Pros
Polyester is cheap
It's lightweight
It's an excellent alternative to leather
Polyester is waterproof
Cons
It absorbs odors
Polyester gets stained easily
---
7.

Acrylic Fur (Faux Fur)
Acrylic fur is a synthetic material made of polyacrylonitrile fibers. It's one of the most commonly used materials in fabricating artificial furs. It can be found in clothing, accessories, and car seats. This car seat material feels and looks like genuine sheepskin, but it is cheaper than sheepskin. Acrylic fur fabrics come in a wide range of colors. They include white, black, brown, and red, besides the standard colors used on natural furs, such as beige, grey, or brown.
Pros
It makes a car seat comfortable.
It keeps the resale value of your car high
It's durable
Cons
Acrylic fur is highly flammable
---
8.

Denim
Among the materials used in car seats, denim is a new trend. If you are one of those people who want a stylish and comfortable car seat, you may want to check out some of the denim products. The denim car seat material is excellent for people who have kids but do not want to worry about them ruining their car seats.
The material is easy to clean and thus can help you save money in the long run. You can wipe off any spills from the seats using a damp cloth. Denim looks chic, which adds value to your vehicle as well. You can find one that suits your taste and preferences without compromising functionality or quality.
Pros
It's waterproof
Denim is resistant to wear and tear
It's suitable for family cars
---
Which Is the Most Ideal Car Seat Material
Vinyl is the best material since it is easy to clean, durable, and will last a long time without fading or cracking. It is crucial to note that vinyl can get hot in the summer and cold in the winter. So, it can be uncomfortable during those seasons.
Most car seat manufacturers are, however, using leather material in their products. It's also easy to clean and comfortable. But for everyday usage, vinyl will be a better choice. Vinyl has good durability and is cheap to replace.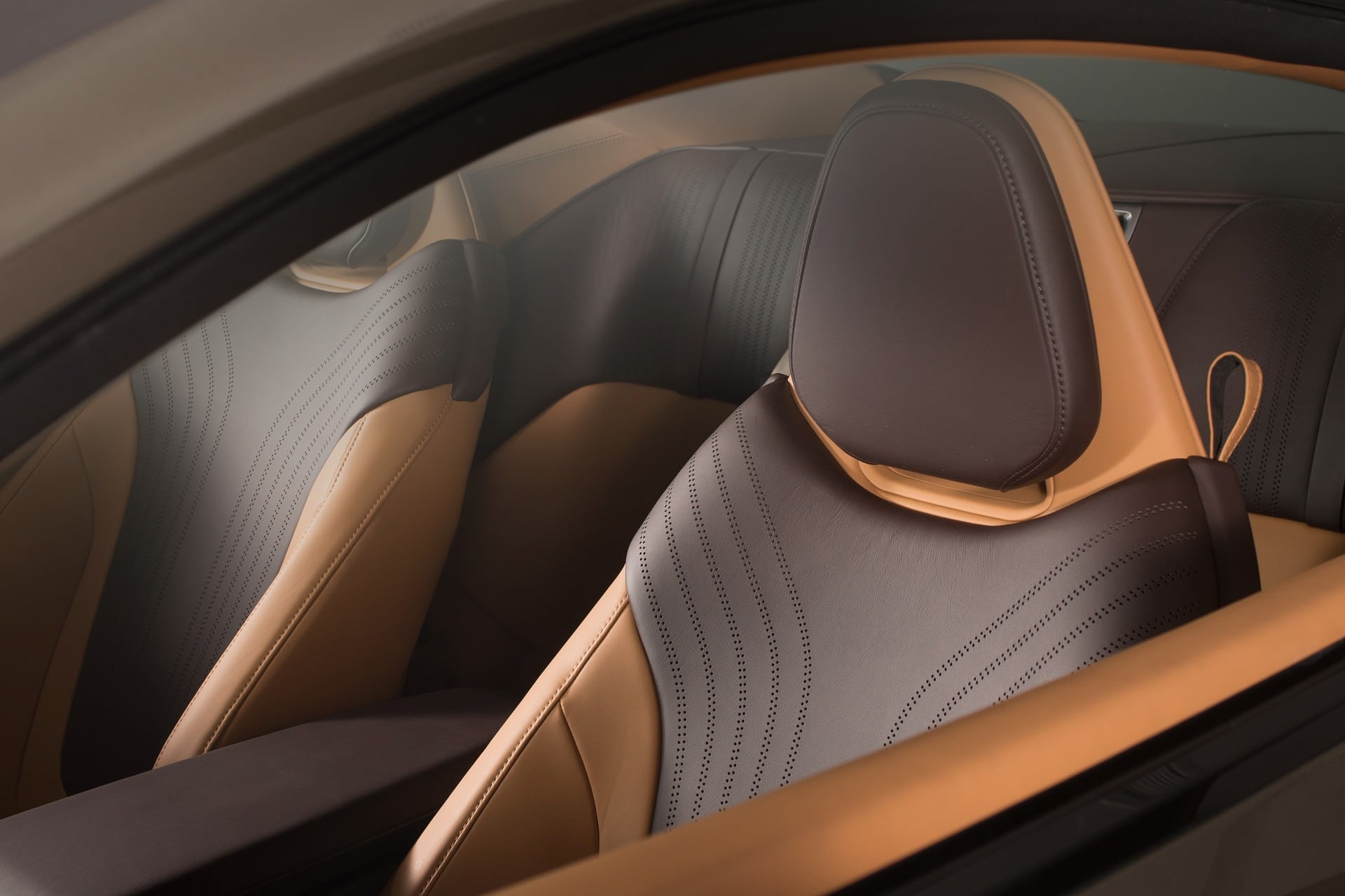 Does a Black Car Seat Material Make your Car Hotter?
Black is a great color. It hides dirt and stains and looks stylish. That is why most people choose it for their car interiors. A black car seat material can be an excellent choice for an automotive interior, and it can look amazing. But there is no denying that the material can make your car hotter in the summer.
How to Choose the Best Car Seat Material
Trying to figure out how to select the best car seat material can be confusing because many options are available. When looking at which car seat material to choose, consider the following factors:
Cost
The cost depends on the car seat material. Some materials cost more than others because of the sourcing and manufacturing process. Expensive car seats typically last longer and save you money in the long run.
Durability
The best car seats are made of strong materials that will hold up well with daily use. Leather seats can last for years if well cared for. On the other hand, cloth seats will get worn out easily.
Features
Maybe you've seen some fancy-looking car seat materials on the market. When choosing a car seat material, think about what features you need most and which ones will be more stylish. Also, check if the material is waterproof. A waterproof material won't allow moisture to penetrate the car seat. These are crucial factors when buying a car seat .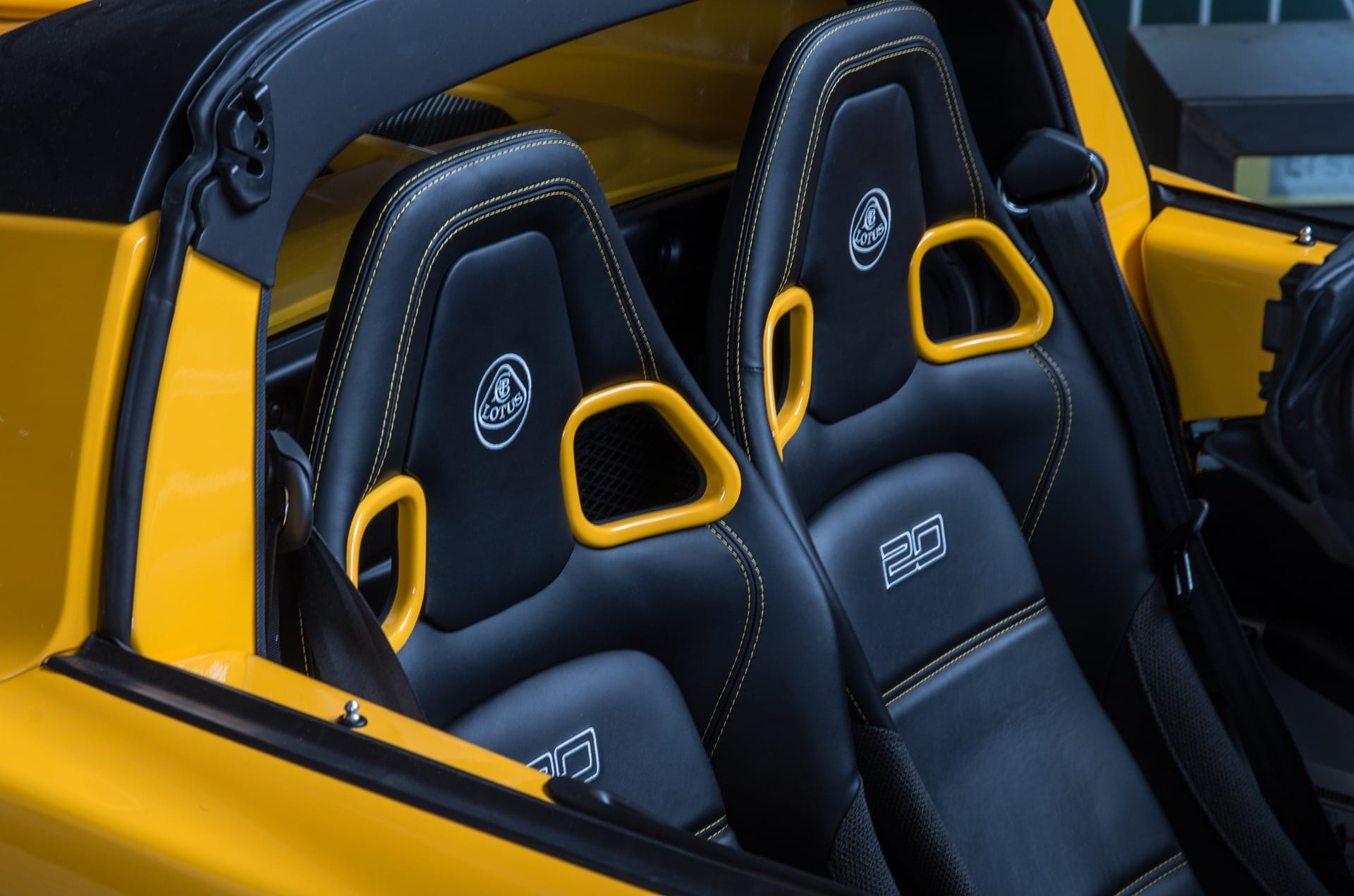 Cleaning
You can clean fabrics and leathers using a damp cloth or vacuum cleaner. However, many modern-day fabrics are treated to resist stains. Car seat materials such as leather need special care when cleaning and can become damaged by harsh cleaning agents.
Color
There are several colors to choose from for car seat materials. The most popular colors include black, gray, tan, and brown. When choosing the best car seat material, consider one that will blend with your vehicle's interior. Sometimes, the color that looks good in your home will not look good in your car. Do not be deceived.
Conclusion
The material is a crucial factor when finding the most comfortable car seat. Most experts say that any quality car material will provide maximum comfort and protection. If you doubt the type of material you might be comfortable in, test it at a local dealership when shopping for your next car seat or booster seat. That way, you'll see which one allows maximum comfort for your body type.
We hope that this information is helpful to you in your next purchase of a vehicle or your current vehicle makeover.
---
Featured Image Credit: Car seat by lqiuz, Pixabay