12 Types of Lawn Grass (With Pictures)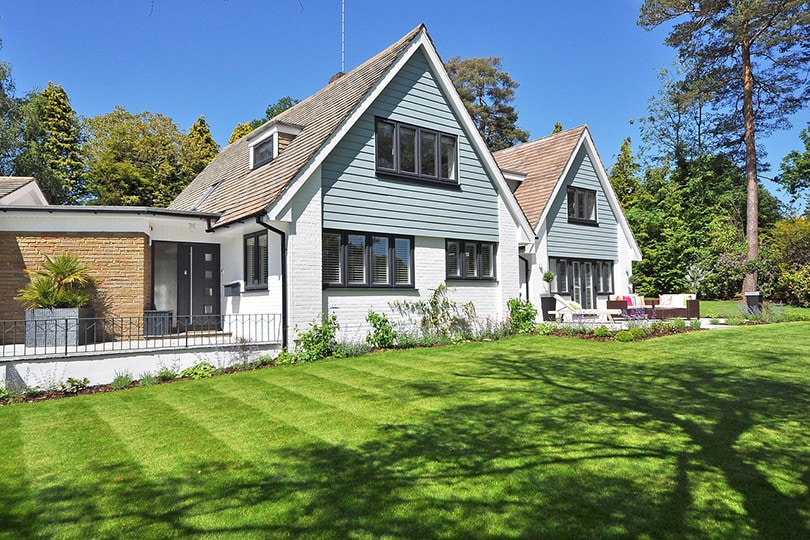 What kind of grass do you have on your lawn? This is not a question many people can answer off the top of their heads, but it is an important question to consider. People who have to re-sod their lawn or tend to have brown and dying grass often become frustrated when they can't keep their lawns alive. Knowing the different types of grasses and what they are best suited for is important in order to help maintain a healthy lawn.
Here are 12 of the most common types of lawn grass that are found all over the United States.

The 12 Types of Lawn Grass
1.

Kentucky Bluegrass
| | |
| --- | --- |
| Season: | Cool |
| Texture: | Soft |
| Drought Tolerance: | Medium |
Kentucky bluegrass is one of the most popular types of lawn grass in the United States. It is prevalent in all northern states, and there is a good chance you have bluegrass on your lawn. That is because bluegrass is a prolific spreader. It will spread to areas where there is no grass or weak grass and quickly fill in gaps and thin spots. Bluegrass has a soft texture, likes cooler weather, and can hold up to a decent amount of foot traffic. All these reasons make bluegrass extremely popular for home lawns.
---
2.

Bermuda Grass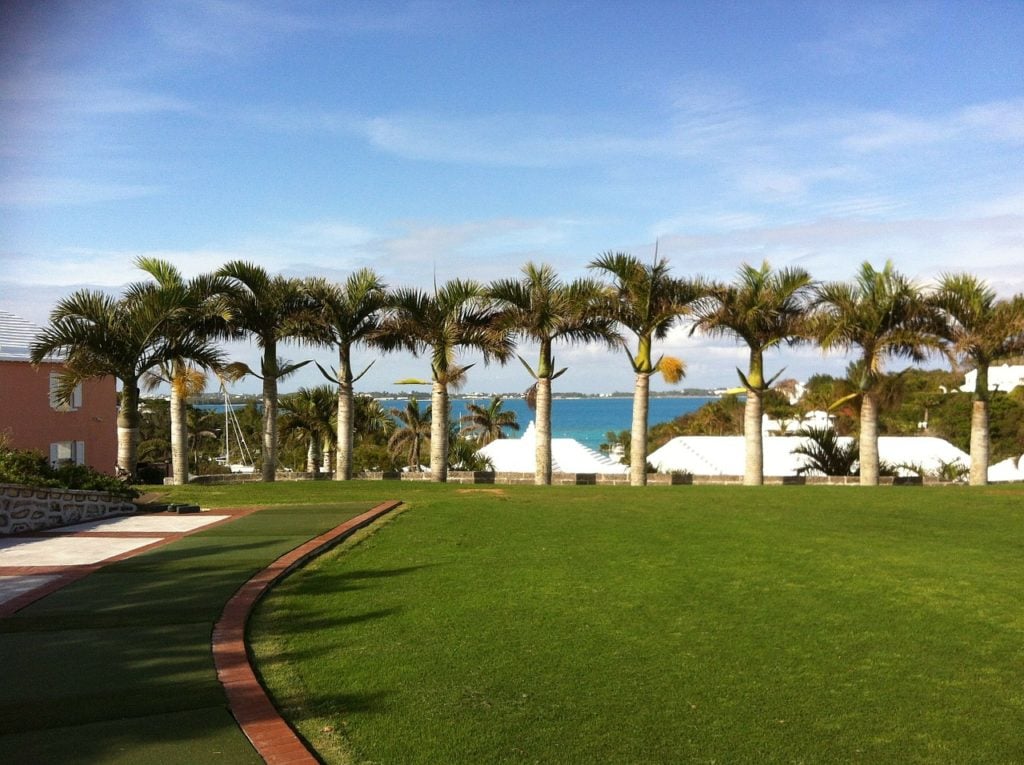 | | |
| --- | --- |
| Season: | Warm |
| Texture: | Coarse |
| Drought Tolerance: | High |
Bermuda grass is one of the most prolific grasses in the southern half of the United States. Bermuda grass is extremely hardy, drought-resistant, and can hold up to constant traffic. It is extremely popular in hot climates because of its deep roots. However, Bermuda grass is rough, and it can easily spread to areas you do not want it to. Many gardens get invaded by Bermuda grass which can be a headache for people trying to keep clean gardens and a healthy lawn.
---
3.

Centipede Grass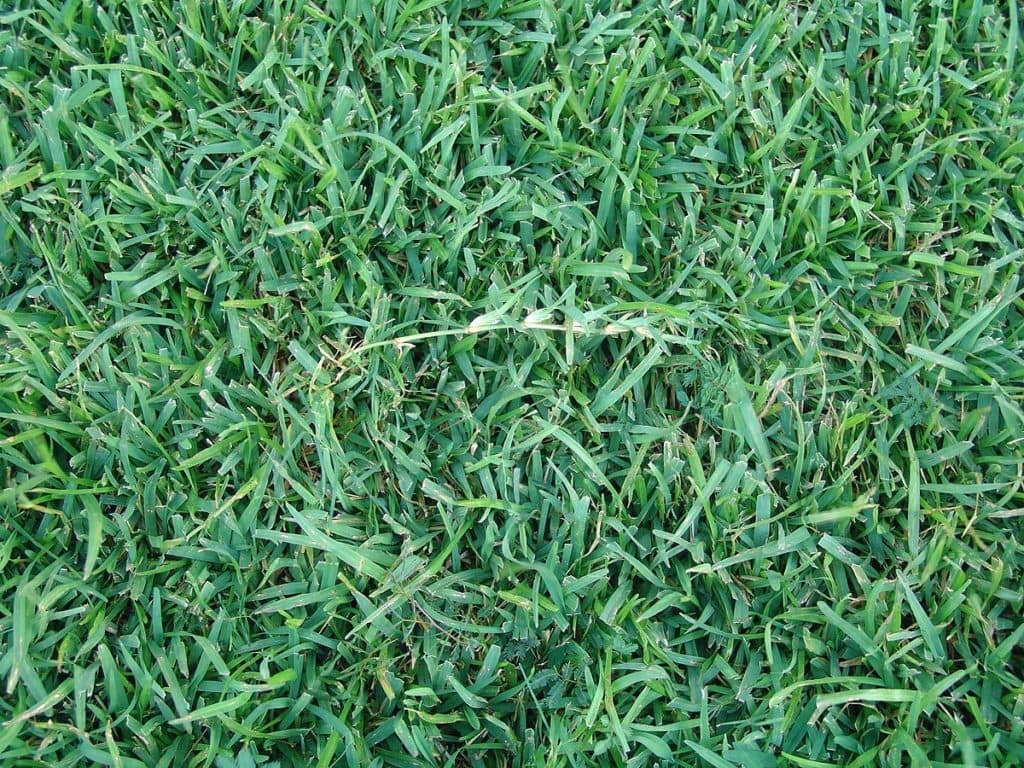 | | |
| --- | --- |
| Season: | Warm |
| Texture: | Medium |
| Drought Tolerance: | High |
Centipede grass is a popular grass in the southern United States, especially in Florida. Centipede grass is a low grass that grows very slowly. That means it does not have to be mowed very often. Homeowners like the dense mat-like quality that this grass produces. It is also highly drought-resistant, making it one of the lowest maintenance lawn grasses available. The problem with centipede grass is that it does not like people walking on it, and it struggles in salty environments.
---
4.

Perennial Ryegrass
| | |
| --- | --- |
| Season: | Cool |
| Texture: | Fine |
| Drought Tolerance: | Low |
Perennial ryegrass is a cool-season grass that likes to grow in the winter. It is a bunching grass, meaning it does not spread on its own, which is a plus for some homeowners. In some areas, ryegrass is planted over the top of other grass that dies off in the winter. Ryegrass will actually grow through and keep a lawn green during the coldest months and will come back the following year. Another positive of ryegrass is that it is very resistant to foot traffic, so you don't have to worry about crushing it in high traffic areas.
---
5.

Tall Fescue
| | |
| --- | --- |
| Season: | Transition |
| Texture: | Medium |
| Drought Tolerance: | High |
Tall fescue is a popular grass because it exists as a transitional grass. It can thrive in both cool climates and hot climates. This versatility makes it very popular in areas that get cold winters and scorching summers. Tall fescue has very deep roots, won't spread, and is extremely drought tolerant. It also possesses a pleasing dark green color and a medium texture. Tall fescue is known for its ability to survive extreme weather events and will come back after deep freezes and blazing heat waves.
---
6.

Zoysia Grass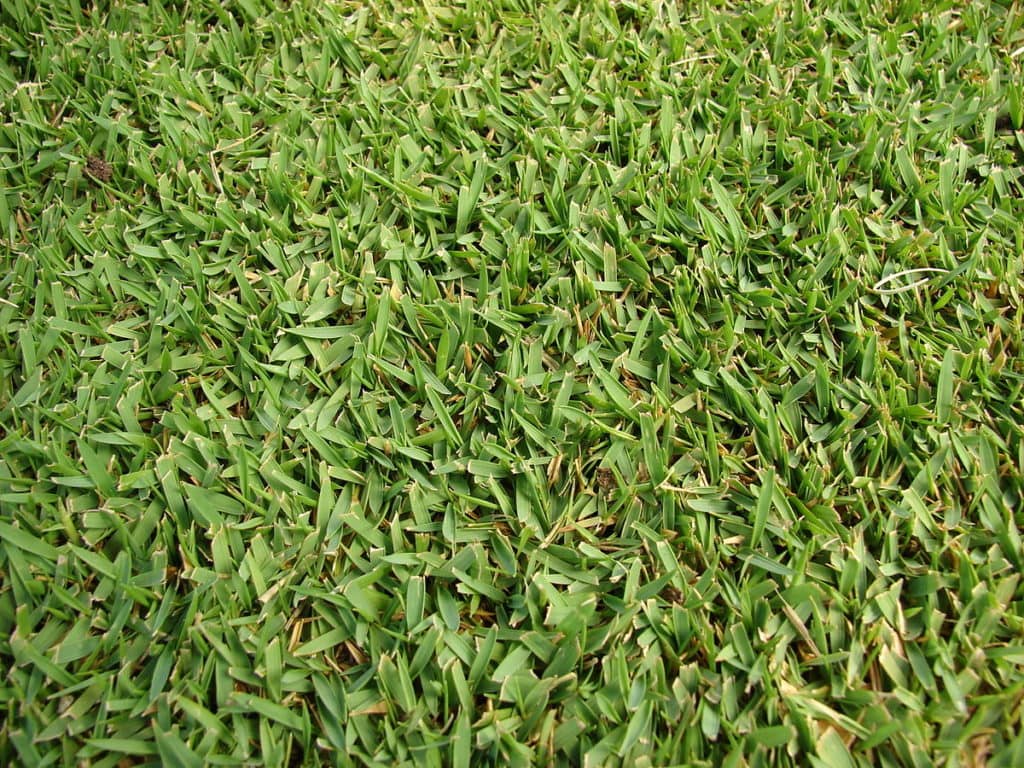 | | |
| --- | --- |
| Season: | Warm |
| Texture: | Pokey |
| Drought Tolerance: | High |
Zoysia grass is a pokey and coarse grass. Many people are not looking for their lawns to poke, but the grass is extremely hardy and low maintenance. This grass does not require daily watering and does not need to be mowed very often. This grass is prevalent in the upper south and the Carolinas as it does well in high heat and cool winters. The hardy nature of bentgrass makes it an ideal grass for high-traffic areas where constant maintenance is not feasible. Just don't go and roll around in it.
---
7.

Fine Fescue
| | |
| --- | --- |
| Season: | Cool |
| Texture: | Soft |
| Drought Tolerance: | Medium |
Fine fescue is a variety of fescue grass. It is recognizable for its long thin blades that are very soft. Fine fescue prefers cool weather and struggles in areas that receive large amounts of high heat. Many people plant fine fescue alongside other grasses as it makes for good ornamental grass to coincide with more traditional grasses. As long as you keep the fine fescue from getting too hot it is a low maintenance grass that does well in northern climates.
---
8.

Floratam
| | |
| --- | --- |
| Season: | Warm |
| Texture: | Coarse |
| Drought Tolerance: | Medium |
Floratam is a variety of St. Augustine grass that thrives in a particular climate. Floratam requires high heat and humidity to thrive. It is often found in warm coastal areas around the Gulf of Mexico. Floratam is great for these environments because it is very hardy and requires little maintenance. It is also good because it will grow well in areas with salty air. Many other types of grass do not do well in highly salty environments. If you live in a coastal area where other grasses struggle, floratam is a great option to fill in your lawn with.
---
9.

Dichondra
| | |
| --- | --- |
| Season: | Warm |
| Texture: | Soft |
| Drought Tolerance: | High |
Dichondra is an interesting species of grass because instead of traditional blades, this grass grows with tiny leaves. It is very popular in the southwestern part of the United States because it offers green ground cover in places where other grasses will not grow. Dichondra is very drought tolerant, but it does require a large amount of watering and fertilizer to keep it full. It can be mowed like regular grass and provides a bright green color in areas that are often arid and brown.
---
10.

Bentgrass
| | |
| --- | --- |
| Season: | Cool |
| Texture: | Soft |
| Drought Tolerance: | Low |
Bentgrass is the prototypical soft grass. It has a deep emerald-green color and feels amazing on your bare feet. It is lush and soft and grows very thick when it is happy. While bentgrass can be the ideal soft grass, it requires a ton of maintenance. Bentgrass dies very quickly if it is not happy. Bentgrass requires constant mowing, watering, and fertilizing to keep it happy. It has a very low drought tolerance. If you are willing to put in the effort, healthy bentgrass can be positively heavenly.
---
11.

Bahiagrass
| | |
| --- | --- |
| Season: | Warm |
| Texture: | Coarse |
| Drought Tolerance: | High |
Bahiagrass is the perfect grass for large lots or acreage. It requires very little maintenance and grows in poor and sandy soil that other grasses are averse to. Bahiagrass does not die during periods of drought but simply goes dormant instead. Bahiagrass is actually susceptible to being overwatered so letting it get watered by natural rain is often the best bet. Bahiagrass is not the most attractive type of grass, and it is very coarse, which is why it is not as popular as some other types of grasses.
---
12.

St. Augustine Grass
| | |
| --- | --- |
| Season: | Warm |
| Texture: | Coarse |
| Drought Tolerance: | High |
St. Augustine grass is one of the most prominent types of grass in the southern United States. It thrives in Florida, where it derives its name from. St. Augustine grass is very low maintenance and grows extremely easily in hot climates. It also does not require a lot of water to thrive. St. Augustine grass grows very quickly, especially in the summer, and the tough, rough blades are a chore to mow. Due to its high growth rate, it has to be mowed often. If mowing is not your thing, you might want to consider a slower-growing grass, like centipede grass.

Find a Grass Type That Is Best For Your Area
Grass can be finicky to upkeep. Many types of grass have areas where they will thrive and areas where they will do poorly. Finding a grass that is native or conducive to your local area is imperative to help choose a grass that will stay green longer with less upkeep. Before planting any new grass, check the sunlight, water, and temperature requirements as well as the zone where the grass grows best. There are three zones for grass in the United States. The zones are cool, transitional, and warm.
Warm vs Cool-Season Grass
Warm-season grass and cool-season grass describe when the grass likes to grow the most. Warm-season grasses do most of their growing and germinating in the warm months. That is why these types of grasses do well in warm climates where the weather remains hot for longer. Warm-season grass will not grow well in cooler climates because the amount of growing time is vastly reduced compared to southern climates.
Cool-season grass does most of its growth in the cool seasons. These grasses do not do well in hot temperatures and will not thrive when the thermometer climbs. Planting grasses in the right zone will ensure that you will get a healthy lawn without annoying upkeep.
You can find these maps online or consult your local extension office for more information about what grasses grow best where.
Pay Attention To Your Lawn's Maintenance Requirements
Not all grass is equal in terms of maintenance. You might choose a grass that grows well in your area and is very soft and pleasant to look at, but it might come with burdensome upkeep requirements. Some grass needs to be watered every single day. Some grass cannot be shaded. Other grass needs to be mowed weekly or sometimes even more frequently during the summer. If you are not prepared to do constant maintenance on your lawn, you need to make sure to choose grass with low upkeep requirements. High-maintenance grass that is not tended to properly will falter and sometimes die, leaving you with brown patches or a dead lawn.

Conclusion
Many people think of grass as just grass. But like everything else on earth, there are hundreds of different species of grass that are all vastly different from one another. Most people won't bend down to see the minute differences between different types of grass but knowing what kind of grass you have and what grows best around you is important. Nobody likes a dead or finicky lawn, and this information can help empower you to keep your lawn healthier than ever.
---
Featured Image Credit: midascode, Pixabay