Variable Speed vs. Single Speed Pool Pumps: What's The Difference?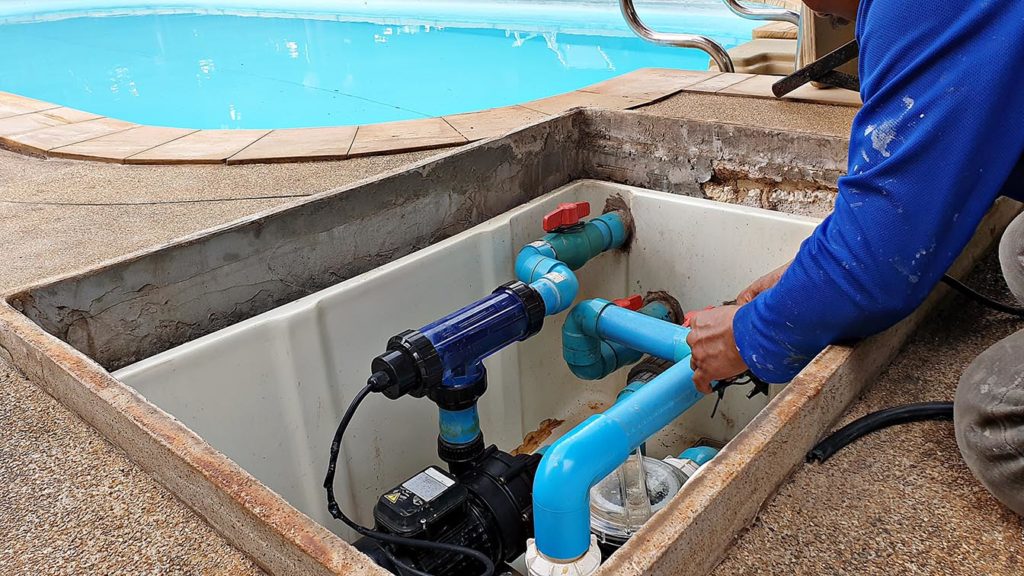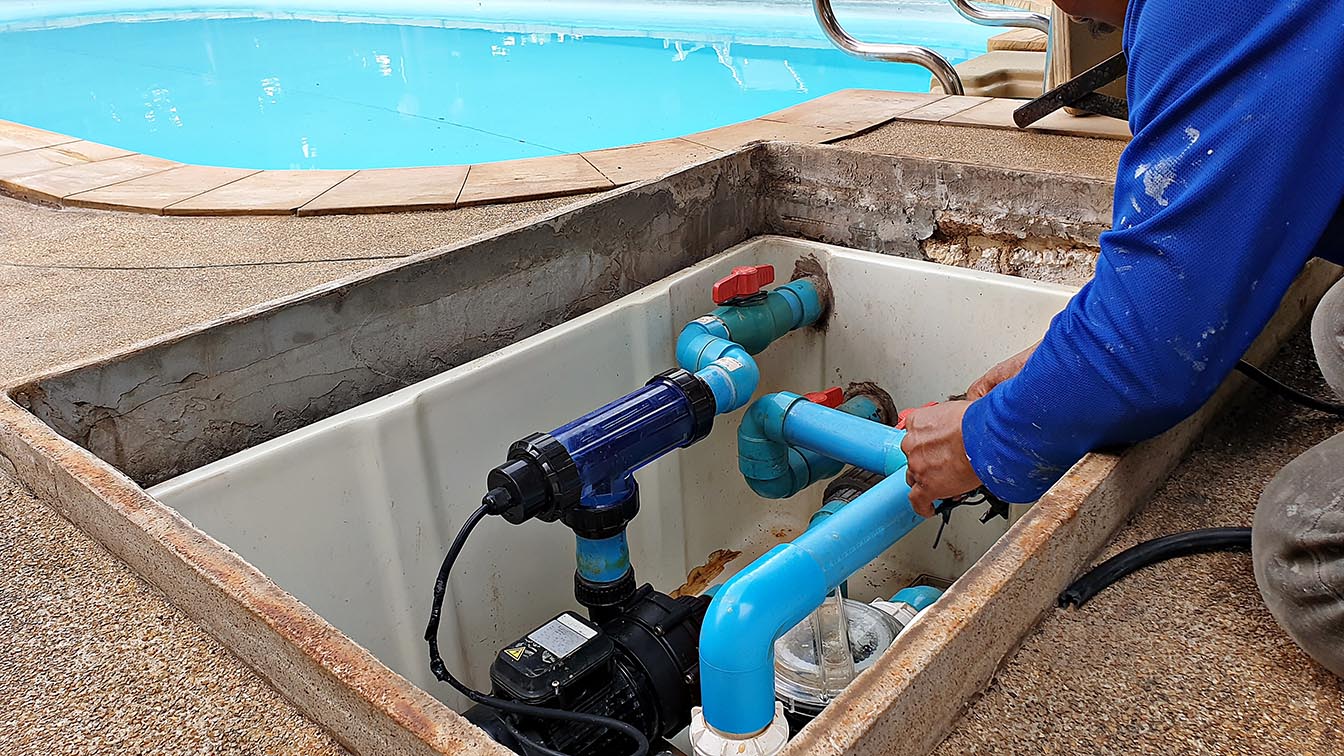 Putting in a new inground pool is exciting for homeowners. Time to break out the bathing suits and have some fun in the sun! But have you decided what type of pool pump to install?
Choosing the right pool pump can take a little more thought than you may expect. There are many different aspects that have to be figured out. You need to make sure it is big enough and strong enough to clean your entire pool within eight hours. Also, it's important to find one that is not going to cost an arm and a leg to operate.
Once you have figured out the flow rate, turnover rate, and horsepower you will need, there are still a few things to consider. Speed, for example, is an important decision you are going to have to make. Not to worry though, we have submerged into the world of variable speed versus single-speed pool pumps for you.
Keep reading below to find out the pros and cons of both systems. We will cover gallons per minute, hours of operation, cost per minute, and what it all means for you and your pool. Whether you have a brand new pool, or you're just replacing your existing pump, this info is essential.
Variable Speed Pool Pumps
Variable speed pool pumps are becoming a more popular option among pool owners. They allow you to run your pump at different speeds. Unlike a single-speed pump, you can set the system to run on high when you are filtering chemicals or on low when your pool needs to be cleaned during peak energy use hours. Though they have a higher upfront cost, they are more cost-efficient in the long run.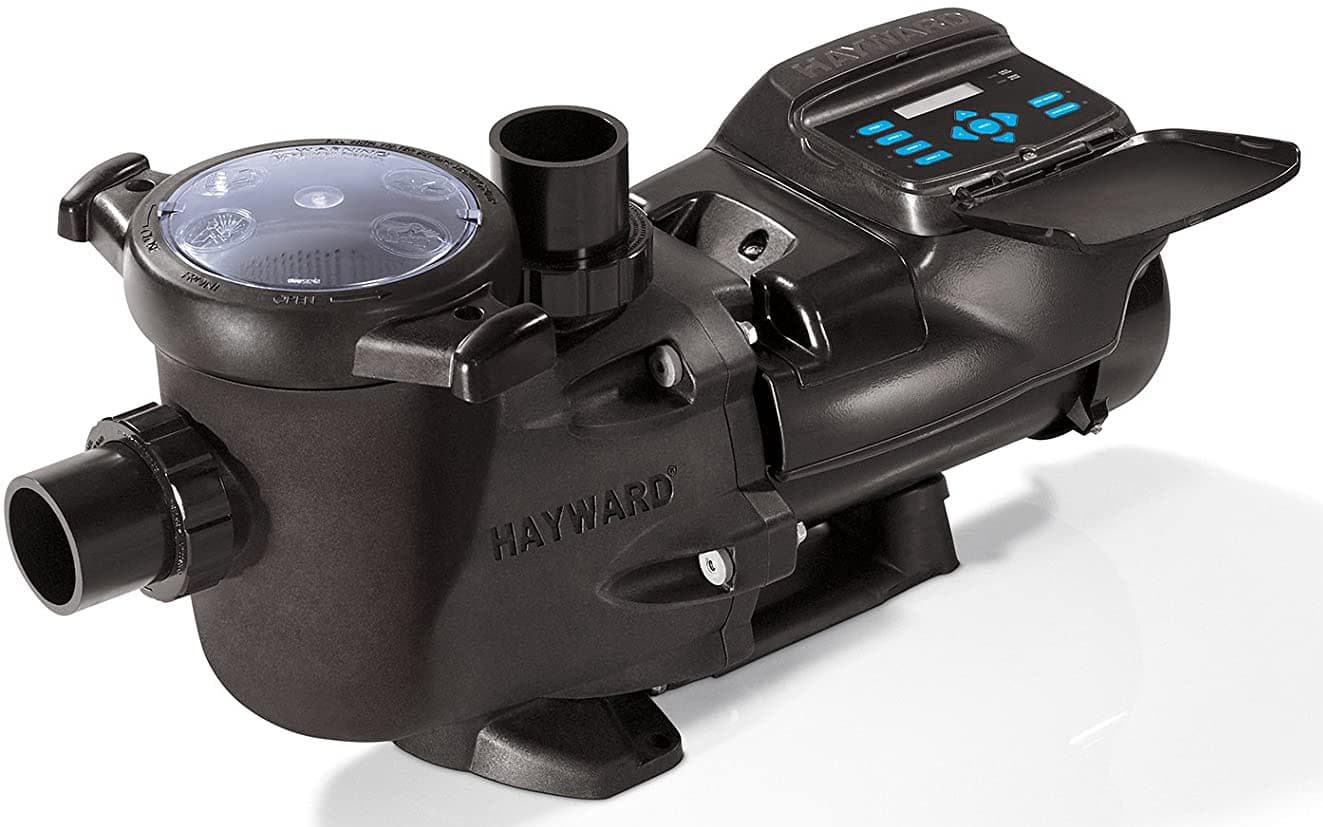 Variable Speed Pump Strength
As mentioned, variable speed pool pumps have different flow rate settings. This determines how many gallons per minute the pump will turnover. In that same light, it also has the ability to vary the turnover rate, which is the number of hours it takes to filter the entire pool.
In general, variable speed systems run on a motor with an RPM of anywhere between 600 and 3450; which you can control. They are typically available in four horsepower ranges between ½HP and 1½HP. As the unit offers different speeds, you can choose a lower horsepower which will save on energy costs. For another thing, the various speed settings can be an asset if your piping is too small. When the diameter of your PVC piping is not big enough to accommodate the horsepower, it can restrict the flow rate making the pump work harder.
Most variable-speed models also feature a permanent magnet motor. This is the same technology used in smart cars, and far more efficient than a traditional induction motor. Not to mention, the new models of variable pumps have drop-in replacement options that make upgrading or swapping it out super easy.
On the downside, these newer models can be more expensive to repair and maintain. The parts themselves are more expensive and the repair time can be longer.
Cost-Efficiency
The variable speed options are about 80% more cost-efficient than their single-speed counterparts. As you are able to determine the RPMs, you can choose the speed you need at a particular time. Let's look at it this way, you can run the variable speed option for almost twice the time and still use the same amount of energy.
The National Renewable Energy Laboratory has actually done an interesting study on the energy consumption of both single speed and variable speed pool pumps. For example, if you were to run the variable speed pump for 24 hours and the single-speed for only eight hours, it would cost you the same amount in energy bills each month.
What's more, variable speed options can save you money on things like fines and rebates. Depending on the state you live in, some areas have energy-efficient laws, and you could end up paying fines for using a single-speed unit. On the other hand, some electric companies will actually offer money-back when you use energy-saving items such as a variable speed pool pump.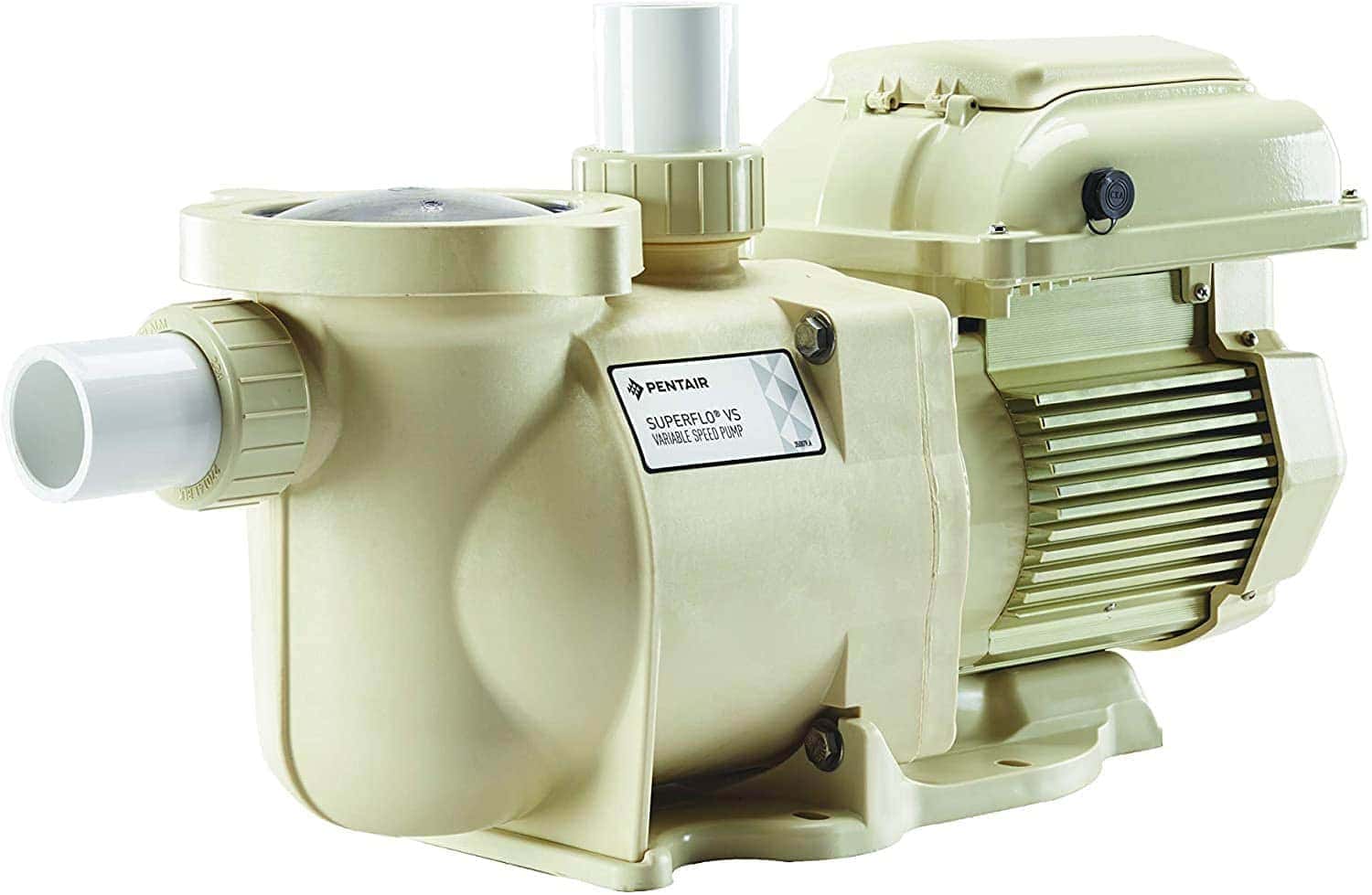 Water Conditions
While saving money on your energy bills is a great benefit, it is only half the battle. The main purpose of a pool pump is to make sure the water is circulating sufficiently to keep bacteria and algae (among other things) from penetrating the water.
The entire contents of the pool should be filtered every 24 hours, and it should take eight hours or less. When looking for a pump in general, you want to make sure it can handle your pool's flow rate which is the amount of water the filter cleans per minute. When you have a variable speed pump, you can increase or decrease this speed.
For example, 45 gallons per minute is an optimized flow rate. It is enough to keep your energy costs low, and complete the cycle within the eight-hour time frame. That being said, different chemicals can take different amounts of time to work. If you want to speed up the process, you can adjust the speed to better process the products.
Other Features
New models of variable speed pool pumps come with some features that pool owners find useful such as programmable speed. You can set the speed to different levels, plus set an on and off time. With some models, you can even control it from an app.
Noise is another benefit of the multi-speed option. Variable pumps are a lot quieter than single speed. Not only that, they are a very durable option that can last several years longer than their counterparts.
When all is said and done, there are many benefits to a variable speed pool pump that you cannot get in a single pump unit.
Pros
Controllable speeds
Cost and energy-efficient
Can allow for rebates and avoidance of fines
Lower noise
Smart Features
Cons
Higher Upfront Cost
More expensive to repair
Single Speed Pool Pumps
Single Speed pool pumps are the most commonly used pool pumps in the United States. Most homeowners that have a pool use one of these models to filter their pool water. While this option lacks a lot of the cost-efficiency benefits of the variable speed pump, it does still have its own merits.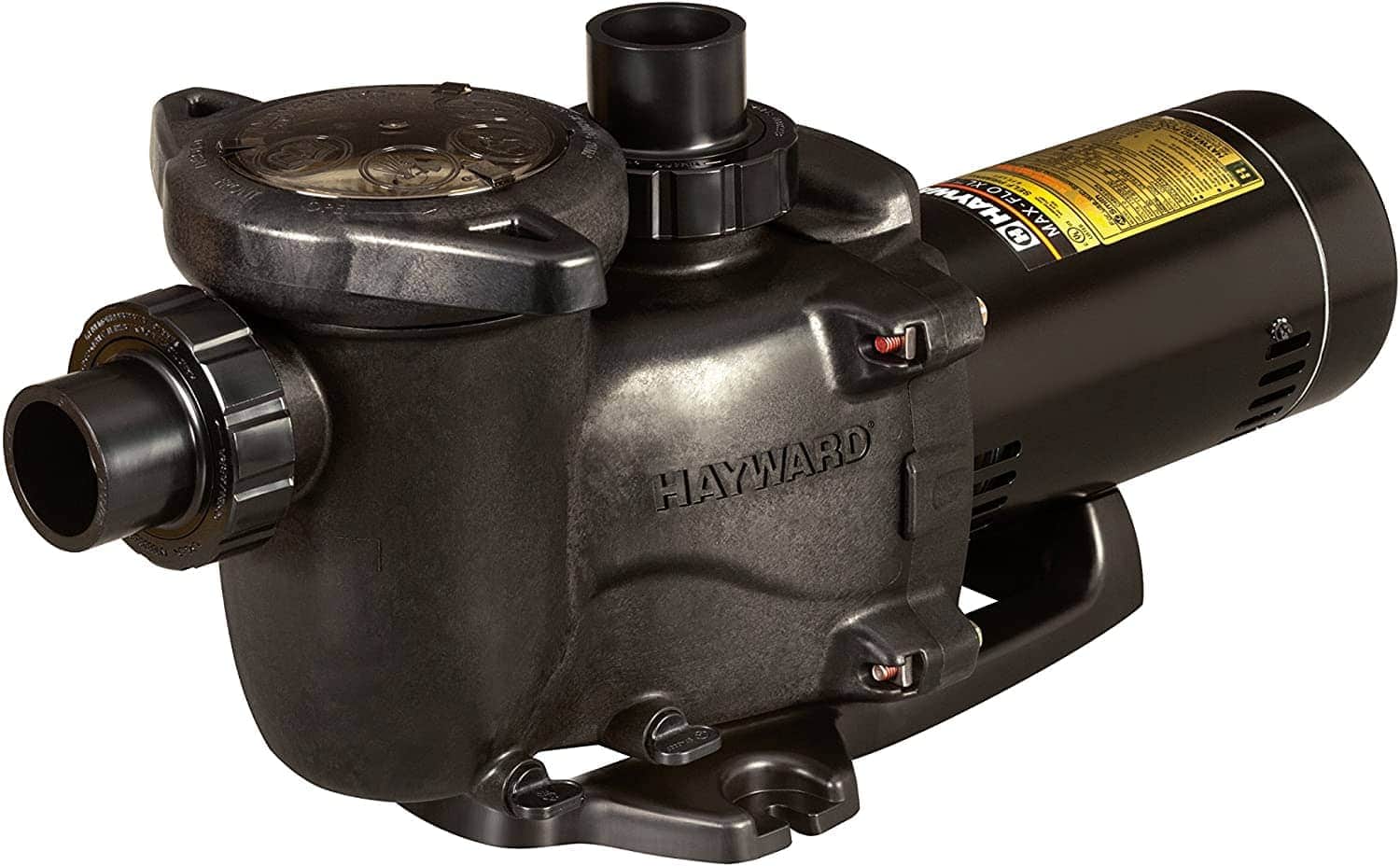 Single Speed Pump Strength
As the name implies, this model only runs at one speed. You do have the option of several different horsepower ranges from 0.5 HP to a commercial level 20 HP. While the RPMs are going to run higher on this model, it has been a very well-working pump for decades.
This type of pump comes in many different models and styles depending on the need. As mentioned, it can handle the filtration for small private pools all the way to large Olympic size pools for hotels and other commercial use.
Unfortunately, many homeowners that use a one-speed pump have too much horsepower for their needs. This will cause a spike in their energy costs, as well as putting a strain on the system if the diameter of the piping is too small.
In the summer months, a single-speed pump can cost almost as much as the home's air conditioning per month. On the other hand, as this option is more common, they are easier to repair and maintenance.
The Cost Efficiency Of A Single Speed System
Like we have already mentioned, single pumps can be a lot more costly to run throughout the summertime. If single speed is the option you prefer, it is best to go with the least amount of horsepower possible and have a longer cycling time. This will help keep energy consumption low.
Also, running the pump during off-peak hours is recommended. Every city and state has different peak hours. Running the pump during peak hours can be more costly than running it on off-hours. Typically, the best hours to run the system is during the middle of the night when energy costs are the lowest.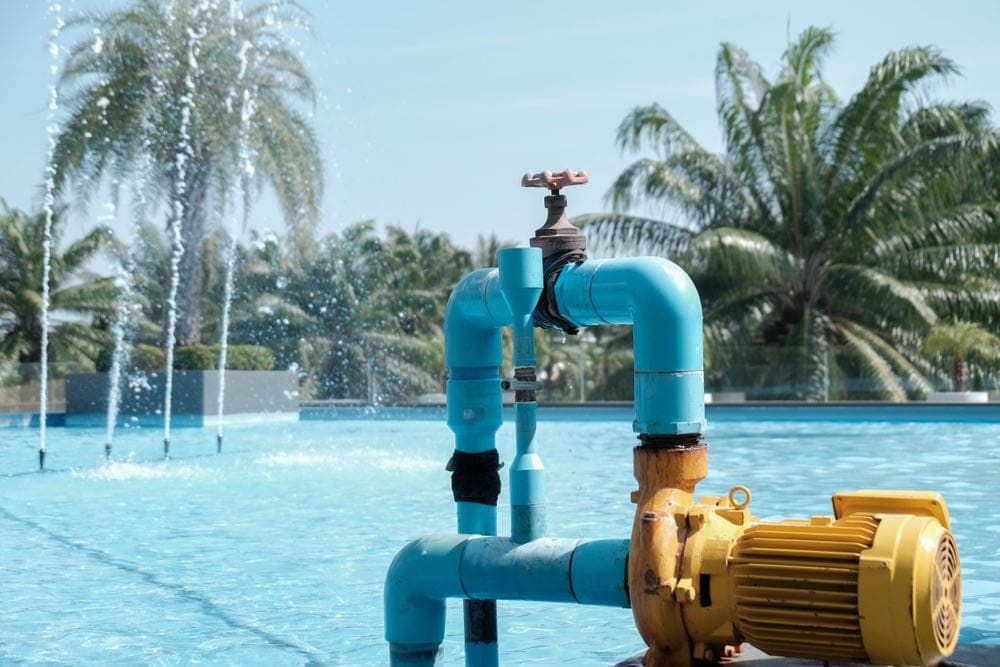 The Overall Performance
A single-speed pump, when used correctly, can keep the status of your water clean and clear. It is a very durable option that will filter your pool water up to 66 gallons per minute. This type of pump is also tried and true with chemicals.
Chemicals are an essential component of a pool, and they must be circulated within the pool correctly in order to be effective. When dealing with chemicals that take a longer time to mix (like shock) you will not have to worry about the pump not being able to handle the job.
With that said, single pumps are a lot less cost-efficient and do not have the smart features other new models come with. They also use a standard induction motor which can use more volts thus adding more strain on your circuit breaker. On the other hand, they have a lower initial cost.
Pros
Lower initial cost
Durable
Can handle small to commercial size pools
Cost-efficient and easy to repair
Cons
Higher energy costs
Can only use one speed
Too much HP for some pools
No additional features
Can be fined

Conclusion
If you are in need of a pool pump your best bet would be to go with a controllable option like the variable-speed pool pump. You can adjust the flow rate as needed and save a lot of money over time. Plus you can control these systems from your phone.
If you do not have the upfront costs for a variable speed option, you can make a single-speed work for your pool. Just remember to keep the horsepower as low as possible without dipping under the eight-hour cycle mark.
We hope this information has shed some light on the difference between the two different pumps available. If you are not sure about your flow rate or turnover time, take a peek at our article about pool pump size here.
---
Featured Image Credit: B Ledger, Shutterstock