8 Vinyl Siding Trends in 2023 – Design Ideas for a Modern Home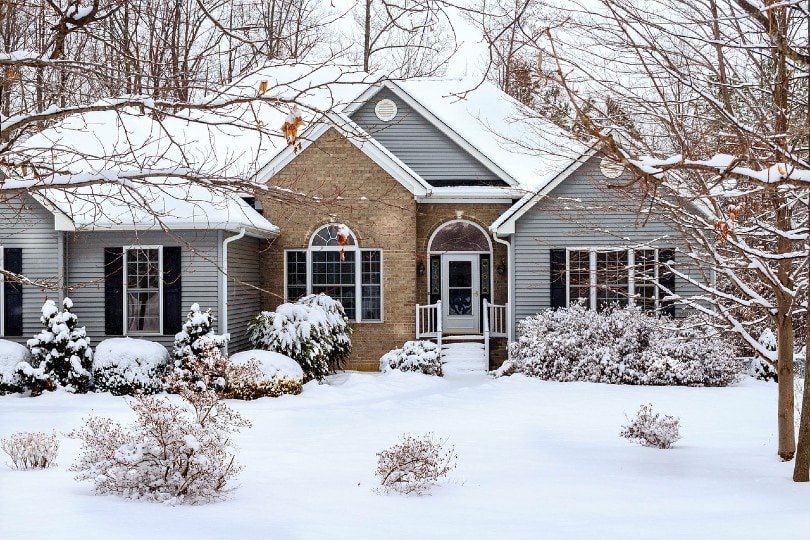 Vinyl siding is one of the most popular ways to protect your home's exterior. It's cheap, easy to install, and doesn't require any of the maintenance that wood siding does. Unlike wood siding, vinyl is fade-resistant and doesn't need to be repainted every couple of years. While that'd normally be a good thing, it means that your vinyl siding is something of a commitment.
This year we're seeing some definite trends as far as vinyl siding goes, and that's what we're about to get into. Let's dive into some of the most popular vinyl siding trends moving forward this year.

Top 8 Vinyl Sliding Trends in 2023
1.

Yellow
Yellow is becoming one of the most popular colors not just for vinyl siding but for many home décor trends. After the ravages of the COVID pandemic and all the other pandemonium, people are seeking any and every way to add some cheer to their lives. What better way to brighten up your home than yellow siding?
Yellow siding adds instant curb appeal to any home, energizing the entire structure. A yellow exterior can help make your house look bigger than it actually is, a useful trick people use to sell homes.
Splash some white or beige trim to complement the brightness, and you have an instant and enduring classic. If you want a more interesting look, consider going with purple accents, which always look great.
The only caveat with yellow is that it clashes with brick and stone, so you may wish to go with another color if your home is either. Also worth considering is if any of your immediate neighbors have yellow homes because homeowner associations (HOAs) may not approve changes that are too similar to your neighbors.
---
2.

White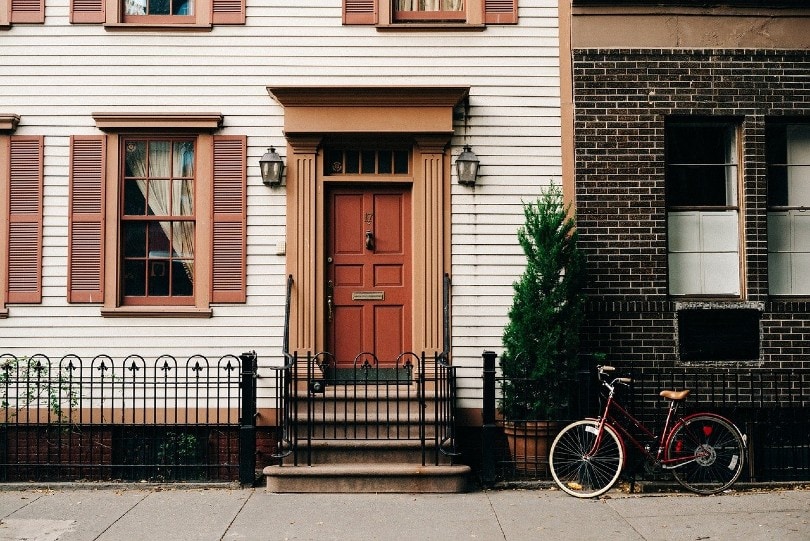 White siding is an ageless classic that will never go out of style, and it's growing in popularity once again. White goes with virtually any other color, which makes its versatility unmatched. Like yellow, white exteriors make houses look larger than they are via a pleasant optical illusion.
With white vinyl siding, you can have any color roof you'd like, and accent splashes of color look all the brighter with the plain backdrop. If you'd rather avoid pure white, you can always go with an oyster white to give the house a touch of warmth.
Avoid going too creamy because it can make your home look dirty. Ideally, you want something bright but not so bright that it's blinding. You want to draw the eye to the tastefully chosen accents, such as your trim or shutters.
---
3.

Dutch Lap Siding
Dutch lap is a classic type of siding often made of wood, but vinyl variants also exist. Dutch lap siding is a great choice if you want to add an interesting effect to your home's exterior that won't take too much attention away from other elements.
Dutch lap is excellent at highlighting a home's unique architecture and is used on classic home designs like Colonials. The unique shadow effect of Dutch lap siding makes bright colors the best choice, but dark browns or blacks can give your home an understated character.
---
4.

Sage Green
Green is an amazing color for making your home feel more at home with nature, but sage, in particular, is gaining great popularity because it's more neutral than brighter greens. Sage has a gray undertone that makes it compatible with many other colors.
Sage's subtlety plays perfectly with darker accents and features like windows and doors. In particular, Venetian red is an excellent complementary color to give your home a muted elegance. Other complementary colors include purple, gray, and blue, which help enhance the coolness of sage.
Other accent ideas include muted browns that add to sage's innate earthiness or white to balance.
---
5.

Vertical Siding
Vertical siding has been overlooked but is gaining steam. This atypical siding style helps to trick the eye and make a house appear taller than it actually is, which gives an air of sophistication. While you can exclusively use vertical siding, using horizontal siding on the bottom part of the half and saving the vertical for the gables works really well.
While vertical siding is gorgeous, it's also functional, allowing water to slide straight down its surface. Regularly spraying vertical siding keeps it free of dirt and decreases the chance of mold growing in any nooks. Vertical siding is more expensive to get installed, but many homeowners would argue that it's well worth the upfront cost.
---
6.

Blue
Blue is one of the most popular colors for its ability to soothe, a power backed by science. It's also incredibly flexible; you can use a robin's egg blue with white accents to give the impression of a cloudy blue sky or use a more muted blue with gray accents to keep your exterior more chill; subdued blue shades like navy are great for this.
Then there are the bold, vibrant, eye-catching shades that can instantly boost your mood, and similarly bright accents only intensify the effect. Fans of complementary color schemes can use orange to create a lively exterior.
---
7.

Brown
Brown gets a bad rap as a muddy, plain color, but you can use it to great effect. Avoid dark, forbidding shades and consider rich mahogany-type shades with darker blue or accent trim and accents. Gray is also a good choice for accenting, but make sure to combine it with blue or another lively color to avoid making your house seem drab.
Possibly the best complementary color for brown is white, but you need to pick a brighter white and not one of the tones closer to beige, as those will bring out the worst in your brown siding. Use chocolate brown siding with snow or ivory white windows and a white door to make your home positively picturesque.
Related Read: Cost To Install Vinyl Siding (Cost Per Square Foot)
---
8.

Gray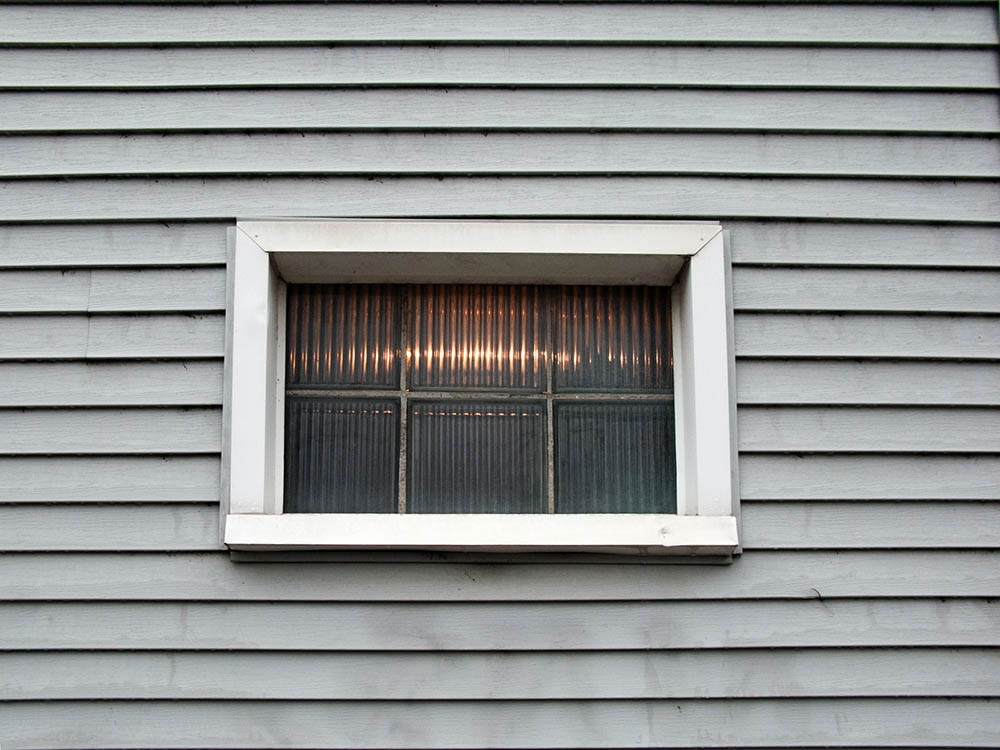 Gray is another of those endlessly versatile colors for siding, ranging from soft stone, blueish gunmetal, and dark slate. Each gives your home a different look, depending on what you pair it with. Light grays pair wonderfully with sunny yellow accents or a brighter yellow for a more edgy effect.
If your home has real wood on the exterior, consider neutral gray siding with gray accents. That color combination looks stunning with wood, but you should tailor the colors to complement the wood's tone.
If you have a restrictive HOA, search the many shades of gray, and you're sure to find at least a couple that they allow.
Conclusion
The good news is that vinyl siding doesn't have to be boring anymore. With all these options, you are sure to find a bright and modern design for your home that will look great and give your house the personality it deserves.
---
Featured Image Credit: JamesDeMers, Pixabay