What Is a Floating Frame? Pros, Cons, & Types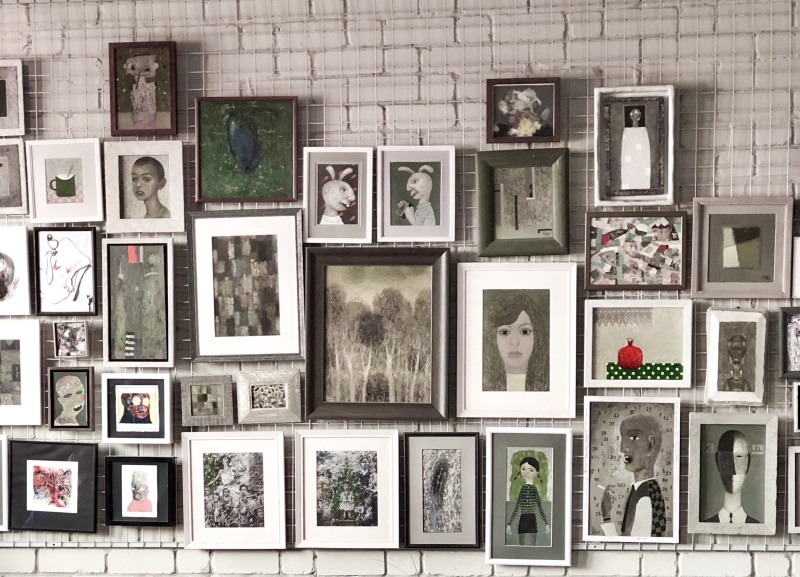 Framing photographs, art, and pictures allow you to add a fresh touch of aesthetics to a wall space. Sometimes, the classic framing designs might not suit your style and preferences. This is why most people go for modern framing designs like the floating frame, either made from wood or metal.
Floating frames are used on artwork that is printed or painted on canvas. This style of framing is popular among painters and photographers because it gives the appearance of the canvas floating within the frame itself. No edges of the canvas overlap or and no details are covered when viewing. This effect is achieved by the extra space around the painting that gives the canvas a three dimension feel. Hence the name.
Below we have provided more information about floating frames so that you can decide whether this modern framing method is the right fit for your artwork.

How Do Floating Frames Work?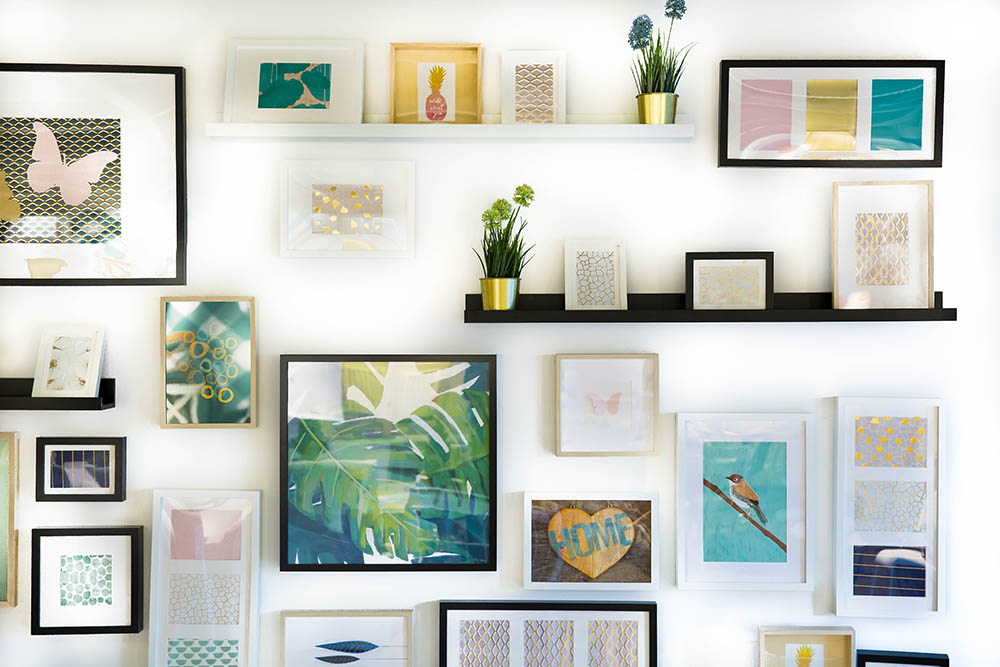 Traditionally, photos and artwork were mounted through the back of the frame. However, floating frames are hung through the front.
This framing style does not allow the artwork to touch the frame so that it is secured into position. This creates the floating illusion. The additional border created between the piece of art and the frame itself gives additional visual interest in your painting with a distinctive flair and a deeper sense of depth that other framing methods cannot achieve.
In terms of design, these frames are highly versatile. They are available in several styles, colors, and materials to match any décor scheme. They are also easy to make at home with only a few tools and materials.

What Are the Different Types of Floating Frames?
We can categorize floating frames into two-the traditional and modern frames.
Traditional Floating Frames
The traditional type of floating frames is specifically made for artwork on stretched canvas. Photographers and painters prefer to use the traditional floater frame for artwork with elements stretched to the edge of the canvas. This ensures all the details are displayed during viewing. These floater frames can either be from wood or metal.
Moreover, it features some clips at the backside to attach the stretched canvas and secure it on the frame. The process of attaching the canvas to the wooden frame using the clips is straightforward to assemble.
Modern Floating Frames
Recently, a new type of floating frame has been making splashes in the home décor world. Unlike traditional floater frames, this floating frame is designed to display photographs and other flat paper prints. The design may closely resemble a regular floater frame, but the foam core backing in this modern frame is usually replaced with glass or any other type of acrylic.
You can even use uncut matting behind the photo to create a textured or colored backdrop. Instead of using flexitabs, the two-glass or acrylic panels are held together with latches.
This type of frame uses a minimalist design and is easy to assemble. There is, however, a caveat. You must ensure that your artwork is centered before closing the latches. Also, the covers tend to be slippery, so you must be extra careful when handling artwork with this modern floating frame.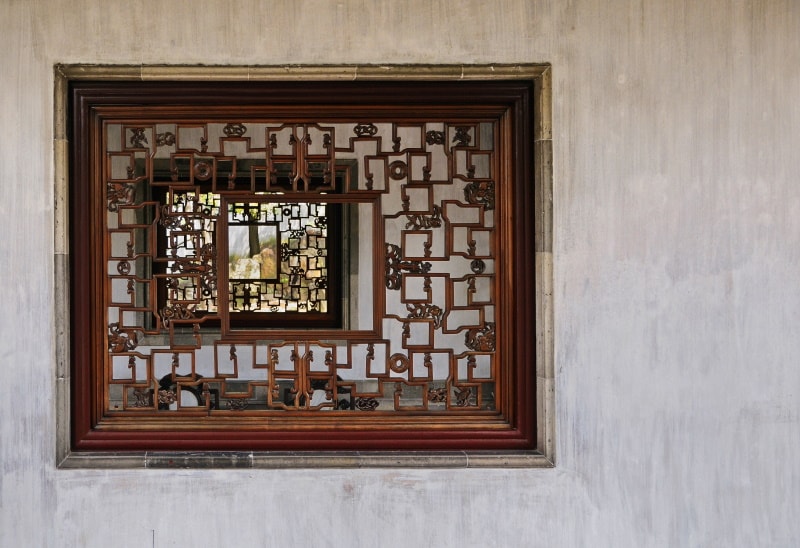 How to Effectively Use a Floating Frame
If you are tired of using the traditional ornate framing method, floating frames are a good alternative. However, to make a visual statement with your artwork, you need to know how to use your floating frames effectively.
You can achieve this in several ways:
Measure: Before mounting any artwork on your frame, you first need to measure your canvas. You will need to get the usual dimensions (length and width) plus the depth of the canvas. You can get the dimensions by using a ruler held against the side of your painting. Normally, the depth of the canvas is an inch or less, but it can vary.
Select Your Material: Next, you need to choose the materials you want to use on your frame. Most floating frames are made from wood; however, there are plastic and metal options available in today's market. While metal is a durable option, wood makes elegant floating frames. Plastic may be cheaper but inferior in terms of style and durability.
Mounting Considerations: There are several mounting options to choose from. Some floating frame designs allow you to attach the canvas inside the frame. Others require some backing board, while some don't need any type of back attached to the frame. Instead, the frame just appears to sit around the artwork directly mounted on the wall. Whichever way you choose to mount the canvas, you must ensure that the frame is level against the wall and even inside the frame.
How to Hang a Floating Frame
For the traditional floater frame, hanging entails the same process involved with a standard picture frame. You just need to ensure you have the proper equipment that comes with the frame to get started.
For the modern floating frames, you must ensure the wall behind the art is visible through the glass backing. Simply ensure that your walls are thoroughly cleaned to prevent the cracks and holes from being visible.
For the nontraditional floating frame, the hardware required for hanging varies. Some hanging kits come with a chain, while others come with clear adhesive strips. Some are even sold pre-attached. Just follow the owner's instruction manual that comes with the kit for maximum impact.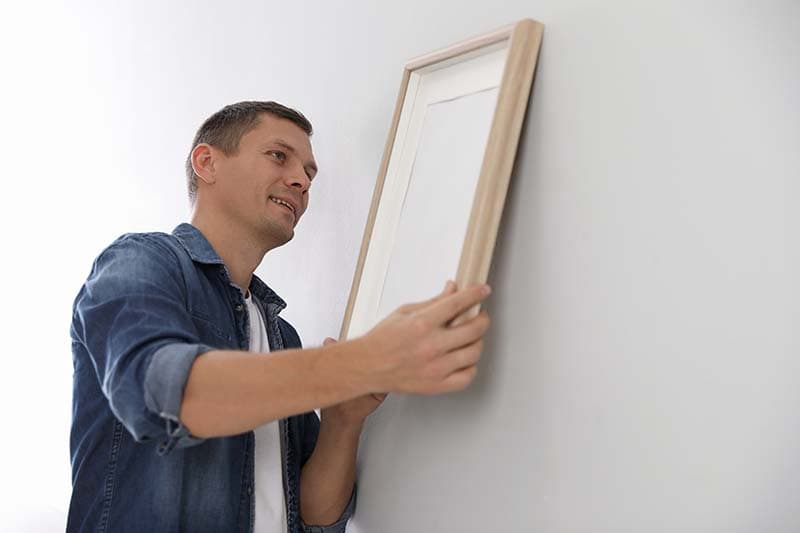 Tips for Using Floating Frames Effectively
Even though there are no specific rules for styling your canvas, there are a few tricks and tips that can make the whole process simpler and better.
They include:
Unless you want to create a grid-like display, stick to an odd number of pictures on your frame.
When matching your wall art with other elements in the room, you need to choose a suitable color pallet for each room.
When selecting the photos or pictures to use with your floating frame, choose a mixture of different photos. This will help showcase photos with depth, thus creating intrigue for the viewer.
When arranging your photos, ensure the larger photos are at the centerpiece of the frame while the smaller pieces are outside. This will create an anchor piece that helps tie everything on your frame together.

When Should I Use a Floating Frame?
1.

If Your Artwork Is Printed on a Canvas
Floating frames are the best options to display them without obscuring the edges. This prevents the viewer from getting distracted by the artwork. It is also ideal for artwork with visible texture. If you want to highlight fine details, floating frames will show them off without losing even minor details to the matting.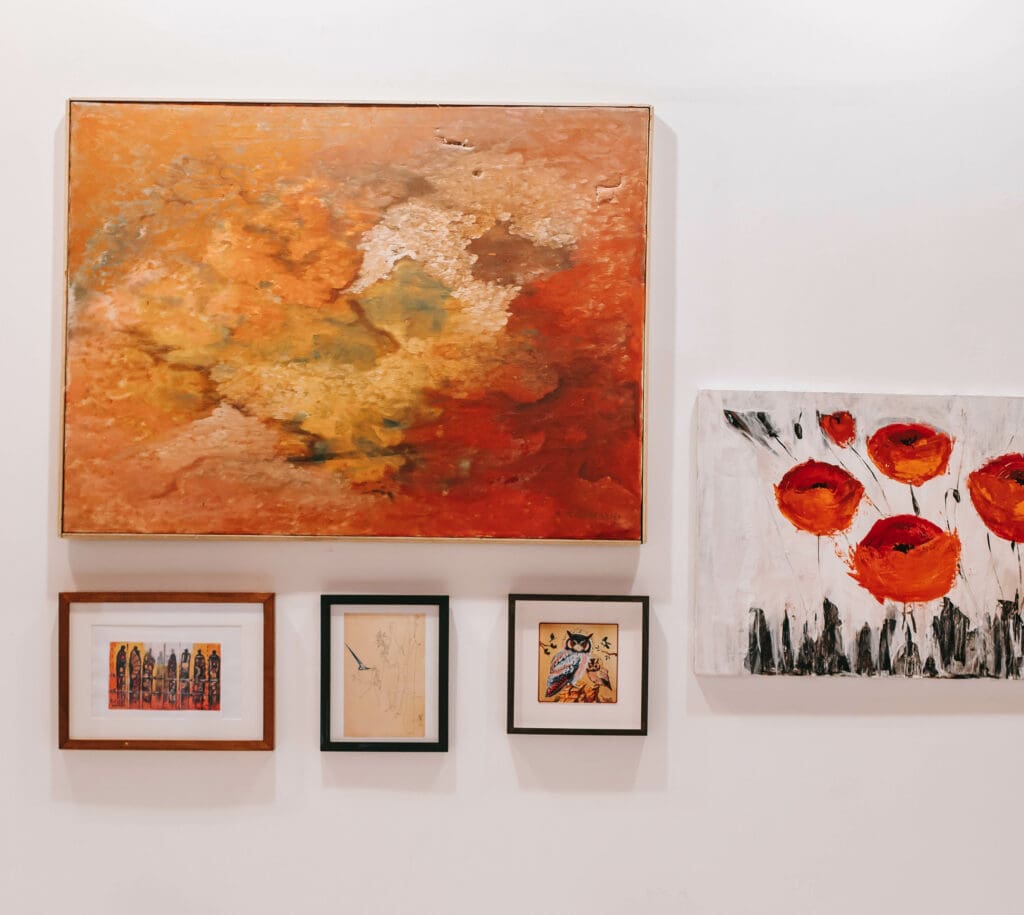 ---
2.

Artwork Competitions
If you want to enter an art showcase, floating frames will allow you to give potential customers a glimpse of what the framed artwork would look like in their homes. This will give you an edge over your competitors.
---
3.

Showcasing Modern Original Artwork
Creating a masterpiece artwork takes a lot of time and effort. So, you will want to ensure the piece is exhibited in a way that allows the viewer to have a connection with your work.
Floating frames are also the best at displaying modern and contemporary artwork. Stylistically speaking, modern artwork looks better when highlighted from a floating frame. For classical paintings, ornate-style frames are a better alternative.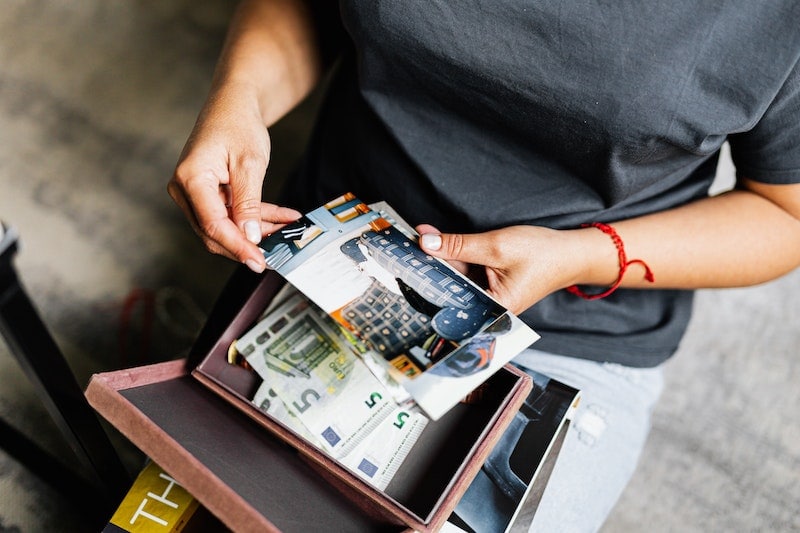 ---
4.

If Working With Limited Wall Space
Usually, traditional frames take up more wall space because of the matting. Sure, sometimes this can help enhance your artwork, but some situations require one to pay more attention to the individual piece of artwork. This is where floating frames come in handy. They will make your artwork the center of attention.
They are also ideal for tighter spaces since there is no additional buffer around the art. Just make sure that you leave at least 11/2" around the edges for maximum impact. If the size of the frame doesn't match the size of the artwork, you will not achieve the floating effect.
---
5.

To Exhibit Photos and Small-Scale Polaroids
If you have a card, a Polaroid, or a small art piece with sentimental value, floating frames are the best way to display them. Any artwork that measures 5″x5″ or less looks particularly elegant on floating frames.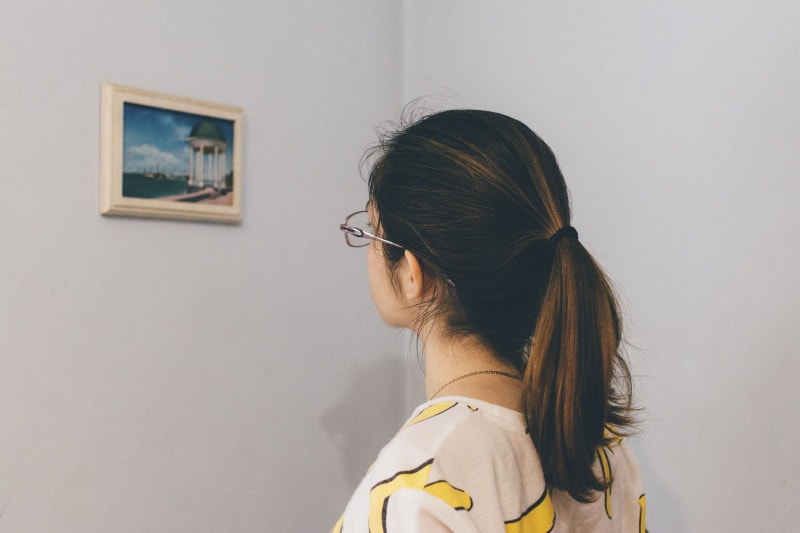 ---
Advantages of Floating Frames
Advantages
Floating frames are suitable for showcasing thick canvas artwork. Unlike the traditional frames, where the artwork is mounted from the back, floater frames allow mounting from the front so that the details, such as the artist's signature, are not obscured.
They are the best for displaying fine art. They allow art galleries to showcase artwork in the frame while keeping the artwork safe from any contact or damage.
The depth of the artwork created by floating frames creates a 3D view that offers the same effect as art showcased on a shelf or desk.
Floating frames are great at showcasing small, precious, and sentimental photos inside your collections.
---
Disadvantages of Floating Frames
Disadvantages
The glass matting tends to be slippery, making the frame susceptible to damage from falls.
They are more expensive compared to traditional floating frames.

Considerations When Purchasing a Floating Frame
Every floating frame has unique features and sizes. If you are looking to purchase one, you need to consider the following things:
The Value of Your Artwork
Before purchasing a floating frame, you need to keep your art's value in mind. The materials you select should also reflect the monetary and sentimental value of the artwork. It is also wise to consider the molding weight and strength of the frame. Whether your artwork is a digital photo or an oil painting, changing the frame type will also affect parts of the artwork.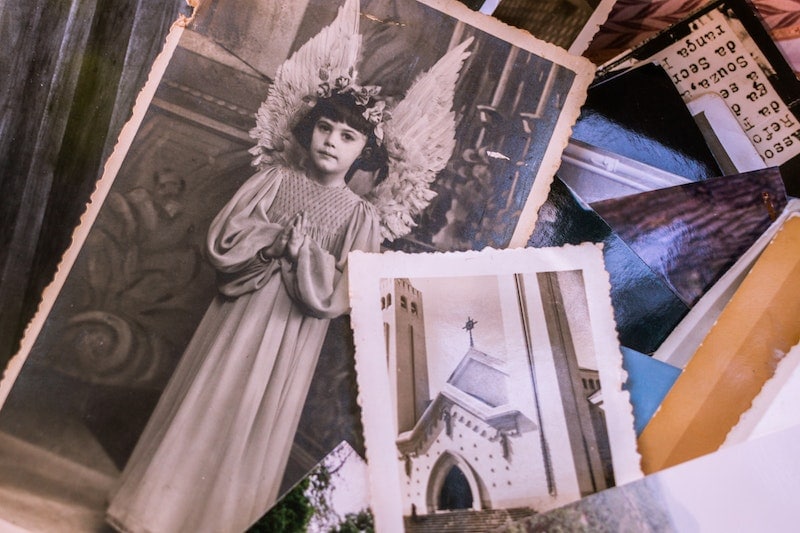 Functionality and Style
You need to be clear about the function and purpose of your floating frame. You don't necessarily have to match the frame with the décor of your room. You also must choose a style that will set your artwork apart from your competitors and offers better protection for your work.
Other Considerations
Before selecting a floating frame, or any frame in general, you must ensure its safety. Decide where to hang the painting, possibly in the most secure room in your home. It's not recommended to hang floating frames inside the kid's rooms because you risk the painting getting damaged.
Moreover, if you buy your floating frame from an online platform, inquire about the return policy and the delivery time. In case there is an issue with frame size, some brands accept returns and replace the frame with readymade frames from their stores.

Frequently Asked Questions
How deep should a floating frame be?
A good floating frame should have a depth that ranges from 1-7/8 inches to 3/16 inches. These dimensions are ideal for wrapping canvases with a depth of 1-1/2 inches and 2 inches.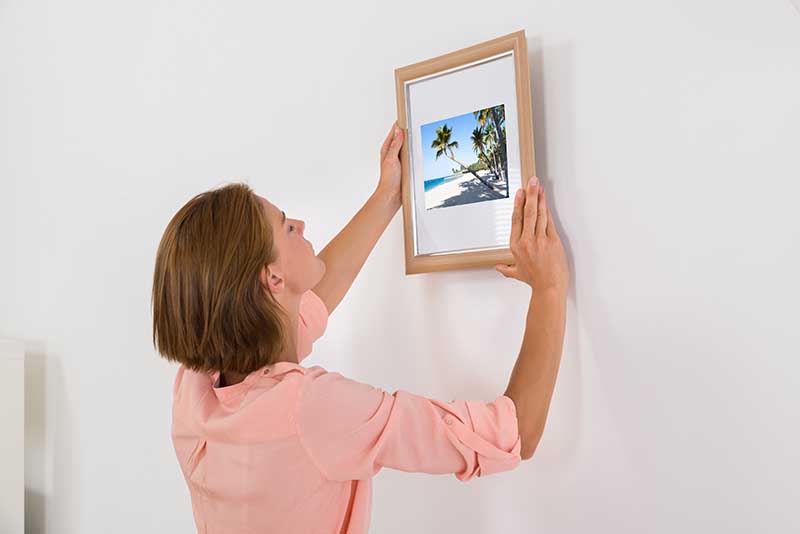 ---
Can you use the standard picture frame as a floating frame?
Yes, you can, but you will need an additional piece of glass or acrylic plexiglass for the conversion. However, there is no significant difference in the construction of floating frames and the standard picture frame.
---
How much do floating frames cost?
Usually, floating frames retail for $12 to $46. However, the cost varies in terms of frame material, molding, and size. Bigger floating frames cost more than small-sized frames. Moreover, frames made from glass are more expensive when compared to those made from acrylic materials or wood.

Conclusion
You can enhance your stretched canvas by mounting it on a floating frame. Floating frames are popular in the world of art and photography because of the illusion they create. When you view artwork from this frame, the painting will appear to be floating inside.
Not only can this framing method improve the aesthetics of a room, but it also helps secure and protect the artwork from damage or contact. The frame can be made from different materials, but wood is the most commonly used. These frames are also versatile and retail in different shapes and sizes.
There are several floating frame brand options in today's market. However, to make a worthwhile purchase, ensure that you keep in mind the value of your artwork, functionality, and style. Also, while assembling the floating frame, ensure that the canvas is at least 11/2" around the edges to avoid obscuring any details on the canvas.
---
Featured Image Credit: Piqsels