What is the Most Dangerous City in the Philippines? What You Need To Know!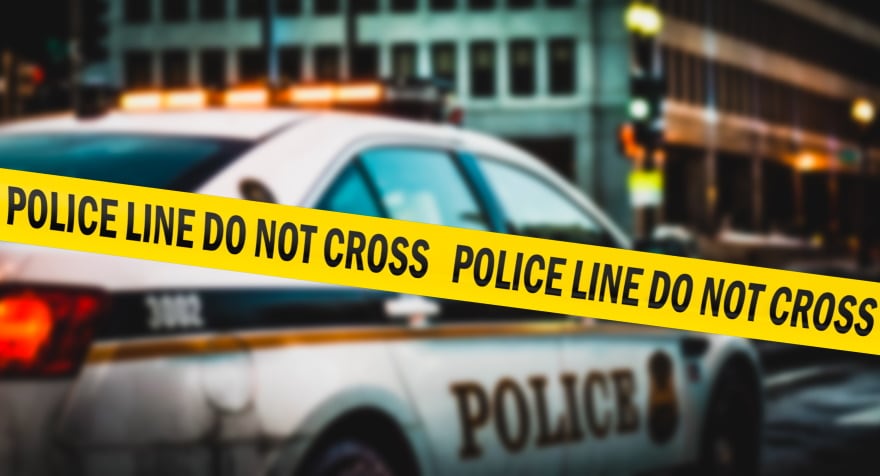 When most people think about the Philippines, the first thing that usually comes to mind is beautiful white sand beaches, coconuts, and mangos. Throughout the Philippines, there are many incredible cities to live and visit.
There is a darker side to the Philippines, though, and Marawi stands out as the most dangerous city. Multiple factors play into this, but the United States government has classified the Philippines as a "no travel" country. The travel advisory specifically lists Marawi City due to terrorism and civil unrest.

What Led to the Decline in Marawi City?
The decline began on May 23, 2017 when the Siege of Marawi, or as some call it—the Battle of Marawi—began. It would go on to be a five-month-long conflict, tearing apart this once vibrant and beautiful city.
During the Siege of Marawi, the government was forced to bomb its own city to fight the ISIS soldiers occupying it. This conflict displaced nearly 400,000 people and caused an estimation in excess of 1 billion dollars in damages to the city.
In addition to this massive displacement, much blood was spilled on Marawi City's soil. In addition to over a thousand military deaths, there were also 47 civilian casualties according to stats released by the government. However, the research done by Amnesty and other organizations suggests that the actual civilian death count is much higher than the official count when all the contributing factors are taken into account. (Amnesty)
One major takeaway is seeing how social media played into igniting this conflict. Before the fighting began in 2016, videos circulated on social media to encourage jihadists to join the insurgents already present in the area, and the support kept building until that fateful day in 2017. (Asia Foundation)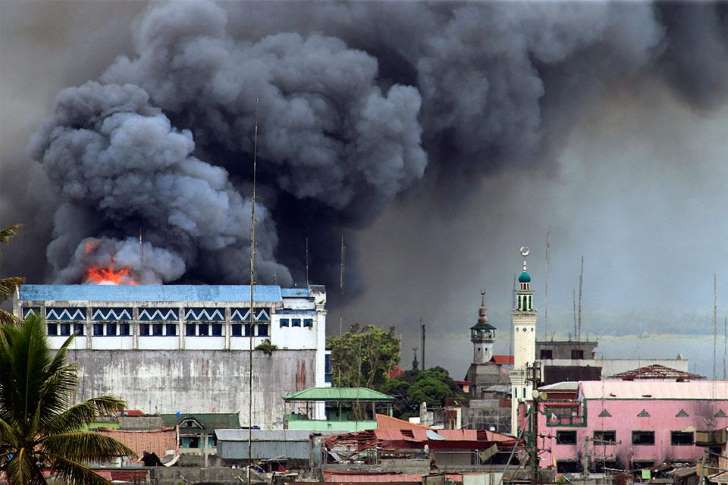 What About Marawi City Now?
It may be nearly five years since the tragedy, but the wounds have not all healed, and the rebuilding is still taking place and probably will be for many years to come.
As of 2019, when the Red Cross released the latest numbers, around 100,000 people were still waiting to be able to return to their homes—if their homes were even still there. Through Red Cross efforts, thousands and thousands of people were getting access to necessary medical care and essentials like food and cleaning drinking water. (Red Cross)
While the conflict is over and there is no more open fighting. There is still much unrest in Marawi City and small pockets of violence do erupt between the military and insurgent militants at times. In fact, there was a suicide bombing of a church just a few years ago that claimed the lives of ten people. (NPR)
When Can We Travel To Marawi City Again?
Due to the high chances of getting caught in a conflict between security forces and rebel groups, being kidnapped, and the fact that there are still extremist groups seeking control, both Canada and the United States have Marawi City on the no-travel list. This is now almost five years since the conflict, so it seems unlikely that it will be safe to travel to Marawi City anytime soon.

Staying Safe in Popular Destinations
At one point, the Philippines was renowned for its tourism destinations. Over the last several years, this renown has somewhat declined, but there are still some incredible destinations and beautiful beaches to explore.
However, if there were ever a place to plan ahead, it would be the Philippines. Because there are so many areas that are off-limits for tourists, it's essential to know where they are so you can avoid them. For example, sometimes an area may be safe during the day, but not at night.
Cebu City
If it's white beaches and snorkeling you're after, then the island of Cebu is where you might end up. When you're not swimming with whale sharks, treat your inner nerd and explore the incredible and old Roman Catholic cathedrals.
Like any large city, Cebu City has its dangers, but overall it's safe for travelers. There is very little violence directed at foreign travelers because even criminals know that the bread and butter of the country is its tourism. One thing to watch out for in Cebu is pickpockets. If possible, keep your pockets zipped or covered.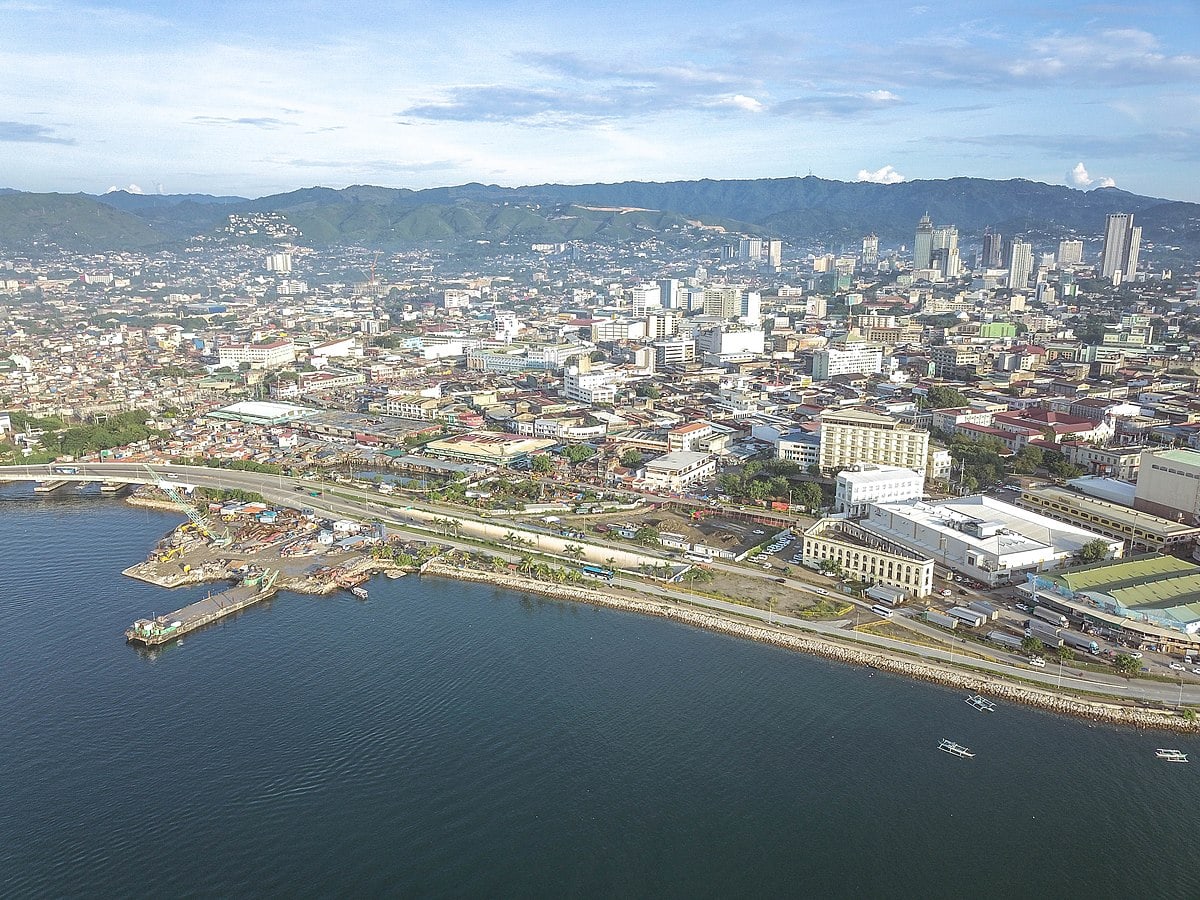 Davao City
Tourists looking for a mix of nature and city life should visit Davao City. It is the main city in the Mindanao area and has a great selection of attractions and shopping. It also features some incredible nature escapes, such as Eden Nature Park or the Philippine Eagle Center.
The region of Mindanao has gotten a bad name for safety due to terrorism over the last several years. Also, there are definitely no-go zones (especially for tourists), but Davao City is actually relatively safe. As long you know which areas to avoid, even your risk of petty theft is quite low. There is a fairly high rate of violent crime all over the city, but again, most tourists are typically unaffected by this.
Metro Manila
If you like to stay busy and stimulated on vacation, then a visit to the Philippines capital city of Manila is a must. History buffs will especially appreciate a visit to the San Agustin Church, which has been around since the 16th century. There are many other things to do and see in Manila if historical buildings aren't your thing.
In most areas of Manila, the risk of violence against tourists is low. However, there is rampant poverty, and where there are desperate people, dangerous situations can arise. Good travel sense like not wearing expensive clothing or jewelry, traveling in groups when possible, and not going out at night are good ideas. Also, ask locals or research what areas should be avoided altogether.

Closing Thoughts
It's terrible that such horrific happenings have tainted such a beautiful area in the world. The government in the Philippines is working at ousting ISIS from their country. If they succeed, some places may be safe to travel to again. However, so much damage has been done, and crime has grown so rampant that a place like Marawi City may never recover. Only time will tell.
In the meantime, don't let one city stop you from experiencing the incredible sights and experiences that the Philippines has to offer.
---
Featured Image Credit: Filmbildfabrik, Shutterstock