Allstate vs. State Farm Home Insurance: Pros, Cons, FAQs, and Verdict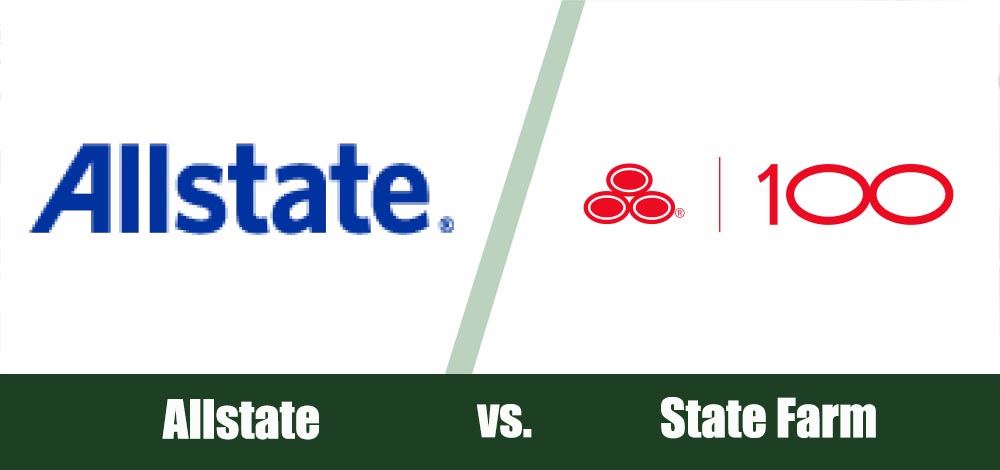 Insurance can be hard to understand and deal with and getting into detail about home insurance is even more tricky. Allstate and State Farm are two of the biggest home insurance providers in the US, with deep histories and an array of coverage options. What's an endorsement, anyway? Let's find out whether Allstate or State Farm has the better home insurance below.

A Quick Comparison
| | | |
| --- | --- | --- |
| Brand name | Allstate | State Farm |
| Established | 1931 | 1922 |
| Headquarters | Northfield Township, IL | Bloomington, IL |
| Product lines | Insurance: car, home, life, renters, condo, motorcycle, RV, business, etc. | Insurance: car, home, life, health, condo, motorcycle, RV, business, etc. |
| Major Subsidiaries | American Heritage Life Insurance Company, Encompass Independent Insurance Company, Allstate Texas Lloyd's, Allstate Indemnity Company, etc. | State Farm Fire and Casualty Company, State Farm Life Insurance Company, State Farm Lloyds, State Farm Bank, etc. |
Brief History of Allstate
Allstate started as a subsidiary of Sears and Roebuck in 1931, selling insurance out of a mail-order catalog. By the end of the year, they had more than 4,000 customers. At the end of the decade, this figure skyrocketed to over 100,000. The first Allstate agent sold insurance out of a booth at the 1933 Chicago World Fair, and there were soon thousands of more agents working out of Sears stores nationwide.
Allstate is primarily known for its "good hands guarantee," and the slogan, "Are you in good hands?" The company rapidly expanded throughout the mid-20th century, offering many more types of insurance, expanding to Canada, and laying the groundwork to become an insurance giant. Allstate is still partially owned by Sears, but they're an independent company.
Brief History of State Farm
Founded in 1922 by George J. Mercherle, a retired farmer, State Farm was initially envisioned as a mutual insurance company owned by its customers. At its inception, State Farm offered better rates to farmers across Illinois because they didn't cover the riskier and more expensive urban drivers. This allowed them to rapidly expand and offer home and life insurance, as well as other financial services.
Today, State Farm remains the top auto, property, and casualty insurance company in the US. The company owes much success to its iconic red tri-oval logo, which was updated in 2012. Interestingly, State Farm relies on "captive agents" to sell insurance, who are contractors that are only allowed to sell State Farm insurance.
Allstate Coverage
Allstate is well-known today for offering numerous discounts to customers as well as high levels of coverage at a slightly higher price. For your home insurance needs, Allstate's mobile app contains a digital inventory of your home. The app makes it simple to seamlessly update and search through your insured items.
Allstate calculates home and property value at 'rebuilding cost,' which means that it uses the cost to replace your property instead of what you paid for it. Allstate offers standard coverage in a typical homeowner's policy: dwelling, other structures (like sheds), loss of use, and medical liability. Let's check out some coverage levels below.
Allstate Coverage Levels:
Personal property: 50% of dwelling value
Other structures: 10% of dwelling value
Loss of use: 20%
Liability: $100k, $200k, $300k, or $500k
For this standard homeowner's policy, you'll pay an average of $300 per month.
Other endorsements include business property, musical instruments, data recovery, and green improvement reimbursement.
State Farm Coverage
State Farm offers a huge breadth of insurance: car, life, home, boat, renters, motorhome, and motorcycle. Combined with bundling opportunities and discounts, you have the opportunity to cover anything you need to insure in your life. Their approach must be working because State Farm is the biggest insurance company in the US!
Standard home insurance policies cover your house (or dwelling), other structures on your property, loss of use, and liability if someone is injured on your property. You can typically save by bundling multiple types of insurance together or qualifying for certain discounts. Another option is to ask State Farm for a lower deductible in exchange for a lower monthly rate
State Farm also uses 'rebuilding cost' to calculate the value of your property, so your home and items are assessed at a fair value. Let's check some regular coverage levels offered by State Farm.
State Farm Coverage Levels:
Dwelling: $250,000
Other structures: $25,000 or 10%
Personal property: $125,000 or 50%
Loss of use or part D: $50,000
Medical liability: $300,000 (varies)
For this standard policy, you'll pay an average of $122 per month.

Allstate vs. State Farm: Price
State Farm offers some of the most affordable rates for homeowners, with our standard quote estimate hovering at just $122 a month. By contrast, with Allstate, you'll pay an average of $300 a month. What's important to remember is that you may qualify for discounts or bundling opportunities with either insurer, with Allstate offering more broad discounts.
Overall, however, State Farm offers the best prices for homeowners.
Allstate vs. State Farm: Endorsements
Both Allstate and State Farm offer a wide range of coverage levels, but Allstate has more options. In addition, you can customize deductible and personal property coverage limits. In the end, they offer a similar number of endorsements. Take a close look at which of these can apply to your home and choose which would be more useful.
Allstate Endorsements
Water backup protection
Green improvement reimbursement
Identity theft protection
Electronic data recovery
Yard & garden
Business property
Musical instruments
Claim rate guard
Sports equipment.
State Farm Endorsements
Earthquake
Service line
Adult daycare
Home systems protection
Energy efficiency upgrades
Personal injury
Sump pump overflow protection
Identity & fraud protection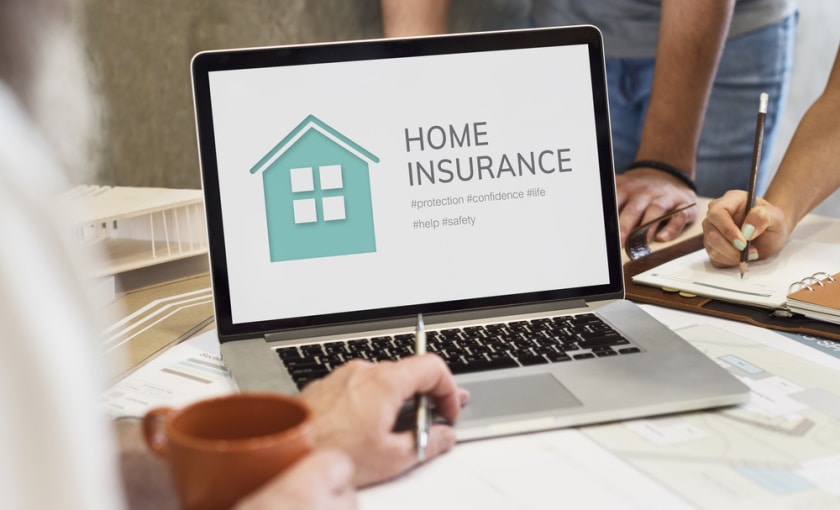 Allstate vs. State Farm: Customer Service
It can be difficult to directly compare customer service between companies because they analyze data differently. For instance, is it better to have an abundance of high customer service ratings or no complaints? Let's find out how Allstate and State Farm vary in customer service.
Allstate
Allstate has a history of high customer satisfaction, but the digital era has exposed its flaws. It has a complaint rating of 2.73 on WalletHub, compared to State Farm's score of 1.44. Other complaints include premium increases and a difficult claims process.
State Farm
State Farm logs fewer complaints on WalletHub, and they consistently rank high on J.D Power customer service surveys. The caveat is that State Farm largely relies on independent agents and call centers to field calls, so very remote areas might have trouble finding local representatives for claims.
Discounts: Allstate vs. State Farm
Both Allstate and State Farm offer bundles where you can combine your car, life, and home insurance at a lower rate than you'd pay separately. Allstate has better base discounts that more people can take advantage of, whereas State Farm discounts are largely focused on homeowners making improvements to their homes.
Allstate Discounts include:
Welcome and loyalty discounts
Homebuyer discount
Newly constructed home discount
Senior discount
Multi-policy
Claims-free discount
Early signing
Protective device discount
Non-smoker discount in select locales
State Farm Discounts include:
Impact-resistant roof discount
Home system upgrade discounts
Multi-policy
Fire sprinkler upgrade discount
Our Verdict: Overall, Allstate has the edge for the best discounts. The discounts offered by State Farm may appeal to a section of homeowners looking to upgrade their homes in the near future, but Allstate has discounts most people can instantly take advantage of.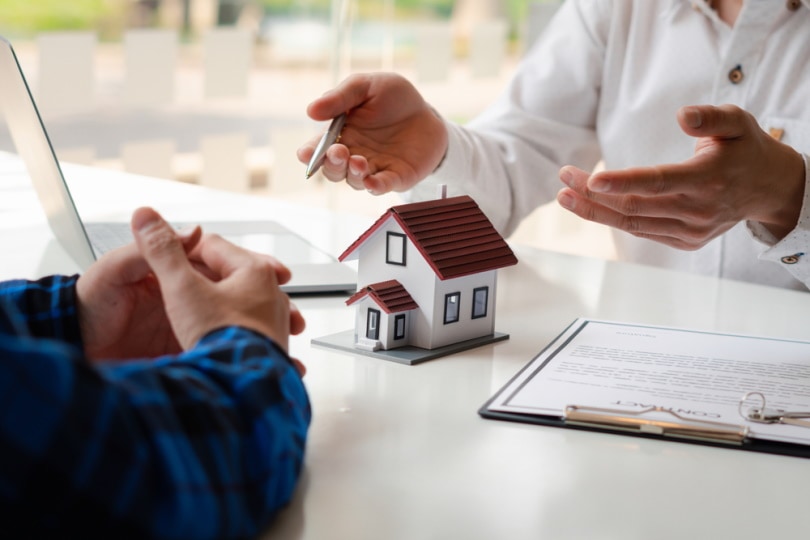 Comprehensive Coverage: Allstate vs. State Farm
State Farm offers a lot of impressive coverage, but Allstate is difficult to compete with. Allstate allows you to customize your deductible and personal property limits, plus the level of coverage for hail and cyclone damage. Allstate also splits up its deductibles by peril, meaning you only pay the deductible for the peril that impacts your home and property. The convenient home inventory app also makes keeping up with your property easy.
Our Verdict: Allstate has the best level of comprehensive coverage for homeowners, beating out State Farm with its customizable options and powerfully convenient inventory management app. You'll pay a premium for this level of protection, but it's the best choice for homeowners overall.
Customer Service: Allstate vs. State Farm
Some online users noted that State Farm has widely available customer service, but remote areas might suffer from a lack of local agents. Allstate, by comparison, has a 24/7 customer service line that makes it easy to contact an agent instantly. Many people like having an agent near them handle claims, but it's not a unified process across the country.
Another issue, while unverifiable, is that users note State Farm has the highest rate of denied claims of any insurer. This could be an issue when trying to make claims and have damages covered, or delay proceedings.
Our Verdict: Allstate has the best customer service of the two companies, with a dependable 24/7 customer service line. State Farm has agents nationwide, but its company structure makes reaching agents difficult in remote areas.

Overall Brand Reputation
Both Allstate and State Farm are recognized as all-American companies with a history stemming back to the Great Depression. Today, State Farm enjoys a greater market share, but Allstate has a reputation for premium coverage at a higher price. Both are great choices for their niches: Allstate for premium coverage, and State Farm for affordable insurance.
Coverage
Edge: Allstate
Allstate has the best levels of coverage, including additional endorsements and customizable limits. State Farm has excellent coverage as well, but their higher rate of denials makes dealing with them a risky prospect. For uncomplicated home insurance with broad levels of coverage, Allstate is the clear winner.
Price
Edge: State Farm
State Farm has lower base rates than Allstate, even if the latter has better multi-policy discounts. By bundling your home, car, and life insurance together you can save a lot on basic policies. You won't get the most premium levels of coverage out there, but State Farm's affordability makes it a very attractive choice for homeowners on a budget.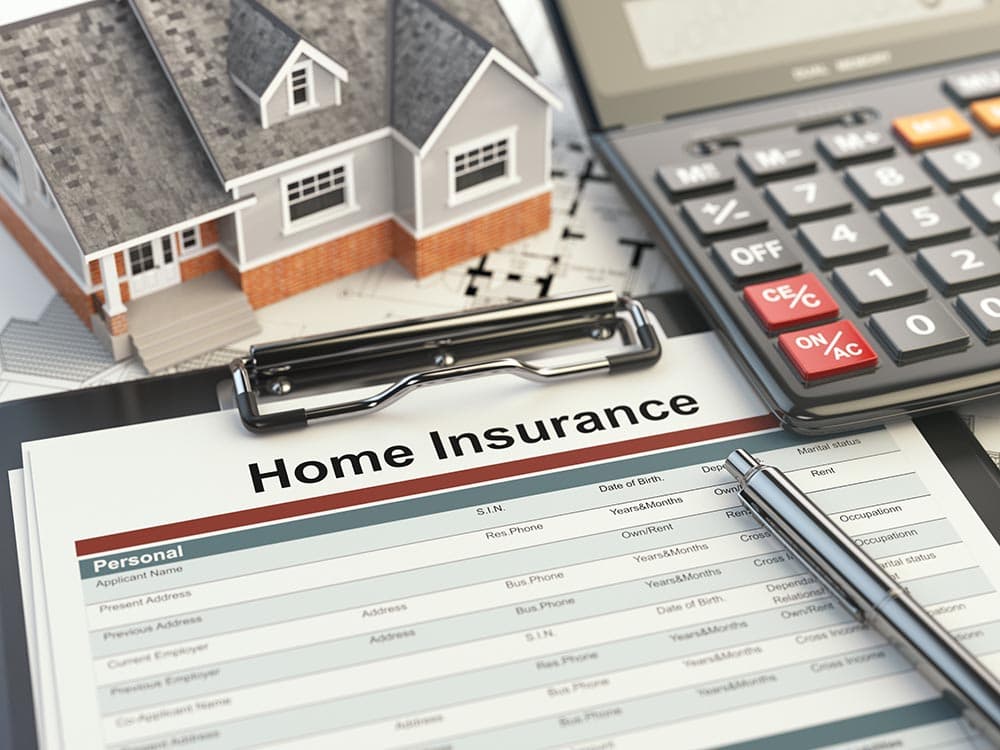 New Homeowners
Edge: State Farm
State Farm is undoubtedly the best insurance provider for new homeowners, especially if you're having your home built. By upgrading home alarms, fire sprinklers, and roofs, you can instantly save a ton on a State Farm policy. Combined with their easy-to-understand approach, they're a great first-time pick for new homeowners.
Roof Repair & Replacement
Edge: State Farm
Allstate and State Farm handle roof repairs differently. The latter will negotiate repairs at a replacement cost rate in full at the time of repair and offers discounts for using certain materials or upgrading with impact-resistant materials. Allstate doesn't offer these discounts, and also denies more claims based on "maintenance" and "wear and tear."

Conclusion
Both State Farm and Allstate are rock-solid providers of car, life, and home insurance. Allstate offers the best comprehensive coverage policies at a higher price than State Farm, but State Farm offers tons of ways to save on your insurance and a much lower base rate for policies. If you're on a budget, go with State Farm, but we rank Allstate slightly higher.