10 Bathroom Faucet Trends (2023) – Design Ideas for a Modern Home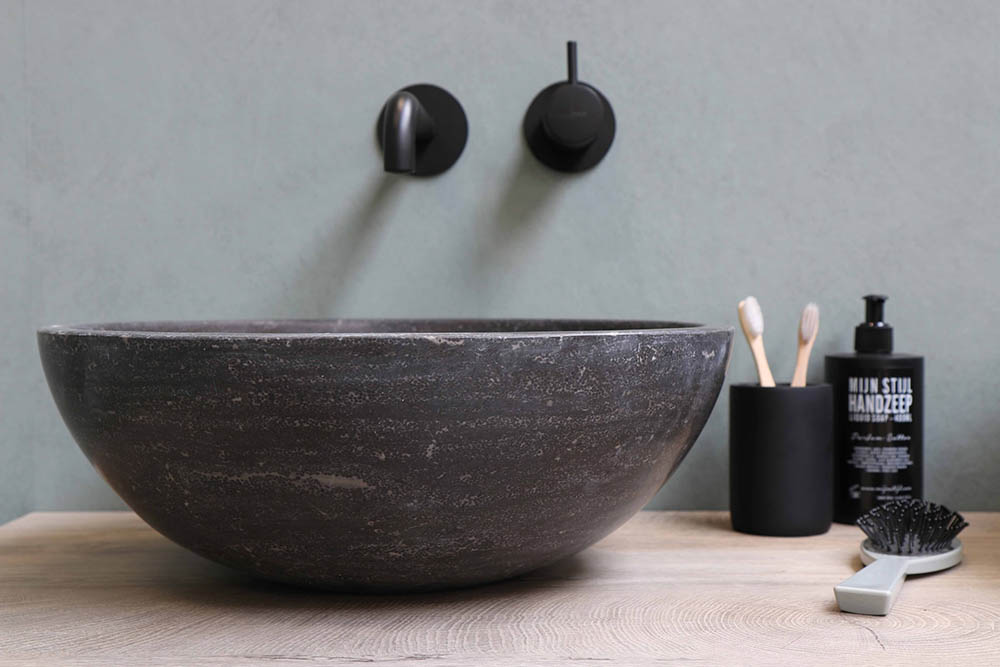 Having a modern home has been essential in the past decade, and the trend continues in the following year. Everyone loves to have a nice bathroom that will have a spa-like, contemporary feel, and one of the key components of every bathroom is a faucet. Small features can make your home stand out, so it's essential to choose a faucet that fits into the style and design of your bathroom.
We created a list of the best 10 bathroom faucet trends to keep you updated with modern designs and desired looks for a trendy bathroom.

The Top 10 Bathroom Faucet Trends
1.

High-Tech Touchless Bathroom Faucets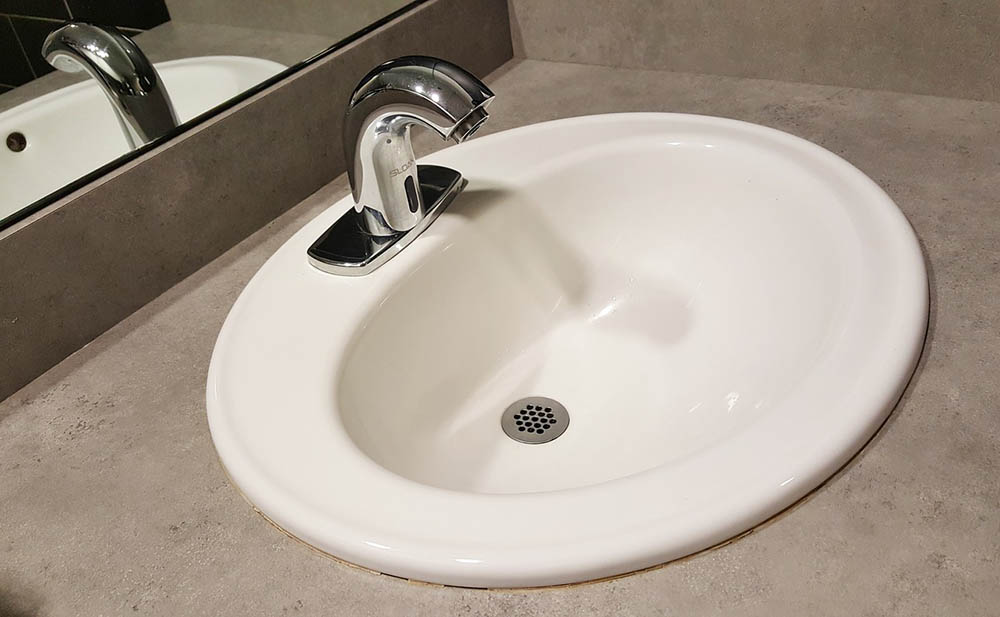 Who doesn't love to have a modern high-tech home? You can add quality and technology to your bathroom and give it a contemporary feel. If that's the style you are looking for, having a High-Tech Touchless Bathroom Faucet is just what you need. The touchless faucet will be a stunning addition to the bathroom and be a beneficial fixture as well. For example, you won't have to think about whether the faucet is turned off or not because it shuts down by itself. It will also be a great finishing touch that will add value to your property and make it look sleek and polished.
---
2.

Playful-Colorful Bathroom Faucets
Playful-Colorful Bathroom Faucets are taking over. This was a popular trend back in the 1970s, and it's undeniably making its comeback. Every bathroom needs a little bit of personality, and playful and colorful fixtures are the perfect place to add your personal touch. There's no wonder that these faucets are booming in the following year since they can really make a significant change to your bathroom, making it look trendy and adding a unique, fun touch to it. That will be a detail that will surely set your bathroom apart from other bathrooms, add a quirky touch and make it stand out.
---
3.

Wall-Mounted Bathroom Faucets
Another faucet trend that will blossom next year is Wall-Mounted Bathroom Faucets. They come in various shapes and colors and will be an exciting feature of your bathroom. A wall-mounted bathroom faucet will add alluring, attractive aesthetics and make it appealing and modern. They will also add a minimalist feel to the bathroom, making it look contemporary and fresh. A great thing about this faucet type will make the bathroom cleaner and provide you with more free counter space. You have to pay extra attention and call a plumber when installing it because wall-mounted faucets cannot be set up everywhere.
---
4.

Black-Matte Bathroom Faucets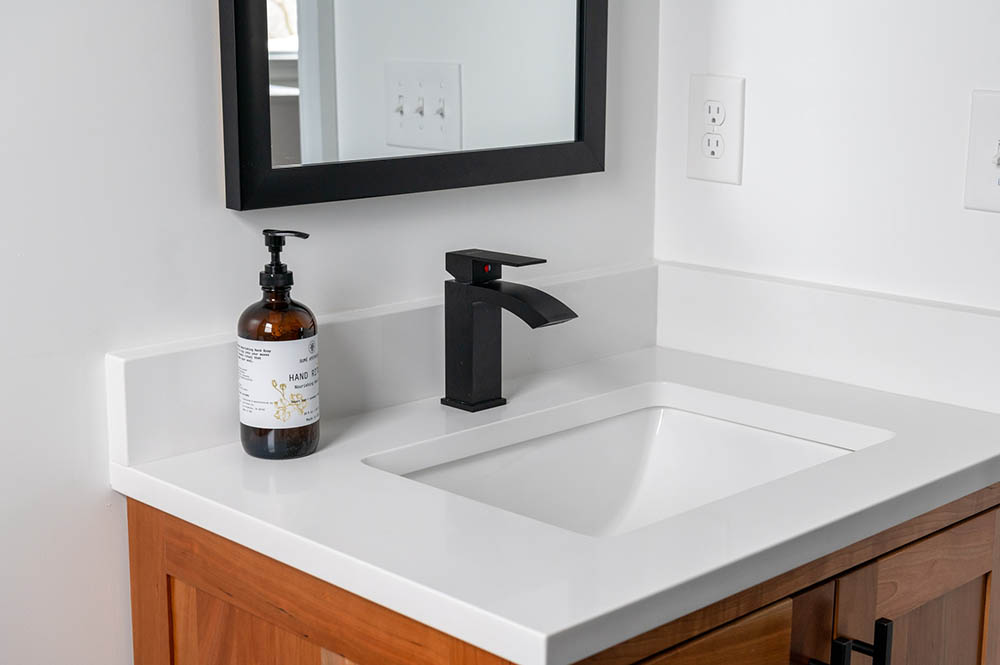 Black-Matte Bathroom Faucets have become really popular in the past couple of years, and their trend continues this year. First of all, black looks good with anything and is easily incorporated into any design. Regardless of whether you're looking to add a modern touch to your bathroom or you're going for an industrial feel, you cannot go wrong with a black matte faucet. A black-matte faucet will be a timeless addition to your bathroom, adding a luxurious and extravagant feel to it. This faucet type will add value to your home and make your bathroom aesthetically appealing.
---
5.

Brass Bathroom Faucets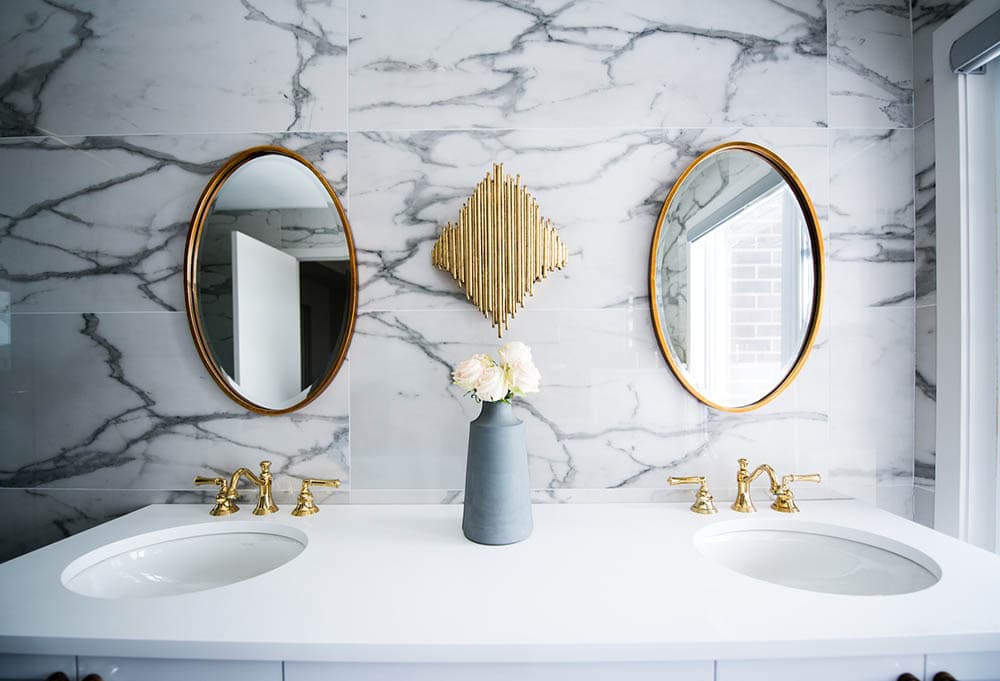 Brass Bathroom Faucets are there to add elegance and warmth to your bathroom. They have been in style for decades, which remains in the next year. The golden brass tones can really magnify the soft touch of your bathroom, making it relaxing and inviting. There's no doubt that it will be the bathroom's centerpiece, creating a calming environment you can enjoy. Brass has different finishes, so you can choose polished, brushed, or even antique brass finishes depending on the style you are going for. These faucets are very durable and easy to use, so they will increase the value of your home and make it trendy at the same time.
---
6.

Champagne-Bronze Bathroom Faucets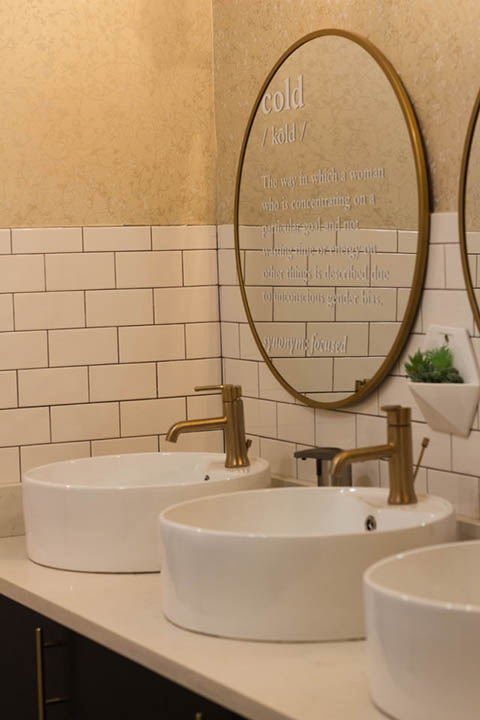 Champagne-Bronze Bathroom Faucets resemble brass ones, but they have a softer and lighter color. They will add a mellow, soft finish to the bathroom, and a great thing is that they fit in with every style, adding an antique, rich feel to it. There are plenty of different varieties, with unique finishes and different aesthetics of the faucets. The important thing is that they are highly durable and will make your bathroom look high-end. This faucet type is quite pricey, but it's well worth the money.
---
7.

Widespread Farmhouse Bathroom Faucets
Up until now, the trend has been that farmhouse faucets are used in kitchens, but this year, what's becoming popular is Widespread Farmhouse Bathroom Faucets. It will be a perfect addition to your bathroom, which will impress anyone who enters it. They are aesthetically pleasing and come in all shapes, sizes, and colors. They will especially look great wih contemporary designs by adding a softer, charming appeal to them. You can't go wrong with a widespread farmhouse faucet because it will make your bathroom both timeless and modern.
---
8.

Chrome Bathroom Faucets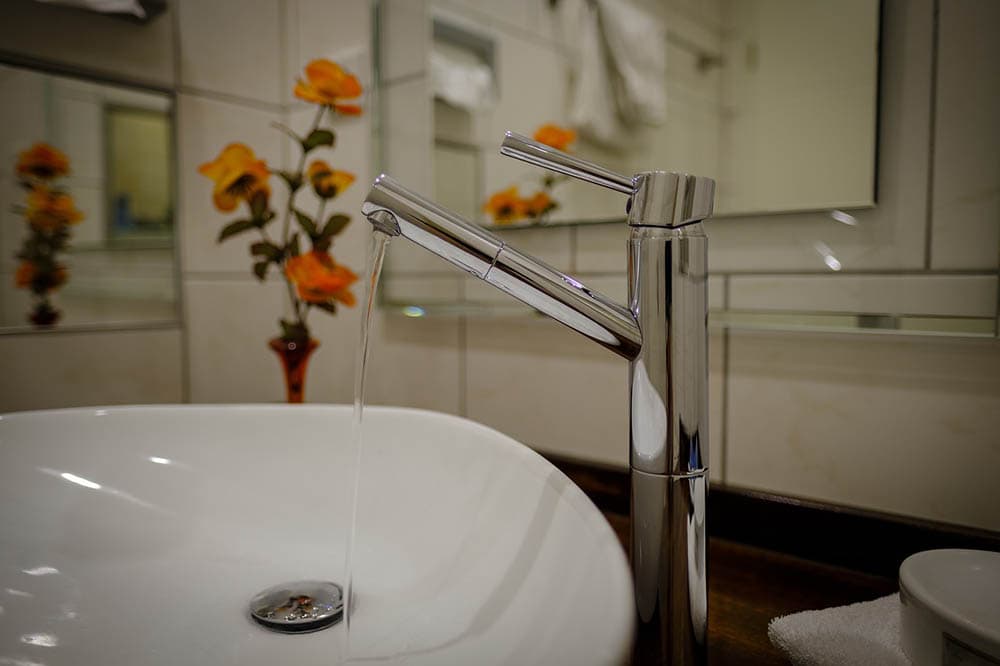 Chrome Bathroom Faucets have always been fashionable, which remains the same this year. If you are entering this year looking for a change or a fresh addition to your bathroom, this faucet would be the perfect feature for you. Chrome faucets will make your bathroom look clean, sleek, and up to date. They are an excellent accessory to any bathroom, and they have so many versatile styles that it will be challenging to choose among so many options. Also, if taken care of properly, chrome faucets will make your bathroom look beautiful for decades.
---
9.

Freestanding Bathroom Faucets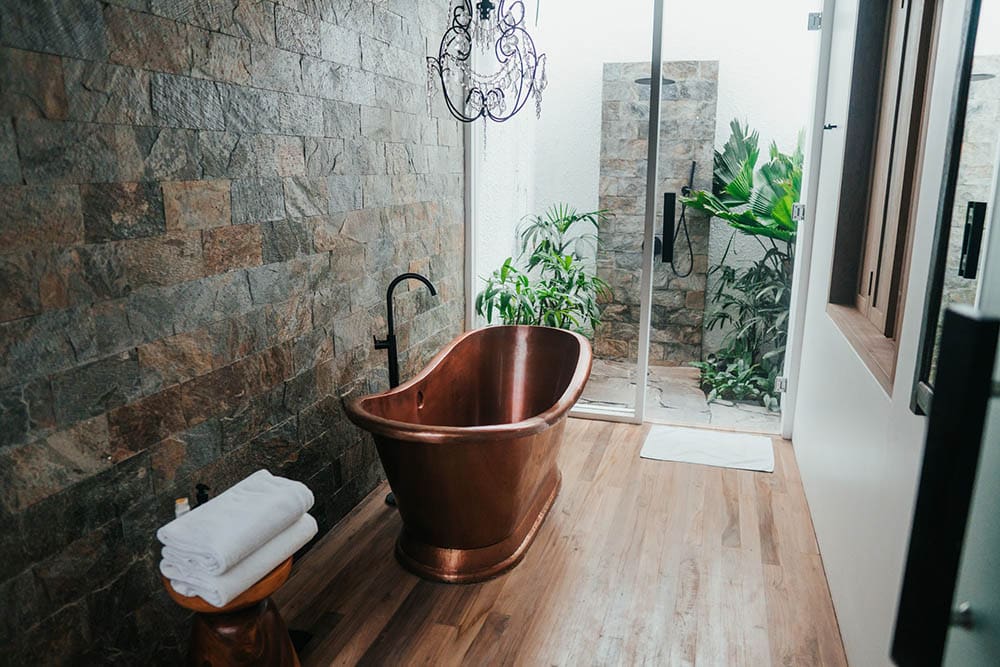 Freestanding Bathroom Faucets are mainly designed for bathtubs. They are floor-mounted and come in various combinations, styles, and finishes. A freestanding bathroom faucet is the perfect modern touch your bathroom needs to look fashionable. They are very practical, easily maintainable, and make any bathroom seem sophisticated and expensive. A fantastic thing about them is that they are designed to save water, so while they will make your bathroom beautiful, they will help protect the environment around you. They are more expensive than regular faucet types, but they are worth every penny.
---
10.

Waterfall Bathroom Faucets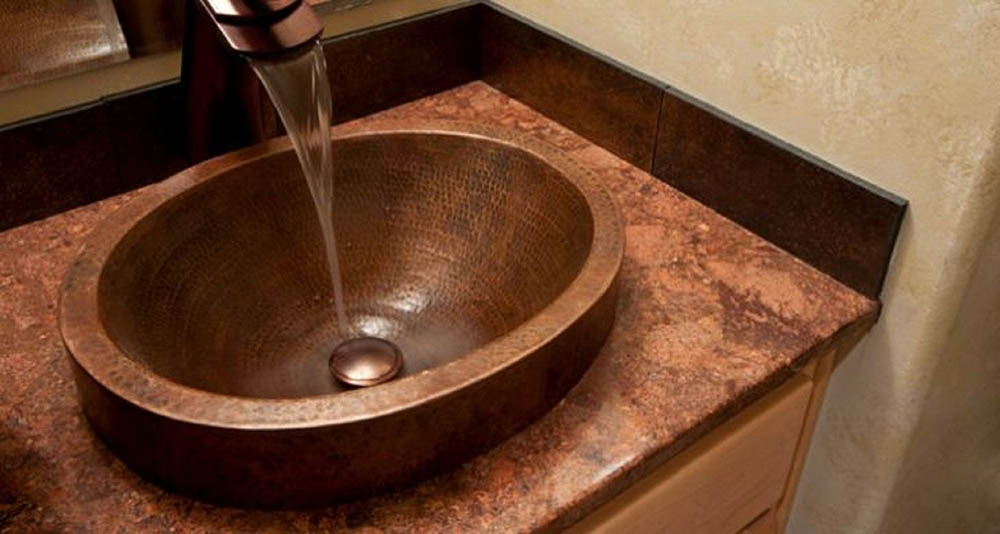 Waterfall Bathroom Faucets are becoming more and more popular. They have attractive, appealing designs everyone will love. Another great thing about them is that they can be mixed with the styles we mentioned above for an even more modern appeal to your bathroom. Waterfall faucets look stunning, and they will help you create a peaceful oasis in your bathroom. You'll be able to relax every time you hear and see the water running from the faucet. Since they are modernly designed, they have additional features such as LED lights. This faucet type doesn't splash; it's easy to clean, reduces water use, and adds worth to your home.
Related Read: 12 Bathroom Trends to Avoid this Year

Conclusion
Regardless of your style, there's no doubt that you will be able to find an interesting faucet design that will make your bathroom look modern. Check out all the options on the market and find out which one fits the best into the theme and aesthetics you are envisioning.
Looking for more tips on bathroom design? Take a look at:
---
Featured Image Credit: Sanibell BV, Unsplash