10 Most Populated Cities in the World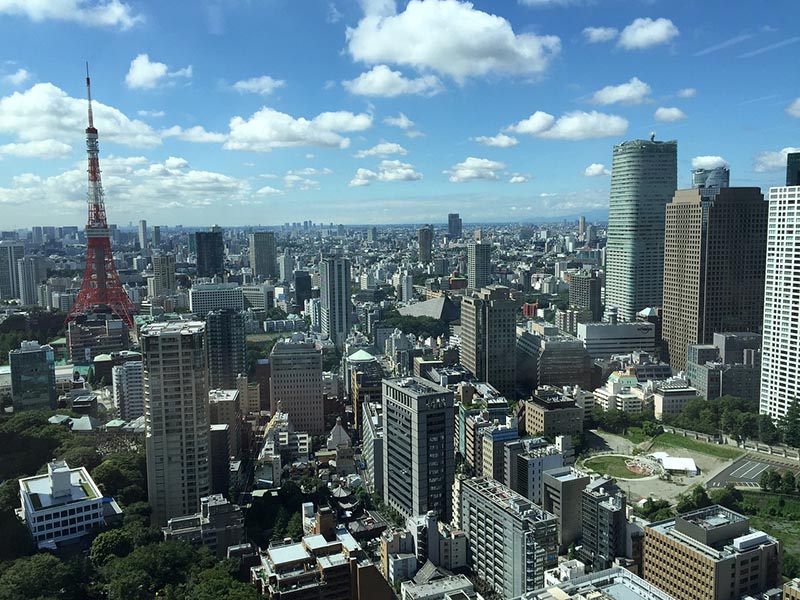 There are approximately 8 billion people in the world, with more than half of the population living in cities. Ranking cities according to their population is actually more of a challenge than many might think. Although population data from most countries and regions is readily available, defining a city is more challenging.
Around the built-up areas of most cities, expansive populations have grown, making up what is known as urban areas. Some cities might incorporate multiple cities. This is true of at least two cities on the list below. The city of Tokyo, for example, is now considered to include Yokohama, which is Japan's second-largest city and greatly inflates Tokyo's population.
Below is a list of the world's 10 largest cities

The 10 Most Populated Cities in the World
1.

Tokyo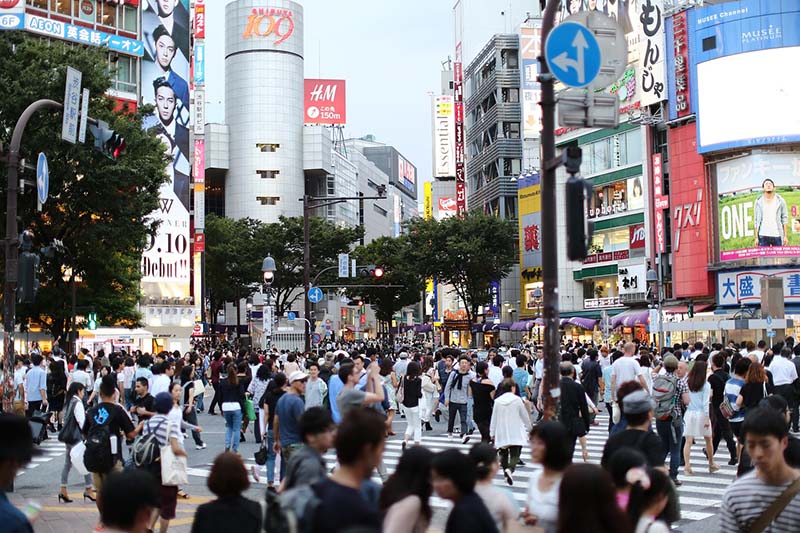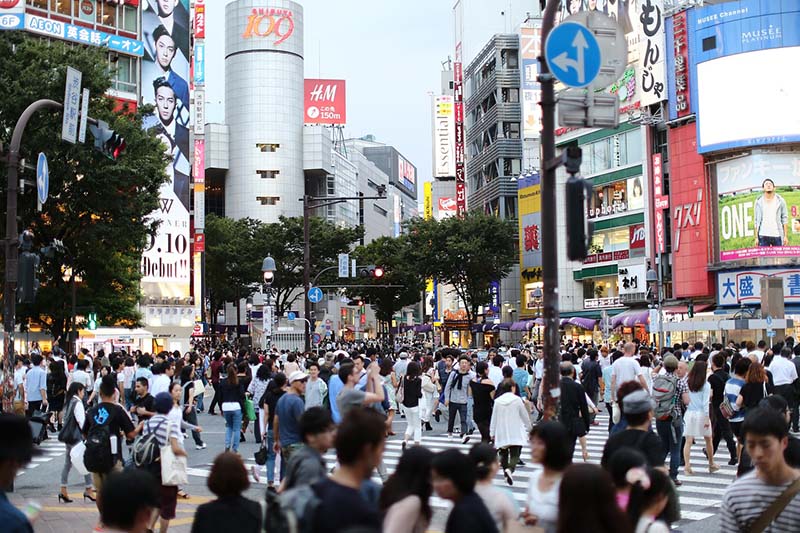 | | |
| --- | --- |
| Country: | Japan |
| Population: | 37 million |
The first entry on the list, and the world's most populous city, is Tokyo, and it is controversial because the figure of 37 million people includes those that live in Yokohama, which is considered Japan's second-largest city.
Tokyo is the most populous and capital city of Japan. As you would expect, Japan's capital is extremely busy, and it combines ancient temples with ultra-modern skyscrapers. Tokyo was called Edo until 1868. Until this time, Japan's capital was Kyoto, but this was changed, as Tokyo had been the country's most populated city since the 17th Century.
---
2.

Delhi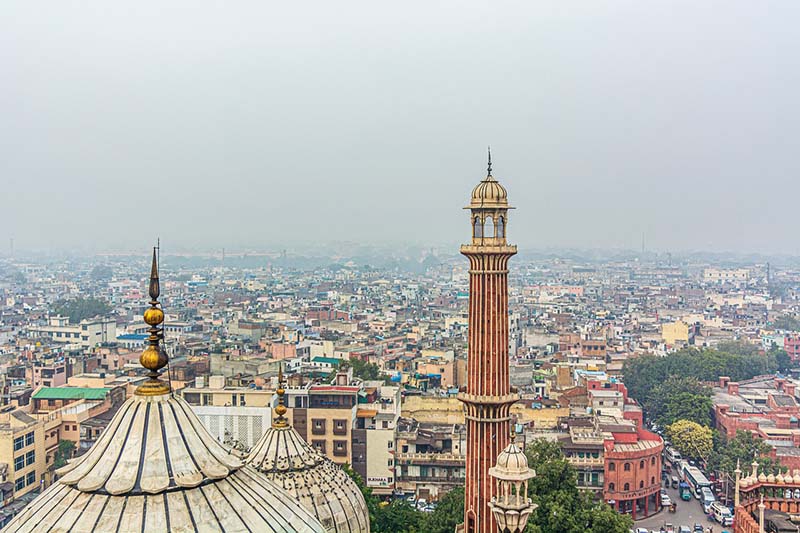 | | |
| --- | --- |
| Country: | India |
| Population: | 32 million |
Delhi, located in India, is made up of Old Delhi, which is the historic and traditional half of the city, and New Delhi. New Delhi was only built in the early 20th Century and was named the capital of British India. A combined 32 million people live in Delhi.
The city is home to government and municipal buildings, but also still to traditional markets, including the Khari Baori market, which is the largest spice market in Asia. Visitors can also see the five remaining gates, of which 14 once surrounded the city and restricted movement into and out of Delhi.
---
3.

Shanghai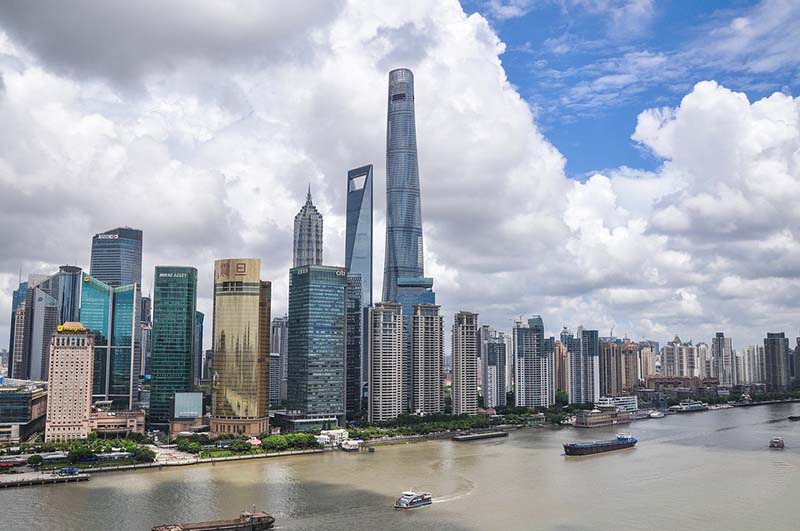 | | |
| --- | --- |
| Country: | China |
| Population: | 29 million |
Shanghai could arguably claim to be the world's largest city. The main city itself has a population of 24 million people, which would put it beyond Tokyo and Delhi's proper city populations. Including the surrounding urban area, China's largest city, which was established to become Asia's New York, has a population of nearly 30 million.
Despite its size, Shanghai is not the country's capital. However, it is another city that combines ancient architecture with modern buildings and attracts tens of millions of tourists every year.
---
4.

Dhaka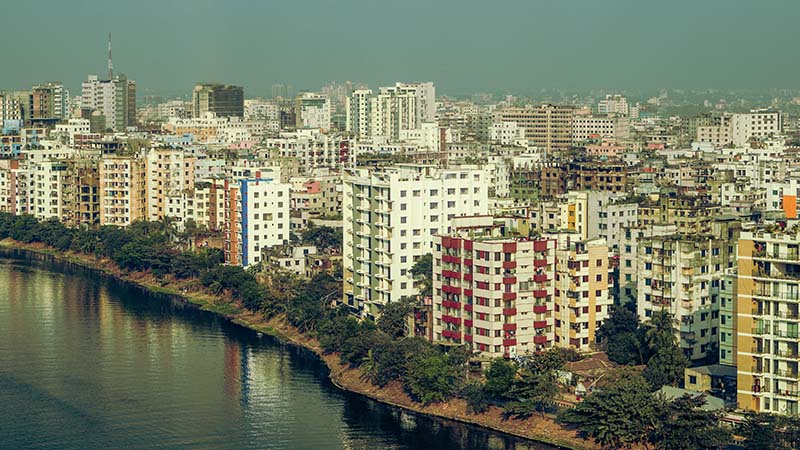 | | |
| --- | --- |
| Country: | Bangladesh |
| Population: | 22 million |
Dhaka, or Dacca, is the largest city and capital of Bangladesh and has a population of 22 million people. Dhaka has been the capital of the country since Bangladesh gained independence from India in 1971.
It is home to the country's government and is an educational center. Dhaka University is one of several institutions of learning found in the city. As well as being the country's financial and administrative hub, the city still has strong links to the textile and agricultural industries, as it is located in the heart of rice and jute growing regions. The city of mosques is home to several hundred mosques, which attract visitors from around the world.
---
5.

Sao Paulo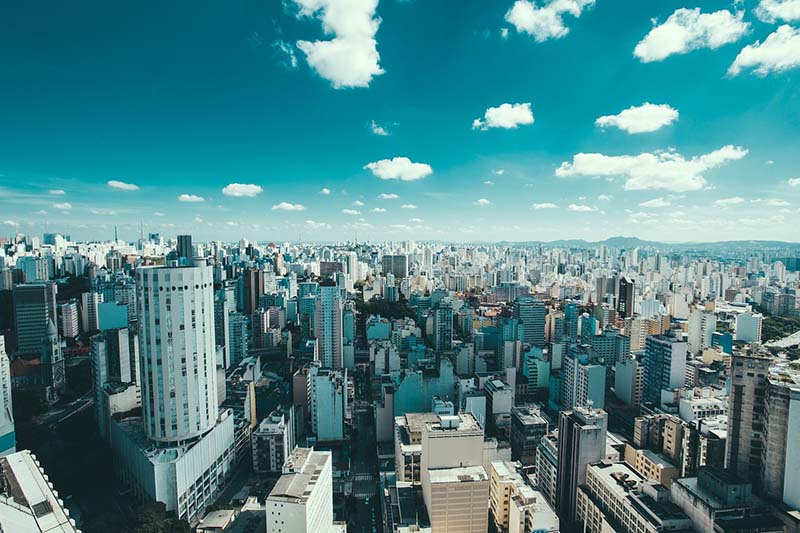 | | |
| --- | --- |
| Country: | Brazil |
| Population: | 22 million |
Although Brasilia is the country's capital, Sao Paulo's population of 22 million makes it Brazil's most populous city and one of the largest cities in the world. Sao Paulo existed largely in the shadows of Rio de Janeiro, in terms of importance to Brazil, but during the late 19th Century, and as coffee become an increasingly important expert to the nation, it gained prominence. Such has been its growth, Sao Paulo had one-tenth of Rio's population at the start of the 20th Century but 100 years later, its population is more than double Rio's.
Unusually, Sao Paulo has very few ancient buildings and is made up primarily of modern architecture.
---
6.

Mexico City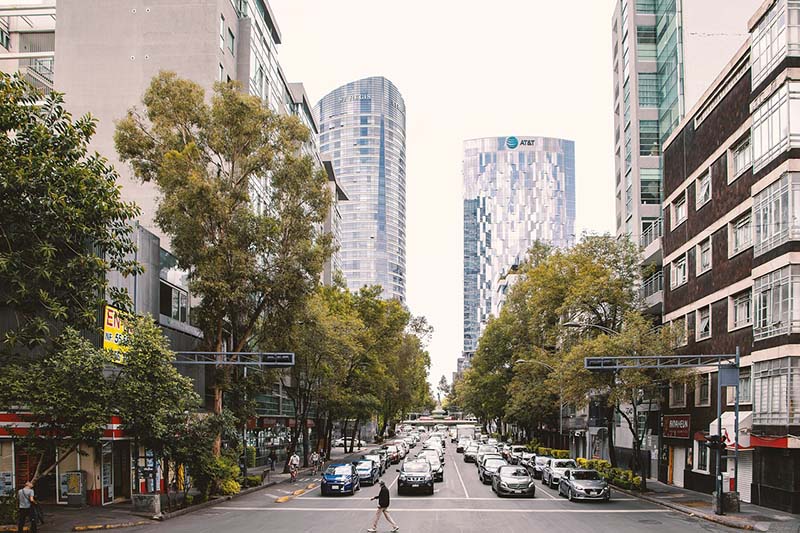 | | |
| --- | --- |
| Country: | Mexico |
| Population: | 22 million |
Mexico City is the capital and most populous city of Mexico. It is also the most populated city in the Western Hemisphere and is considered one of the most important cities in the world. It was once the capital of the Aztec Empire and New Spain.
As well as being one the largest cities in the world, Mexico City is considered to be one of the richest behind Tokyo, New York, Los Angeles, Chicago, Paris, and London. It has more museums than all but one other city: London. It welcomes approximately 30 million air tourists a year. Its high altitude, being more than 2 kilometers above sea level, can cause some altitude sickness for the first couple of hours, but visitors usually become accustomed quickly.
---
7.

Cairo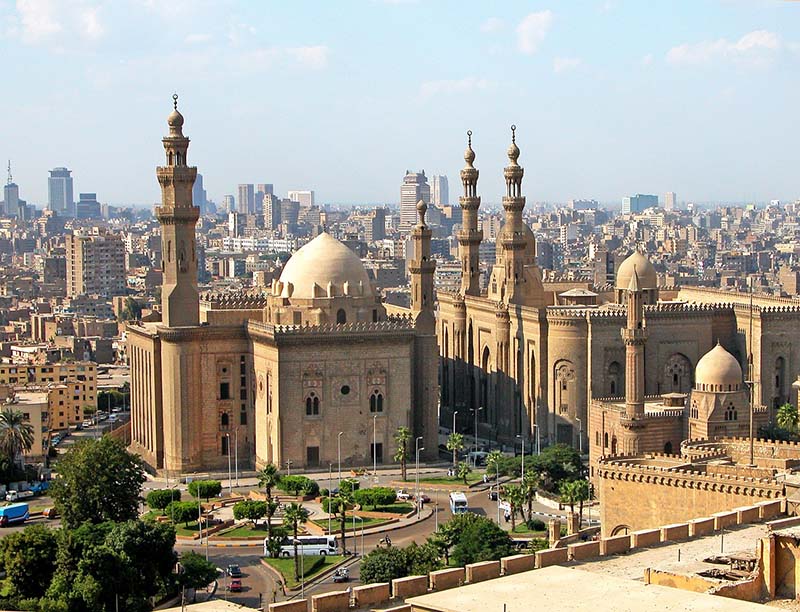 | | |
| --- | --- |
| Country: | Egypt |
| Population: | 22 million |
Cairo is the largest city in Egypt and one of the largest in Africa. It can be considered a city of extremes in many respects. It is known as the city of a thousand minarets. A minaret is a small tower that is built next to a mosque. It is the only city in the world that has an ancient wonder of the world intact: the Great Pyramid of Giza. The pyramid took around 20 years to complete and consists of two million blocks of stone. When it was built, it was the tallest manmade structure in the world, although this mantle was likely taken by Lincoln Cathedral and later by the Eiffel Tower.
Oasis is the world's largest food court with 25 restaurants and over 40,000 square meters with room for more than 4,200 diners at a time.
---
8.

Beijing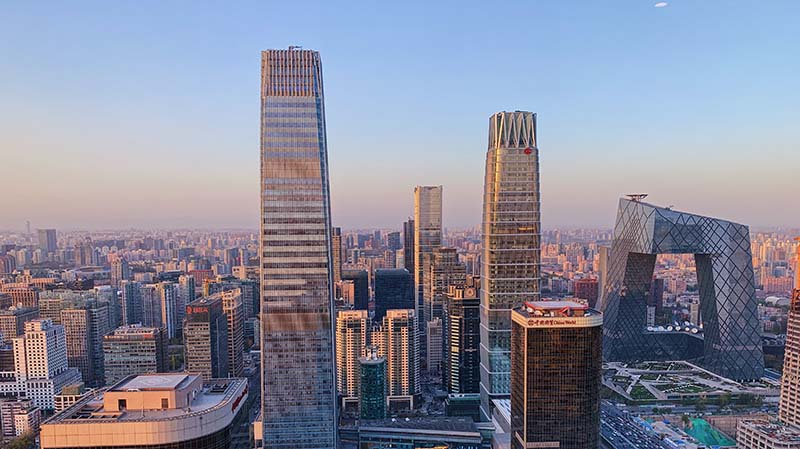 | | |
| --- | --- |
| Country: | China |
| Population: | 21 million |
It has undergone multiple name changes with Beijing being the 16th name of China's capital. It is home to seven UNESCO World Heritage sites and is one of the oldest cities in the world, along with London. It is 10 times older than Sydney. Its historical significance is evident in the city's architecture, where visitors can see an incredible mixture of ancient buildings that are thousands of years old combined with those that have been constructed in the past few years.
With a population of 21 million people, Beijing is China's second-largest city, its capital, and one of the world's most impressive.
---
9.

Mumbai
| | |
| --- | --- |
| Country: | India |
| Population: | 21 million |
Mumbai is India's second-largest city, including urban areas, and is home to 21 million people. As well as being the financial, commercial, entertainment, and scientific center of the country, Mumbai, once called Bombay, is also a major transport hub. In fact, India's first bus service was launched in Mumbai and the country's first train ran from the city.
Excluding Buckingham Palace, the property called Antilia in Mumbai is considered the world's most expensive house and is valued at the equivalent of $2 billion.
---
10.

Osaka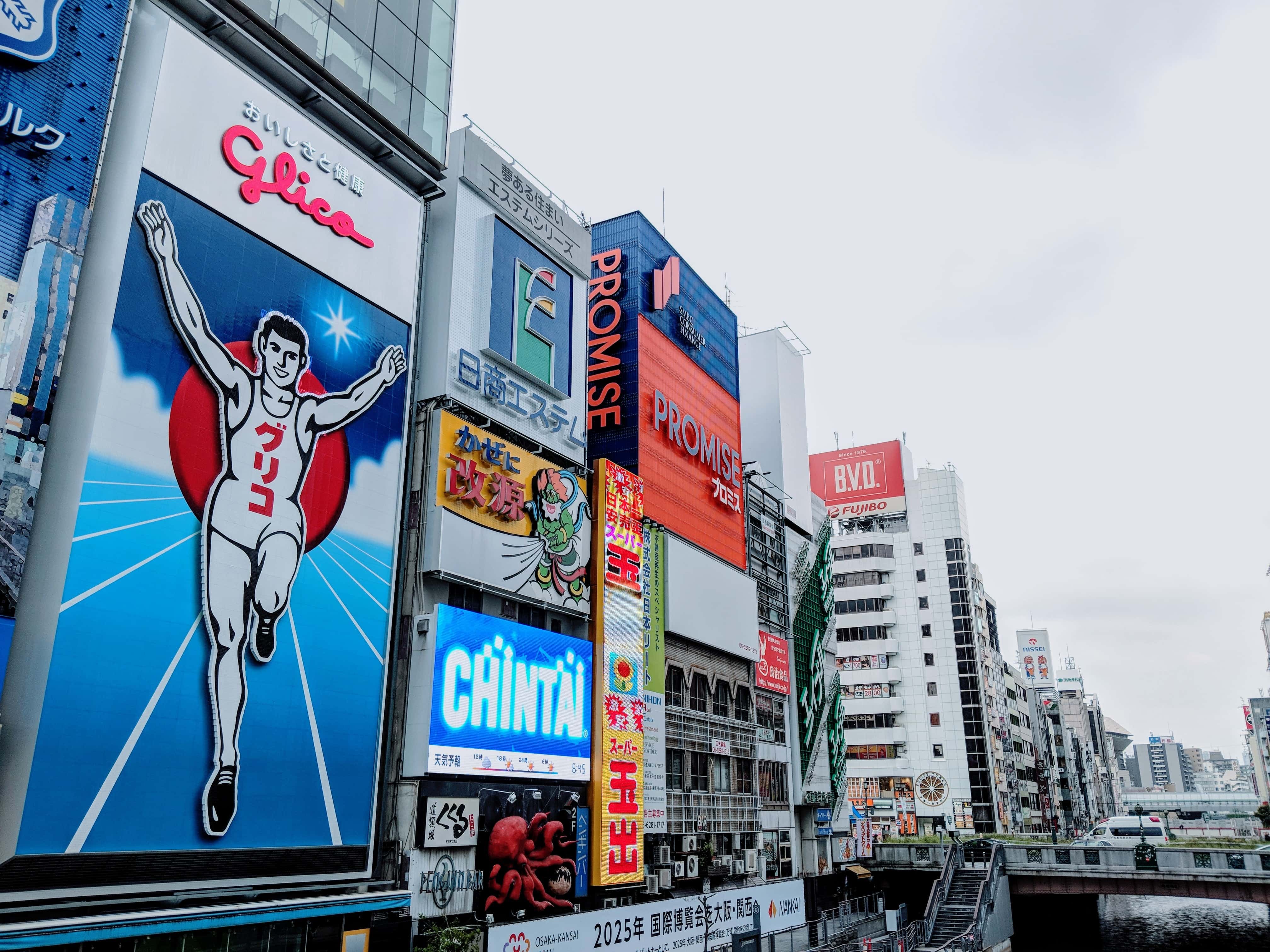 | | |
| --- | --- |
| Country: | Japan |
| Population: | 19 million |
Osaka is Japan's second-largest city, taking into account urban areas, and the third-largest city proper. It has a population of nearly 20 million people and is especially known for its food and drink. Much of the city, and especially its historical sites, were ruined during World War II, but Osaka bounced back, especially during the 1980s.
The city's skyline is packed with modern buildings and is especially dominated by the Umeda Sky Building, which is two massive towers that are connected by a large platform between them.

Conclusion
Tokyo is the world's most populous city with a population of 37 million—some 5 million more than Delhi's 32 million, which is considered the second most populous city in the world. Behind Delhi comes Shanghai with 29 million. Then comes the pack of Dhaka, Sao Paulo, Mexico City, and Cairo with 22 million people. Beijing and Mumbai both have 21 million people, and Osaka, though still one of the world's largest populations, is the only city on the list with fewer than 20 million people.
---
Featured Image Credit: Yellowmagics9, Pixabay