10 Best 3.5-Inch Car Speakers in 2023 – Reviews & Top Picks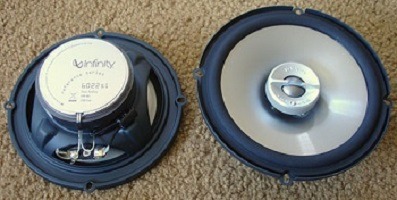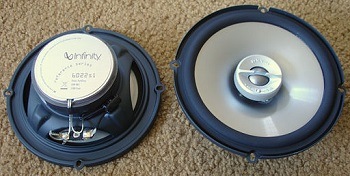 If you are an avid music lover, you know the importance of having high-quality audio fidelity inside your vehicle. Your factory-installed speakers just won't cut it for a truly immersive audio experience, and the humble 3.5-inch speaker can give you great-sounding audio without emptying your pockets.
In most popular music, the middle and treble frequencies are where all the action happens: They are responsible for the clarity of vocals and rich and crisp highs. They are also small and compact and will give you great audio without crowding your car's interior with bulky speakers and amplifiers. Subterranean bass is not for everyone, and if you are just looking for great-sounding music without complicated wiring, crossovers, and amplifiers, 3.5-inch speakers are for you.
If you're overwhelmed or confused by the vast array of different 3.5-inch speakers available today, don't worry! We've done all the hard work and created a list of in-depth reviews to help you find the right 3.5-inch speaker for your unique needs.
A Quick Look at the Winners in 2023:
Rating
Image
Product
Details

Best Overall

Rockford Fosgate P132 Full Range Speaker

Includes mounting hardware and adaptor plate
High- quality construction
Easy installation
CHECK PRICE

Best Value

BOSS Audio Systems CH3220 Car Speakers

Affordable
Full-range
70-watt peak output
High-temperature voice coils
CHECK PRICE

Premium Choice

Infinity Reference 2-way Car Speakers

Textile tweeters
Oversized woofers for more bass response
Quality construction
CHECK PRICE

Pioneer TS-A878 2-Way Speakers

Strong construction
Inexpensive
Adjustable mounting
CHECK PRICE

KICKER 2-Way Speakers

Treated UV-resistant foam surround
Ultra-thin mounding profile
Large magnet for high volumes
CHECK PRICE
The 10 Best 3.5-inch Car Speakers:
1.

Rockford Fosgate P132 Full Range Speaker — Best Overall
Rockford Fosgate is a highly respected and well-known manufacturer of quality audio products, and the P132 Punch 2-way speaker is proof of that. It is easy to install and has a 20-watt RMS rating and a peak rating of 40 watts. This speaker comes with mounting hardware and an OEM adapter plate for quick and easy installation. Featuring a PEI dome tweeter with built-in crossover, it also has quality high-frequency reproduction. This speaker has injection-molded, mineral-filled polypropylene cones, with butyl rubber surrounds for high volume output and lasting quality.
This is all housed inside a FlexFit basket design that utilizes slots instead of standard screw holes, which allows for easier and accurate fitting of the speaker for any sized space. It also features a unique Integrated Concealed Crossover, which eliminates the need for external crossovers that will take up precious space. Overall this is the best 3.5 inch car speaker available this year.
Pros
Included Includes mounting hardware and adaptor plate

High- quality construction

Easy installation

Peak power rating of 40 watts
---
2.

BOSS Audio Systems CH3220 Car Speakers — Best Value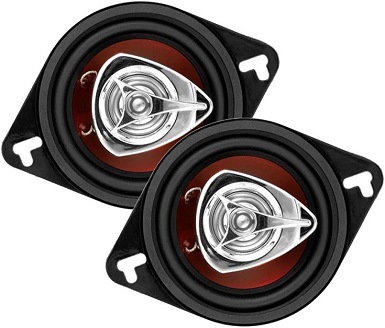 If you are looking for great audio fidelity without breaking the bank, these two 2-way CH3220 speakers from BOSS Audio Systems are our top choice for the best 3.5-inch speakers for the money. They feature a durable, metallic poly-injection cone, a flexible rubber surround, and a piezoelectric tweeter housed inside a stamped metallic basket. They are full-range, 140-watt speakers, with a peak rating of 70 watts each and high-temperature voice coils for effective and safe extended use.
While these are full-range speakers, don't expect any booming bass response. While they are leagues better than any stock speakers, you may find the clarity of sound a bit disappointing if you're a dedicated audiophile, which keeps them out of our top spot. That said, they are a great addition to any sound system if you are on a tight budget.
Pros
Affordable

Full-range, 70-watt peak output

High-temperature voice coils
Cons
Poor bass response
Lack of clarity
---
3.

Infinity Reference 2-way Car Speakers — Premium Choice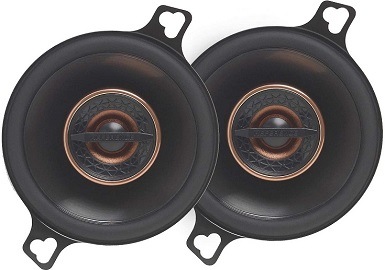 These REF-3032CFX speakers from Infinity are high-quality and premium choices to replace your stock speakers. They feature edge-driven textile tweeters that will give you crisp and clear highs, as well as premium quality that will outlast other stock tweeters. The woofers feature a unique Plus One design made oversized, offering more surface area and thus more bass response and enhanced mid-range performance. These woofers are housed in specially engineered baskets to fit into most factory speaker locations. They have an RMS rating of 25 watts and a peak sensitivity of 75 watts — plenty of power for the small size.
Some users report difficulty installing them, even in stock factory locations, as they don't have included adaptor plates. This small caveat and the higher price keep them from our top two positions.
Pros
Textile tweeters
Oversized woofers for more bass response
Quality construction
Cons
Expensive
Can be tricky to install
---
4.

Pioneer TS-A878 2-Way Speakers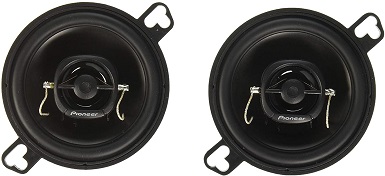 These TS-A878 two2-way speakers from Pioneer have great sound and quality construction for a decent price. They feature carbon-graphite-blended IMPP composite cone woofers that are rigid and durable for optimum bass and 1-inch poly-ether imide dome tweeters for crystal-clear highs. An RMS rating of 15 watts and a peak power output of 60 watts will give you decent volume for the price. The basket will fit perfectly in any GM, Ford, and Volkswagen vehicles, but the triangle-shaped screw-hole mounts allow for plenty of extra play to help them fit almost any car.
Some users report buzzing and distortion from these speakers at high volume. This could be due to the tweeter being placed close to the grill when installed, which can sometimes cause them to rub up against it.
Pros
Strong construction
Inexpensive
Adjustable mounting
Cons
Reports of distortion at high volumes
---
5.

KICKER 43DSC3504 2-Way Speakers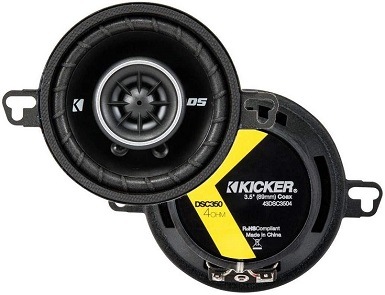 Kicker is a well-known and trustworthy brand in the car audio world, delivering high-quality and great-sounding products. These 30-watt, two-way speakers feature a treated foam surround that is durable and resistant to UV rays, making them last when placed in the dash, which receives a great deal of sun. They also have minimal tweeter protrusion for flexible installation and an ultra-thin mounting profile so they can easily fit into tight spaces. The huge magnets will be sure to give your setup the high volume usually lacking from such a small speaker.
Users do report a muddy sound output and a lack of clarity in the high-frequency range. This can be improved with EQ tweaking, but even then, it is somewhat lacking. They are also poorly constructed, with many users reporting the glue seams detaching and thus causing rattling when in use.
Pros
Treated UV-resistant foam surround
Ultra-thin mounding profile
Large magnet for high volumes
Cons
Lack of clarity
Poor construction
---
6.

Skar Audio 2-Way Elite Coaxial Car Speakers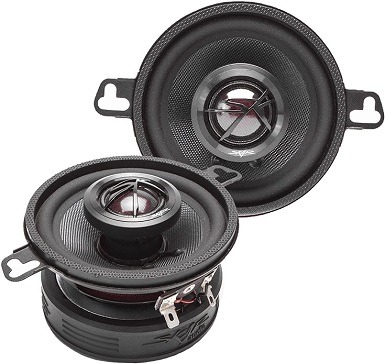 These TX35 2two-way speakers from Skar Audio can pack a punch. They feature an RMS rating of 60 watts and a peak power rating of 120 watts (per pair) and have a powerful Ferrite magnet and 1-inch copper voice coil to push out high volumes. The 0.8-inch high-performance silk dome tweeter sits above a durable glass fiber cone inside a TPE surround for responsive low, middle, and high frequencies. They are perfect for the audiophile who wants power.
While they can indeed handle a large amount of power, they somewhat lack in accurate sound reproduction and quality. Users report a high volume output that sacrifices detail to achieve it. They can also be difficult to install and may require altering your factory speaker spaces.
Pros
High power and volume
Quality components
Cons
Lacking in audio clarity
Tricky to install
---
7.

JBL GTO329 Premium Co-Axial Speaker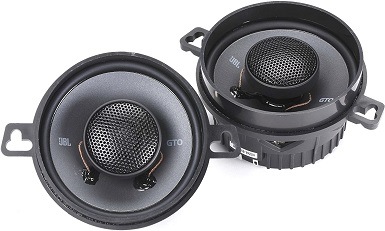 Ask any car-audio enthusiast, and they will rave about the quality and great sound that come from JBL, and the GTO329 speakers are no different. They feature a durable carbon-injected Plus One cone that is larger than average for speakers in this class and will move more air and thus create more bass. The soft-dome tweeters have oversized voice coils that allow for greater heat dissipation and power handling. This all sits inside a strong, non-magnetic, carbon-composite basket.
The large diameter and oversized woofer can make them difficult to install, and alteration may be required. The trim ring is permanently attached to the speaker, so it will be difficult to replace the standard speaker cover on your dash, depending on the car.
Pros
High- quality construction
High power output
Cons
Permanent ring makes them difficult to install
Large mounting depth
---
8.

JBL CLUB3020 2-Way Coaxial Car Speaker
These speakers come from JBL's budget line, and are low-cost but high power and are simple and easy to install. They feature UV-resistant polypropylene woofers for the durability needed on a dash mounting. JBL included its unique PlusOne technology in these speakers, which have a cone with an extended surface area in order to move more air and create a better bass response. This is topped by an edge-driven PEI tweeter for clear and crisp high frequencies.
There are no grills included, which is inconvenient if your factory-installed speakers don't have any, as they will then be exposed to dust and sunlight. Users report rattling at high volumes and not much power or clarity behind these speakers.
Pros
Easy to install
PlusOne cones with extended surface area
UV-resistant woofers
Cons
No grills included
Rattle at high volumes
Lack definition and power
---
9.

Kenwood Dash-Mount Dual-Cone Speaker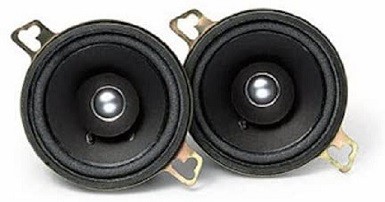 These 3.5-inch speakers from Kenwood feature an RMS power rating of 23 watts each and a peak rating of 40 watts each. They have a unique 0.5-inch water-resistant cone and a high-energy strontium magnet. A built-in "whizzer cone" will extend the frequency response. These speakers have a high volume output, considering their small size and low power rating. They are quick and simple to install with the quick-mount tabs, so you don't need additional mounting hardware or modification.
They have no grill cover, which is inconvenient if you are placing them in your dash where they are prone to dust and UV exposure. Users also report vibration and even distortion at high volumes, and the speakers will require a fair amount of EQ tweaking to get decent high-frequency output.
Pros
Affordable
Water-resistant cone
Easy to installation
Cons
No grill cover
Vibration at high volumes
Will require EQ adjustment
---
10.

Planet Audio TRQ322 Car Speakers
These TRQ322 two2-way speakers from Planet Audio have resilient polyurethane cones, high-temperature voice coils, and flexible butyl rubber surrounds, all housed inside a stamped-metal basket. They have a peak power rating of 60 watts and an RMS rating of 25watts.
The wire connectors on the speaker are made from cardboard, so they are quite fragile. The sound quality is somewhat fragile too, with any push in volume resulting in distortion. Without a fair amount of EQ, these speakers have a muddy middle frequency and scratchy, piercing highs. There are several other speakers in this price range than can offer better audio fidelity and higher quality construction.
Cons
Cardboard wire connectors
Distort at high volume
Low- quality construction
Poor sound reproduction
---
Buyers Guide – Purchasing the Best 3.5 Inch Car Speakers
If you are looking to upgrade your factory-installed sound system but don't need thumping bass frequencies or ultra-high volumes, the best place to start is with 3.5-inch dash speakers. These are responsible for producing clear and accurate vocals and crisp and cutting highs. They also don't take up much space — they are simply installed discreetly into your dashboard, making them ideal if you don't want large, clunky speakers, amplifiers, and crossovers taking up space in your vehicle. These smaller speakers are also specifically designed to produce accurate sound in small spaces, like your car. There are a few key features to consider before purchasing, though.
Power
This goes without saying, but the more power output that the speakers are capable of, the more volume you'll get from them. That said, high volume doesn't always equate with high audio quality, and it is often a tightrope walk to find the optimum balance of power versus clarity.
Speaker output is measured with RMS, or how power much it can handle continuously, and peak power, the maximum amount that the speaker can deal with in short bursts. You'll need to make sure this power rating matches that of your car's stereo to avoid distortion or blown speakers and amplifiers.
While power output may not seem like a huge consideration with such a small speaker, it can make a massive difference in audio quality inside your car.
Construction
Speaker cones are commonly made from synthetic materials like polypropylene or a composite material (e.g., mica-injected polypropylene). Polypropylene and composites are stronger, more durable materials, but they are stiff and don't allow for much air movement. That's why some companies offer an oversized woofer-cone to allow for more air movement, which will create more bass. Higher quality speakers are often housed in a pressed-metal casing, and the tweeters are made from softer materials like cloth or rubber. They can also have additional features like waterproofing and dust-proofing.
High-quality construction has an important role to play in sound quality and will also make your speakers last longer and sound better. While you may not consider bass playing an important role in a 3.5-inch speaker, the ability of movement from the cone will also provide clearer middle frequencies.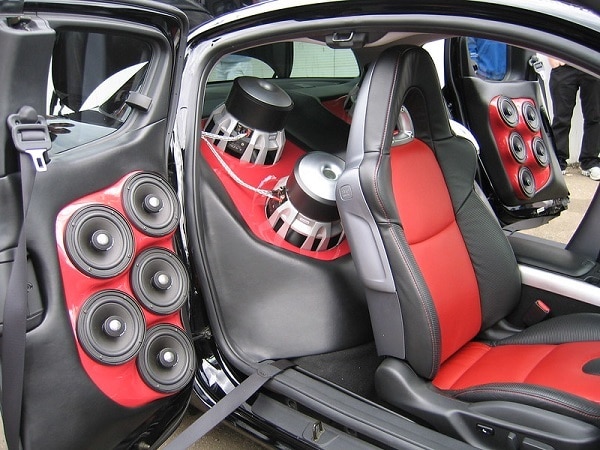 Audio Quality
While it can be difficult to assess whether a speaker sounds good without hearing it first, there are a few other ways to get a good idea of sound quality.
The first is whether speakers are coaxial, which means they are full-range speakers. A coaxial combines a woofer (for low and middle frequencies) with a tweeter to take care of the highs. Construction materials can also have a huge impact on audio quality, as better materials tend to produce better sound. One last aspect to help you decide is the speaker brand. A well-known, trusted brand is sure to give you good audio reproduction. But of course, good brands are not exclusive to good sound.
Careful consideration of power, construction materials, and a trusted brand will give you a good idea of what audio quality to expect.
---
Conclusion
Our top choice for a a 3.5-inch speaker goes to the Rockford Fosgate P132 Punch. Its included mounting hardware and adaptor plate make it simple to install, and its high-quality construction materials make it long-lasting, and sure to give you great quality audio reproduction.
The best 3.5-inch speakers for the money according to our reviews is the BOSS CH3220. With quality construction and high power output, they are an affordable yet capable choice if you are on a budget.
There are many 3.5-inch speakers available on the market today, and it can become overwhelming to find the right one for you. Hopefully, our in-depth reviews have helped you find the right 3.5-inch speaker to suit your unique needs.