Ingersoll Rand 2115TiMAX Air Impact Wrench Review 2021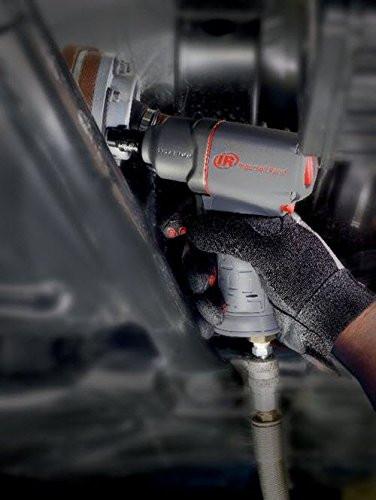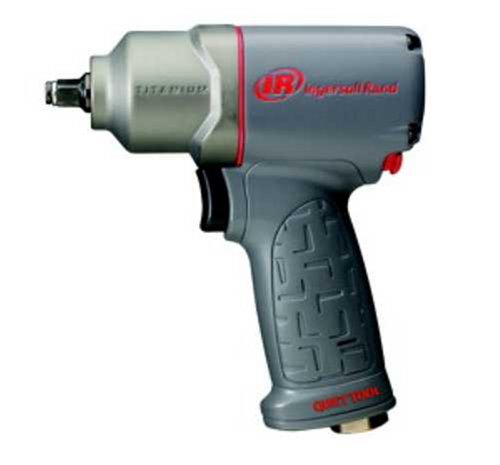 Editor Rating: 4.6/5
Build Quality
Power
Features
Price
Review Summary
Ingersoll Rand's 215TiMAX isn't going to be any mechanic's be-all, end-all of their impact tool inventory. It can, however, serve as a very important component to a multi-tool collection. It is super lightweight — one of the smallest impact tools on the market — and can deliver enough torque for most pretty basic jobs required for auto maintenance. It is designed with operator ease in mind, allowing one-handed control of just about everything. It's also inexpensive enough that if you're already into a set of impact tools pretty heavily that it won't put you into the poor house to add this one to the mix.
Ingersoll Rand 2115TiMAX – A Quick Look
Pros
Lightweight
Inexpensive
Easy to operate
Cons
Pretty light in terms of power
Specifications
Brand name: Ingersoll Rand

Model: 2115TiMax

Type: Impact tool

Power type: Pneumatic

Dimensions: 5.9 x 2.1 x 3.1 inches

Weight: 2.48 lbs.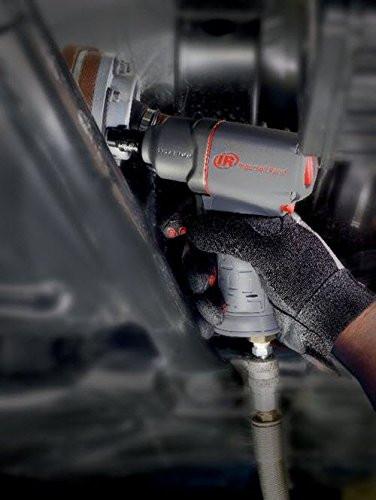 Small, lightweight performance
There are lots of impact tools on the market that project might and power, but the 2115TiMAX projects compact operation. It's small enough to fit into the palm of your hand and one of the lightest tools on the market, but it still brings enough power that it can do most basic jobs. Where it really excels is its ability to get work down in hard-to-reach spaces where bigger, more powerful impact tools just won't fit. As long as your hand fits into it, so will Ingersoll Rand's 2115TiMAX.
Power at the touch of the trigger
With a trigger that cranks up the seven-vane motor with the barest of touches, Ingersoll Rand's 2115TiMAX isn't just one of the lightest impact tools on the market, it's also one of the fastest to start working. It doesn't rev up to full speed, either, but achieves it almost as soon as your finger starts pressing the trigger. The effect is a lightweight, comfortable impact tool that will let you get your job done rapidly.
Durability in simplicity
Some tools that look like they are made from sterner stuff have a lot more moving parts and that, combined with very difficult jobs, leads to them breaking down more quickly. Ingersoll Rand's 2115TiMAX is small and simple, and because of that designed to last. Combine that with workloads that aren't excessive and its small wonder why some people report that the one they bought a decade and a half ago is still going strong today.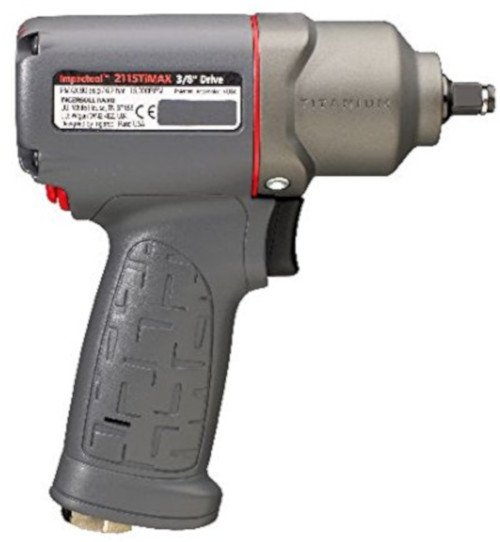 FAQ
What are the forward and reverse torque ranges for this tool?

Forward, this impact tool is capable of torque to 25-230 foot-pounds. In reverse, it is capable of torque to 300 foot-pounds.

What kind of warranty comes with this?

Like all other Ingersoll Rand impact tools, the 2115TiMax has a two-year warranty.

How many cubic feet per minute in air pressure does this require?

At least 4 cfm.
Conclusion
You won't go toe-to-toe with nuts that are firmly rusted in place with Ingersoll Rand's 2115TiMAX, and if you only have one impact tool in your garage you'll probably want to buy something with a little more muscle to it. But this one is not just adequate for most basic jobs, it's also comfortable enough that it could be a first-go tool. That is, the one you try out first to make sure you need something more serious. It's designed for ease of operation and comfort. It's also got a price that's good enough to take a flyer on if you are serious enough about your impact tools to have an assortment of various kinds.