8 Best Composts for Gardens in 2023 – Reviews & Top Picks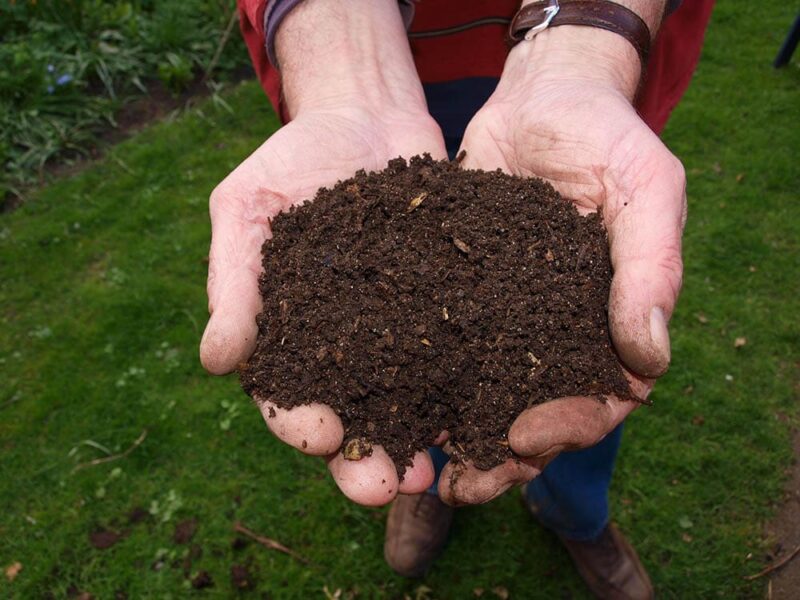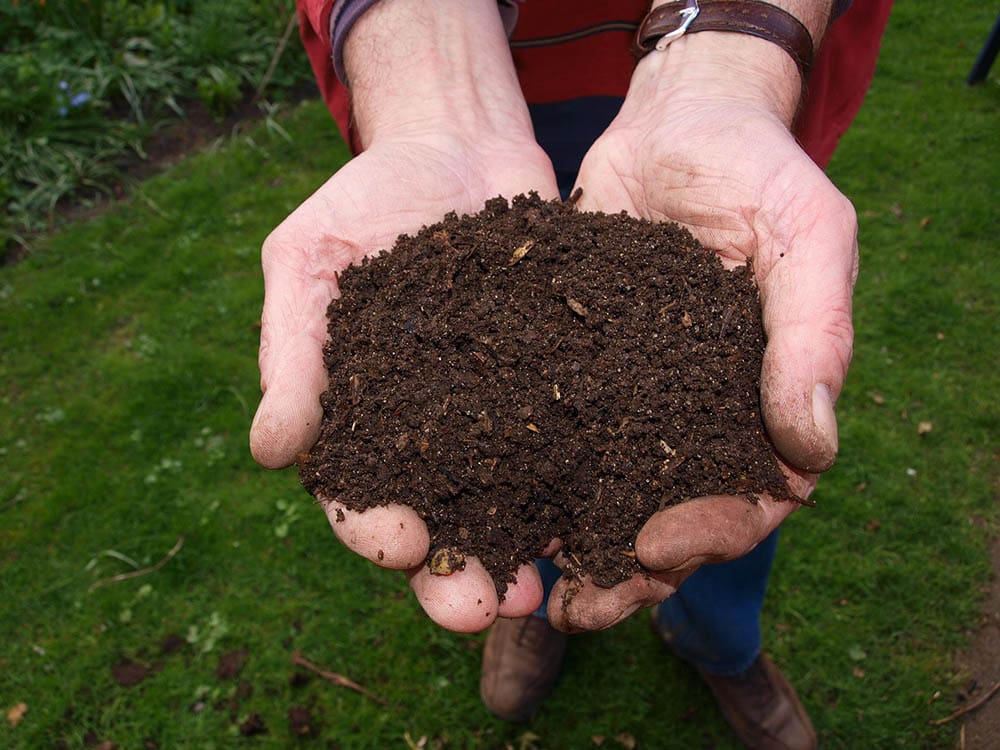 Compost brings many benefits to a garden. First, it improves the structure of the soil, boosts air circulation, and helps retain moisture. Second, compost supplies the soil with the right elements/nutrients to boost plant growth. More than that, it's an eco-friendly product: compost reduces the percentage of waste sent to landfills. And you can, of course, make your own pile of compost.
However, that takes time, dedication, and knowledge of what can and can't be put into the pile. And if you're reading this, we're guessing you don't have the desire to do any of it. Instead, you're looking to buy bagged compost. We can help you with that! The following list includes in-depth reviews of eight market-leading compost products for your garden. Check out their pros and cons, read our expert recommendations, and take a pick!

A Quick Comparison of Our Favorites in 2023
Rating
Image
Product
Details

Best Overall

Charlie's Compost

Market-leading efficiency
A strong mix of ingredients
No clumping, well-milled
CHECK PRICE

Best Value

Wakefield Compost Hero Biochar Blend

Highly affordable
80% compost, 20% biochar
Rich in mycorrhizal fungi
CHECK PRICE

Premium Choice

Ribbon Organics OMRI Certified Organic Compost

Easily handles large garden beds
Designed to improve soil aeration
Goes great with worm castings
CHECK PRICE

R&M Organics Premium Organic Compost

Excels at water retention
Doesn't have bad odors
Every sold bag plants a tree
CHECK PRICE

Purple Cow Organics Ready to Use Tomato GRO

Perfect for tomatoes/peppers
Rich in rock and sea minerals
Very easy to apply
CHECK PRICE
The 8 Best Composts for Gardens
1.

Charlie's Compost—Best Overall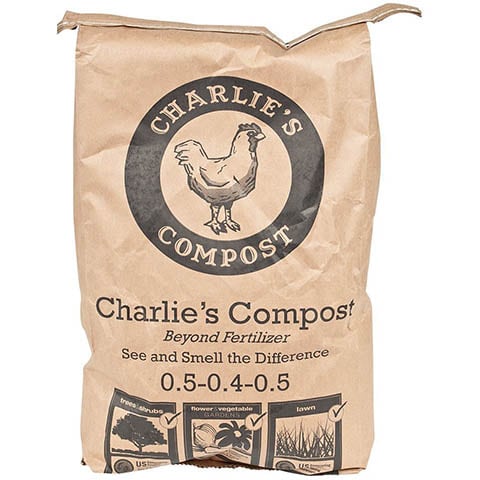 | | |
| --- | --- |
| Weight: | 10 pounds |
| OMRI-Certified: | Yes |
Looking for compost to amend the soil, strengthen its structure and improve aeration? You just found it! Charlie's Compost is shipped in a simple plastic bag, yet it's incredibly efficient at enriching the soil with nutrients and stimulating plant growth. Thanks to a "killer" mix of ingredients—hay, clay, straw, manure, and a wide range of microbes—the formula covers more ground than the average 10-pound pile. And that's one of the factors that make it the best overall compost for your gardens.
More good news: you won't find any rocky or bulky pieces inside the bag. The compost is well-milled and ready to use the very second the package arrives at your doorstep. Lastly, the company backs its products with fast and helpful customer service. You can even call the support team and ask them for guidance. Be very careful when adding this mix to newly-planted vegetables, though! Since the compost is very strong, it might burn their fragile roots and stems.
Pros
Market-leading efficiency
A strong mix of ingredients
No clumping, well-milled
Fast, helpful customer support
Cons
May burn newly-planted veggies
---
2.

Wakefield Compost Hero Biochar Blend—Best Value
| | |
| --- | --- |
| Weight: | 4.2 pounds |
| OMRI-Certified: | Yes |
Depending on how big or small your garden is, you might not need tens of pounds of compost. If that's the case, Wakefield Compost Hero Biochar Blend will be the best purchase for you. First, this compost is quite cheap compared to the market average. Second, this 4.2-pound/1-gallon bag is a mighty combination of compost (80%) and biochar (20%). The charcoal prevents the carbon from escaping the soil, boosting overall growth by endorsing microbe activity.
Oh, and don't worry: it's harmless both for the soil and the plants. But that's not even why Wakefield Hero is the best compost for your gardens for the money. The mycorrhizal fungi that come as part of the blend make the compost a 100% safe product for organic gardens.
Pros
Highly affordable
80% compost, 20% biochar
Rich in mycorrhizal fungi
Gives plants a substantial boost
---
3.

Ribbon Organics OMRI Certified Organic Compost—Premium Choice
| | |
| --- | --- |
| Weight: | 35 pounds |
| OMRI-Certified: | Yes |
Up next, we have Ribbon Organics OMRI Certified Organic Compost, a company that boasts fast, hassle-free deliveries across the country. As for its compost, it's an OMRI-certified product, meaning it only contains organic compounds. And, in contrast to most bagged composts, this one goes really well with worm castings. So, if the goal is to improve water retention, soil aeration, and anchor plants, this 35-pound bag will be the right investment.
With RO, you'll get more than enough compost to cover a large garden or dozens of beds. The price tag is a bit steep. But it's well worth it, especially if you want to mix the compost with various soil builders. Besides, it's safe to use at any concentration—you don't have to empty the whole bag!
Pros
Easily handles large garden beds
Designed to improve soil aeration
Goes great with worm castings
Fast delivery across the States
Cons
A bit on the expensive side
---
4.

R&M Organics Premium Organic Compost
| | |
| --- | --- |
| Weight: | 10 pounds |
| OMRI-Certified: | Yes |
While this product is not as cheap as the Wakefield compost, R&M Organics Premium Organic Compost is still an affordable option as a 10-pound compost bag. One of its biggest pros is water retention. If you're having a problem with the soil not being able to hold on to moisture, this organic material will fix that right up. The compost smells good, too: it has a lovely earthy odor and can serve as an all-purpose fertilizer for your plants.
Unfortunately, quality control might be an issue. Some buyers complain about the compost being rather old (like 1–2 years old) and lacking in nutrients. Others claim that it can be a bit of a challenge to empty the compost from the bag. Going back to the pros, R&M Organics, a family-owned brand, plants a tree for every single bag sold.
Pros
Excels at water retention
Doesn't have bad odors
Every sold bag plants a tree
Cons
Minor QC issues
A bit tricky to use
---
5.

Purple Cow Organics Ready to Use Tomato GRO
| | |
| --- | --- |
| Weight: | 25 pounds |
| OMRI-Certified: | No |
This compost was specifically formulated with tomatoes in mind. For gardeners that have hundreds of tomato seeds already planted, Purple Cow Organics Ready to Use Tomato GRO will amend the soil, keep pests at bay, and increase crop yields. The compost is mixed with rock and sea minerals. They make the tomatoes grow even faster and get bigger. The same goes for peppers, by the way.
Sadly, the efficiency of this all-natural activated compost isn't nearly as impressive with other plants. You can still use it, but don't expect the results to be groundbreaking. The delivery times are a con as well: depending on where you live, it may take an extra day or two before the package arrives. But, that's compensated by the ease of use and a decent size.
Pros
Perfect for tomatoes/peppers
Rich in rock and sea minerals
Very easy to apply
Cons
Not ideal for other plants
Slow deliveries
---
6.

Urban Garden Outfitters Premium Organic Compost
| | |
| --- | --- |
| Weight: | 3 pounds |
| OMRI-Certified: | No |
What do you do when you've used most of the compost but there's still some left in the bag? You put the bag away, hoping it doesn't get in the way. That won't ever be an issue with Urban Garden Outfitters because it's packed in a resealable bag. It's pretty small (only 3 pounds), lightweight, and takes zero effort to seal. And what about the actual compound—is it any good?
The compost is mixed with volcanic rock powder. It serves as a generous source of nutrients for plants. However, the overall efficiency is average compared to the competition. Furthermore, while this is a 100% US-made product, customer support is a bit slow and doesn't always come through.
Pros
Arrives in a resealable bag
Mixed with volcanic rock dust
A US-made product
Cons
Lackluster support
Average performance
---
7.

Michigan Peat 5240 Garden Magic Compost and Manure
| | |
| --- | --- |
| Weight: | 40 pounds |
| OMRI-Certified: | No |
Most compost products do a good job of balancing the acidity levels in the soil. But the Michigan Peat Magic compost takes that to another level. You can add it to a lawn, garden beds, or individual plants, and the compost will always fix the pH levels, aiding your vegetables, flowers, and herbs with growth. Next, the compost is screened and has a uniform consistency.
It does have a slight odor, though, simply because it's mixed with manure. Furthermore, once spread over the soil, it sometimes attracts certain bugs. More than that, you might find some insects or worms inside the package. This only happened to a very small percentage of customers, of course.
Pros
Lackluster support
Average performance
Cons
Has a mild odor
Attracts various insects
May contain bugs/worms
---
8.

Dr. Earth 1–1/2 Cubic Feet All Purpose Compost
| | |
| --- | --- |
| Weight: | 35.7 pounds |
| OMRI-Certified: | Yes |
Gardeners searching for all-purpose compost should pay extra attention to Dr. Earth All Purpose Compost. While it's not particularly great at improving aeration, it is 100% natural and hand-crafted. The mix is rich in kelp meal, alfalfa meal, and earthworm castings. The beneficial microbes inside of the compost help both the soil and the plants, especially in harsh climates.
Quality assurance at Dr. Earth is lacking, though, and some bags include tiny pebbles. Also, the organics aren't always composted, meaning you'll have to do some turning to get the product there. But, other than that, this product is ideal for amending shrubs, trees, veggies, and lawns. You can even use it as mulch.
Pros
Rich in castings + alfalfa and kelp meal
Hand-crafted blend, natural
Cons
Poor aeration capabilities
Not always 100% composted
Contains pebbles/rocks

Buyer's Guide: Choosing the Best Composts for Gardens
A good compost will help you grow an abundance of your own homegrown vegetables. When looking to buy compost to use in your vegetable garden, there are a few things to keep in mind.
What Is Compost? How Does It Work?
This term is used to describe the natural process of decay. Organic matter on the planet goes through a recycling process, turning from its original form into what's known as compost. The list includes leaves, grass clippings, food scraps, coffee grounds, and even newspapers, to name a few. Ultimately, all you have to do is put organic waste into one big pile and wait for it to decompose.
To speed things up, use a rake to turn the pile so that every single bit gets its fair share of worms and moisture. Cutting the waste into smaller parts, adding lots of nitrogen and carbon, and ensuring proper exposure to the sun will make the organics break down even sooner. As the compost reaches the final stages, it gets significantly smaller (up to 50%) and develops an earthy smell.
What Is Compost Made Of?
When microorganisms feed on organic waste, it decomposes within weeks. But for the compost to be of high quality, it needs two chemical elements: nitrogen (N) and carbon (C). You'll find plenty of nitrogen in vegetables, fruits, animals, freshly-cut grass, and branches. Nitrogen-rich waste is often called "greens" and is a biodegradable material. Next, we have the so-called "browns"—recyclables that are rich in carbon.
Paper, twigs, and leaves (dead ones) are perfect browns. So, there you have it! Most compost piles around the globe are composed of organics with just the right balance of nitrogen and carbon (25–30 parts of C to every 1 part of N). Again, to ensure proper air circulation, cut the waste into tiny pieces and turn the compost once in a while.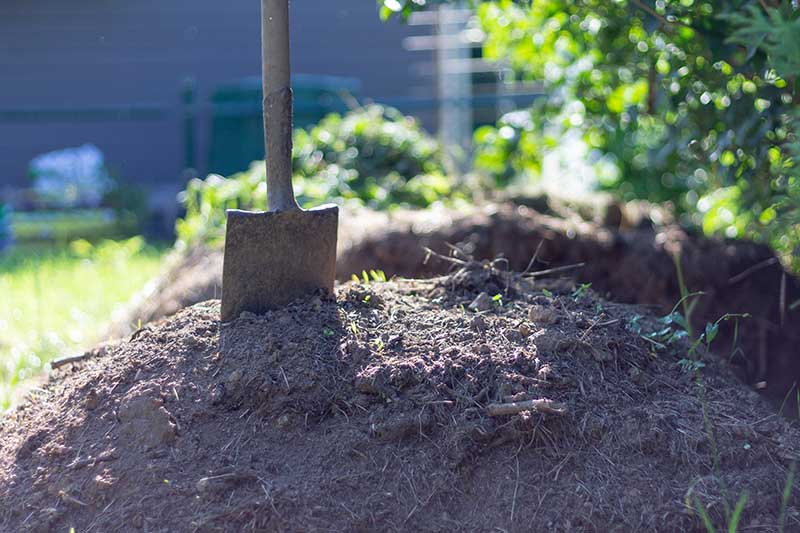 Different Types of Composting: What's the Difference?
Aerobic Decomposition. With this type of composting, we rely on air to speed things up. When you rotate the compost (once in 2–3 days), air flows into the pile. With aerobic decomposition, the more greens you have, the better, as they decay quickly and keep the pile warm. For the best results, don't forget to water the pile. Otherwise, it will start to smell.
Anaerobic Decomposition. You don't have to do much here: chop some scraps up, stack them on top of each other, and give the organics 6–12 months of "alone time". Unfortunately, a pile of waste without oxygen or water gets taken over by various bacteria and smells ten times worse than an aerobic pile. More importantly, some of those bacteria carry diseases, while the compost generates methane.
Vermicomposting. The best way to turn waste into compost is to introduce worms into the mix. They break it down quickly and efficiently. The worms need oxygen and water to survive, though. On the bright side, this compost won't have a nasty smell. The number of dangerous bacteria, in turn, will be minimal. Vermicomposting can be done both indoors and outdoors.
Making Compost: How Long Does That Take?
There are no simple answers here. In one case, you'll have to wait for a year or two before the process is complete. But in another situation, the compost will be ready in 1–2 months, or even sooner. Have you heard about the Berkeley technique? It's the fastest way to turn a pile into compost. Here's how you do it:
Start by cutting organic waste into super small pieces
Maintain the right carbon-nitrogen ratio (30 C to 1 N)
Make sure the moisture levels in the pile don't go below 50%
The pile should be at least 36 inches in length, width, and height
As for the temperature, it must be higher than 160 degrees F
Once it's in place, turn the soon-to-be compost every single day
On average, this takes 14–18 days.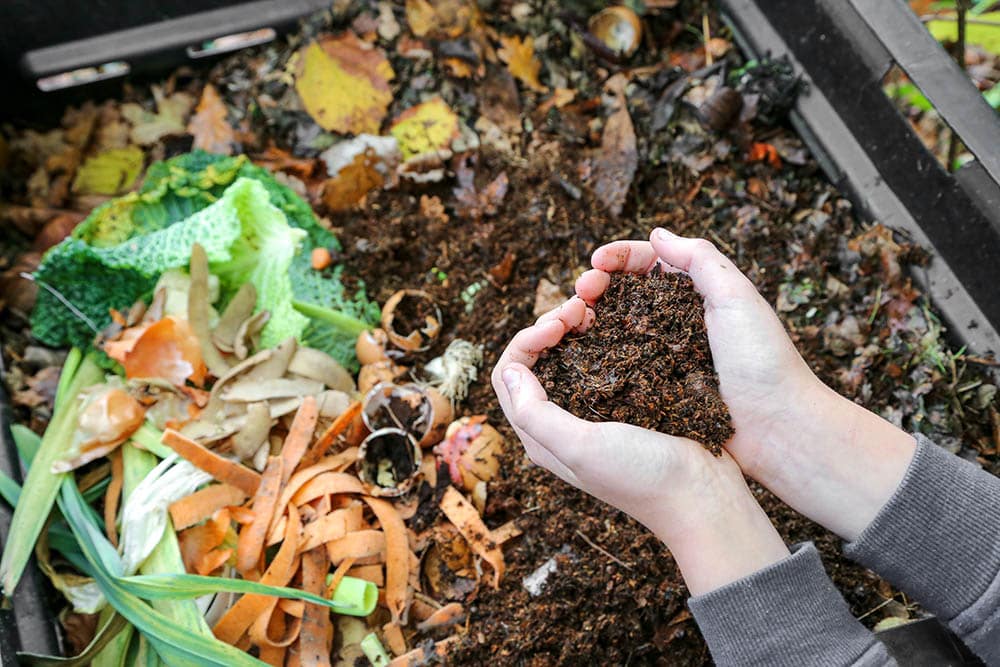 The Biggest Pros of Compost
Compost does wonders in the hands of a skilled gardener. But what about its benefits for the environment, though? What are the biggest pros of composting apart from feeding the plants and making the soil stronger?
Here's a quick look:
Less pressure on landfills. Where does all the organic waste go? It goes into the bin and then straight to the closest landfill. More than 30% of all the waste in the US comes from food and garden trash. To burn all that garbage, the government has to invest big bucks into collecting, managing, and decomposing it. So, by using the waste from your own kitchen and yard to make compost, you will be able to aid the economy.
Less food is thrown away. In the United States, most households throw away $1.8K worth of food a year (32% of the food they buy). That's approximately $240 billion thrown into the trash can—literally. Why not turn that waste into a compost pile? Most food scraps are perfect for making healthy, strong, and nutrient-rich compost.
Reduced methane pollution. Waste that can't be recycled heads to landfills. And essentially, a landfill is a giant area where all the waste is left one-on-one with Mother Nature. Over time, it breaks down and decomposes. The bad news is that it leads to high volumes of methane emissions. We're talking about 50% CO2 and 50% methane. That's another reason to turn scraps into compost.
Healthier, stronger soil. Compost does a great job of keeping the soil healthy, well-aerated, and erosion-free. It's rich in potassium, nitrogen, and phosphorus, the most important nutrients for any plant out there. So, not only does compost reduce organic waste, but it also stimulates plant growth.
Great for water conservation. Did you know that agriculture consumes 70% of freshwater around the globe? That's right! But, when the soil is mixed with compost, its ability to retain moisture is increased. That, in turn, results in bigger crops and an increased harvest, not to mention less water used on a farm/garden.
The Biggest Cons of Compost
Are there any downsides to making compost for your plants? Yes, there are. And while they aren't nearly as big as the pros, we still want you to check them out:
Messy to work with. If you put a pair of gloves on and some old clothes, this won't be that big of a problem. Still, organic compost is a bit messy, especially during the decomposition stage. It does have a peculiar smell, too, which can be a big turn-off if this is your first time trying to turn organic waste into compost.
Takes time to make. As mentioned, a bunch of organic waste doesn't turn into compost overnight. This process takes time, patience, and some work on your side. In addition, it takes up space in the garden. That can be a deal breaker if you have a relatively small yard. Compost doesn't look like a million bucks, either.
Attracts destructive bugs. When planning on starting a pile of compost in the garden, keep in mind that it will most likely attract pests and rats. These creatures are naturally drawn to all the organics put into the bin. Besides, the pile is very moist and warm, which, again, attracts all kinds of bugs and animals.
Not everything can be composted. Most kitchen scraps and waste from the garden can go into a compost pile. However, certain things like dairy products (milk, butter, and cheese), oils, fats, and meat are NOT suitable for this. If you put any of that stuff in a compost pile, you'll have a mess on your hands.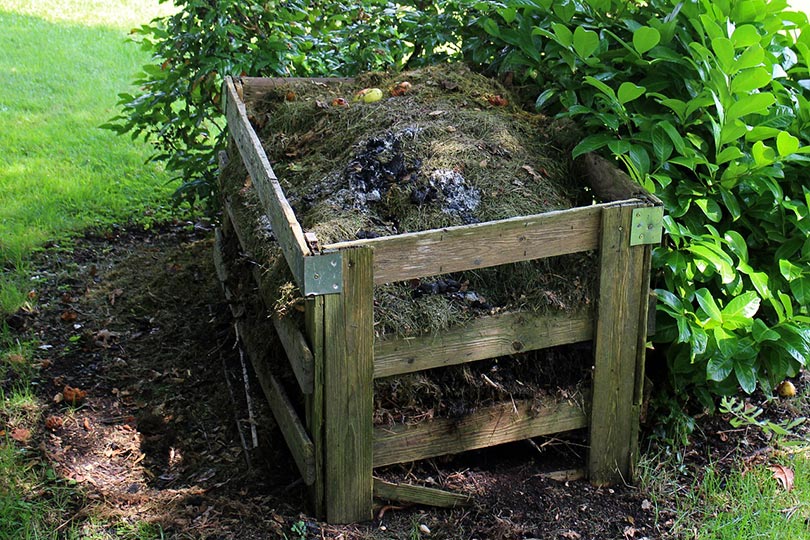 Conclusion
Now that we're done with the reviews and the Buyer's Guide, let's sum up. Charlie's Compost is the best overall choice. It is rich in nutrients, well-milled, and backed by helpful support. The Wakefield compost, in turn, carries the best value. It is mixed with biochar and mycorrhizal fungi and is quite affordable. And if you want the best compost for your garden, we have just the right pick: Ribbon Organics. It comes in a 35-pound bag, boosts air circulation, and works well with worm castings.
Good luck and happy gardening!
---
Featured Image Credit: jokevanderleij8. Pixabay