8 Best Dehumidifiers in 2023: Reviews & Top Picks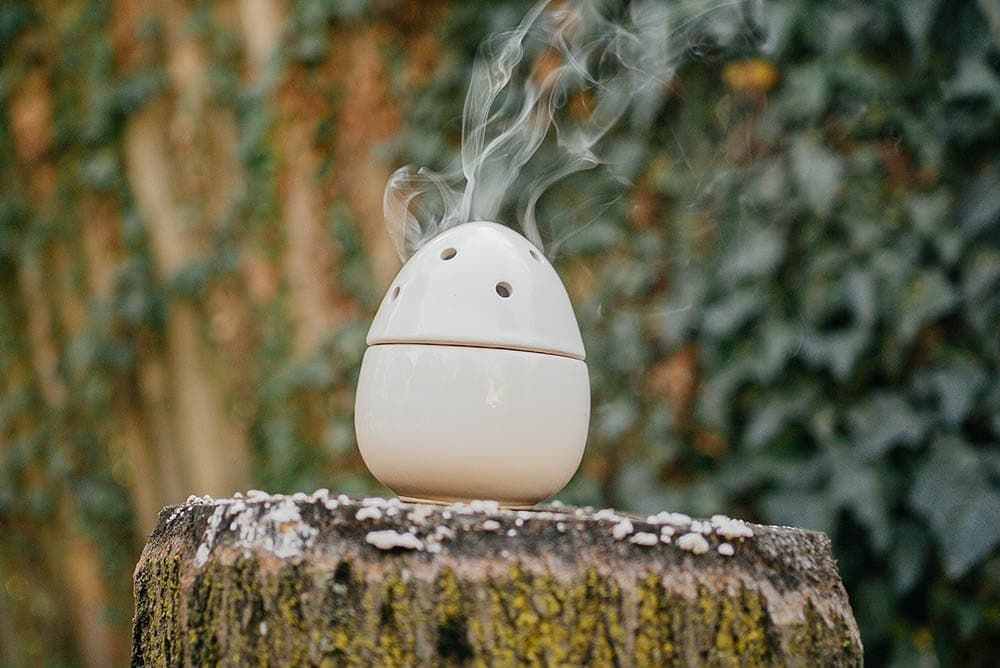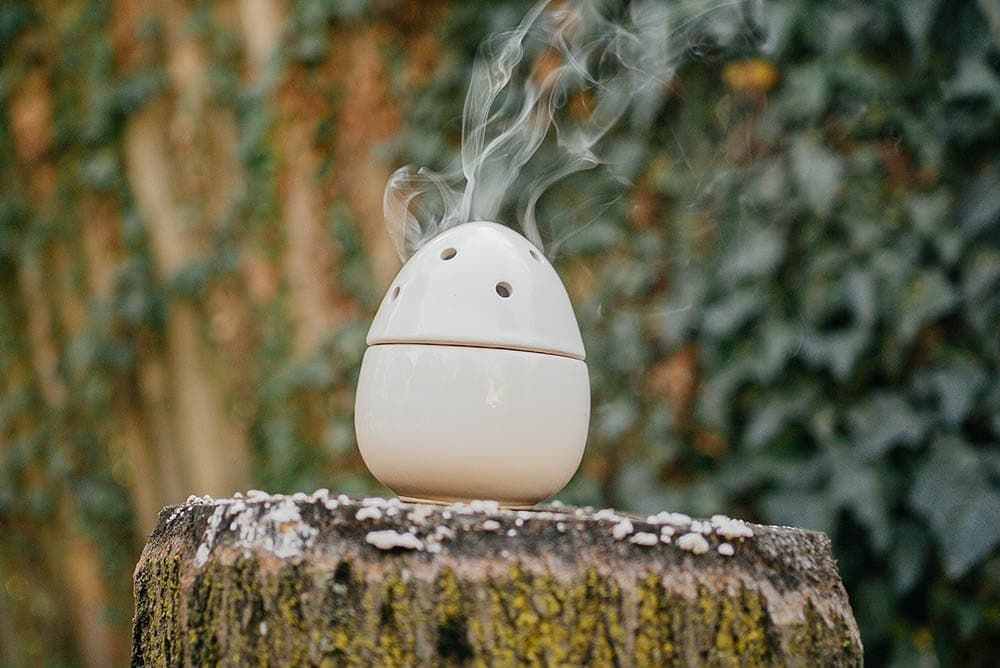 If you're sick and tired of the ever-high humidity levels in your house, we feel your pain. By now, you've probably tried all the folk remedies and have decided to invest in a dehumidifier. These devices are easy to use and quite effective against moisture. However, there are hundreds of dehumidifiers on the market. And they all claim to handle the problem without breaking a sweat (pun intended).
So, how do you make the right choice? Do you put the capacity over the feature set? Should low energy consumption be the top priority? Which brand do you trust?
We have all the answers right here! Today, we'll check out eight market-leading dehumidifiers and focus on their advantages, disadvantages, and best uses. Next, in the Buyer's Guide, you'll learn about capacity, maintenance, proper humidity levels, pros, cons, and more. Ready to find your perfect dehumidifier? Let's get to the reviews!

A Quick Comparison of Our Favorites in 2023
Rating
Image
Product
Details

Best Overall

hOmeLabs Energy Star Dehumidifier

Excellent noise reduction system
Turbo mode for odor reduction
Energy Star Certified
CHECK PRICE

Best Value

TABYIK Dehumidifier w/ Auto Off

Available at an affordable price
Comes packed with 7-color lights
Incredibly lightweight
CHECK PRICE

Premium Choice

Frigidaire Dehumidifier

Above-average capacity
Very fast and efficient
Works at low temperatures
CHECK PRICE

Vremi 22 Pint Dehumidifier

Built-in memory feature
Auto defrost (prevents freezing)
Hassle-free maintenance
CHECK PRICE

Gocheer Upgraded Dehumidifier for Home

Sleek, futuristic design
Very easy to use
Fast, helpful support
CHECK PRICE
The 8 Best Dehumidifiers Are:
1.

hOmeLabs 1,500 Sq. Ft Energy Star Dehumidifier – Best Overall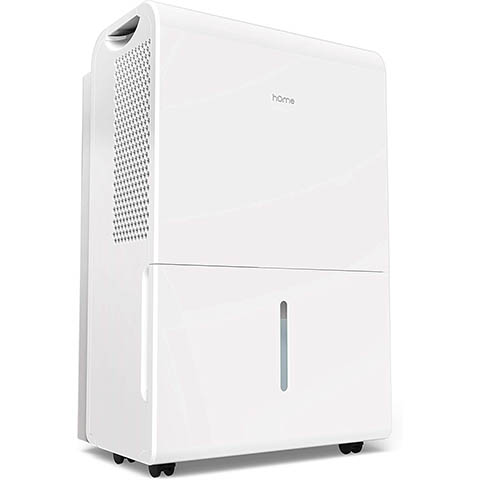 | | |
| --- | --- |
| Capacity: | 22 Pints |
| Size/Floor Area: | 1,500 Sq. ft. |
| Weight: | 30.5 Pounds |
Dehumidifiers come in all shapes and sizes, with most people opting for a device that can cover a 1.5K-square feet room. That's exactly what HOmeLabs promises with this unit. So, what's so special about it that we named it the best overall dehumidifier? First, it is practically noise-free and won't disturb you at night. Next, it includes a Turbo mode (which gets a bit loud) that doesn't only dry a room faster than most similar devices but also excels at eliminating odors.
Another big pro: this is an Energy Star certified dehumidifier with low power consumption. In the long run, it will be a beneficial investment. On top of that, hOmeLabs is 100% eco-friendly and sustainable. Trusted by hundreds of thousands of users in the US alone, this full-fledged dehumidifier is, indeed, the best option on the market right now. As for the downsides, the container isn't very smooth and takes some getting used to, but that's a minor con.
Pros
Excellent noise reduction system
Turbo mode for odor reduction
Energy Star Certified
Climate Pledge Friendly
Cons
The container is a bit tricky
---
2.

TABYIK 35 OZ Dehumidifier with Auto Shut Off – Best Value
| | |
| --- | --- |
| Capacity: | 2.1 Pints |
| Size/Floor Area: | 280 Sq. ft. |
| Weight: | 2.2 Pounds |
Not a fan of big, hard-to-lift devices? Then TABYIK might have just the right dehumidifier for you. It is incredibly lightweight (2.2 pounds): even a child will be able to move it from one room to another. But that's not even the biggest pro: this 35 ounce unit is very affordable and will be a great pick if you're on a tight budget. Compared to the other picks on today's list, it's 3–4 times cheaper. So, what does it have to offer to the table? Will it be able to keep moisture levels low?
The answer is yes, but only if it's a very small room. With a modest capacity of 2.1 pints, TABYIK is designed to handle 250–300 square feet. But that's exactly what makes it so mobile and flexible. As a bonus, you'll get seven built-in atmospheric lights, low energy consumption, and the auto shut-off feature. Combined, these pros make it the best dehumidifier for the money.
Pros
Available at an affordable price
Comes packed with 7-color lights
Incredibly lightweight
Easy to carry around
Cons
Only effective in small rooms
---
3.

Frigidaire Dehumidifier, High Humidity 50 Pint Capacity, in White – Premium Choice
| | |
| --- | --- |
| Capacity: | 50 Pints |
| Size/Floor Area: | 2,500+ Sq. ft. |
| Weight: | 44 Pounds |
If you're a bit disappointed by most dehumidifiers on the market and want a truly powerful machine, pay extra attention to what Frigidaire has to offer. Just like hOmeLabs and GE, this company has a strong foothold in the market of dehumidifiers. And with this particular device, you'll be able to control moisture levels in large spaces (more than 2,500 square feet). It boasts a capacity of 50 pints, takes very little time to kill humidity in a room, and has a conveniently located water bucket.
Speaking of the bucket, it features a splash guard for easy operation. More importantly, the Frigidaire dehumidifier can work at below-average temperatures (down to 41°F). Sadly, quality control and assurance isn't this company's strongest suit, and some buyers (a small percentage) complain about wrong deliveries, defective units, and a short lifespan. Again, this is only reported by a small number of users. Besides, you can always take advantage of the 1-year warranty.
Pros
Above-average capacity
Very fast and efficient
Works at low temperatures
Splash guard included
---
4.

Vremi 22 Pint 1,500 Sq. Ft. Dehumidifier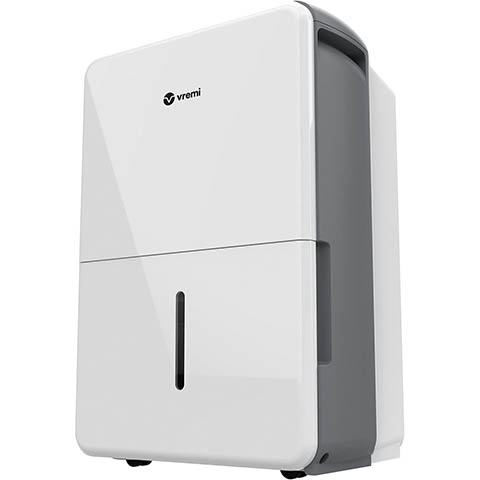 | | |
| --- | --- |
| Capacity: | 22 Pints |
| Size/Floor Area: | 1,500 Sq. ft. |
| Weight: | 33.1 Pounds |
No matter how technologically advanced and user-friendly modern-day dehumidifiers are, they still take effort and time to maintain. However, that won't be the case with Vremi, as this company's engineers did a great job with the design, mainly the bucket and the filter. On top of that, this device has a set of wheels and handles on both sides for easy transportation. You will have to put some elbow grease into connecting the drain hose, though.
Going back to the standout features, we have Memory (picks up where it left off after a power shortage) and Defrost (keeps coils safe). Sadly, while the Vremi dehumidifier does cover up to 1,500 square feet/22 pints of water, it gets really loud during the first couple of hours, which is a big turn-off for many users..
Pros
Built-in memory feature
Auto defrost (prevents freezing)
Hassle-free maintenance
Cons
Tends to get loud
Takes effort to connect the hose
---
5.

Gocheer Upgraded Dehumidifier for Home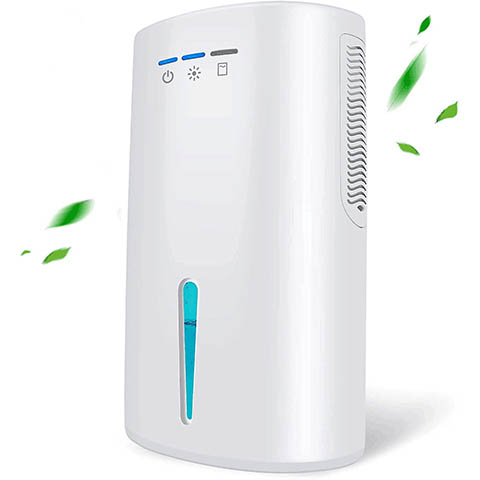 | | |
| --- | --- |
| Capacity: | 4 Pints |
| Size/Floor Area: | 650 Sq. ft. |
| Weight: | 4 Pounds |
Do you put aesthetics and ease of use above everything else? Or maybe you only trust brands that provide fast, user-oriented support? If the answer is yes to any of those questions, you might want to put Gocheer on your personal list. It's quite a compact and lightweight device that's not designed to cover anything larger than 650 square feet. So, only consider it if you're looking to dehumidify a small room. The sleek design and friendly interface are, indeed, big reasons to buy it.
As for customer support, it takes less than 24 hours to respond to clients and is usually quite helpful. This isn't a perfect dehumidifier, though, and has other disadvantages along with limited capacity. First, the container lid isn't at all spill-proof: you'll have to be extremely careful with it. Another (minor) con has to do with the power button: it's very hard to check whether it's on or off from afar.
Pros
Sleek, futuristic design
Very easy to use
Fast, helpful support
Cons
Faulty container lid design
The power button is not lighted
---
6.

Waykar 2000 Sq. Ft Dehumidifier for Home and Basements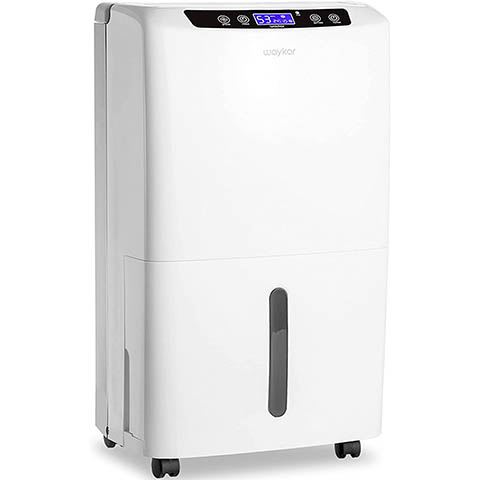 | | |
| --- | --- |
| Capacity: | 34 Pints |
| Size/Floor Area: | 2,000 Sq. ft. |
| Weight: | 29.2 Pounds |
The first thing that will probably grab your attention here is the lift-up handle. Along with the 360-degree wheels (also a part of the deal), it makes transporting this ~30-pound dehumidifier a walk in the park. Speaking of the package, it includes a ready-to-use drain hose: you won't have to pay extra to get it from a third-party manufacturer. You will need to wait for a while before the dehumidifier arrives at your doorstep, however.
And while it's not at all hard to use, the bucket is recommended to be emptied almost every single day (but only if you run it for 24 hours). On the bright side, Waykar provides quite a generous warranty, including a 30-day MBG (money-back guarantee), a two-year standard warranty, and expert tech support (which can be slow at times). Oh, and this dehumidifier can keep up to 2,000 sq. ft. dry.
Pros
Comes with a lift-up handle
Drain hose included
Generous warranty
Cons
Takes a while to arrive
Tedious maintenance
---
7.

Midea Cube 20 Pint Dehumidifier for Basement and Rooms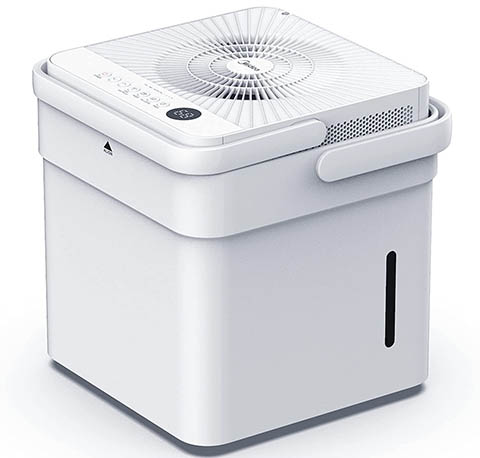 | | |
| --- | --- |
| Capacity: | 20 Pints |
| Size/Floor Area: | 1,500 Sq. ft. |
| Weight: | 33.3 Pounds |
Are you a bit tired of "generic" dehumidifier designs? Maybe you're looking for something different? Well, how about a device that looks like a cube? The Midea dehumidifier features what the company calls an "extendable" design that makes it arguably the most flexible option on the market. Along with that, this cube can be controlled through a voice assistant. Just fire Hey Google or Alexa up and instruct it to set humidity at 70%, and that's exactly what will happen!
This dehumidifier successfully covers 1,500 square feet and has a decent run time. It's not particularly lightweight, however (for its size), and doesn't have wheels to move around. Furthermore, the included instructions leave a lot to be desired. They aren't at all clear and will end up confusing you instead of helping out.
Pros
Extendable design
Smartphone-compatible
Cons
No rolling wheels
Heavy for its size
Poor-quality instructions
---
8.

GE Portable Dehumidifier 20 Pint, Perfect for Bedroom, Basement & Garage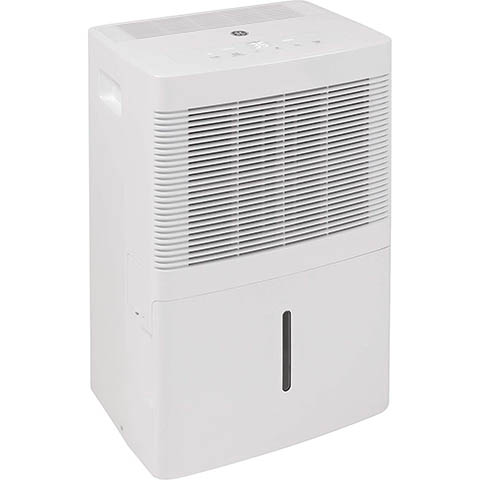 | | |
| --- | --- |
| Capacity: | 20 Pints |
| Size/Floor Area: | 1,500 Sq. ft. |
| Weight: | 30.9 Pounds |
In contrast to the previous dehumidifier by Midea, this one by GE isn't very aesthetically pleasing. It has a vintage, somewhat "boring" design that won't make it stand out in any way. As a compromise, the construction quality is well above average. As for the most significant downside, GE's auto-shutoff feature tends to act up all the time. As a result, you get overflowing, which is when the liquid reaches the bucket's limit and spills out onto the floor, causing you one big headache.
The built-in alert system is quite advanced, though, and notifies the user when the filter or the bucket needs to be replaced.
Pros
Advanced alert system
Durable and long-lasting
Cons
Bulky, boring design
Risk of overflowing
Faulty auto-shutoff

Buyer's Guide: Selecting The Best Dehumidifier
How Do Dehumidifiers Work?
These devices have been around for over 100 years, yet the initial concept hasn't changed much. Dehumidifiers work by sucking air in, stripping it off the moisture, and letting it back out dry. When shopping for a new dehumidifier, you can choose between refrigerants and desiccants. Just like the name suggests, refrigerants work by freezing air until the moisture turns into liquid water.
Next, the air travels through a hot compressor, warms up, and flows back into the room. Absorbers, in turn, are built around water-holding materials like silica gel. They remove every single drop of water from the air that's been sucked in and dry it out. So, yes, the concepts are quite different, but the results are the same: dry, easy-to-breath air. You will, of course, need to have the devices on for most of the day; otherwise, humidity levels will go back up rather quickly.
Capacity: Square Feet and Pints
When scrolling through the available dehumidifiers online or at a local store, always keep the size of your room in mind. For example, if it's a small 500-sq. ft. bedroom, a dehumidifier with low capacity (10–20 pints of water removed per day) will be more than enough to keep moisture levels at bay. If it's a bigger room (up to 1,500 square feet), go for 30–40 pints. Larger spaces that reach 2.5K sq. ft. will need a much stronger dehumidifier with 50–60 pints.
Do you live in an area with above-average humidity levels? Then add at least 10–15 pints or 20–30% after calculating the room size to make sure the device will be effective. Double that if the levels are close to the extreme (70–80% humidity). A washer, open windows, and multiple people living in the same room will each raise the recommended capacity further by 5 pints. And what about houses with living rooms, dining rooms, and kitchens separated only by open arches?
In that case, we'd recommend investing in a whole-house dehumidifier system instead of just getting a single portable device.
Just How Low Should Humidity Levels Be?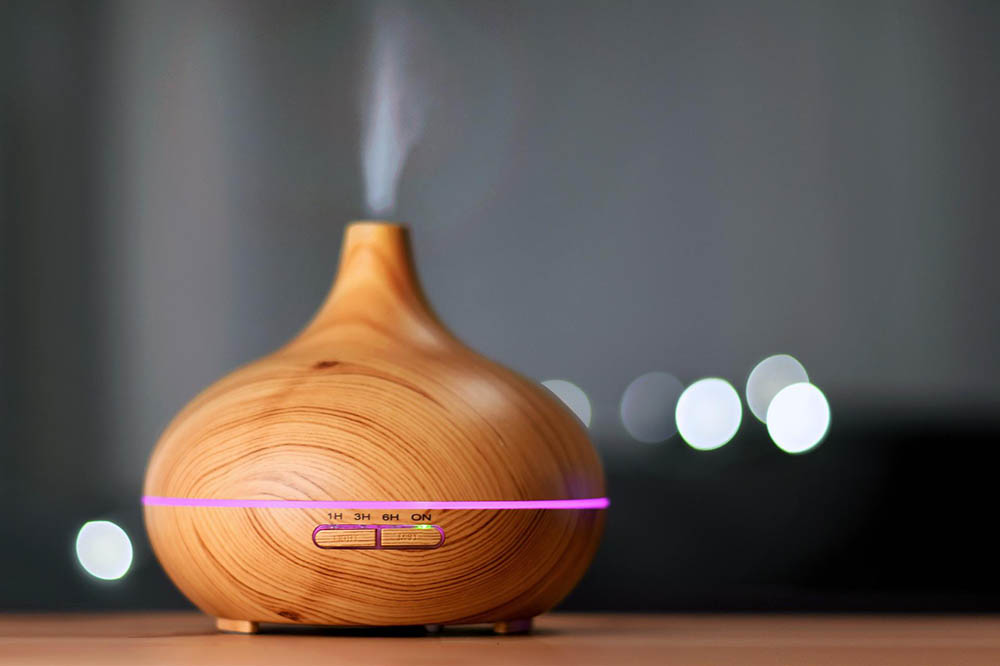 For our bodies to be 100% comfortable, humidity levels need to "hang" in the 30–50% range. If the levels are 10–15% lower or higher, that's considered normal in most American states. So, how do you measure this? The best tool for that is a hydrometer. You can get it for $30–50, or even cheaper. Oh, and by the way, colder cities enjoy relatively lower humidity levels, as tropical climates/temperatures are often associated with moisture, constant rain, and floods.
The Biggest Dehumidifier Pros
Why would you want to get a dehumidifier? Is it worth it? What are the reasons for buying it? Here's a list of the biggest pros of having a dehumidifier in the house:
It can control humidity levels. This one's pretty obvious, but it's also the most significant pro. Even the cheapest devices can be regulated to set the desired moisture level, thus keeping the air nice and comfortable.
Keeps you on your feet. Humidity doesn't just make you sweat and change clothes every hour or so. It also has a strong negative effect on the overall performance of our bodies, along with our well-being and mood. So, if you feel like you've been hit by a train, chances are, it's the moisture affecting you.
Helps avoid asthma and similar conditions. Abnormal humidity levels are known to make breathing difficult. And if you have asthma, the side effects will be more severe. Thankfully, a dehumidifier can help avoid all that trouble.
Can be easily moved around. Unless it's a whole-house system that's integrated with your HVAC, a premium-quality dehumidifier will be relatively easy to disconnect from the outlet, grab it and move to a different room like the basement, attic, kitchen, or even a different house.
Keeps mold and dust mites away. Mildew/mold prospers in dark, humid areas. That's exactly why any device that can reduce moisture levels will dramatically slow down its growth or even kill it. The same is true for dust mites and allergens. And if you pair the dehumidifier up with an air purifier, you'll be able to get rid of all the smells, and allergens, and keep the air crystal-clear.
Protects books and furniture. It's no secret that most wood types are highly vulnerable to moisture. Even expensive furniture will be damaged by humidity when exposed to it for a long time. Books, in turn, discolor and curl. But, you won't have to worry about that if there's a dehumidifier in the room.
Fights nasty odors in the house. Last, but not least, if you live in a place where humidity levels are always high, you know very well that it comes with a musty smell. Well, that won't be a problem anymore once you fire that dehumidifier up!
The Biggest Dehumidifier Cons
Alright, now that we've talked about the most significant advantages of dehumidifiers, let's take a quick look at the biggest downsides of using such a device:
It's not exactly noise-free. This is the first thing that you'll notice when you leave it on for the night. While dehumidifiers don't growl or roar, they still do make a sound. On the bright side, there are many options out there that are practically noise-free. Refrigerants are much louder than desiccants, by the way.
Some units don't work in low temps. Every single device is different and has its limitations. But, if you go for a cheap dehumidifier, chances are, it will only kick in at high temps. This isn't a very big con, though, as it's usually not that humid when the temperatures are below average.
Can be bulky and hard to carry around. As mentioned, portability is one of the biggest pros of these devices. Sadly, some of them are quite heavy. If you only have one dehumidifier and move it around all the time to keep certain rooms dry at certain times during the day, this can, indeed, be a problem.
Not always energy-efficient. Just like any other device that relies on electricity to operate, dehumidifiers need a lot of it. This is especially true when they're pushed to the limit. On average, you'll have to pay $10–15 monthly.
Forces you to close all the doors and windows. There's little reason in turning a dehumidifier on when you have humid air flowing in through all the doors, windows, cracks, and whatnot. Yes, you'll have to find a compromise between keeping the air dry by locking the house/room down and letting fresh air in.
Requires maintenance. Dehumidifiers have a decent lifespan (up to 10 years). However, you'll have to empty the bucket once every 1–2 days and clean the filter every month or so.

Conclusion
Alright, that is it for the reviews! Our #1 choice is the hOmeLabs dehumidifier. It boasts noise-free operation, low power consumption, and excellent performance. And if you're on a tight budget, you can fight humidity off with the TABYIK 35 OZ Dehumidifier. It's cheap yet efficient, lightweight, and highly portable. Finally, for people that are ready to pay a bit extra for a premium-quality device, the Frigidaire device will be worth every single penny.
It works in low temps, drops humidity levels quickly, and has moisture capacity for days!
---
Featured Image Credit: Furkanfdemir, Pexels