8 Best Soundproof Curtains in 2023 — Reviews & Top Picks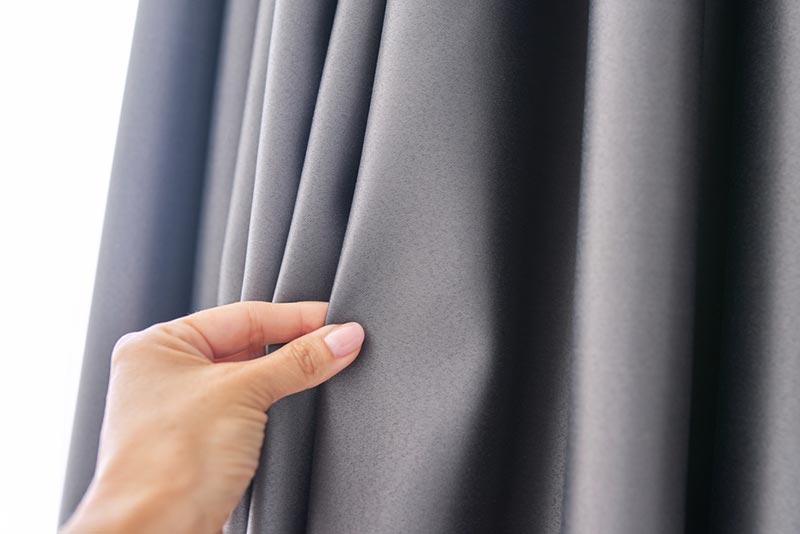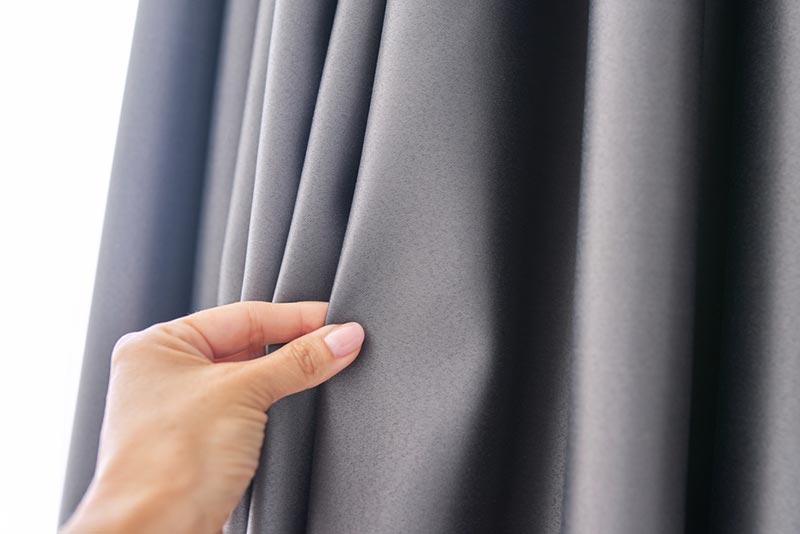 How do you soundproof a room? Break down old walls and "stuff" them with acoustic foam? That's both time-consuming and expensive. Use sound-dampening panels? They take up a lot of space and aren't always aesthetically pleasing. What's the solution here, then? That's probably what you're trying to figure out since you're interested in soundproof curtains. So, are they worth it, or not? The short answer is yes, they most certainly are.
Noise-reducing blinds do a solid job of blocking sounds coming from the outside and absorbing echoes. And we have just the right picks for you today! After doing extensive research and hands-on testing, our team made a list of the eight best soundproof curtains for this year. Each set is tailored to meet specific needs. Go through our detailed reviews to find the perfect drapes!

A Glance at Our Top Picks (2023 Update)
Rating
Image
Product
Details

Best Overall

NICETOWN High-End Thermal Curtains

100% blackout curtains
Very easy to hang on rods
Impressive noise reduction
CHECK PRICE

Best Value

Deconovo Blue Blackout Curtains

Smooth-to-touch blinds
Elegant, exquisite design
Strong customer support
CHECK PRICE

Premium Choice

RYB HOME 4-in-1 Soundproof Curtains

Keep smoke and dust at bay
Four layers for extra efficiency
Market-leading thermal insulation
CHECK PRICE

WONTEX 100% Gray Blackout Curtains

60-day easy return policy
Fast delivery across the US
Designed for wall-tall windows
CHECK PRICE

BGment Blackout Curtains

Loose thread protection
Top-quality workmanship
Flexible grommet design
CHECK PRICE
The 8 Best Soundproof Curtains
1.

NICETOWN High-End Thermal Curtains, Full Blackout Curtains – Best Overall
| | |
| --- | --- |
| Material: | Polyester, polyester blend |
| Size: | 84"L x 52"W |
| Weight: | 4.95 pounds |
If you're tired of hearing outside noise 24/7, the NICETOWN soundproof curtains will give you all the peace and quiet you need. Construction work, traffic, the wind—this set will serve as a shield against all of it. On top of that, you'll get to enjoy a true blackout effect. Thanks to top-quality liner backing, the sun won't be able to penetrate these drapes. For insomniacs or people that are used to sleeping during the day, this will be a big pro.
And don't worry: the "installation" is very simple and only takes 5–10 minutes. On top of that, the drapes are crafted from eco-friendly materials and boast an extended lifespan. All these features and pros are the reason why we named NICETOWN the best overall soundproof curtains. A quick note: you might have to wait for an extra day or two for the delivery, but this is only reported by a small number of buyers.
Pros
100% blackout curtains
Impressive noise reduction
Very easy to hang on rods
Environmentally-friendly
---
2.

Deconovo Blue Blackout Curtains 63 Inch Length 2 Panels – Best Value
| | |
| --- | --- |
| Material: | Polyester, polyester blend |
| Size: | 84"L x 42"W |
| Weight: | 2.74 pounds |
You don't have to spend a fortune to get premium-quality curtains: the Deconovo set is a great example of that. The first thing that will probably grab your attention is the elegant, "royal" design that goes well with both vintage and modern interiors. Second, the polyester blend is very smooth to the touch. Now, you might be worried a bit about the width. True, it's slightly narrower than the industry average.
But for most windows, that won't even be a problem. Besides, the company backs all of its products with fast, helpful customer support. Don't hesitate to reach out if you encounter any difficulties with the hanging or decide to change the color or the size. Shading performance, thermal insulation, and decent noise reduction make Deconovo the best soundproof curtains for the money.
Pros
Come at an affordable price
Elegant, exquisite design
Smooth-to-touch blinds
Strong customer support
---
3.

RYB HOME 4-in-1 Soundproof Curtains – Premium Choice
| | |
| --- | --- |
| Material: | Felt liner, blackout fabric |
| Size: | 95"L x 52"W |
| Weight: | 10.08 pounds |
Compared to most drapes on the market, the RYB HOME set is quite heavy. While that might seem like a con, it's actually a pro. The reason: the heavier the curtains, the better they'll be at protecting you from the sun, outside noises, and cold air. And that's the biggest selling point of this 4-in-1 set. Each curtain has four layers (hence the extra weight), which equals better performance on all fronts. Thermal insulation with the RYB HOME blinds is unmatched.
You'll get to lower the energy bill by keeping the precious warm air from escaping. Last, but not least, one of the layers is specifically designed to filter out dust, pollen, and smoke. The only downside has to do with the price: these curtains aren't exactly cheap. But, given all the standout features, the steep price is more than reasonable.
Pros
Four layers for extra efficiency
Market-leading thermal insulation
Keep smoke and dust at bay
Above-average weight
---
4.

WONTEX 100% Gray Blackout Curtains for Bedroom
| | |
| --- | --- |
| Material: | Polyester, polyester blend |
| Size: | 120"L x 52"W |
| Weight: | 8.73 pounds |
Folks in the market for extra-long curtains might want to go with WONTEX. Crafted from top-notch polyester/blend, these curtains weigh 8.7 pounds (more than the average pair) and are 120 inches in length and 52 inches in width. That makes them the perfect pick for tall ceilings and windows that reach the floor. And if you end up not liking this set, you can always take advantage of the two-month return policy.
This is important: is noise reduction the #1 priority for you? Then these curtains won't be the best choice, as they aren't capable of blocking most of the outside sounds. Also, remember to iron the curtains before hanging them; otherwise, the wrinkles will ruin the look. Going back to the pros, we want to give WONTEX credit for ensuring quick, hassle-free deliveries/shipments across most parts of the country.
Pros
Designed for wall-tall windows
60-day easy return policy
Fast delivery across the US
Cons
Require ironing before hanging
Bad at noise reduction
---
5.

BGment Blackout Curtains for Bedroom
| | |
| --- | --- |
| Material: | Silky fabric |
| Size: | 84 x 70 inches |
| Weight: | 3.85 pounds |
Not a big fan of polyester? You'll probably like what BGment has to offer. These drapes have a heavy, yet silky vibe that looks and feels great on bedroom, living room, or even kitchen windows. The weight is average; the same is true for the size. It's the workmanship that deserves our attention. The curtains are carefully crafted to keep the room dark, keep outside noises at bay, and help you sleep better at night.
Sadly, while they do block most of the sun, you still won't get the blackout effect. Another minor con has to do with this set's ability to control cold and hot airflow: thermal insulation leaves a lot to be desired. But, that's well-compensated by the universal grommet design. You can easily hang these curtains on a wide range of rods. Along with that, the blinds feature advanced loose thread protection for an extended lifespan.
Pros
Top-quality workmanship
Flexible grommet design
Loose thread protection
Cons
Poor thermal insulation
Not 100% blackout
---
6.

MIUCO Room Darkening Solid Grommet Blackout Curtains
| | |
| --- | --- |
| Material: | Textured polyester |
| Size: | 84"L x 52"W |
| Weight: | 3.78 pounds |
And what can you expect from MIUCO and its set of room-darkening blackout drapes? Well, they're made of a textured polyester blend that's highly resistant to fading. Next, in contrast to most similarly-priced curtains, these are great at eliminating noises coming from the outside. As a bonus, the set includes two (matching) tiebacks. So, you won't have to use a piece of wire or cloth to keep the drapes tidied up.
But what about protection against the sun, though? The MIUCO curtains do an excellent job of blocking sunlight, no matter how strong it is. Unfortunately, they do let some of it in through the rod pockets. Also, while the weighted hems are a big pro, the panels don't always match in length. This doesn't happen often (it has to do with minor quality control issues), but you might just get a bad set.
Pros
Block most outside noises
Weighted hems for straight curtains
Matching tiebacks included
Cons
Rod pockets let some light in
The lengths are not always the same
---
7.

Flamingo P Moroccan Tile Blackout Curtains for Living Room
| | |
| --- | --- |
| Material: | Microfiber fabric |
| Size: | 96"L x 52"W |
| Weight: | 4.1 pounds |
Moving on from the monochrome patterns, we have a lovely set of curtains with an eye-grabbing color and texture combination. Even the grommets have a classic, elegant touch. The drapes are long and wide enough to match the vast majority of windows out there and have an average weight that allows them to provide decent protection against noises and exposure to the sun.
Sadly, while the colors are, indeed, very beautiful, they do fade rather quickly. As for the patterns, they are pretty much identical within one set. However, if you buy two pairs (one for each window), most likely, they won't match. And if you decide to change the curtains, don't expect customer support to be particularly fast (or helpful).
Pros
Beautiful textures and colors
Sturdy, elegant grommets
Cons
The colors fade quickly
The patterns aren't consistent
Slow customer support
---
8.

ECLIPSE Bradley Modern 100% Blackout Thermal Rod Pocket Curtain
| | |
| --- | --- |
| Material: | Lush velvet fabric |
| Size: | 84"L x 52"W |
| Weight: | 2 pounds |
Most curtains are washable. However, when it comes to drying, it's often recommended not to do that in an electric or gas-powered dryer. That won't be a problem with ECLIPSE: it easily handles washing, drying, and ironing machines. Now, the fabric isn't very heavy or thick (only two pounds). That means poor thermal isolation and anti-sun protection.
Sound absorption is rather decent, though, especially in this price range. Do keep in mind, however, that there's only one panel in the package, not a pair like with all the other sets on the list. Furthermore, when it arrives, you'll see lots of wrinkles on the surface. They might not go away completely even after two or three ironing sessions.
Pros
Can be washed, dried, and ironed
Excellent sound absorption
Cons
Only one panel in the package
Arrives with too many wrinkles
Not very thick or heavy

Buyer's Guide: How to Select the Best Soundproof Curtain
How Do Soundproof Curtains Work?
To understand the basics of noise dampening, here's a quick breakdown of how sound waves travel. When they come in contact with various objects, these waves create a vibration—that's how sounds from the outside travel through walls. However, if the objects are solid, and they're all located in one room, most of the waves bounce off them. And when you have a large number of echoes ricocheting from various surfaces, they collide. Why is that bad, though?
Two separate waves occupying the same space create sound interference. In simpler words, you'll get a more cluttered listening/recording space with lots of reverb. This is very important for mixing studios. Even if you just want to listen to music or enjoy a movie, clashing waves will negatively affect the sound quality. That's when soundproof curtains come in. They are made of materials that both reduce outside noises and absorb the echoes that are already inside.
Are They Hard to Install?
There's nothing hard about hanging a pair of soundproof drapes. They can be rather heavy, though, which is why it's recommended to ask a friend or family member for help. Together, you'll be able to get this done in less than an hour. This is important: make sure the rods are strong enough to hold them. On average, noise-reducing drapes are 3–4 times heavier than regular curtains. Also, if you decide to buy new rods, go with the wraparound rods, as they're better at keeping sounds away.
How to Find the Perfect Curtains? A Detailed Guide
The size comes first. Grab a measuring tape to figure out exactly how big or small you need the curtains to be. First, measure the length of the windows (or doors, if you're planning on covering them instead). Next, do the same with the width. And now that you have the necessary measurements, look for a set of drapes that are 8–10-inches longer and 4–6-inches wider than the windows. Floor-to-ceiling curtains do a great job of soundproofing a room.
Material quality follows. To achieve the best results, look for curtains that are made of velvet, suede, vinyl, or polyester. The goal here is to pick a material that's equally thick and porous to successfully absorb all the sound waves coming in and out of the room. Make sure the materials are 100% pure; otherwise, you won't get the performance you were hoping for. Speaking of density, we recommend curtains that are made using the triple-weave fabric technique for maximum thickness.
Does weight matter? Yes, it does: the heavier the curtains, the better they'll be at reducing and absorbing noises. This is especially true for the low-end (the bass frequencies). So, if you don't have bass traps installed in the corners, a heavier-than-average set of soundproof drapes will be able to compensate for that. As a general rule, the heavier the blinds, the higher the quality of the material will be, and vice versa.
What about the color? No, colors don't affect the sound blocking or absorbing characteristics of soundproof curtains. Therefore, you can pick whatever color/shade/hue that you like.
Just like the color, this parameter has no effect on noise dampening or reflection. However, if you're planning on hanging the blinds permanently, they will get dirty, and the fact that they're easily washable will be a nice bonus.
Soundproof curtains aren't at all expensive. Right now, you can get a solid-quality set (two panels in one package) for as little as $50, or even cheaper. Moving to the $50–100 range, you'll get a bigger size, higher material quality, and better sound dampening and blocking.
How Long Do Soundproof Curtains Last?
Just like most drapes, soundproof curtains can last for decades. Thick, three-layer curtains won't be damaged by the sun, dust, or smoke. And if you invest in washable drapes, regular cleaning will kill all the mites and moths. Another potential hazard for soundproof curtains will be a cat scratching them. Thankfully, strips of aluminum foil placed right at the bottom will keep them away.
The Biggest Advantages of Soundproof Curtains
Excel at sound deadening. These blinds are great at absorbing echoes. Even if the curtains aren't very thick, they'll still do a great job of reducing the number of reflecting sound waves. If you have a recording studio that you want to soundproof, this will be a great pick to cover the windows and the doors.
Thermal insulation. The thicker the curtains, the better they'll be at preventing cold outside air from getting in and keeping the precious hot air inside. Besides, once you master the art of opening the drapes when the sun is up and closing them when it goes down, you'll be able to lower your monthly energy bill. And if you're tired of the sun always blinding you through the window(s), curtains can easily block it.
Visually appealing. In contrast to acoustic panels and bass traps, soundproof curtains are very beautiful. If you don't want your bedroom, home theater, or any other space to look like a makeshift studio, with curtains, you'll get all the noise dampening in the world while preserving the natural look of your room. Choose whatever color and design you like!
Help you sleep better. While this is true for most curtains (they block sunlight and noises to a certain extent), with soundproof blinds, you'll get more protection from the sun and outside sounds than with a cheap, run-of-the-mill set of drapes. Besides, by keeping you warm, they'll make it that much easier to fall asleep.
Added privacy. Sound-dampening curtains are thick and heavy, which means they're also lightproof and opaque. If you're a private person and aren't entirely satisfied with how a regular set of blinds covers the windows, that won't be a problem with noise-reducing curtains.
The Biggest Downsides of Soundproof Curtains
Not that great at blocking loud outside noises. When it comes to absorbing echoes, soundproof curtains are unsurpassed. Sadly, they're not nearly as good at reducing noises coming from the outside. This is because the curtains are crafted from materials that specialize in "eating up" vibrations created by sound waves. We're not saying these drapes are worthless for noise reduction, of course, but they're not as effective as window inserts, for example.
Only work on windows and doors. This pretty much says it all. While you could technically attach them to the walls or the ceiling, the results won't be at all impressive. The reason: compared to acoustic panels, blinds aren't nearly as thick and will mostly serve as a decorative element than anything. On the bright side, noise-dampening curtains do work on doors.
What Are the Alternatives?
If you're not 100% happy with soundproof curtains or just want to try something new, you can use audio insulation sheets instead. They look and feel the part, although technically, they aren't curtains. What makes them stand out is the extra thickness. Thanks to several layers of dense fabric, insulation sheets are better at blocking outside noises than soundproof drapes. The price is not very affordable, though. Industrial blankets are another worthy alternative.
Mostly used to cover furniture during transportation, industrial blankets are crafted from padded materials. That makes them rather effective at absorbing echoes. Hanging them might prove to be a challenge, but some blankets do come with pre-installed grommets. Finally, consider investing in window inserts. Also known as insulation panels, they "sit" into window openings and provide comfort and privacy while reducing noise levels. Window inserts aren't at all expensive.

Conclusion
And that's it for our soundproof curtains reviews! Do you want the best overall set? Go with NICETOWN. This eco-friendly, 100% blackout curtain set excels at sound reduction and absorption. If you're on a tight budget, Deconovo will be the best bang for the buck, thanks to the low price, beautiful design, and helpful support. As for RYB HOME, it's our premium choice.
With it, you'll get a pair of four-layer drapes with advanced thermal insulation and strong anti-dust/smoke protection. It's not cheap but well worth the extra dollars.
---
Featured Image Credit: VH-studio, Shutterstock