8 Types of Basements: Pros & Cons (with Pictures)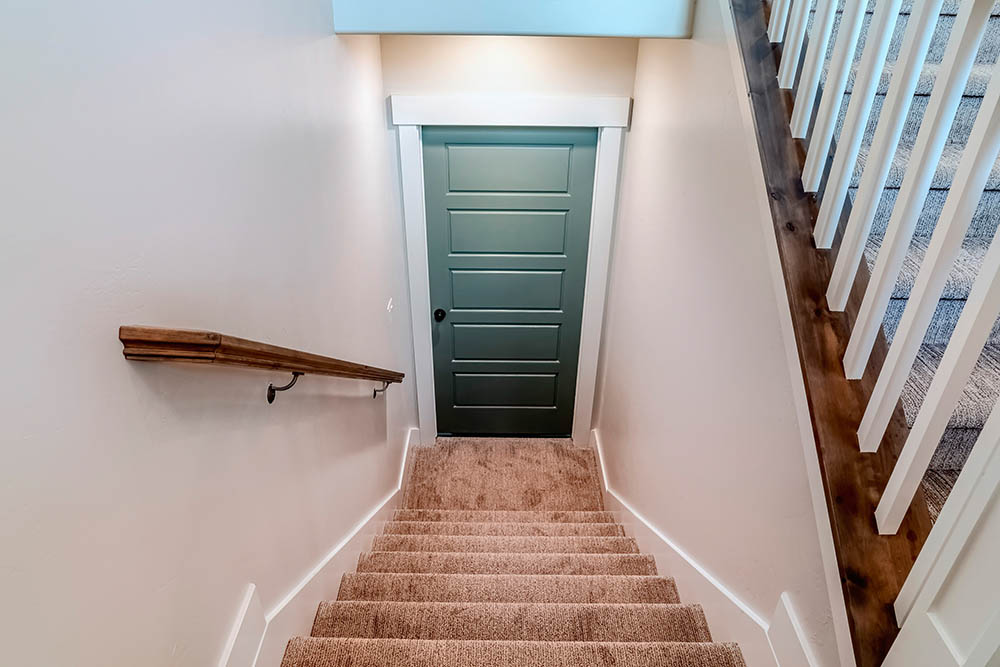 A basement may be impractical if your area is prone to flooding, but otherwise, the pros almost always outweigh the cons. At its most basic, a basement gives you convenient access to plumbing, ductwork, and vital storage space. Also, a finished basement can double the livable space in your house, completely changing how your family and guests enjoy it.
A basement's potential is enticing when looking for your next home to buy or rent. But before you get too excited about the next place that features a basement, it's crucial to remember that the term can have several distinct meanings. To help you understand the terminology, we'll break down the differences between the many types of basements you'll find today.

The 8 Types of Basements
1.

Finished Basement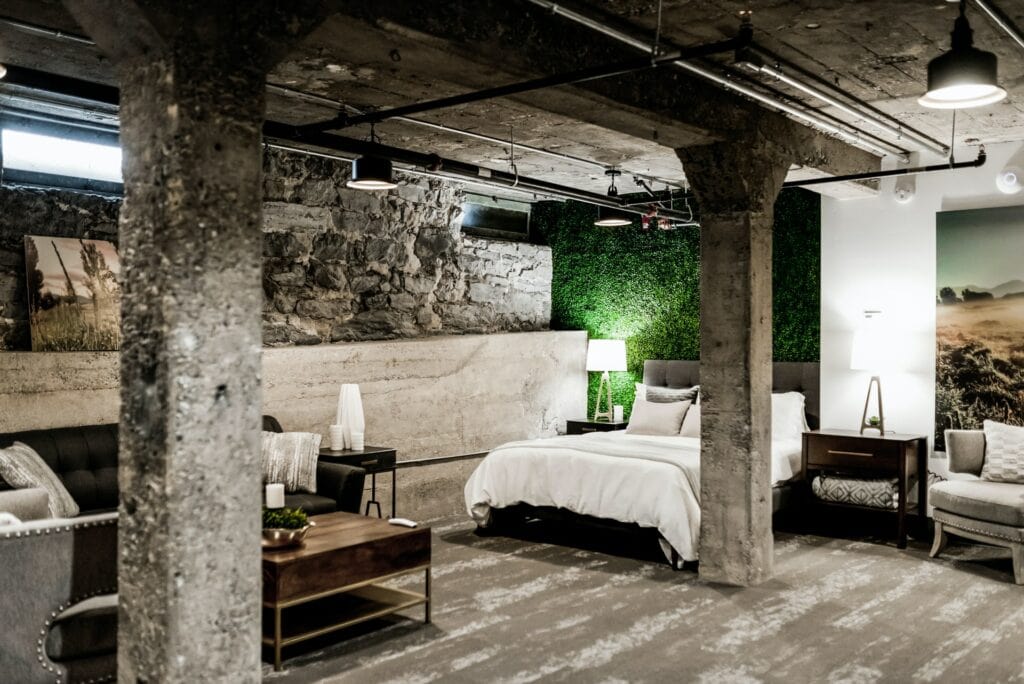 A finished basement is almost no different than the rooms on the main floors, except that it's at least partially underground. It has finished walls, such as wood paneling or painted drywall, and ceilings with plenty of head clearance, typically around 8 feet high. Flooring is usually carpet, tile, or vinyl, but polished concrete can also provide an attractive aesthetic.
Insulation and waterproofing against the bare walls are fundamental in a finished basement. Creating an appropriate vapor shield is crucial in more moisture-prone environments. Insulation protects cellulose-laden drywall and wood studs from hazardous mold by stopping vapor transfer from the outside air or soil.
It's easier to make these changes with masonry or concrete walls, poured concrete flooring, and an adequate ceiling height. In some instances, you may be able to overcome rough stone walls and uneven dirt surfaces to finish a basement. Framing will be much more challenging, and you'll often lose a lot of space trying to level floors and walls.
Apart from floors, ceilings, and walls, you'll find the typical features of an upstairs living area, such as outlets, light fixtures, and HVAC ventilation. A finished basement can be a man cave, home office, family entertainment area, guest bedroom, or anything else you can imagine. If you have enough space, you may even be able to rent it out as a separate living space!\
Pros
Increases home value with an average ROI of 70–75%
Provides versatile space for multiple uses
Insulation and walls improve energy efficiency and lower utility bills
Offers extra storage space without moisture or pest concerns
May let you rent out your basement
Cons
High average cost close to $20,000
May be expensive to repair if moisture gains access
---
2.

Unfinished Basement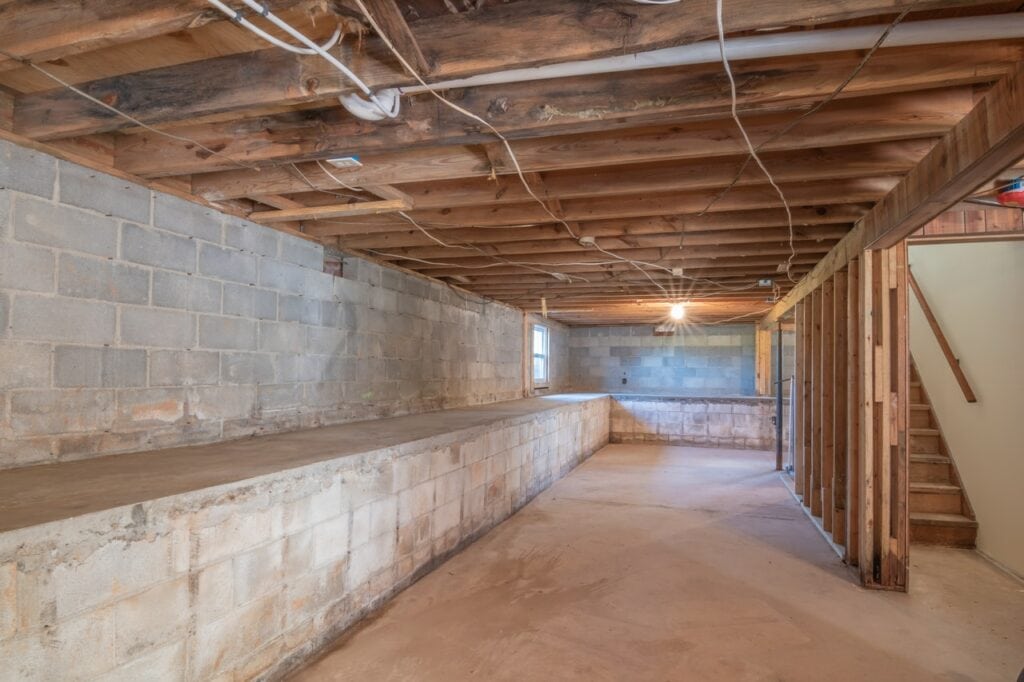 An unfinished basement is the skeleton of a finished basement. It often shows bare concrete foundation floors alongside exposed joists, electrical wiring, and plumbing. Walls are commonly bare concrete or masonry, possibly sporting a coat of paint, though this hardly qualifies them as finished.
There's potential in an unfinished basement, so it's often more attractive than other unlivable below-grade setups. Even if you don't add drywall and flooring to extend the home, many unfinished basements still have basic light fixtures and heating. They usually make excellent storage areas.
Pros
Provides convenient access to electrical and plumbing systems
May be adequate for simple storage purposes
Moisture issues are easier to handle
Cons
Not as appealing to home buyers as a finished basement
Uninsulated space is not energy efficient
---
3.

Crawl Space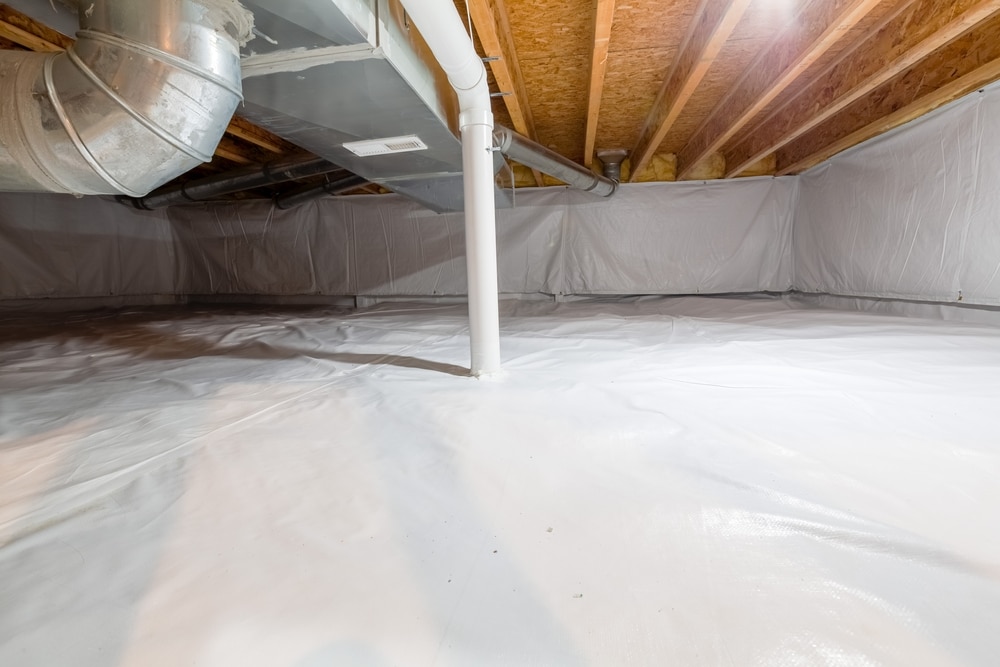 A crawl space is an open cavity between the floor of the home's main level and the ground underneath. Clearance is usually 4 ½ feet or less, hence the name "crawl space."
Floors in crawl spaces are typically dirt, though you could use concrete if you have more than 3 feet of clearance. Some crawl spaces use a plastic liner as a moisture barrier. Access to the crawl space is usually through a hatch on the wall.
Crawl spaces have few practical uses, but their primary advantage is sufficient access to the home's various systems. You can follow and maintain vital electrical, plumbing, and HVAC ducting components from under the house. Compared to slabs, that small space under the floor offers far more possibilities for future upgrades and renovations to the main level.
Pros
Provides gap between ground moisture and foundation
Facilitates inspections and maintenance
May offer some storage opportunities
Cons
Typically requires the home to have entrance stairs
Can readily accumulate moisture and develop mold
Not as appealing as a basement
---
4.

Walk-Out Basement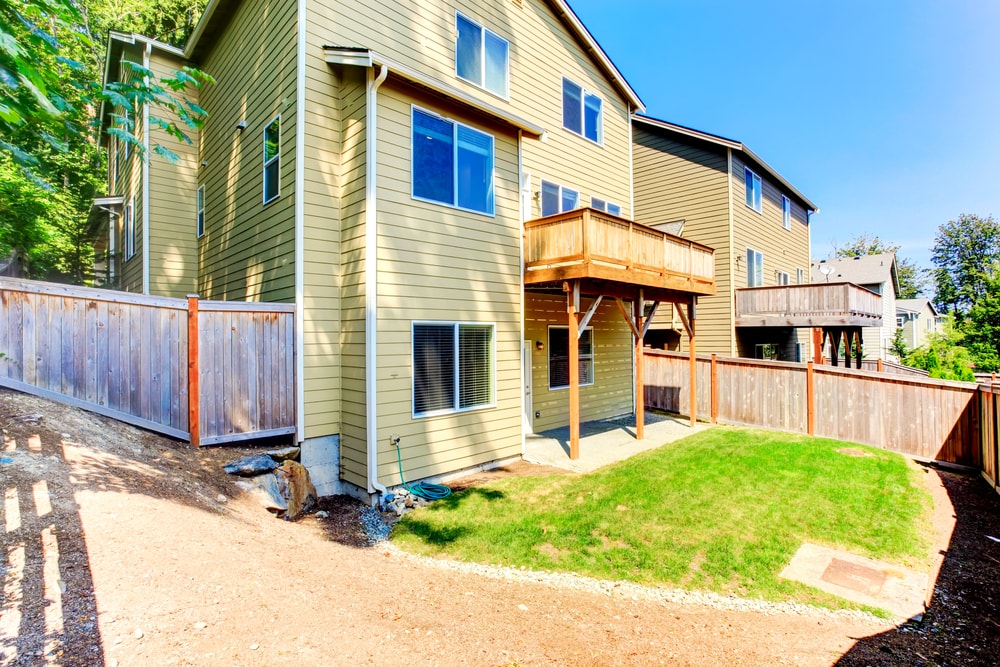 A home on a slope may have a walk-out basement. A walk-out features a door to the outside, letting you "walk out" of your home onto level ground. The basement is often partially underground toward the front of the house below the main entrance. The backside has the door to the outside. You commonly see these basements in lakeside homes, with the walk-out facing the water.
The exterior entrance is a valuable feature in many ways. The door gives you a straight path to move furniture and appliances like water heaters without making you negotiate the tight confines and awkward corners of basement stairwells. Easy access is a massive plus when you need to do maintenance or updates to your home.
With a dedicated entrance, your basement can also become a rentable apartment or office space. Apartments need an exclusive entry and exit to meet zoning requirements, and with a walk-out basement, you have added money-making potential!
Pros
Adds value to the home
Allows the basement to be rented
Lets in more natural daylight than other basements
Provides convenient access to the back patio area
Offers an emergency exit for downstairs living spaces
Cons
Require a slope to work
Limits the main level entrance points
---
5.

Walk-Up Basement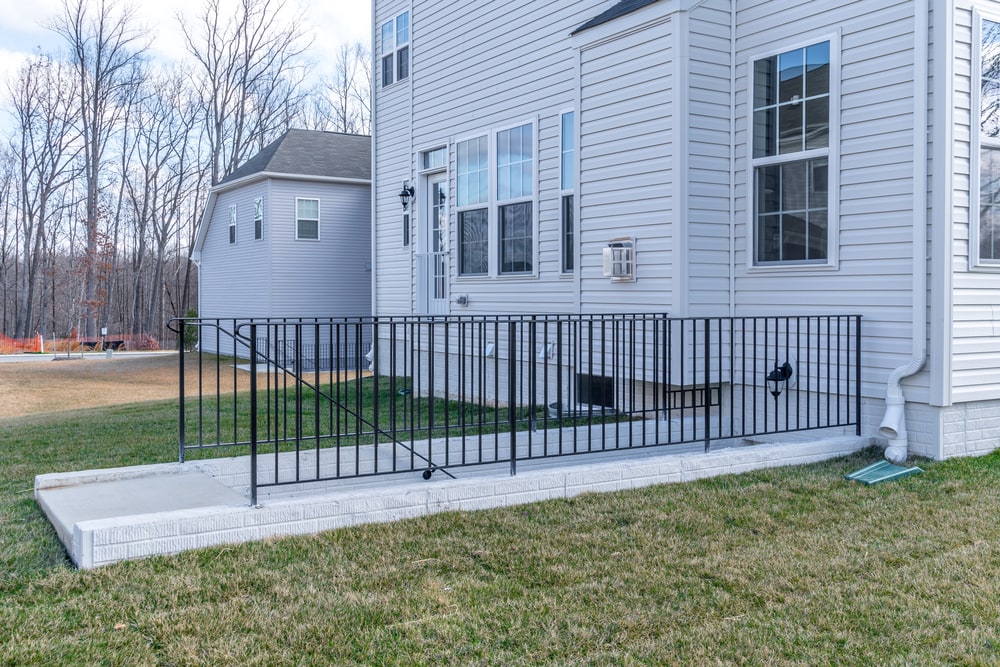 A walk-up basement is like a walk-out basement because it has a separate entrance from the outside. The difference is that a walk-out basement puts you above ground as soon as you walk through the door, whereas a walk-up basement leaves you on a small below-grade landing when you exit. From there, you must climb a set of steps to reach ground level.
Pros
Provides an emergency exit for downstairs spaces
Gives private access to a basement apartment or office
Easier to turn existing basements into walk-ups than walk-outs
Cons
Offers concealed access for burglars
Icy steps in the winter can be hazardous
Provides a path for basement flooding
Does not let in as much light as a walk-out basement
---
6.

Daylight Basement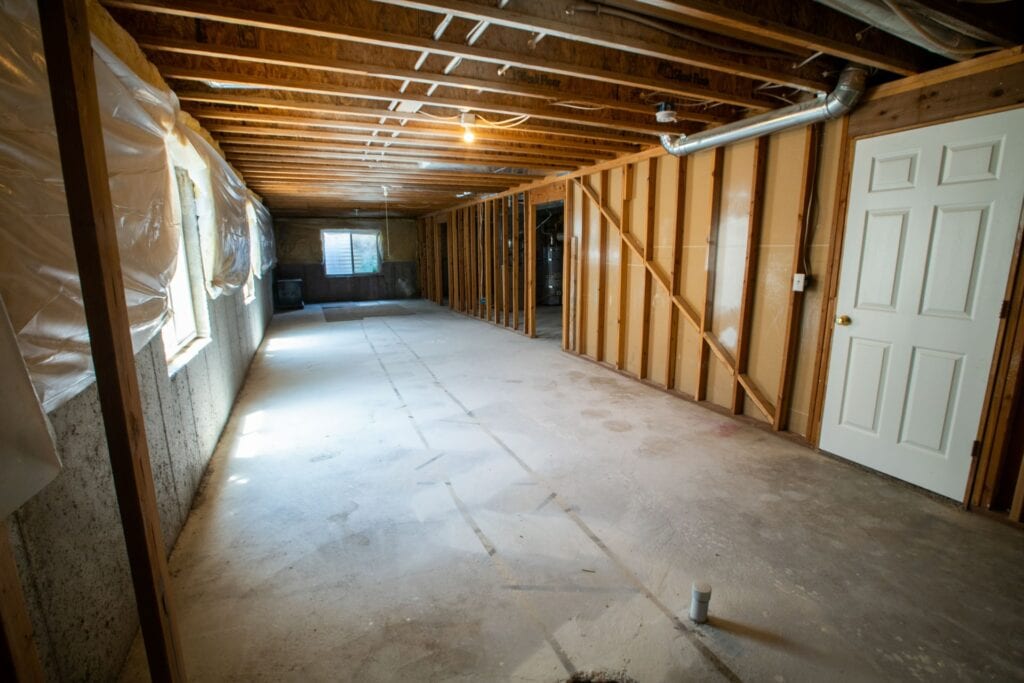 A daylight basement does not have doors to the outside but lets in natural sunlight. Most basements are partially above ground to allow windows to fit in.
A basement that is completely underground can turn into a daylight basement with window wells. A few feet of ground are cleared from around the window, and the soil is held back with a rigid barrier. Sunlight then has a clear path to infiltrate a below-grade window.
Pros
Can turn into a finished livable space
Lets in natural sunlight
---
7.

Cellar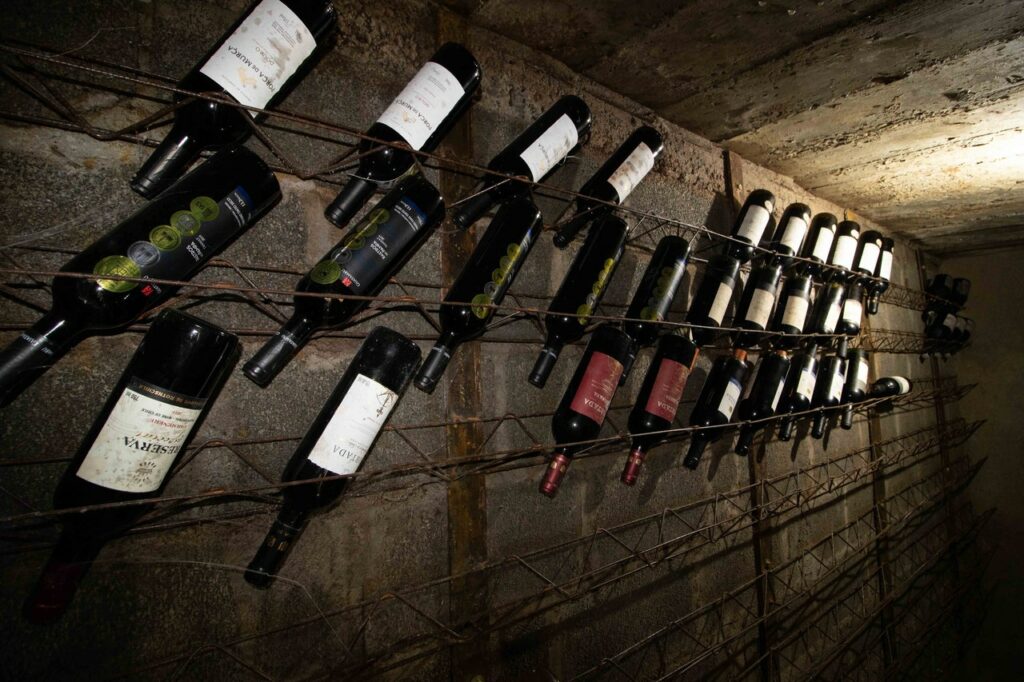 Traditionally, a cellar is an underground storage area, primarily for canned foods, produce, wine, or fuel. They're more common in older homes in rural areas. Compared to basements, cellars typically cover much less space under the house.
A cellar's primary distinction from a basement is its purpose as a storage space. The original intent for most cellars wasn't to make them livable, so ceiling heights rarely follow a standard, and the room is often unfinished. In many cases, cellars will not have any doors or egress windows to the outside.
Pros
Provides some storage
Requires little maintenance
Offers some refuge in case of a storm
Cons
Low ceiling heights
Typically have no windows or outside doors
---
8.

Sub-Basement
A sub-basement is a level below a basement, a feature more common in commercial settings than private residences. Adding a sub-basement to an existing basement is an expensive undertaking, and not all homes have a ground structure underneath to allow further digging. They're also more prone to flooding, making them impractical in areas with a high water table, high humidity, and extreme weather.
A sub-basement is often an extra storage space or utility room. It's challenging to dig a sub-basement because building codes require a secondary exit to the outside on all basement levels, which is impossible in many situations.
What Is a Full vs. Partial Basement?
Any kind of basement can be full or partial. The terms strictly refer to how much area they cover under the home.
A full basement takes up the same area as the house above it. A partial basement, also called a half or semi-basement, only takes up a portion of the area under the house. You may find a partial basement on a home that has had recent additions or sits on awkward terrain that doesn't allow for a full basement.

Conclusion
A basement is simply a storage area to many people, but distinguishing between the many styles is crucial if you value the space below. You don't want to be disappointed when you find out that "full" doesn't always mean "finished" or that a "walk-up" isn't as convenient as a "walk-out." With a better understanding of the different types of basements, you can save tons of time planning your perfect home.
---
Featured Image Credit: Jason Finn, Shutterstock