When Is the Best Time to Water Your Garden? The 6 Factors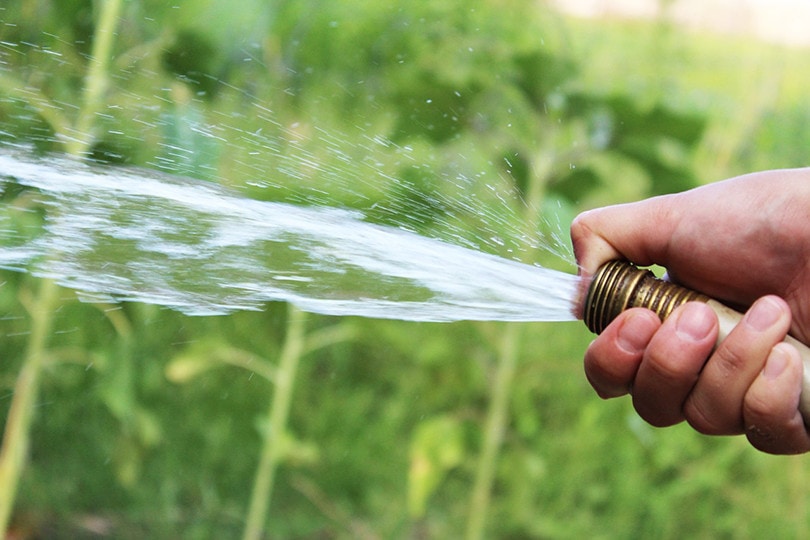 Water management is a critical factor for growing plants successfully. The amount and frequency vary with the species and its habitat. Some people may not think that the timing is essential. However, it plays more of a direct and indirect role than you may think. The general rule of thumb is to water your garden early in the morning. While that's true, there are several other things to consider. Read on to learn more about when to water your garden.

Factors That Affect the Timing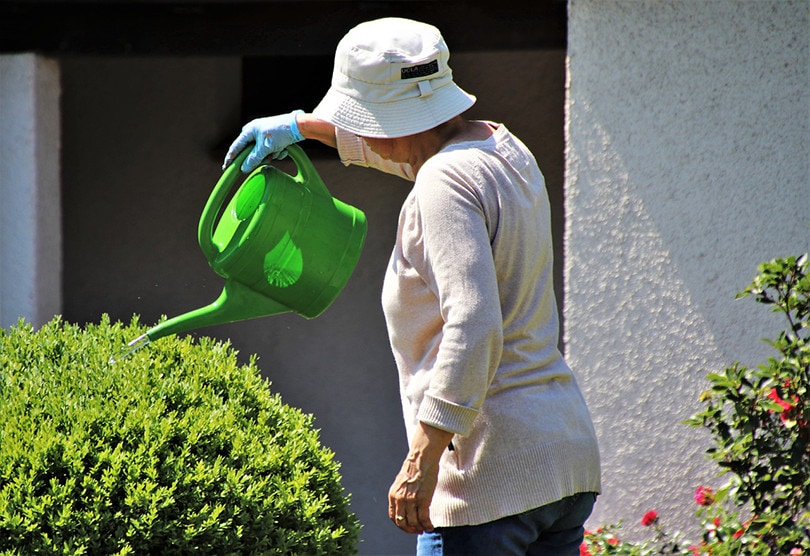 Balance is the key to timing. Circumstances that can affect it are directly related to the amount and speed of evaporation. Watering in the morning gives your plants enough time to evaporate the moisture on the foliage. If it stays on the leaves, it can create the ideal conditions for fungal diseases, such as powdery or downy mildew.
That's particularly true in the spring. Early rains can exacerbate the situation, leaving your plants more at risk. If precipitation is in the forecast, you may forgo watering and let Mother Nature do it for you. Humidity is another factor with consequences that are just as severe. The morning and afternoon sun are your garden's friends and effective disease prevention.
The ground in which your plants live will also determine when you water. Soils vary in their water storage and drainage capacity. Consequently, many species will do better in specific types than others. For example, wetlands thrive in these habitats because of the water-loving or hydrophilic soils that act like sponges capturing and storing water.
Some soils are hydrophobic and will repel water, making it challenging to hydrate them. You might notice it when water pools on the ground or surface of your container plants and doesn't penetrate the soil. The best way to water these gardens is with a soaker hose. Mixing some organic material into the earth can also improve its water-holding capacity.
Drainage is another consideration. Sandy soils provide excellent aeration because of their larger particle sizes. However, water also flows through them like a sieve. That makes morning the best time to tend to them because the plants can take up some of the moisture before the sun evaporates it. Other things that can affect watering include:
Factors:
Wind
Sun reflection from impervious surfaces like roads
Topography, such as low spots and hills
Aspect on a slope
Amount of shade
The direction of the sunlight.
Too Much Water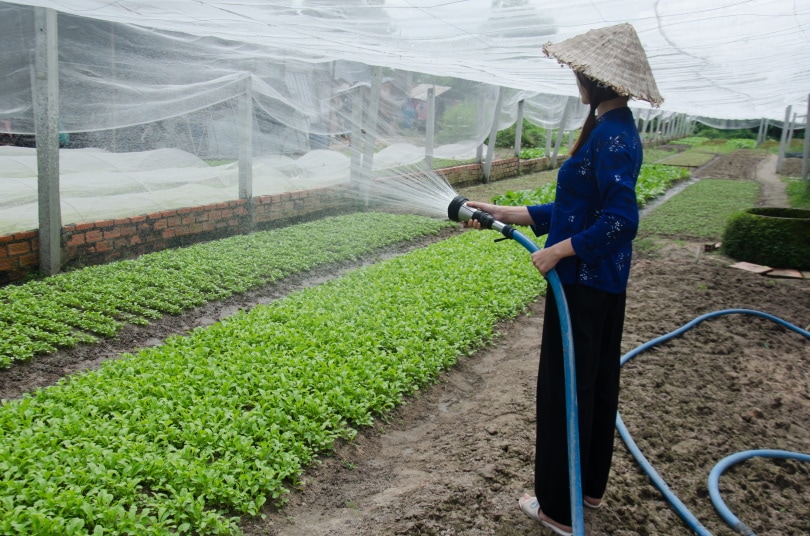 If morning is the best time to water your garden, what happens if you overdo it? The greatest risk is creating an environment for bacterial and fungal diseases. Any parts sitting in standing water are particularly vulnerable. That's one reason why you must leave a gap around a plant's stem or tree trunk if you mulch it.
Too much water can also loosen soils and cause erosion. In severe cases, it can even displace your plants. The force of the spray is just as much of a factor. Using a sprinkling wand with an adjustable nozzle can prevent disturbing the roots and protect the flowers from damage. We also suggest directing the spray against a container side or raised bed wall to diffuse it better.
Too Little Water
It's evident with plants with a lot of foliage when it's time to water. The wilting gives it away. However, it's essential to avoid stressing a plant to that point. Bear in mind that some plants may not show signs of water stress until it's too late. The essential thing is to get the water to penetrate deep into the soil. That will encourage root development which can anchor them in the ground more securely.
It's also a safeguard against drought. A shallow-rooted plant will have a harder time surviving dry conditions than one with more robust growth underground. Interestingly, according to the American Society of Landscape Architects (ASLA), one of the top landscaping trends is native plants. These species are better adapted to the challenging conditions of an area and often require less maintenance.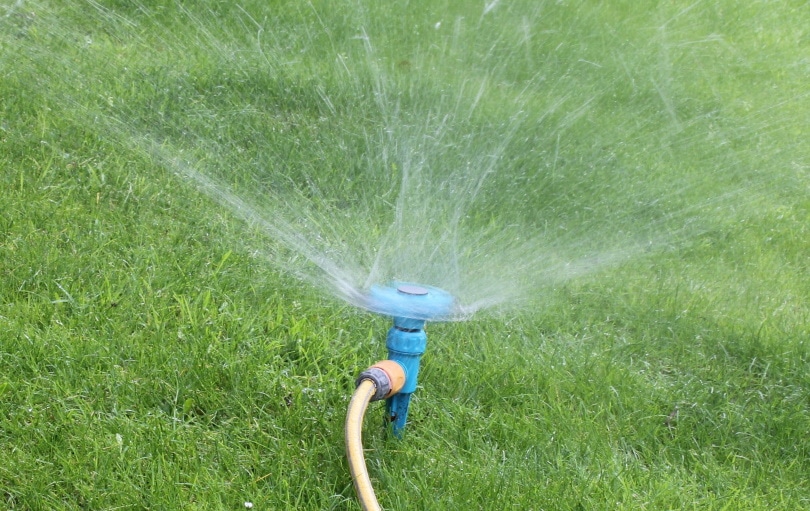 Final Thoughts
Having a garden is a commitment that involves regular maintenance so that your plants can survive and thrive. Watering isn't just about running the sprinkler. It also involves the correct saturation and the right timing. It's about balancing the needs of your plants with the optimal delivery of the moisture they need. Mornings are the best time to ensure your garden gets what it must have in optimal conditions.
---
Featured Image Credit: creative2usa, Pixabay