10 Garden Trends in 2023 (With Pictures)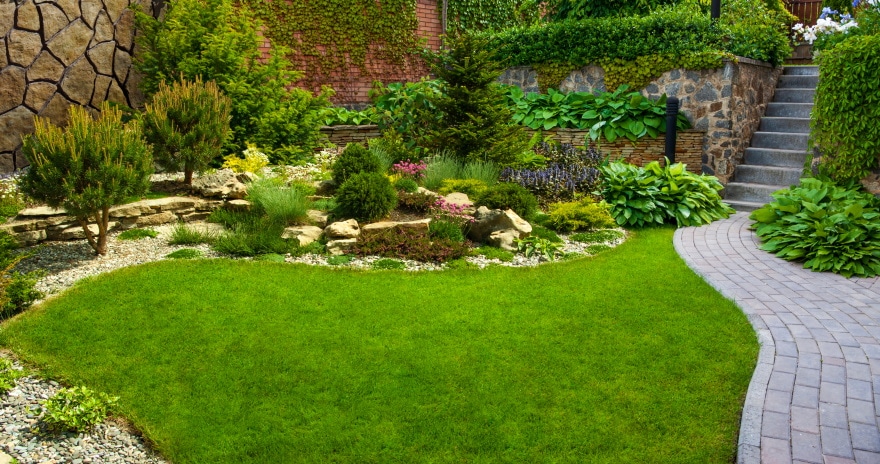 This year, gardening is on track to increase in popularity even from before the pandemic. People are spending more time at home, and many are picking up this relaxing and rewarding hobby. Whether we do it for the beauty or to sustain our families, gardening has something for everyone. Below we will show you ten trends for this year to get the creative juices flowing, whether you are just beginning your gardening journey or your garden needs some sprucing up this year.

The Top 10 Garden Trends in 2023
1.

Wild Gardens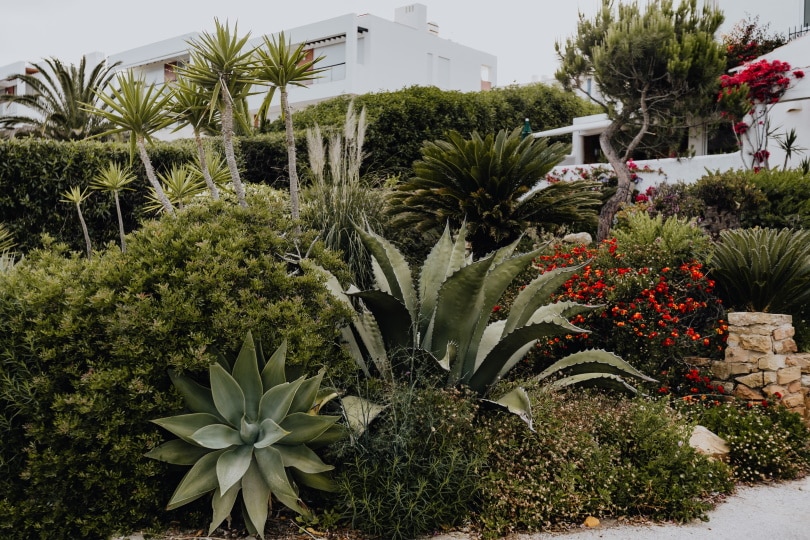 Colorful and orderly gardens where everything has its place are lovely. However, there is something magical about seeing beauty in chaos. As the author Sophia McMaster puts it, "Even nature; the restless waves, irregular trees, and stars all out of line show that chaos can be beautiful!"
Maybe it's human nature to rebel against the chaos, or perhaps we are looking for the beauty. Whatever it is, one of this year's trends is rewilding gardens. In a rewilded garden, you can expect to find long grass and even weeds. The idea behind rewilding is to start your garden and allow it to grow wild—hence the name.
---
2.

Low Impact Gardens
The carbon footprint humans are leaving behind is becoming more important nowadays. Gardening is not something we would typically associate with a high carbon footprint, yet it can be. Fancy garden equipment has to come from somewhere, and if a plant or flower is not generally grown in a particular climate, it needs to be started in a controlled environment. These types of things all contribute to a higher carbon footprint.
People are simplifying their gardening to keep the carbon impact down. They are growing a combination of plants and vegetables or edible plants. In addition, repeat flowering plants are going to be popular. Yet another way that the carbon footprint is positively affected is by purchasing locally produced decorations or furniture for the garden. Not only does this support local businesses, but it minimizes the need for major importing.
---
3.

Garden-to-Plate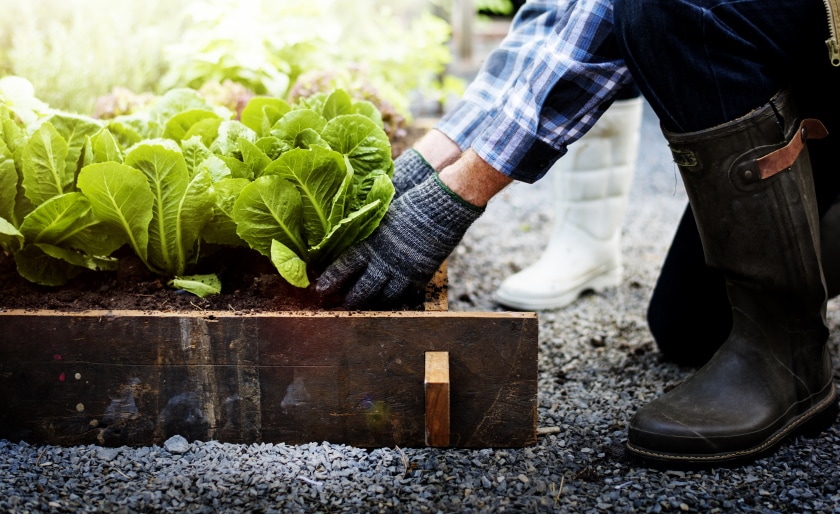 There are many health benefits to be reaped from home vegetable gardening. There are general health benefits associated with the act of gardening. Not only do we get light exercise, but it gets us out of the house to soak up vitamin D and get fresh air in our lungs. We also benefit from knowing exactly where our food comes from. If organic is a concern, then not only does growing it ourselves ensure this, but it also helps the environment by helping prevent the need for fruit and vegetables being transported over long distances.
---
4.

Balcony Gardening
It's not only people living in rural areas getting into gardening or even homeowners with yard space. People living in urban areas in apartments or condos are getting in on the gardening action this year.
Having a balcony garden is the in thing to do, whether you are planting flowers for the aroma and a pitstop for honeybees or growing fresh herbs for that homemade pasta sauce. With the options available, it's even possible to grow some vegetables in a balcony garden. And if there are local woodworkers, a great way to support them is by commissioning them to build custom planters for your balcony.
---
5.

Blurring the Line Between Indoors and Out
Another popular trend in this year is gardens that can make you forget whether you are inside or out. These gardens seek to combine the comfort of indoor dining or lounging with the peaceful and aromatic atmosphere of flowers and greenery. Imagine having a massive sunroom filled with plants and flowers—one could enjoy it regardless of the weather outside. Another great addition to an indoor-outdoor garden is to have bird feeders or a birdbath so that our garden will have a little bit of wildlife to it as well.
---
6.

Dark Design Make Colors Pop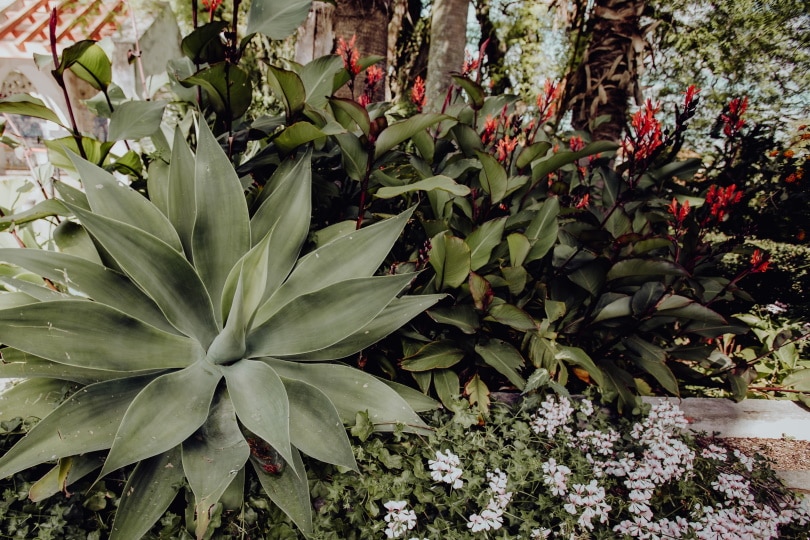 Nothing makes color pop quite like darker shades and colors to contrast it. That is why we are seeing dark foliage gardens trending today. Many types of plants and flowers are naturally very dark—even black. When they are nestled in with brightly colored flowers, it creates a visually exciting garden experience. Another way that bright colors are accentuated is through dark modern landscaping designs, such as black rocks or dark wood retaining walls.
---
7.

Wildlife Friendly Gardens
The cool thing about a wildlife-friendly garden is that it can look very different depending on the wildlife we are trying to attract. If we seek to attract honeybees and unique insect life, specific plants and flowers will draw these critters. Other things that will attract wildlife are large water features such as ponds or streams. Rewilded gardens can make excellent attractants for wildlife. It gives them something close to what they would experience in the wild. One reason to consider a wildlife-friendly garden is that in urbanized areas, our gardens may be the only home some of these creatures have.
---
8.

Tranquility Gardens
Tranquility can mean different things for different people, but when we think of tranquility, some things might commonly come to mind, like running water or fresh, fragrant air. This idea of tranquility gardens is trending this year, maybe because we realize our need for more tranquility in a world that is often go, go, go. A peaceful garden with fresh green colors and gentle running or falling water will help us stop, take a breath, and focus on what is important in life.
---
9.

Birdsong Paradise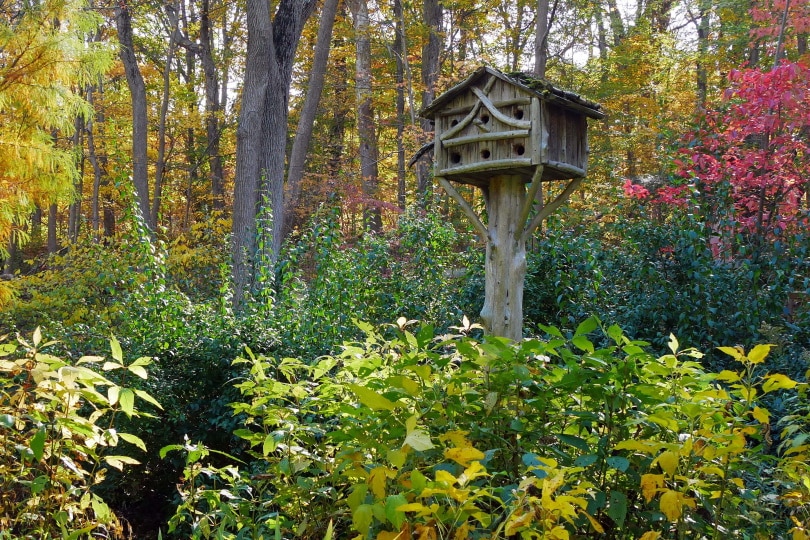 Birds are not for everyone, but those who love birds will want to hop in this trend this year. Bird-friendly gardens are becoming very popular. Turning an existing garden into a bird paradise doesn't take much. Just by installing a birdhouse (or two) and setting out a birdbath, birds will naturally come around more. There are other things to do for those of us who want to put a little more effort into creating a bird garden. Certain birds are attracted to particular types of houses. Also, many types of flowers are attractants to various birds.
---
10.

Home Office Garden
In the past few years, working from home has exploded. More and more people are working remotely if they are able. So, it's no wonder that this trend has taken off like it has and continues to into 2022. Depending on a person's location, the type of office garden may be a literal outdoor garden with an office space set up in it. But if you happen to live in the northern half of the world, you may have to settle for an indoor oasis. Either way, there is something about being surrounded by plants that helps us focus, which is precisely what we need in a home office.
Related Read: 10 Gardening Trends – Design Ideas for a Modern Home

Different Styles of Gardens
When designing a garden, we must first decide on the overall style of the garden. There are essentially three different garden styles—formal, informal, and wild. We find the various designs and trends within each of these styles every year.
Formal: This type of garden is for someone who likes straight, symmetrical lines and patterns. For example, a formal garden may have a straight path through it. Both sides would essentially be carefully groomed and manicured to be mirrors of each other.
Informal: An informal garden will feature nice curves, allowing plants to bloom and grow in their natural shapes. There is still structure and planning involved with an informal garden, just not quite as rigidly as formal.
Wild: Wild gardens are a relatively new style but becoming quite popular. The idea behind a wild garden is to bring nature into your environment but leave it as untouched as possible.

Conclusion
The beautiful thing about gardening is that there is really no right or wrong way to do it apart from keeping plants and flowers alive. We can mix and match any of these ten garden trends to create the oasis that we want in our backyard.
See Also: 
---
Featured Image Credit: Andrey tiyk, Shutterstock