7 Best Tools to Dig a Trench (2023 Guide)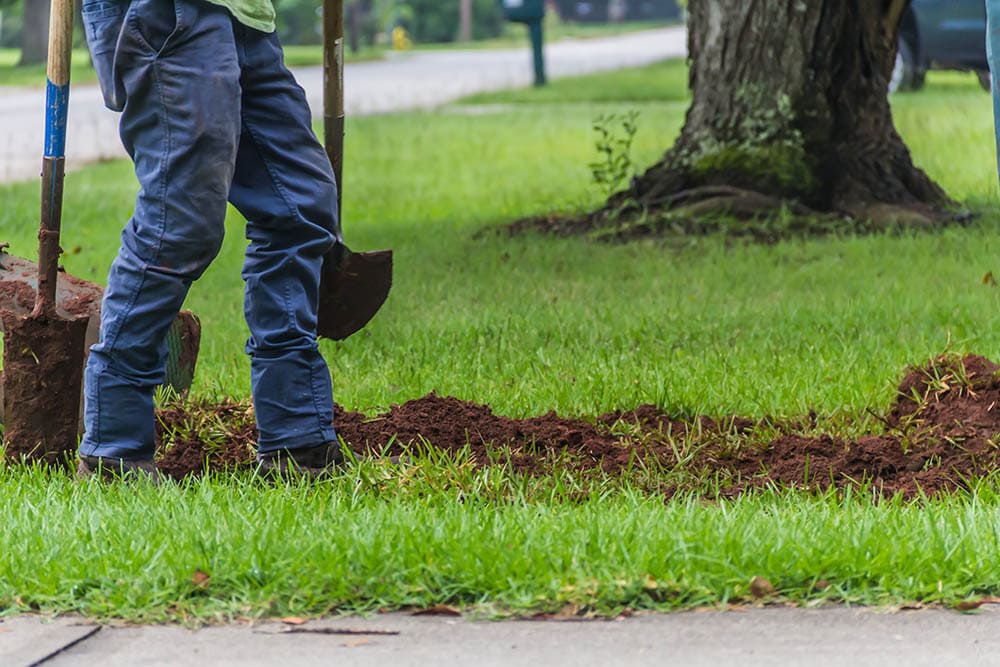 When you need that perfect tool to make your job easier, you may search in every local shop with no luck. Whether you are looking to create a small trench around gardening beds, pathways, or driveways or working on a much larger project, we have a list that will help you end your search.
In the article below, you can find some of the best trenching tools on the market today that will make your task much easier and more enjoyable.

The 7 Best Tools to Dig a Trench
1.

BLACK+DECKER String Trimmer, Edger and Trencher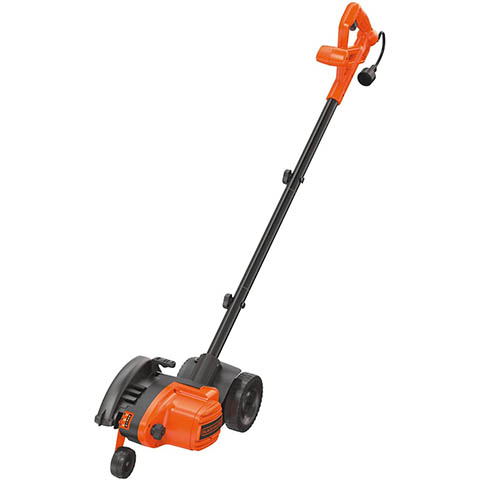 The BLACK+DECKER Trencher is a powerful gardening tool that provides your landscape with precise and clean trenches at three different blade depths. This versatile tool is convenient for a wide range of gardening tasks. It offers three operations, depending on which action you need, including trenching, trimming, and creating sharp edges. The BLACK+DECKER will create perfect trench lines around garden beds, decor, borders, and trees.
While the handle length and angle may be inconvenient for people that are a bit taller, this tool will still do an excellent job at digging trenches in your garden.
Pros
Three-in-one
Versatile and easy to use
Three blade depths for trenching
Excellent for precise trenching around edges and borders
Cons
Some users have reported the handle to be too short
Expensive
---
2.

AMES 2917200 Saw-Tooth Border Edger with T-Grip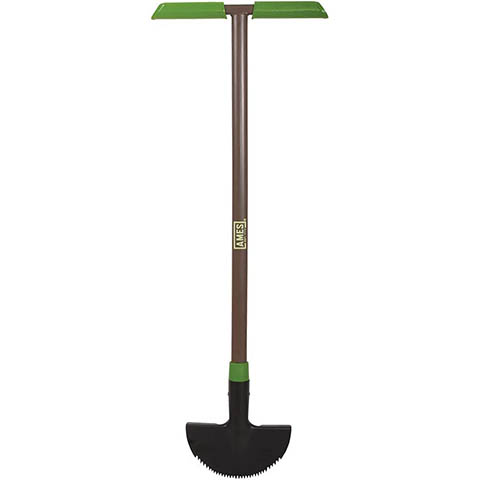 The AMES saw-tooth tool is an excellent device for gardening, especially for cutting trenches and lawn edges around borders. This tool is practical for cutting grass and sod and creating straight or curved trenches around lawns, driveways, or walkways. It comes with a strong steel handle, a T-grip, and a foot plate, all bringing maximum control and comfort to the user.
While teeth on this tool aren't as durable for cutting through the gravel and more rigid material, they do an excellent job at precise line cutting and edging.
Pros
Cuts precise edges and trenches
Excellent at creating straight or curved trenches
It comes with a foot plate, T-grip, and a durable handle for maximum comfort
Affordable
Cons
Not as convenient for more rigid ground
Saw teeth are made from plastic, unsuitable for gravel and hard ground
---
3.

Yard Butler Terra Planter All Steel 15" Planting Trenching Digging Garden Hand Tool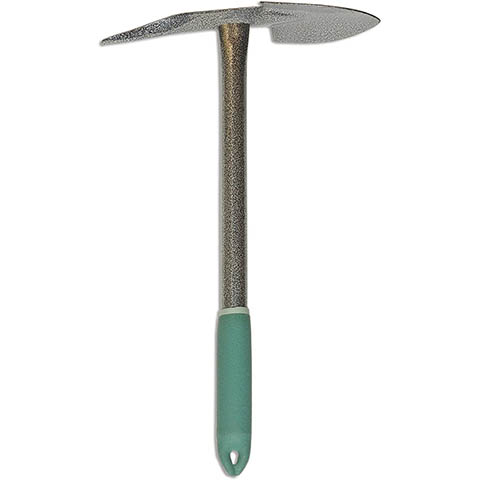 The Yard Buttler Terra Planter is an all-purpose tool every gardener needs in his selection. This tool comes with two functional blades with different purposes. One blade is in the shape of a tapered pick meant to loosen, dig and furrow the soil, while the other is intended to dig with a leverage action. This tool is perfect for digging trenches around raised beds, shrubs, trees, and other hard-to-reach areas.
Since the entire tool is made from steel, it may be challenging to use since it requires a firm grip and muscle strength, especially when cutting through tougher weeds.
Pros
Made entirely out of steel
Affordable
Ideal size for various purposes
Cons
Not sharp enough for thick weeds
Not lightweight
---
4.

Rotoshovel Electronic Handheld Lithium Ion Battery Powered Digging, Trenching, Planting, and Scooping Shovel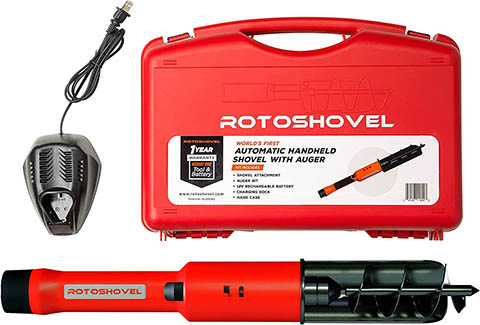 The Rotoshovel Electronic handheld shovel is a versatile device that is battery-powered and tackles most gardening tasks with ease. This tool will easily dig trenches in your backyard and dig through almost any type of soil. While clay soil may be a bit challenging to work around since it may accumulate on the tool, you can easily dig up most dry soil, including sandy, acidic, loamy, and silty. This electronic rotoshovel is portable and practical for everyday use, although you may require additional backup batteries when working on a more significant project.
Pros
Digs trenches much faster than other hand tools
Automatic safety shut-off that stops the tool when hitting a rock
Eco-friendly power source
Suitable for both digging and scooping
Cons
Not suitable for clay soil
Battery not ideal for larger projects
Expensive
---
5.

WORX WG896 Electric Lawn Edger & Trencher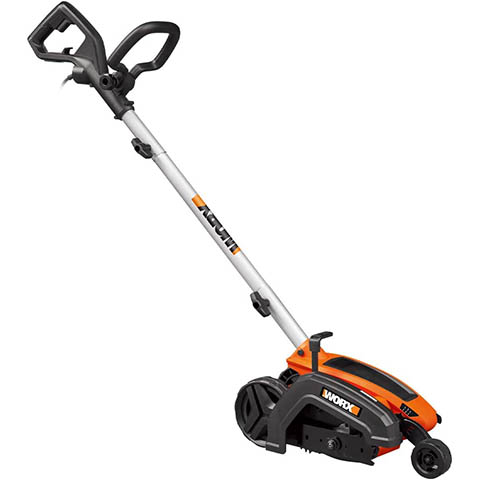 The Worx WG896 is an excellent electric trencher that gives the user a trenching blade with three different angles providing the user with different depth trenches. The handle the operator holds can rotate to three different heights, providing the user maximum comfort while working. This electric tool is also excellent at cutting perfect edges since it comes with a line guide.
One feature that some users have reported as a downside is that the device may be a bit bulky and heavy to control. While it comes at a bit higher price, this tool will provide you with the fast and perfect trenches ideal for your garden.
Pros
It comes with several blade depths for trenching
The handle has three different heights
The tool can work as both a trencher and lawn edger
Cons
Difficult to control
Expensive
---
6.

Corona SS 64714 Curved Trenching Shovel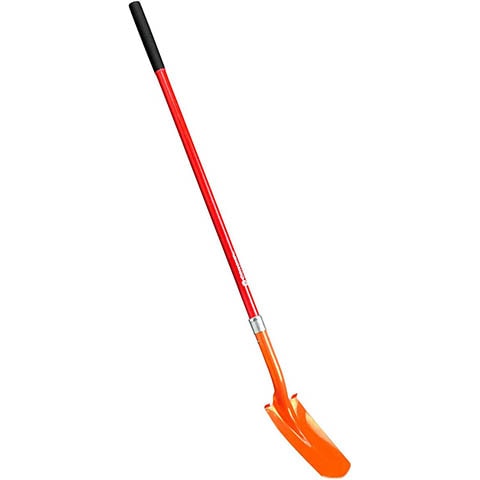 The Corona SS 64714 is another hand tool that can work as multiple devices, ideal for gardening. This tool can provide you with efficient trench making with minimal effort as it is built to provide the user with maximum control and comfort. The curved, angled head of the tool is perfect for trenching since it helps with scooping and cleaning out more soil in a shorter time. The handle is made of fiberglass, which is strong but lightweight. The tool is almost effortless to control and maneuver, perfect for minor gardening touch-ups or larger projects.
Pros
Affordable
Angled head
Strong and durable handle
Lightweight and easy to maneuver
Cons
The foot plate is uncomfortable
Not the best solution for digging deeper trenches
---
7.

Kenyon 49045 All-Steel Landscape Lighting Trencher/Edger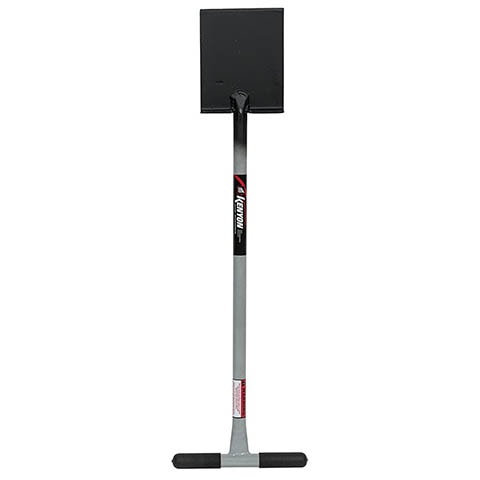 The Kenyon 49045 trencher is an excellent addition to any gardener's collection. While this tool comes at a higher price, it offers a solid, powerful service meant to serve the user for a long time. This device comes with an all-steel design, which adds to the durability and strength of this tool, making it ideal for larger, more serious trenching projects. It is excellent for digging narrow, wide, deep, or shallow trenches. It comes with a comfortable T-handle that will make any digging for a more extended period pleasant.
Pros
Made entirely of steel
Excellent for more serious projects
Cons
Expensive
It may be heavy and hard to use for some people

Conclusion
Reading about the different types of trenching tools will hopefully inspire you to find an ideal method and tool for yourself. These tools are excellent at digging trenches quickly and efficiently. The best part is that most of them come with various purposes, making them suitable for multiple gardening activities. Depending on how serious your potential trenching project is, you can indeed find a tool that suits your needs on this list.
---
Featured Image Credit: Will478, Shutterstock