What to Put on the Bottom of Raised Garden Beds – 9 Best Options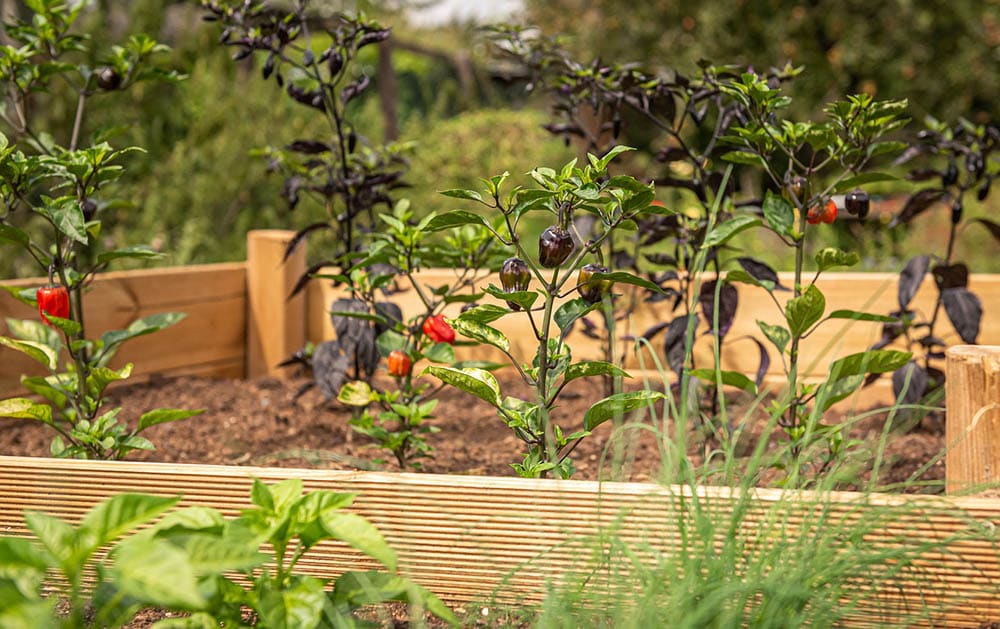 If you want maximum control over your garden, you need to use raised garden beds. Raised garden beds allow you to control the soil environment completely, all while mitigating the spread of weeds.
For raised garden beds to be effective, you have to put a barrier underneath. This barrier separates the soil of the natural ground from the soil in your garden bed. Some of the most popular materials include landscape fabric, burlap, and leaves, but there are other options as well.
You will want to consider the pros and cons of each material before making your choice. This article goes over the top options, as well as their benefits and drawbacks.

The 9 Options to Put on the Bottom of Raised Garden Beds
1.

Landscape Fabric
Decomposition Time: 10 years
Price: $$$
Hands down, the best material to put under your raised garden bed is landscape fabric. Landscape fabric is specifically designed for this purpose. It can last for 10 years before needing to be replaced, but it still offers a permeable surface that provides good drainage and prevents weeds from popping up.
The only downside of using landscape fabric is that it is the most expensive of the options on our roundup. You can shop around for different prices, but all of them will be more expensive than most of the other options we cover. At least you won't have to redo the landscape fabric for about a decade.
Pros
Lasts for about 10 years
Permeable
Prevents weeds from popping up
Easy to use
---
2.

Burlap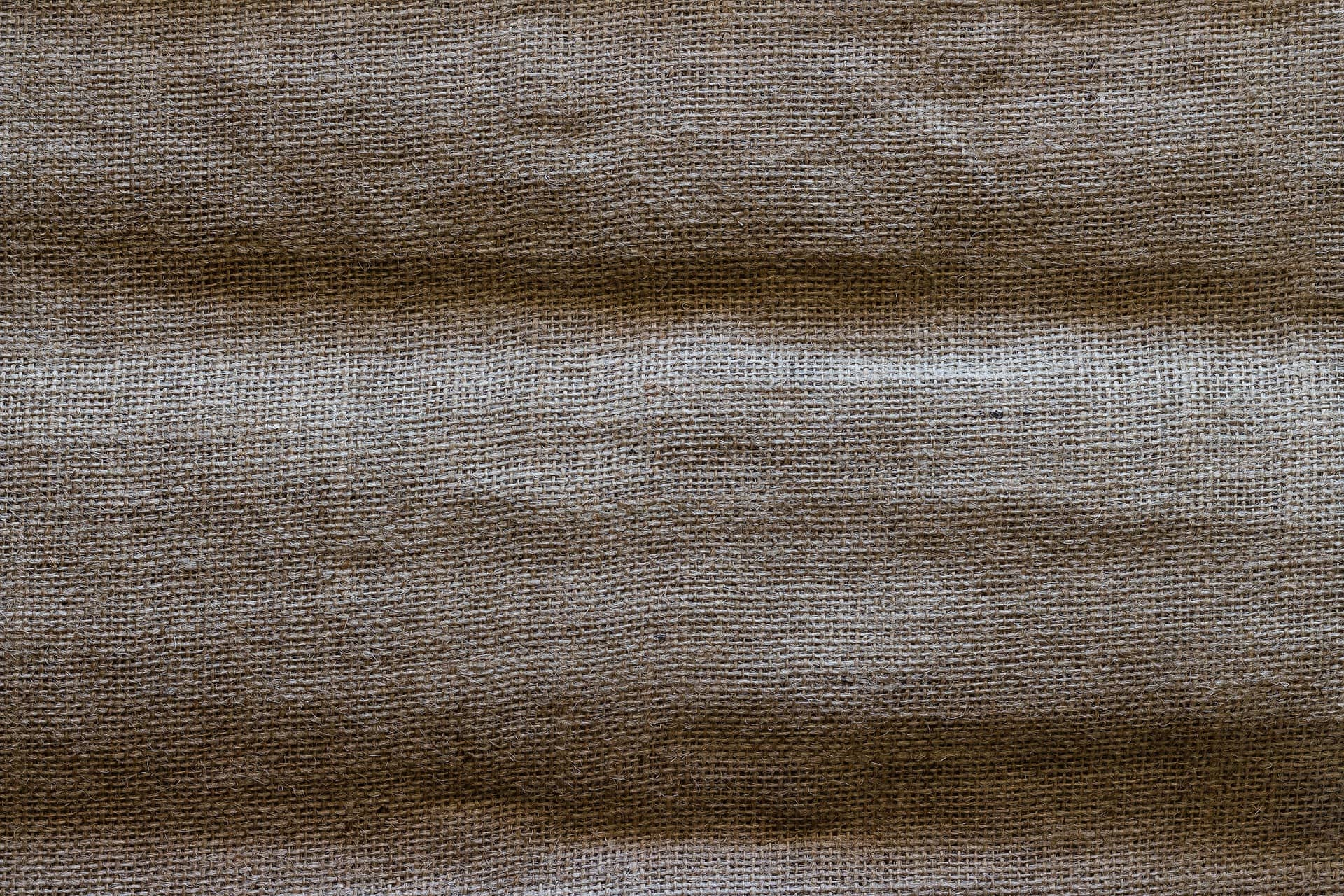 Decomposition Time: 5 years
Price: $$
If you like the landscape fabric idea but cannot afford it, try burlap instead. Burlap has a similar structure to landscape fabric, but it is a lot more affordable. It is eco-friendly and takes years to decompose.
It can be difficult to use burlap in a way where it looks good. Because burlap is prone to fraying, it can easily begin to unravel, which will speed up its decomposition process. Still, it should last for several years.
Pros
Affordable
Similar to landscape fabric
Lasts many years
Eco-friendly
---
3.

Leaves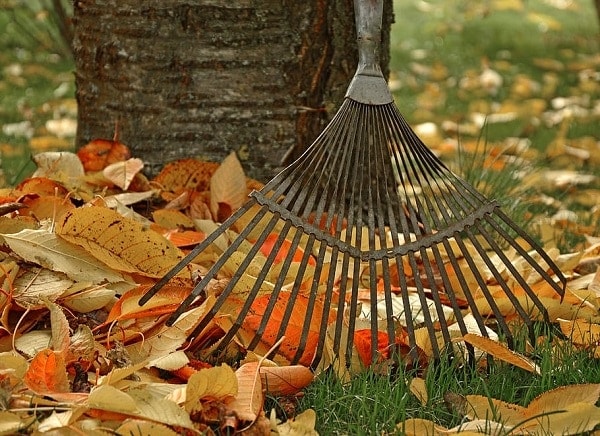 Decomposition Time: 6–12 months
Price: $
Leaves are a natural way to create a barrier at the bottom of your raised garden bed. Although they are not a long-term solution, leaves will prevent weeds from getting into your garden bed for about 6–12 months.
The downside of using leaves is that they will decompose within a 6–12 month time frame. This means that you will have to add another barrier once or twice every year since the leaves will break up and no longer create a barrier.
Although it is annoying that you will have to redo the raised garden bed bottom, the decomposition of the leaves will add to the soil and further make your garden healthier. This may be reason enough to select leaves.
Pros
Natural
Affordable
Decomposition nourishes soil
---
4.

Wood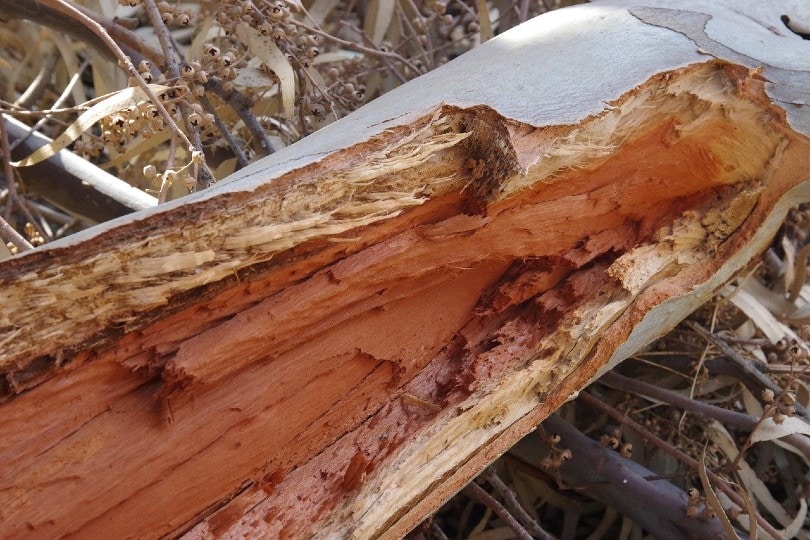 Decomposition Time: 2 years
Price: $–$$$
Just about any form of wood can be used as a barrier to your raised garden bed. You can select tree branches, logs, or mulch. Wood typically takes years before decomposing and it does a good job of allowing drainage and discouraging weeds from growing.
Unfortunately, wood can be a bit expensive, and you can potentially release toxins into your garden. Any wood that has been treated runs this risk. So, you will specifically have to purchase untreated wood, which can get pricey.
Pros
Potentially affordable
Lasts many years
Natural
Decomposition nourishes soil
Cons
Can get expensive
May produce toxins
---
5.

Stones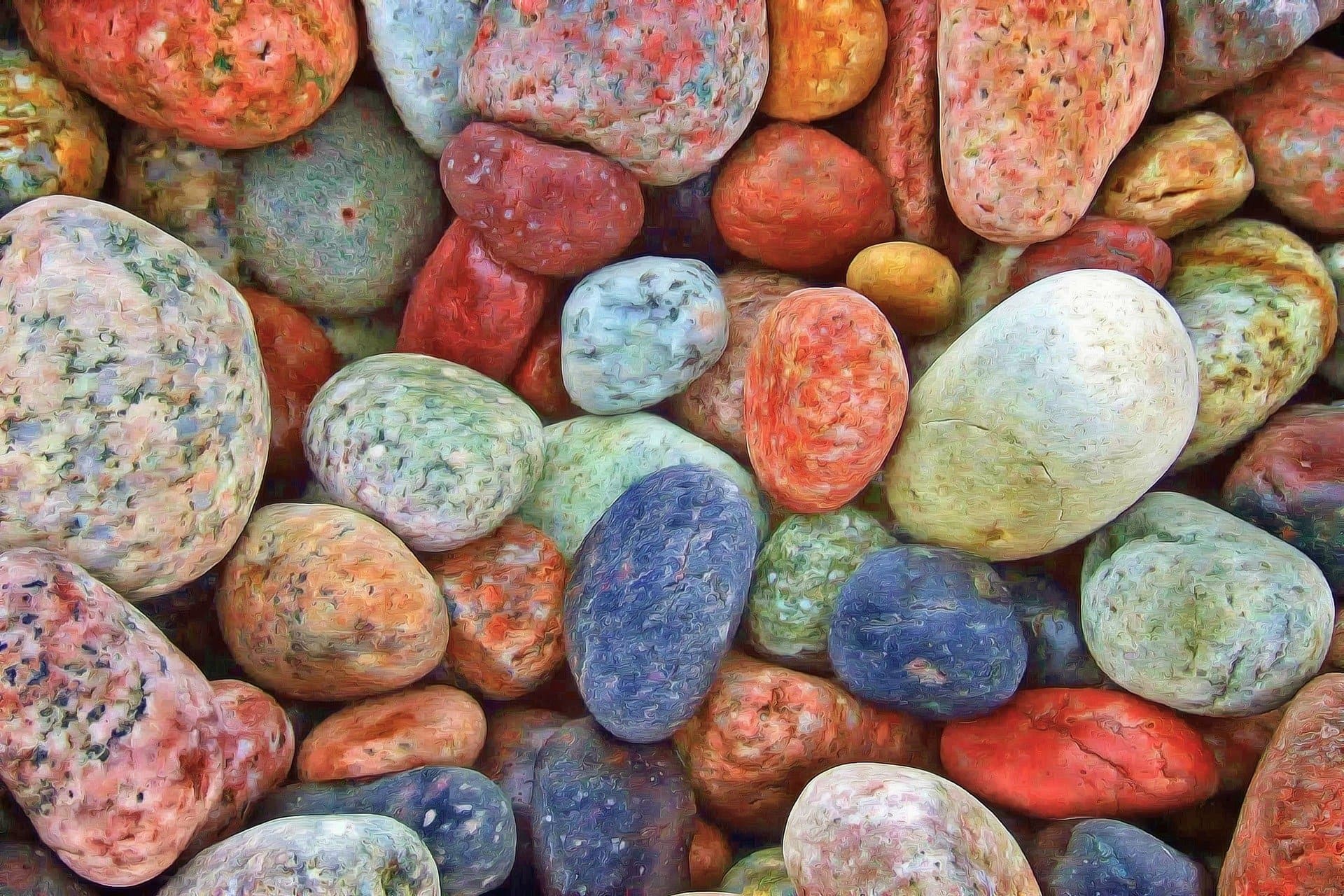 Decomposition Time: Never
Price: $$–$$$
If you want an option that does not decompose, you can select stones. As you would expect, the stones will remain at the bottom of the garden bed until you remove them. It will take a lot of time to thoroughly cover the bottom of your raised bed, especially if you do it correctly.
Although not having to redo the raised garden bed bottom is nice, stones are not without their fault. Stones do not offer the best drainage, and weeds can still come up through any large gaps. You will have to be diligent in laying the stones to make sure weeds don't pop up.
Cons
Can get expensive
Doesn't offer the best drainage
Doesn't protect against weeds
---
6.

Newspaper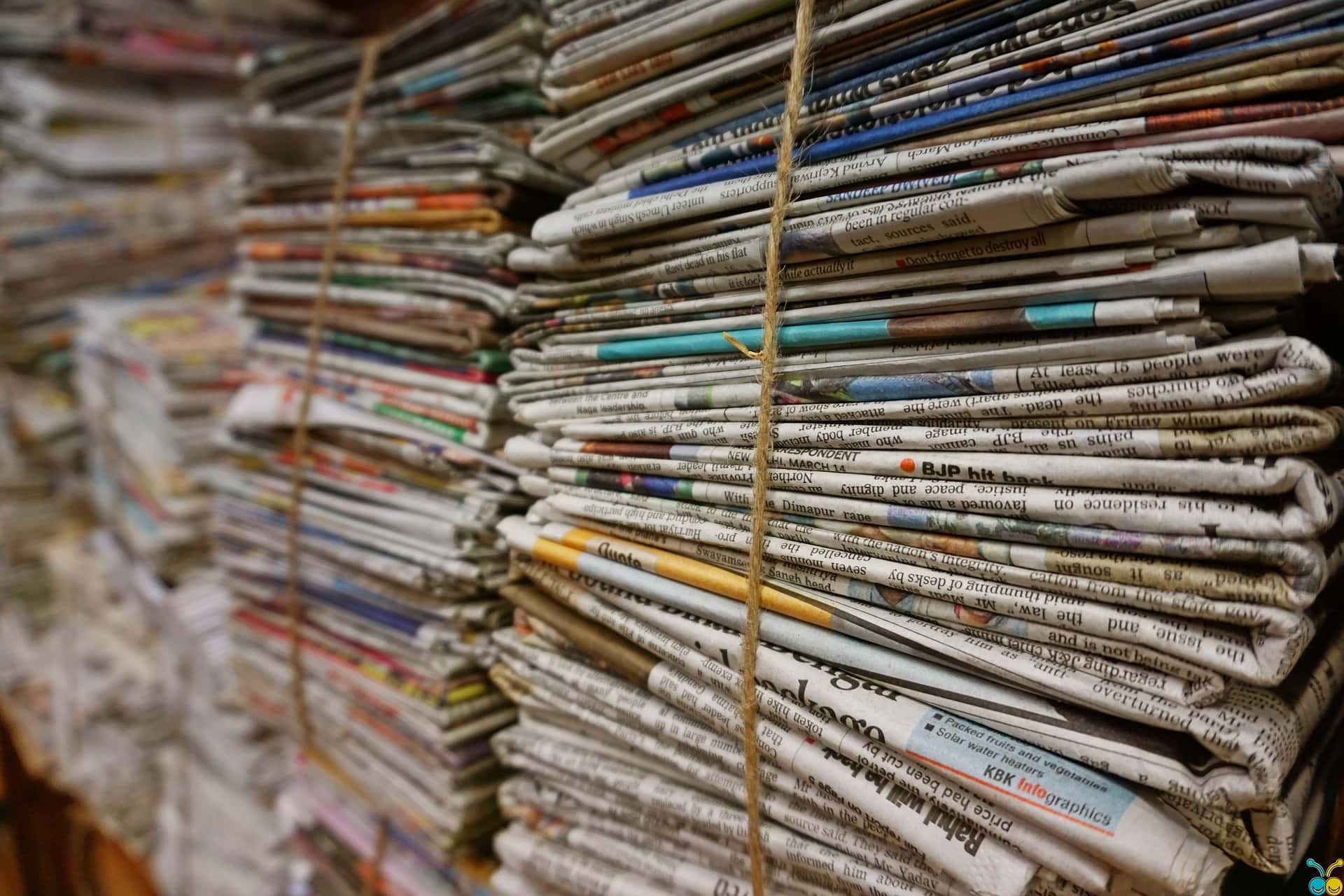 Decomposition Time: 6–12 months
Price: $
Newspaper is one of the most popular ways to create a barrier underneath a raised garden bed. It is affordable, resistant to decomposition, and takes very little effort. Just spread some newspaper sheets across the bottom of your garden bed, and it is ready to be filled up with soil.
You'll want to make sure you get soy-based newspaper ink. That way, toxins are not released into your soil as the newspaper decomposes. Additionally, add multiple layers of the newspaper so that it decomposes more slowly.
If you don't subscribe to a newspaper, you can easily purchase a newspaper from a local grocery store or gas station. Many of these places even have free newspapers that you can grab.
Cons
Can be toxic
Decomposes quickly
---
7.

Cardboard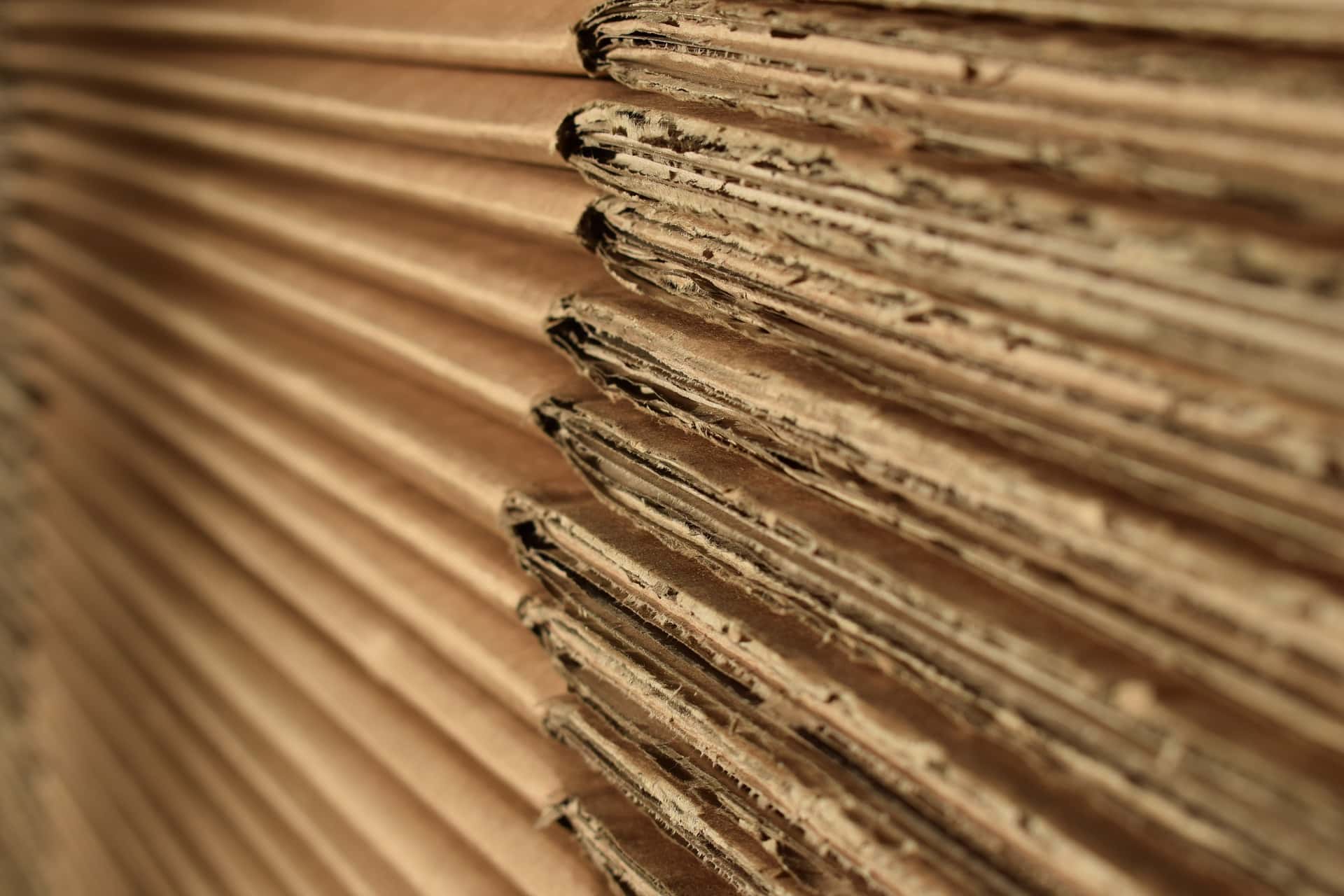 Decomposition Time: 6–12 months
Price: $
Cardboard is similar to newspaper. It is cheap, abundant, and easy to use. You can buy cardboard from stores, but many recycling centers and retail stores will offer cardboard boxes for free just to get them off their hands.
The best cardboard to put underneath your raised garden bed is multi-layered cardboard. This structure will be sturdy and resist decomposition for a longer amount of time. Just make sure not to use cardboard with glossy inks.
Pros
Cheap
Easy to get ahold of
Sturdy
Cons
Can be toxic
Decomposes quickly
---
8.

Hardware Fabric
Decomposition Time: Never
Price: $$$
Hardware fabric cannot be used on its own at the bottom of your raised garden bed, but it is a great material to use with one of the other ideas above. Hardware fabric will allow drainage. More importantly, it keeps unwanted rodents and animals away from the garden.
The reason you have to pair hardware fabric with another material is that it does not prevent weeds from growing in any way. So, install hardware fabric as the base layer and then add another option on top to both protect from rodents while still protecting from weeds.
Cons
Must be used with another barrier
Expensive
Does not prevent weeds
---
9.

Nothing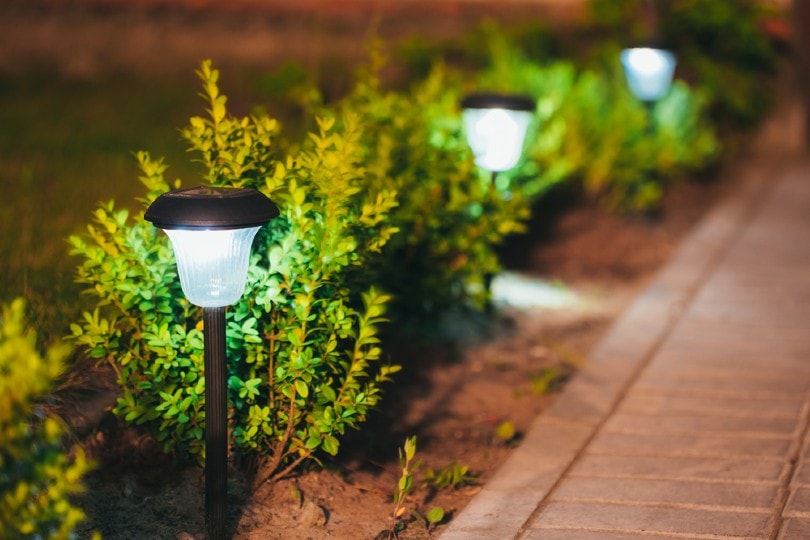 Decomposition Time: N/A
Price: Nothing
Believe it or not, you can actually put nothing underneath your raised garden bed. This is the cheapest and easiest method. If your bed is only 6 inches or less, you don't need a barrier and can use nothing instead.
If your raised garden bed is over 6 inches deep, you will need to select an actual barrier. However, it's good to keep in mind that you don't always have to use a barrier, depending on the garden you have.
Pros
Free
Doesn't require extra work
Best for gardens under 6 inches deep
Cons
Not suitable for all garden beds
Will not prevent weeds

Raised Garden Bed Care Tips
In addition to selecting the best barrier for your raised garden bed, you will need to incorporate other tips and tricks into your gardening scheme. Here are some other tips you will want to keep in mind: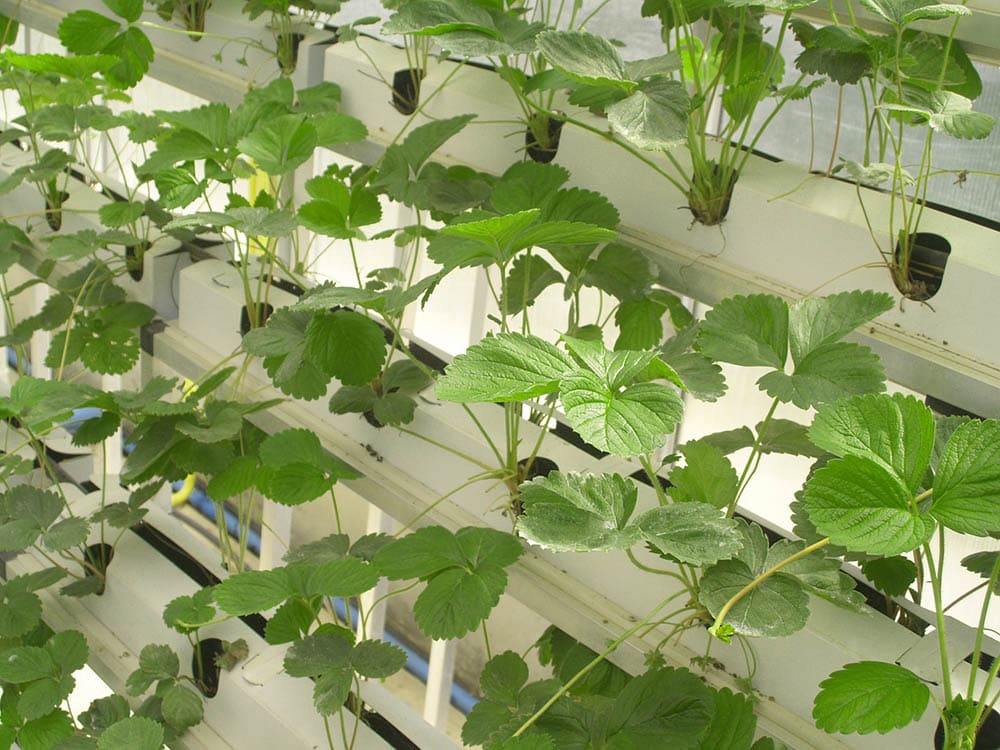 Don't Step in the Beds
The benefit of using a raised garden bed is that you get the best soil possible for your plants. To ensure your plants enjoy this benefit, create the beds so that you have access to all the plants without stepping inside the beds. In other words, you will have to make the raised garden beds small enough that you can reach everywhere.
When you do this, you won't have to damage the soil by stepping on it. Instead, the soil will remain nutrient-dense and fluffy for your plants to enjoy.
Top Dress
Top dress your soil when needed. You should do this annually with compost, but you can also do it with mulch, leaves, and wood chippings after the actual planting. This will help to nourish the soil and further prevent weeds from popping up.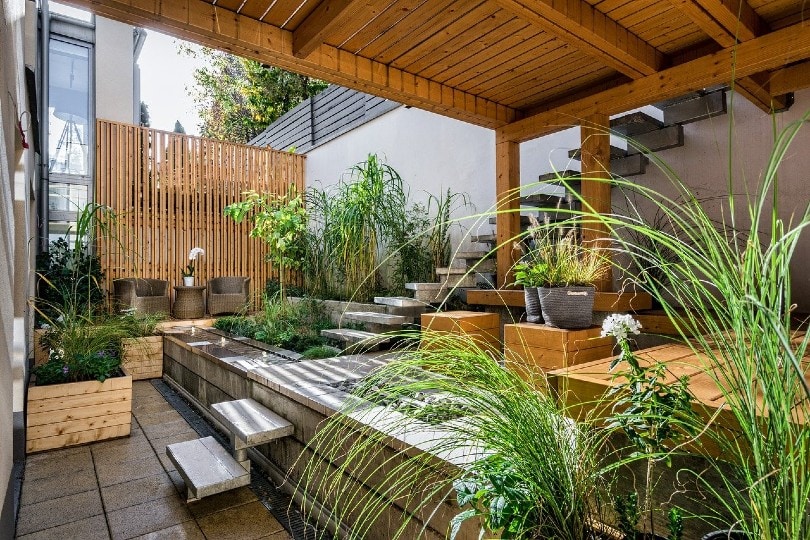 Always Cover the Soil
Always add protective mulch or a type of cover crop at the end of the season. This will protect the soil from the harsh winter weather. It can even increase the fertility of your soil as the crop decomposes.

Conclusion
If you want the best barrier for your raised garden bed, select landscape fabric. Burlap is another great alternative if you are on a budget. If neither of these options sound right to you, you can select one of the other materials instead. Don't forget to incorporate the other tips into your garden practices too!
See also:
---
Featured Image Credit: AndreasGoellner, Pixabay