3 Best Tractor Snow Blower Combinations 2023 – Reviews & Top Picks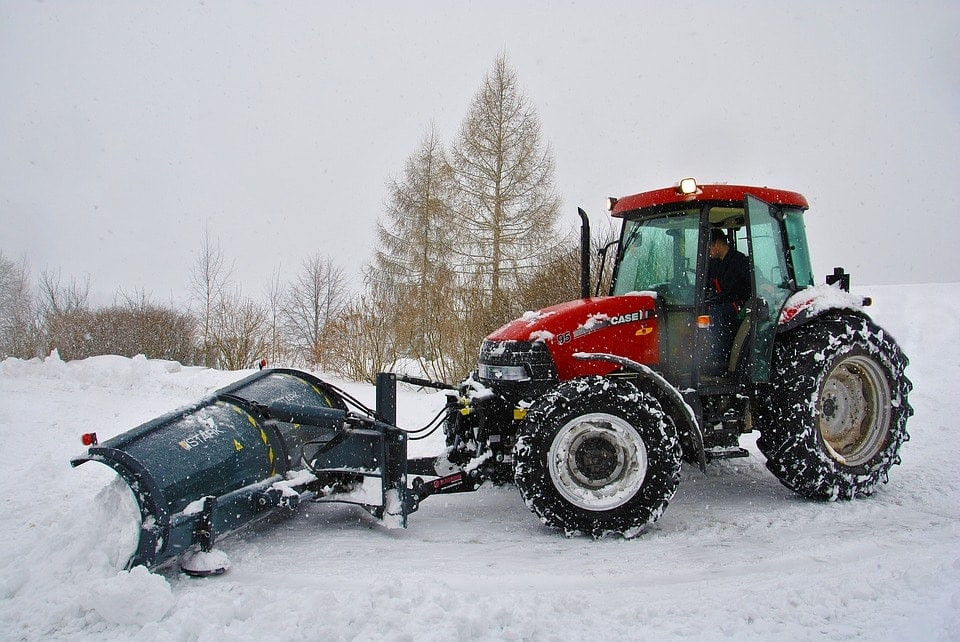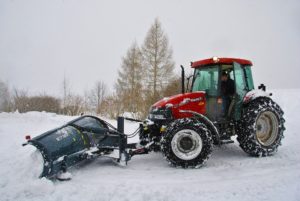 If you live in an area with a lot of snow, you may just decide to choose a tractor with a snow blower attachment. This works best for large areas since you can ride around and blow the snow out of the way very easily. For those who have a large area that needs cleared, these can be a lifesaver.
However, some of these tractors work quite well, while others work poorly. Below, we've reviewed three of the top snow blowers that are also tractors. We've also provided you with a complete buyer's guide to help you choose the best model for your situation.
---
A Quick Comparison of Our Favorites in 2023
Rating
Image
Product
Details

Best Overall

Husqvarna 587293701 ST42E

Wear plate and skid shoes are replaceable
Adjustable discharge chute
One-button operation
CHECK PRICE

Best Value

Husqvarna Snow Thrower 42-Inch

Very durable
Easy to attach
42"
CHECK PRICE

Husqvarna Two-Stage Snow Blower

Electric lift
Accommodates large areas
Attachments included
CHECK PRICE
The 3 Best Tractor Snow Blower Combinations
1.

Husqvarna ST42E – Best Overall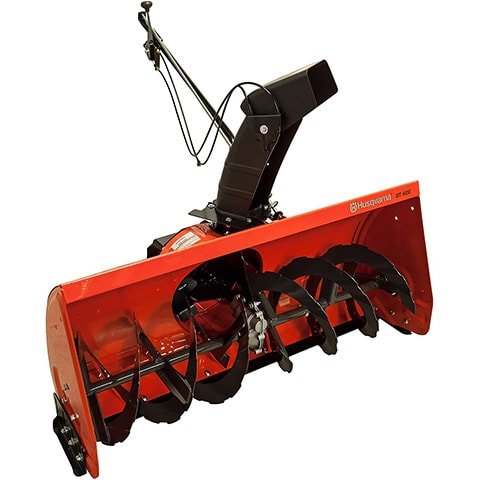 The Husqvarna 587293701 ST42E is our top pick for tractor snow blower combinations. It is a 42-inch      snow thrower with an electric lift. The lift is one-button operated, and we considered it very easy to use. After you attach the initial mounting brackets and frame, you can then remove the blower without any tools. The two 12-inch serrated input augers are very sizable. They pull in the snow and then send it through the poly chute, effectively clearing it out of the way. The wear plate and skid shoes are replaceable, extending the lifespan of this machine.
Once this is attached, you can raise the blower from the tractor seat. This is a common feature for obvious reasons. However, you'd be surprised by the number of products that don't include this feature. The discharge chute is completely adjustable. You can rotate it 180° from the tractor seat and control deflector pitch. It is recommended that you put wheel weights and chains on your tractor to help it get through the snow.
The only problem we see with this snow blower is that it is very large. In fact, it is far larger than most people probably need. Make sure you know what you're getting yourself into before you purchase it. Despite this, we still think this is the best tractor snow blower combination you can buy.
Pros
One-button operation
42"
Wear plate and skid shoes are replaceable
Adjustable discharge chute
---
2.

Husqvarna Snow Thrower 42-Inch — Best Value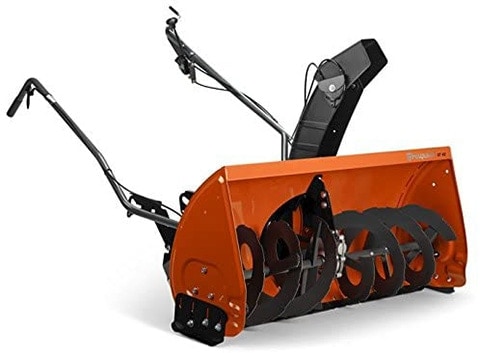 The Husqvarna Snow Thrower is very similar to our last pick. It has the same size serrated input augers and works in the same manner. The high-speed impeller propels the snow through the poly chute, which can be adjusted. Again, the wear plate and skid shoes can be replaced, so you can easily use this machine for a long time. The whole thing can be raised and lowered from the tractor seat, and it is compatible with all Husqvarna tractors.
This one is also 42 inches, just like our last pick. This may make it a bit large for some people. However, most compatible tractors will be able to handle it. This really isn't a snow thrower that is designed for small home use. But, if you need to clear out a parking lot or runway, this is a great option. This machine is very durable, so it can handle everything you throw at it. It is also a bit cheaper than other options, though not by a lot.
The drop-down in price means you don't get an electric adjustment switch, which can make adjusting the whole thing a bit difficult. However, this is the only major difference between this snow thrower and our top pick.
Pros
Very durable
Easy to attach
42"
Cons
No electric adjustment switch
Maybe a bit too large
---
3.

Husqvarna Two-Stage Snow Blower
Out of all those we reviewed, the Husqvarna Two-Stage Snow Blower is one of the most expensive. It is a few hundred dollars more than most of the snow blowers on the market. However, you do get a few benefits because of this extra cost. It has one of the widest mouths that you'll find, which makes it best for very large areas. It also comes with special cleaning accessories. If you have specialized cleaning needs, this is a great option if you're willing to pay a bit more.
It has an electric lift, which makes it able to clean off most surfaces. If you need to clear off lots of space, this can be important. No one wants to adjust their snow blower continuously. Being able to do it on the go is a great option (unless you like getting out in the snow and adjusting it all the time). It is best for areas in the country, where the ground will be very uneven.
The downsides of this snow blower come with its size. It is big, heavy, and it costs quite a bit more than most other options.
Pros
Electric lift
Accommodates large areas
Attachments included
Cons
Expensive
Heavy
Not useable in tight areas
---
Buyer's Guide – How to Choose the Best Tractor Snow Blower Combination
Purchasing a tractor snow blower is a big decision. They are very expensive attachments on top of requiring a tractor to use them. Because of this, it is important that you choose the correct one for your needs. After all, you likely won't just be able to go back and buy another one!
Below, we'll discuss some of the most important features to consider when purchasing these huge products. If you read this section, you'll be able to choose the best option for you.
Tractor Compatibility
If you currently have a tractor, you should ensure that the snow blower you choose is compatible with your tractor. If you don't currently have a tractor and are going to purchase a tractor just for this attachment, you should also check the specs on the tractor that go with the snow blower.
Sometimes, snow blowers are compatible with a variety of tractors. Other times, they're just compatible with the tractors their brand makes. It isn't uncommon for these attachments to require special tires, extra parts, or additional weights to prevent the tractor from tipping. These things can add to your total costs, so they're important to consider. Check to see if you can find a manual online for the attachment you're considering buying. This should let you know if you need to buy anything extra for the snow blower to work on your tractor.
Size
All snow blowers come in all different sizes. Some are quite large, while others are smaller. Which size you choose depends on the size of your yard or the area you want to clear. If you need to clear out a whole parking lot, then you probably need a very large snow blower. However, for smaller areas, you could probably get away with a smaller one.
You also need to consider the shape of the area. If there are a lot of curves and tight spaces, you likely need to pick a smaller option even if the general shape is larger. As you might imagine, it can be challenging to guide the larger snow blowers around these smaller spaces.
Weight
Whether you're working by yourself or not, you need to consider the weight of the snow blower. Some are very heavy and will require multiple people to assemble and use. Usually, these products weigh between 180 and 280 pounds. Obviously, you aren't going to be moving them around by yourself or even with a few different people. However, lighter models are often easier to install.
Obviously, you only install a snow blower once. After that, many can be removed and put back on without any tools and with fewer problems. However, the weight of the model might be the difference between installing it in a few hours or a few days. A heavier unit might even require that you purchase special equipment to hook it up, which can add even more money to your total.
Ease of Installation
While the weight has to do with the ease of installation, there are other factors as well. Some are just hard to put on the tractor period, even if they are lightweight. There are many that are poorly designed as far as installation goes. They may even need professionals to install them because they're simply too difficult for the average person to put on by themselves.
After the initial installation, how easy it is to re-hook the snow blower is also essential. When you decide to use it, it is going to be cold, and you are going to want to spend as little time dealing with it as possible. Because of this, we highly recommend choosing one that is easy to put back on.
Storage
These pieces of equipment are very big. When you aren't using them, which will likely be half of the year, you will need somewhere to put it. This can cause significant problems if you don't have much room. You should consider where you are going to store it and whether or not it'll fit on your tractor.
The last thing you want to do is purchase a snow blower only to realize that you have nowhere to store it!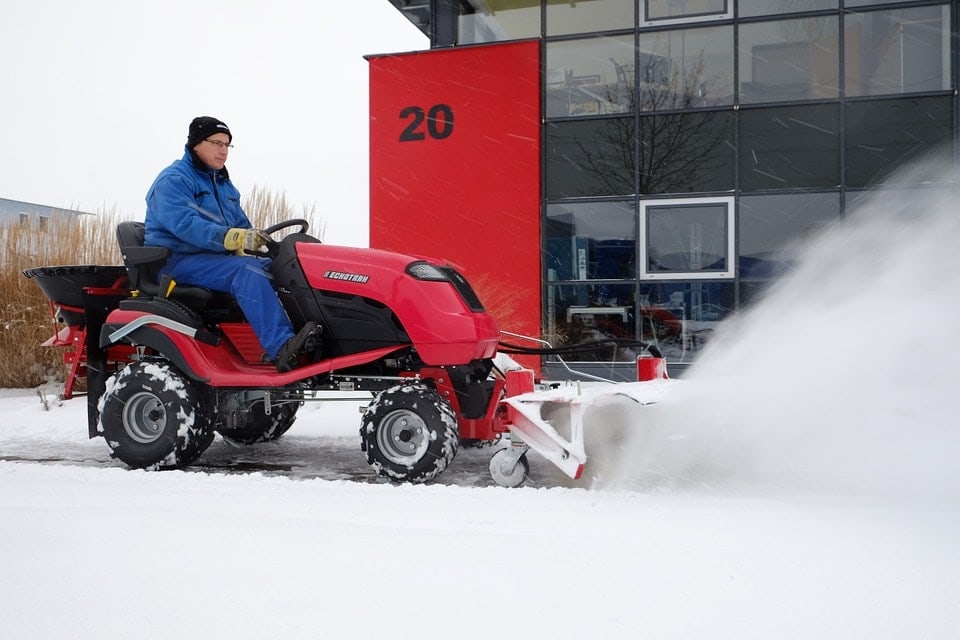 Amount of Snow Expected
Certain snow blowers are designed to move different amounts of snow. Some are designed to move a lot of snow, while others are only made for a few feet. It just depends on how the snow blower was made.
You should choose a machine that is designed to handle as much snow as you expect to get. If you only get a few feet of snow, plan to get one that is designed only to handle a bit of snow. If you get lots of feet every year, you should plan to get something that can handle quite a lot of snow.
Price
These are expensive pieces of equipment. That's just how it is. Those with electrical features are going to cost even more because of the included electrics involved.
You should also consider the price of the extra equipment and gear that you may need to handle the snow blower. You should check to see what equipment you may need before making a purchase. You can usually find this in the descriptions of the product.
On other occasions, you may have to look for online manuals, which will provide you with all the information you need about setting it up.
Brand
The brand also matters. Some brands simply make better products. Furthermore, occasionally, one of these pieces of equipment will only be usable on a tractor from the same brand. So, if the brand usually makes under-performing tractors, you probably don't want to purchase their snow blower as well.
Brand is often overlooked, but it can be an essential consideration in your search.
See the top: Gas snow blowers of the year

Conclusion
These machines are huge and often cost quite a bit more. We hope this article and our reviews will help you make a solid decision on such a big purchase.
We liked the Husqvarna 587293701 ST42E best of all. It isn't terribly expensive and should work for most uses. Because of this, we highly recommend it for most people, especially for homeowners. If you're looking for an option that's a bit easier on your wallet, try the Husqvarna Snow Thrower. While these two were our favorites, all three are good options for this winter.
---
Featured Image Credit: Pixabay