How Many Home Depot Stores Are There? (US & Worldwide)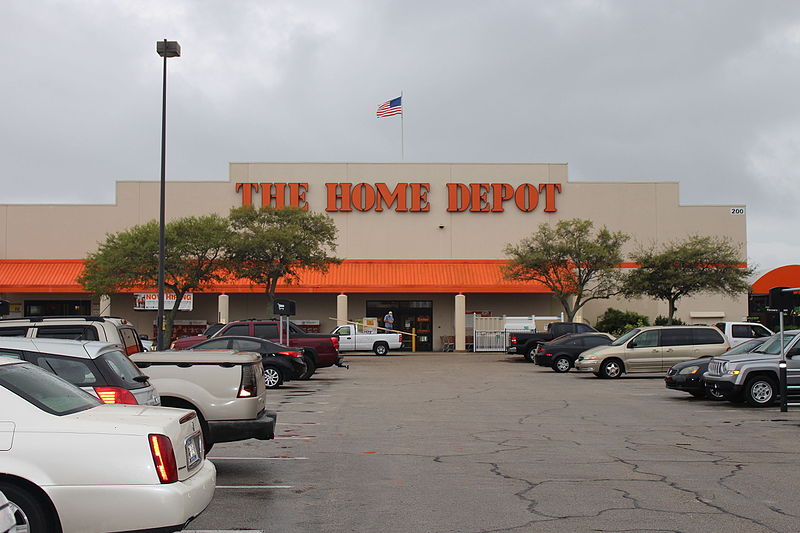 The Home Depot is a home improvement store that was founded in the United States in 1978. Since then, it's become a household name across the country and around the world. The orange aprons worn by its staff are now iconic, as is one of its favorite advertising slogans: "More saving, more doing. That's the power of the Home Depot."
Just how ubiquitous is Home Depot, though? They proudly proclaim themselves to be the world's largest home improvement retailer. With locations across the United States, Canada, and Mexico, it  has over 2,300 big box stores as of March 2021.

Home Depot Stores in the United States
The Home Depot's biggest territory is inarguably the US. It opened its first stores in Georgia in 1979, where its headquarters still remain today.
Since then, what started as a humble hardware store has expanded across all 50 states and into the US territories. The Home Depot now has 1,994 stores within those regions, with 1,364 cities hosting at least one location.
The only US territories without a Home Depot are American Samoa and the Northern Mariana Islands.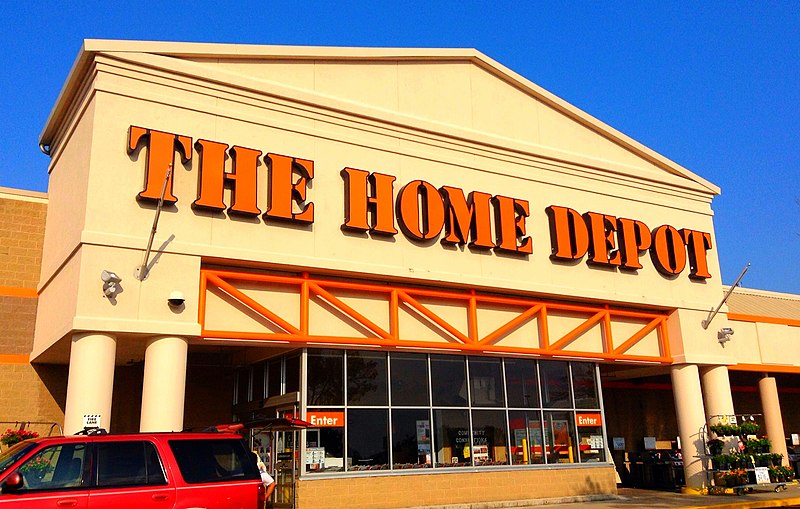 Which State Has the Most Home Depot Stores?
California, Texas, and Florida rank have the most Home Depot stores. California outdoes them all with 234 locations total:  the state has a store for every 168,854 people, composing 11% of Home Depot's total stores.
Texas comes in second with 181 stores or 9% of total stores. It's home to the city with the most stores total: Houston, at 20 locations within its boundaries. Florida has 156 stores or 7% of total stores.
Home Depot Stores Worldwide
Home Depot has expanded beyond the United States and its territories and has locations in Canada and Mexico.
Each province of Canada has Home Depots. There are 182 total locations across Canada, with a workforce of nearly 30,000 people. The head office is located in Toronto.
Since it entered the country in 2001, The Home Depot has become one of the biggest retailers in Mexico. As of 2020, there were 125 stores in Mexico, primarily located in northern and central Mexico.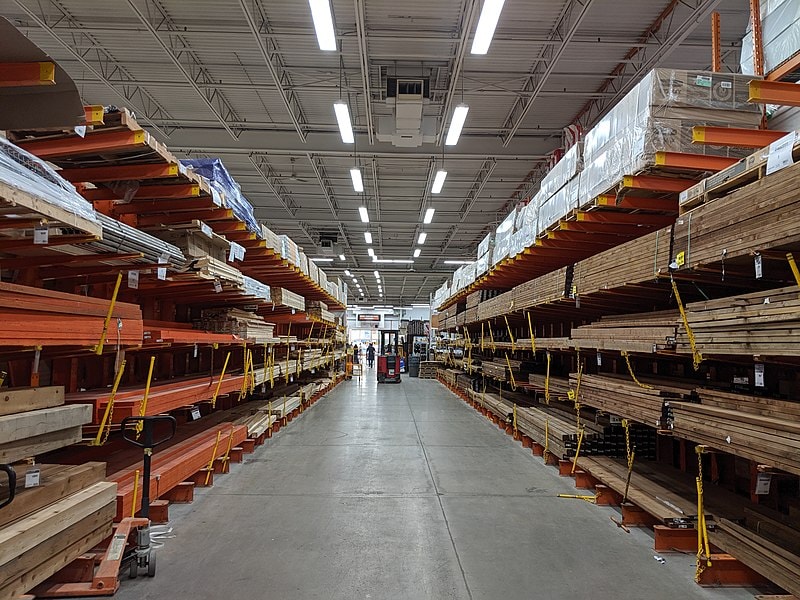 Failed International Ventures
The Home Depot has made attempts to expand into other countries as well, without the same level of success. It was forced to give up its Chinese operations in 2012, after only 6 years. It has also tried and failed to enter several other South American markets, including Peru, Chile, and Argentina.
In 2005, the company was reportedly in talks to take over a DIY retailer that served Ireland and the UK, but the deal never happened.
Home Depot vs. Lowes: Who Has More Stores?
The Home Depot's major competitor is Lowe's, another big box home improvement retailer.
Lowe's currently has 1,731 locations in the United States, about 200 less than The Home Depot. Its biggest state is also Texas, with 152 locations. It was surpassed by The Home Depot as the biggest home improvement retailer in the US in 1989 and remains second to this day.
Lowe's also has 470 stores across their Canadian network, but none in Mexico or other international countries.

Conclusion
The Home Depot remains the biggest home improvement retailer in the United States. With operations in both the states and the US territories, Canada, and Mexico, it's an impressive business with an international reach.
---
Featured Image Credit: Home Depot (Image Credit: Michael Rivera, Wikimedia Commons CC BY-SA 4.0)