8 Best Vacuums for Carpet in 2023 – Reviews & Top Picks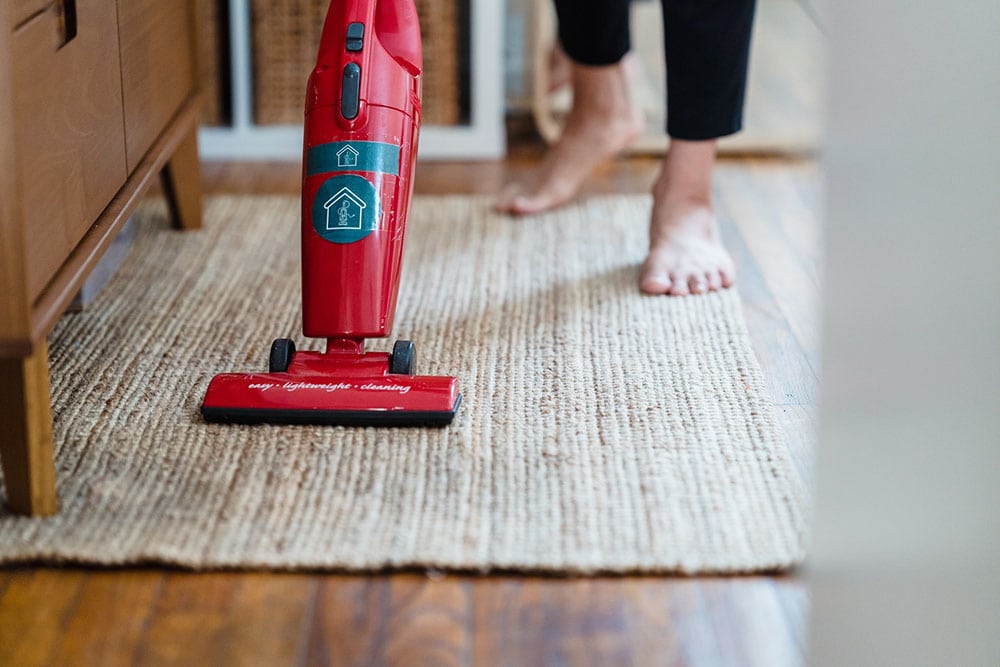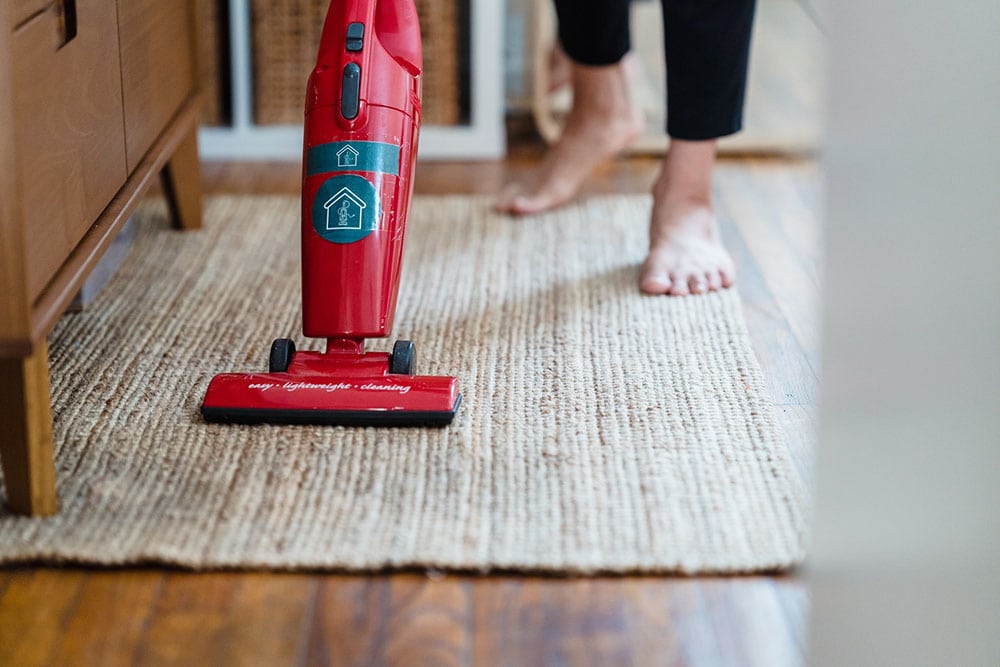 Vacuums are an essential part of any household, but especially if you have carpet. Carpet is nearly impossible to clean by hand because of dirt, dust, pet hair, and other nasty bits getting tangled up in the fibers. Cleaning carpet calls for the most powerful, heavy-duty vacuums available, but how do you choose? We've compiled some reviews of the eight best vacuums for carpet money can buy, so read on to find your next vacuum.

A Quick Look at Our Favorites in 2023
Rating
Image
Product
Details

Best Overall

Dyson Ball Animal Vacuum

Sucks up even the smallest particles
Self-adjusting head
Easy to maneuver
CHECK PRICE

Best Value

Hoover WindTunnel 3 Vacuum

Ensures a deep, thorough cleaning
Many tools included
Minimizes time going over previously cleaned areas
CHECK PRICE

Premium Choice

Shark Vertex DuoClean Vacuum

Cordless
Automatically adjusts suction
Roller won't get tangled with pet hair
CHECK PRICE

Bissell Pet Hair Eraser Turbo Vacuum

Spools pet hair in the bin to minimize mess
Optional Febreze odor-eliminating filter
One-touch bin release
CHECK PRICE

Tineco PURE One S11 Vacuum

Helps save energy
LED headlight for increased visibility
Quiet operation
CHECK PRICE
The 8 Best Vacuums for Carpet
1.

Dyson Ball Animal Vacuum – Best Overall
| | |
| --- | --- |
| Weight: | 17 pounds |
| Type: | Corded |
The best overall vacuum for carpets on our list is the Dyson Ball Animal, which is no surprise given Dyson's reputation for stylish engineering marvels. It uses Dyson's proprietary cyclone technology to ensure it gets even the smallest particles of dust, dirt, and debris. The vacuum's head automatically seals to hardwood, tile, or carpet for maximum suction, and it rides on the titular Ball for optimal maneuverability. So, what are the downsides? It is a bit more expensive than some people would like to pay. Plus, it is corded and heavy, making it less convenient to use.
Pros
Cyclone technology sucks up even the smallest particles
Self-adjusting head automatically seals to the ground
Easy to maneuver
Includes tangle-free turbine tool for pet hair
Instant release hose attachment
---
2.

Hoover WindTunnel 3Vacuum – Best Value
| | |
| --- | --- |
| Weight: | 17 pounds |
| Type: | Corded |
The best vacuum for the money on this list is undoubtedly the Hoover WindTunnel 3. Although Hoover isn't known for their fancy tech, they really stepped it up with the WindTunnel technology. Combined with the quick pass brush roller, you can extract tons of baked-in dirt with short, easy passes. For non-carpeted areas of your home, the WindTunnel 3 has four heights that customize suction to match the flooring type. This is another vacuum that is corded and heavy, plus it is loud. It also doesn't automatically retract the cord, which is a big benefit for some customers.
Pros
WindTunnel technology ensures a deep, thorough cleaning in even the thickest rugs
Many tools included
Quick Pass brush roller minimizes time going over previously cleaned areas
Affordable
Bagless design reduces excessive dust and dirt
40-foot-long cord
Cons
Heavy
Corded
Loud
Cord doesn't automatically retract
---
3.

Shark Vertex DuoClean Vacuum – Premium Choice
| | |
| --- | --- |
| Weight: | 9 pounds |
| Type: | Cordless |
Shark has made its name with cutting-edge technology and futuristic design, not unlike Dyson. What's truly amazing about this vacuum is that it's cordless, taking advantage of "Hypervelocity Accelerated Suction" to match even the most powerful corded vacuums. The deep-cleaning nozzle maintains contact with the ground at all times, even when switching from carpet to hardwood. As if all that isn't enough, the Vertex Duoclean also has a self-cleaning brush roller that shreds pet hair. The run time is short, though. And since it is cordless, it does need to be charged.
Pros
Being cordless cuts down on time spent finding outlets and reeling in the cord
Automatically adjusts suction based on flooring type
Self-cleaning brush roller won't get tangled with pet hair
Includes flexible telescoping wand for cleaning hard-to-access areas like under furniture
Cons
Can cause static shocks, especially when cleaning carpet
Short runtime on higher settings
Needs to be charged
---
4.

Bissell Pet Hair Eraser Turbo Vacuum
| | |
| --- | --- |
| Weight: | 14 pounds |
| Type: | Corded |
Anyone with pets knows that they're an absolute disaster in homes with carpets, with shed hair materializing in the most unlikely places. For carpet, though, the Bissell Pet Hair Eraser packs powerful suction in a relatively lightweight package. The vacuum comes with every pet tool attachment you could ever need, and the brush roll is tangle proof. Last but not least, emptying the bin is as easy as touching a button.
Pros
Spools pet hair in the bin to minimize mess
Optional Febreze odor-eliminating filter
One-touch bin release makes garbage trips painless
Comes with numerous pet-focused attachments
Cons
Struggles a bit on hardwood floors
Just heavy enough to be a bit unwieldy
---
5.

Tineco PURE One S11 Vacuum
| | |
| --- | --- |
| Weight: | 11 pounds |
| Type: | Cordless |
For a lightweight option, you can't do much better than Tineco's Pure One S11. It features iLoop Smart Sensor technology that lights up when it's actually sucking up dirt, dust, or debris. This means it doesn't constantly use max power when there's little to no mess. Even handier is that it can convert to a handheld vacuum for cleaning those tough-to-access areas, and it has an LED light for shedding further light on messes. It doesn't stand upright on its own, and it doesn't have as many perks as other choices.
Pros
iLoop Smart Sensor helps save energy by only sucking when it detects messes
LED headlight for increased visibility
Quiet operation
4-stage HEPA filtration
Cons
Gimmicky LED display has limited functionality
Can't stand upright on its own
---
6.

Miele C1 Complete Vacuum
| | |
| --- | --- |
| Weight: | 11 pounds |
| Type: | Canister |
The often forgotten canister-style vacuum makes an appearance on our list thanks to Miele's precision-crafted German engineering. Everything about it screams quality, from the shockingly quiet volume, foot release power switch, and the silky-feeling extra-long telescoping wand. Most importantly, it allegedly never loses suction, with some users reporting that it's even strong enough to pull up their rugs. It needs a brush roller to truly tackle thick carpet, though, so it isn't perfect.
Pros
Rolls smoothly and quietly without damaging floors
Extremely strong suction
Includes multiple intuitive attachments
Cons
Requires specific bags
Needs special brush roller to optimally clean, thick carpet
Hefty price tag
---
7.

Wyze Cordless Vacuum
| | |
| --- | --- |
| Weight: | 2.8 pounds |
| Type: | Cordless |
One of the most lightweight and affordable entries on our list, the Wyze cordless vacuum offers incredible power despite weighing just shy of 3 pounds The easy-to-understand display shows you the vacuum's remaining battery life and mode, which is helpful to know when it's done charging. It offers three cleaning power settings, with Turbo eating up the most battery life but offering maximum power. Conversely, Eco is perfect for light everyday cleaning, with 50 minutes of battery life.
Pros
Extremely lightweight
User-friendly screen display
Three cleaning modes for heavy-duty cleaning
Cons
Feels cheap
Long charge time
Changing filters is frustrating
---
8.

Shark UltraCyclone Pet Pro+ Vacuum
| | |
| --- | --- |
| Weight: | 2.8 pounds |
| Type: | Handheld cordless |
If you're looking for a robust handheld vacuum to supplement your main vacuum, look no further than the Shark UltraCyclone Pet Pro+. The name might be a tad long, but the vacuum itself is compact enough to fit in nearly any cupboard or drawer in the house. It doesn't come with a HEPA filter, so it's not #1 against allergens, but it's extremely powerful when sucking up dirt, dust, and other debris from low and high carpets alike. It looks super snazzy, too, so maybe don't throw it in the cupboard when you're done with it.
Pros
Detachable and self-cleaning pet power brush prevents hair wrapping
Large dust cup for a handheld vacuum
Cons
Can't replace a regular vacuum
Short battery life

Buyer's Guide: Buying the Best Vacuum for Carpet
Confused on which vacuum is right for you? We don't blame you, so for your convenience, we've compiled some information that can help you narrow down which vacuum listed above is right for your busy life.
Factors to Consider When Choosing a Vacuum
There are a few things you should think about when choosing a vacuum. To name a few, cordless vs. corded, pet features (for pet parents), attachments, and space. You should scrutinize every vacuum you look out to see what fits your home's needs.
Cordless vs. Corded
Generally, corded vacuums are able to draw more power than corded vacuums, which makes them more powerful. As recently as 10–20 years ago, cordless vacuums were seen as a novelty that could never replace a 'real' vacuum.
Today, that's changing. Advances in battery and motor technology have yielded extremely well-crafted cordless vacuums that can almost compete with corded vacuums for sheer power. The major downside of cordless vacs, of course, is that they have limited battery life and need to charge. You can remedy this by buying another battery and swapping them out as they get low, but a corded vacuum never needs to be charged and usually offers more power and versatility.
Cordless vacuums are usually more mobile than corded vacuums, however. They're usually designed with mobility in mind so that you can easily clean under furniture, and attachments help reach high spots like drapes and cobweb-filled ceiling corners.
Pet Features
The main pet-related features you should look for are brush rollers that eliminate hair wrapping and HEPA-rated filters, but some vacuums shred pet hair too. HEPA filters are a must-have for allergy sufferers, eliminating far more dust, pollen, and pet dander than regular filters.
Attachments
Most vacuums at least come with a crevice tool and hose nozzle, but many come with more. Telescoping wands are extremely useful for reaching all areas of the house while dusting attachments make cleaning the antique cabinet more manageable. Some have special tools designed to shred pet hair, which are invaluable for pet owners tired of their pets' hair ruining vacuums.

Conclusion
Vacuums are the best way to keep our carpets clean, but it can be hard to choose one right for your home. We hope that our reviews and other info have helped to shed some light on the best vacuums available today for cleaning carpet. Whether you choose the super-powerful Hoover WindTunnel or the futuristic Dyson Ball Animal, you know your carpet is in good hands.
---
Featured Image Credit: Liliana Drew, Pexels