9 Best Wood Choices For Planter Boxes? (With Pictures)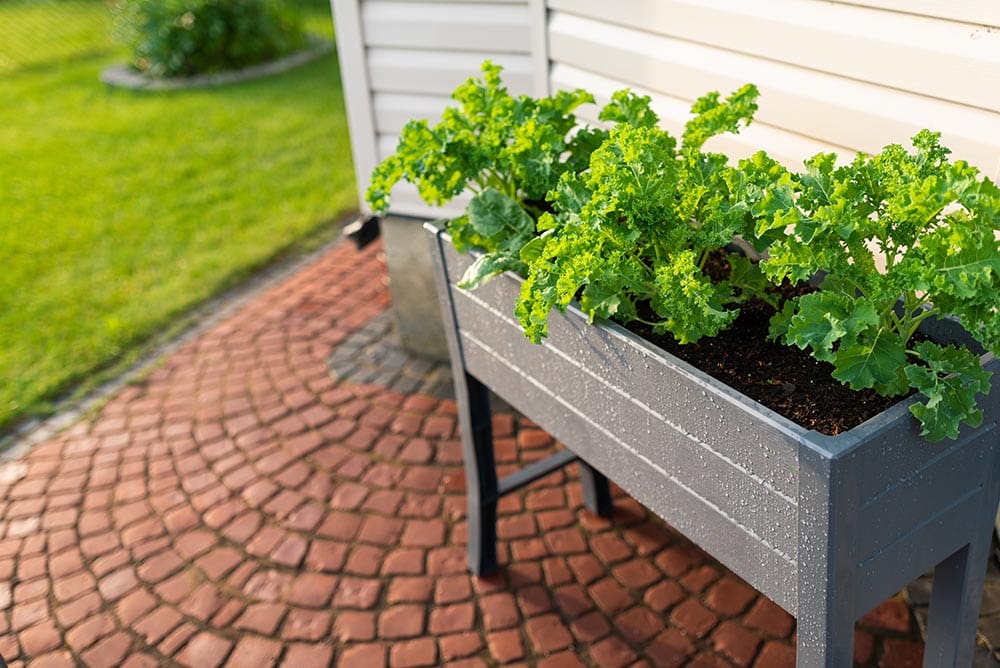 Wood is an ideal material for making planters. It is readily available, can be sawn and worked with to create almost any shape and construction, and it has the natural appearance that works well when surrounded with beautiful plants, hearty vegetables, or towering trees.
Not all woods are equal and if you choose the wrong one, you may find your planter warped and discolored by the weather or it simply might not be strong and sturdy enough to contain expansive root systems. Below are some of the best woods you can choose for planter boxes, including the pros and cons of each, so that you can find the best timber for your planter project.

The 9 Best Woods for Planter Boxes
1.

Pressure Treated Pine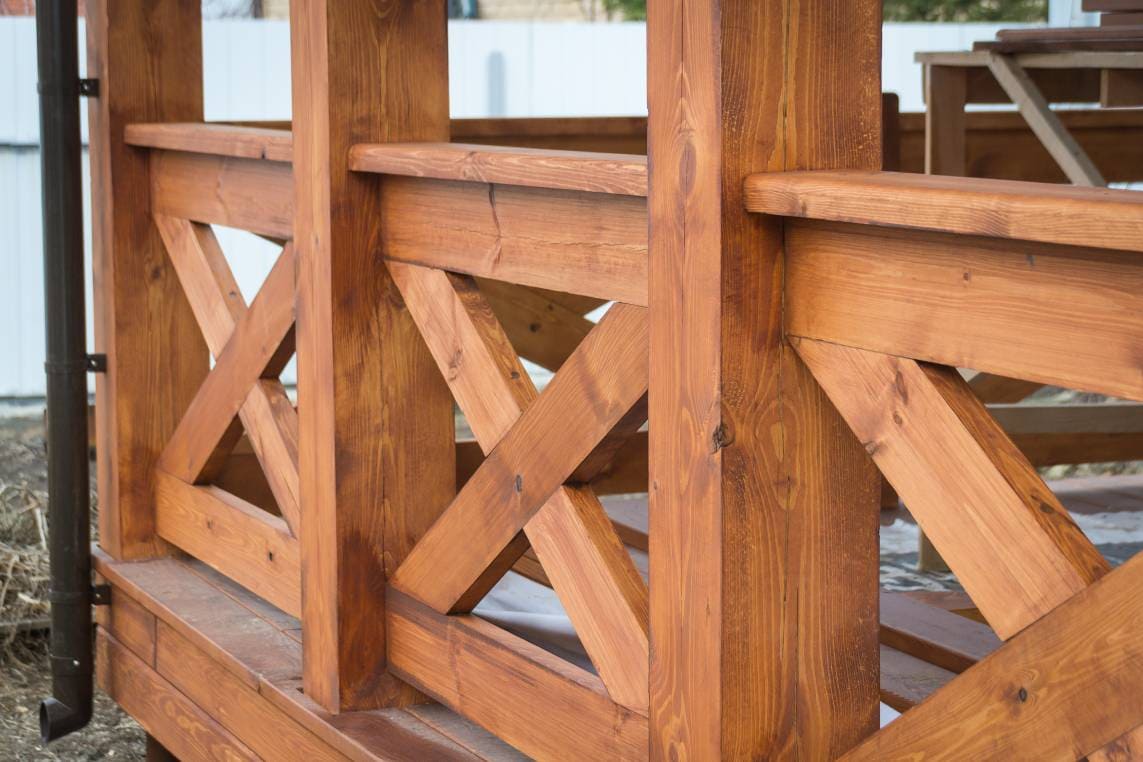 Natural pine is a softwood and is damaged very easily, which means that in that state, it is not considered suitable as a material for making planters. However, pressure treating the softwood enhances its durability and increases its strength: at which point, it is considered one of the best woods for this purpose. Pressure treated pine is readily available, durable, and cost-effective.
However, you may need to determine the pressure treating process that was used. Old methods used arsenic, and other chemicals used in the process might make it unsuitable for use in vegetable boxes, for example. Also, some forms of pressure treatment barely enhance the strength of the wood and it will still break down after a few years.
Pros
Once treated, it can be strong and long-lasting
Readily available
Cost effective
Cons
May not be suitable for vegetable boxes
Not all pressure treating methods are that effective
---
2.

Teak
Teak is a very strong and durable hardwood that is used for indoor and outdoor furniture because of its durability. It produces its own protective oils. These oils protect the wood, even if you don't add any artificial treatment, although if you want to retain the original color of the wood, you will need to add a color preserving solution. Teak is expensive and, while it doesn't need protective treatment, it will need annual treatment to preserve its color.
Pros
Luxurious appearance
Very strong and durable
Natural oils protect it from damage
Cons
Needs annual treatment to prevent color fading
Expensive
---
3.

Cedar
Cedar wood is a type of conifer and is classified as a softwood. It is also readily available, and it is naturally insect resistant, which can prove beneficial when building wooden planters because they do naturally attract insects. It is also moisture resistant, which is also beneficial, but it is easily damaged and like teak, it requires regular conditioning to ensure that it maintains its original color.
Pros
Insect resistant
Readily available
Moisture resistant
Cons
Expensive
Needs annual treatment to preserve color
---
4.

Cypress
Cypress is a naturally attractive wood that is weather resistant, water resistant, and durable: so much so that it is the material that Noah's Ark was said to have been made from and was also used as the construction material for Ancient Egyptian mummy caskets. It is also resistant to fungus and insects, lightweight, and rarely splinters or cracks. However, it needs annual sealing to retain its color, and some consider it to have toxic properties and a somewhat sour odor.
Pros
Attractive wood
Insect and moisture resistant
Lightweight
Cons
Requires annual sealing to maintain original color
Toxic
---
5.

Redwood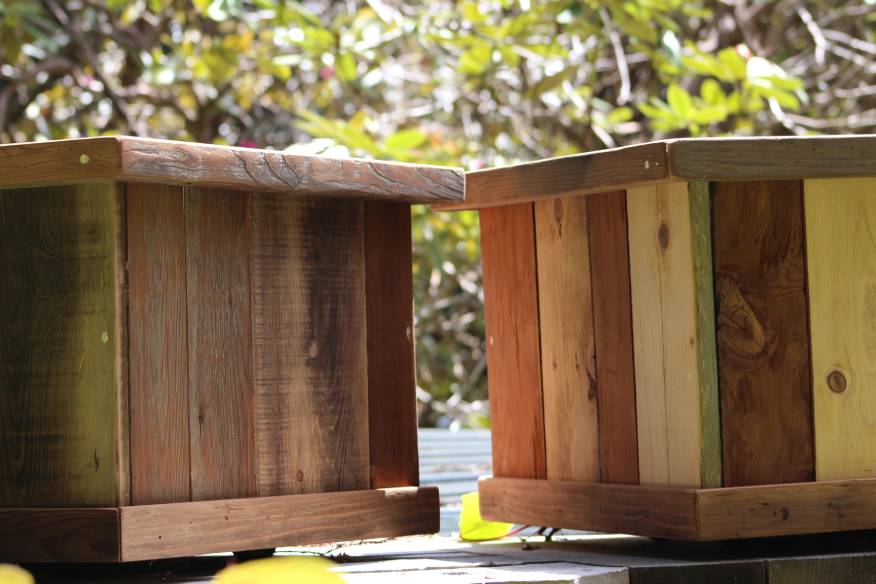 Redwood is a softwood. It is prevalent in California and is well known for being among the tallest trees in the world. Although the trees live a long time, meaning a long wait before they are cut, a single tree produces an incredible amount of timber.
Because it is a softwood, it is easy to work with even using basic hand tools and it comes in a variety of colors from pink to dark brown. It requires very little maintenance. However, it is quite expensive and because it is a softwood, it is easily dented and damaged while its popularity as a building material means that it is becoming rarer in the wild.
Pros
Minimal maintenance required
Easy to work with
Selection of hues
Cons
Easily damaged
Can be expensive
---
6.

Douglas Fir
Douglas Fir is another softwood, but this one is known for being stronger than other softwoods. It is easy to work, allowing you to achieve any style, design, and dimensions, and it grips fastenings well. It may not be suitable in very rainy atmospheres but is largely resistant to decay.
Douglas fir is more expensive than a typical softwood and it is easily damaged, when building the planter or once it is installed in the garden.
Pros
Easy to work with
Takes and retains fastenings
Decay resistant
Cons
Expensive for a softwood
Easily damaged
---
7.

Walnut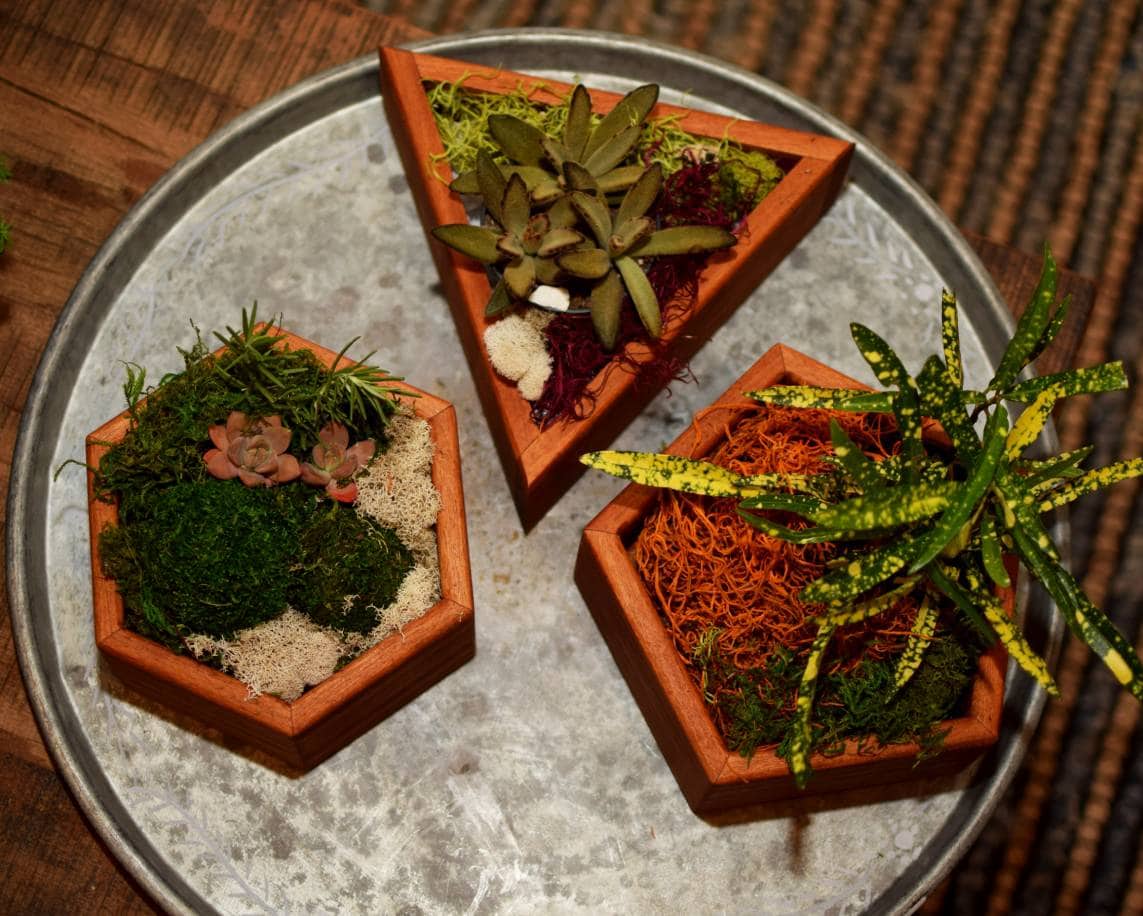 Walnut is a hardwood, and it carries a high price tag compared to most other woods on the market. It is durable and is resistant to water and mold. However, it is expensive and while it is difficult to damage, it is susceptible to cuts. It does require sealing every few years, especially when used outside, and the weight of the wood means moving a walnut planter is not a one-person job.
Pros
Naturally attractive wood
Water resistant
Mold resistant
---
8.

White Oak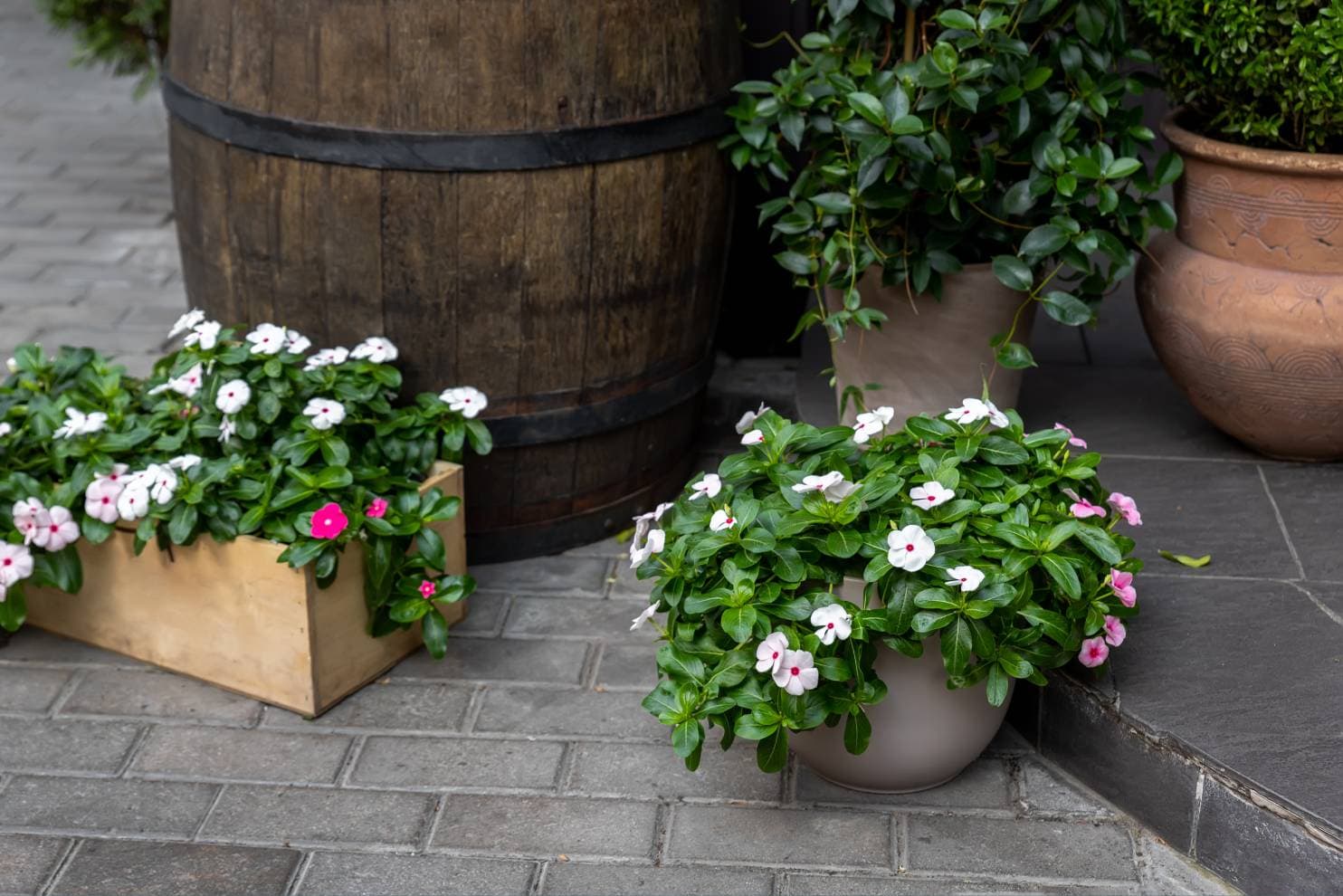 Like red oak, white oak is a hardwood and is actually a little harder. It can be difficult to work with, especially using basic tools, and it is an expensive, specialist wood. It is hard and heavy, and despite being a hardwood, it is surprisingly easy to damage if knocked or bumped.
However, if kept in good condition, white oak will last a very long time, which means that your planter won't need deconstructing and replacing too soon.
Pros
Unique appearance
Very long lasting
Cons
Difficult to work with
Rare
Expensive
---
9.

Mahogany
More often used in indoor furniture, mahogany can be used to make outdoor furniture, planters, and other items for the garden. It has a dark color and withstands bad weather well. It can last several decades with good care, while also being water resistant and, especially considering it is a hardwood, it is easy to work with.
It is heavy and the dark wood gets darker over time, which may not be the look you want from an outdoor planter.
Pros
Very long lasting
Water resistant
Easy to work with
Cons
Dark appearance may not be best suited for use in planters
Heavy

Is Pressure Treated Wood Safe For Use In Planters?
Since 2003, when the Environmental Protection Agency effectively banned the use of arsenic in pressure treated commercial woods, there has been less danger associated with treated materials. However, not all pressure treating processes are the same so, if you are using the wood to make vegetable beds, you need to either check the chemicals that were used or use a different wood to be on the safe side. Generally, however, pressure treated wood is considered safe for flowers and shrubs.
How Do You Keep Wooden Planters From Rotting?
Planters sit out in moist, damp, cold, and wet environments, as well as in baking sun and other challenging weather conditions. However, it is the earth within the planter that poses the greatest threat to the wood. As such, use a liner inside the planter to protect against this, and apply regular treatment to the exterior, if there is any danger of it rotting.
Conclusion
The best wood to make planters depends on a several factors. If you're after a low cost wood and won't be growing vegetables or other plants for the kitchen, pressure treated pine is likely your best option because it is durable and long-lasting following pressure treatment. It is also cost effective and easy to get hold of while being easy to work with even using basic tools.
---
Featured Image Credit: Arjuna Kodisinghe, Shutterstock