What Is the Best Wood for Tabletops? (With Pictures)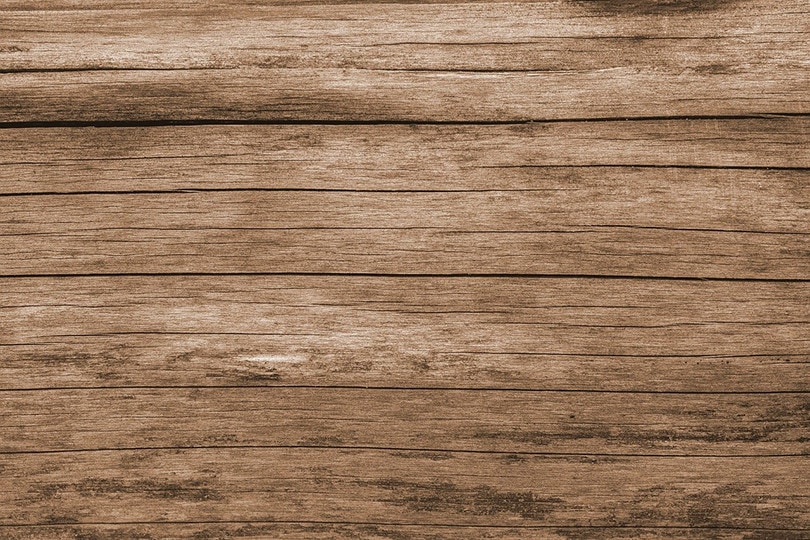 Tables are an investment, especially if you're opting for solid wood. However, the right piece can last years, making it a worthwhile purchase. We suggest thinking about the use it will likely get to determine the hardness and durability you need. You should also consider your interior decor and how one wood might offer a better choice. Finally, set a budget that may or may not include matching chairs.

Measuring Hardness
We can talk about relative hardness. However, a better measurement for comparison is the Janka Hardness Scale1. This figure represents the pounds of force necessary to lodge a 0.444-inch ball to half of its total diameter into a wood. It's a means to gauge a material's resistance to dents and scratches. The higher the number, the stronger it is. Our list goes from softest wood to hardest.
The 10 Best Types of Wood for Table Tops
1.

Western White Pine
| | |
| --- | --- |
| Hardness | 420 lbf |
| Durability | Light to moderate |
| Appearance | Warm, light yellow color often including knots |
| Cost | Inexpensive to moderate |
Pine is a softwood, so named because of the differences in evolutionary origin and structure. It's also an excellent example of the variation that exists within groups. The western white pine is at the middle of the road at 420 lbf, whereas the Longleaf pine comes in at 870 lbf. Its strengths are its price and availability. It also has a pleasing light color that will take stain easily. However, it lacks durability.
Pros
Affordable options
Warm appearance
Availability
---
2.

Elm
| | |
| --- | --- |
| Hardness | 830 lbf |
| Durability | Moderate |
| Appearance | Pale brown with stripes |
| Cost | Moderate |
Elm stands out for its beautiful pale brown wood, often with stripes that add interest to any tabletop. It's a heavy and strong material. It's not as durable as you may expect for a hardwood species. It's widely used in the furniture industry because it takes stains so well. You'll also see it in sporting equipment, such as hockey sticks and bats. However, it's best used for tabletops that won't get a lot of abuse.
Pros
Beautiful patterns
Easy to stain with pleasing results
---
3.

Cherry
| | |
| --- | --- |
| Hardness | 950 lbf |
| Durability | Strong |
| Appearance | Tan to reddish-brown; deepens with age |
| Cost | Moderate to high |
Cherry has so much going for it, making it an excellent choice for a tabletop. The wood has a gorgeous light red-brown color that deepens as it ages. It's fairly lightweight yet strong. It's close-grained and one of the most desirable materials for furniture and cabinetry. It's easy to work with so that you can find decorative pieces if that's the style of your decor.
Pros
Beautiful color
Lightweight
Durable
---
4.

Walnut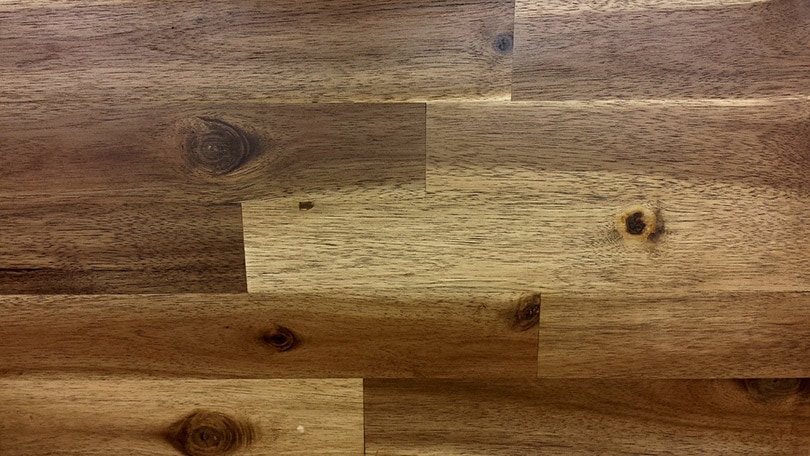 | | |
| --- | --- |
| Hardness | 1,010 lbf |
| Durability | Strong |
| Appearance | Light to dark brown with coarse grain |
| Cost | Expensive |
The look of walnut furniture screams durability. The color varies depending on whether you get a tabletop made from heartwood or sapwood. It often creates unique pieces because of the pattern of stripes and knot remnants. It can also take some punishment if you have small children or pets in your home. You'll likely find a wide variety of styles from which to choose since it's easy to work.
Pros
Strong
Unique grain patterns
Cons
Lightens with age
Expensive
---
5.

South American Mahogany
| | |
| --- | --- |
| Hardness | 1,200 lbf |
| Durability | Strong |
| Appearance | Variable shades of reddish-brown with straight grain |
| Cost | Expensive |
South American mahogany and its related species fall into the premium category for tabletops. It's a beautiful wood with straight grain with occasional dark features. It's a bit more challenging to work, hence, the higher price tag on furniture. Its popularity has waned in the last decades, which also affects the cost and availability.
---
6.

Red Oak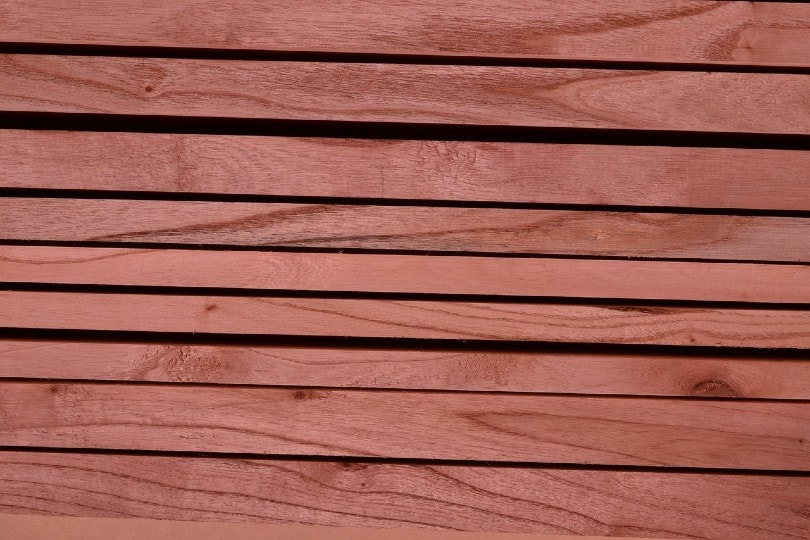 | | |
| --- | --- |
| Hardness | 1,290 lbf |
| Durability | Full sun/partial shade |
| Appearance | Small yards and patios |
| Cost | Moderate to high |
Red oak is a hard, heavy wood that lives up to its reputation as a strong material. As its name implies, its color varies from tan to light brown, often with a reddish tinge. It has high potential based on its mechanical properties. It comes in a range of densities which can affect how easy it is to work. It makes a perfect canvas for stains that complement its color. It dries slowly, which can affect its cost.
---
7.

White Oak
| | |
| --- | --- |
| Hardness | 1,360 lbf |
| Durability | Strong |
| Appearance | Pale to warm tan |
| Cost | Moderate to high |
White oak is one of the most popular woods for furniture. It's easy to see why. It's a durable material that produces pieces that will last while handling a lot of abuse. That's one reason why it's a common choice for construction. Its color and close-grained texture allow it to take stain well, adding to its desirability. Tabletops made of white oak are excellent choices for heirloom pieces.
Pros
Very durable
Long-lasting
---
8.

Hard Maple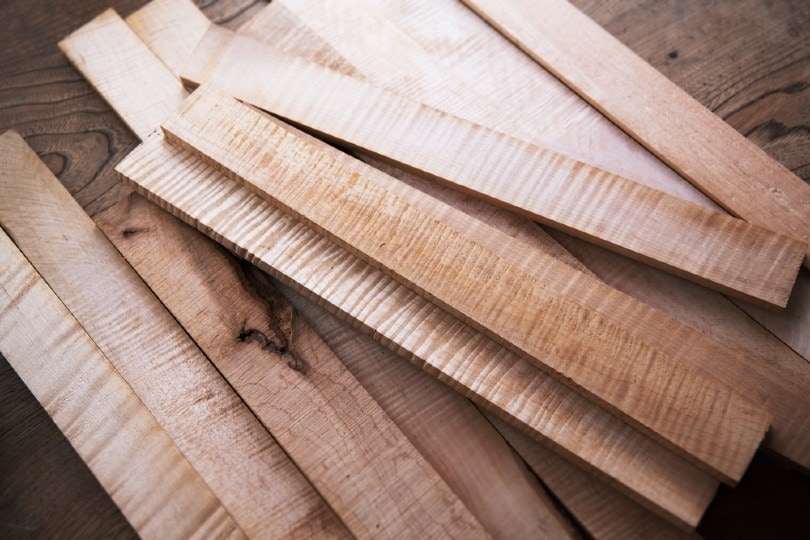 | | |
| --- | --- |
| Hardness | 1,450 lbf |
| Durability | Full sun/partial shade |
| Appearance | Small yards and patios |
| Cost | Moderate to high |
Its name should tell you everything you need to know about
hard maple
. It comes in a range of colors, from ivory to tan to pale reddish-brown. One of its unique characteristics is its bird's eye pattern which adds interest to the wood. That's a good thing, too, since its tight-grained texture can make staining it a challenge. It's also used in musical instruments and sporting equipment.
Pros
Beautiful patterns
Very durable
Easy to work
---
9.

Hickory
| | |
| --- | --- |
| Hardness | 1,820 lbf |
| Durability | Very strong |
| Appearance | Pale to warm yellow with interesting textures |
| Cost | Moderate to high |
Hickory is a great choice if you have a rustic decor in your home. The grain and texture can complement this vibe well with contrasting features that pop. It's a strong wood. However, that comes at a price when it comes to staining and workability. These traits can affect availability in other styles and the cost. You may have trouble locating a dealer. However, it's worth the hunt if you like its looks.
Pros
Strong
Beautiful warm color range
Cons
Heavy
Not suitable for all decors
---
10.

Acacia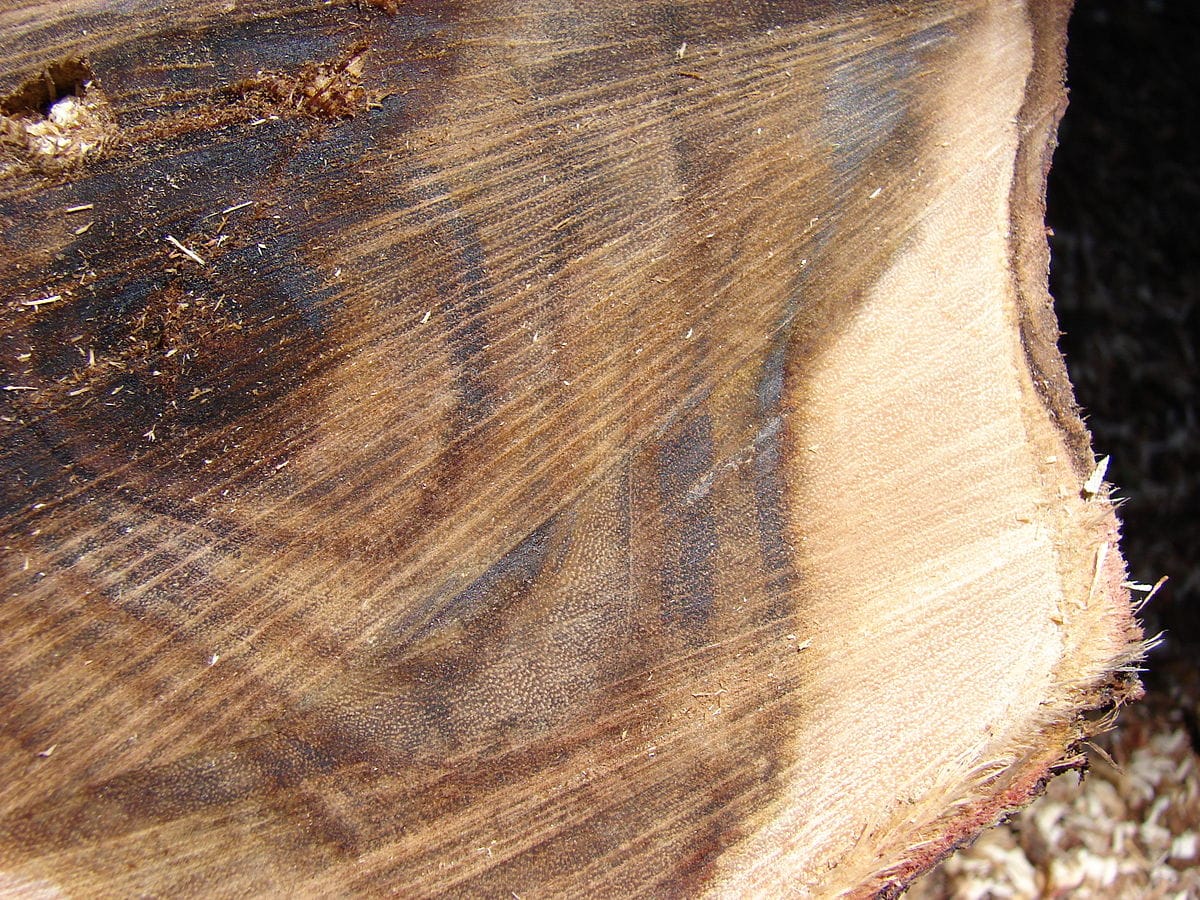 | | |
| --- | --- |
| Hardness | 2,300 lbf |
| Durability | Excellent |
| Appearance | Light to dark brown |
| Cost | Expensive |
Acacia is the most common wood for tabletops, despite the traits that would make it an excellent choice. It's much harder and more durable than other popular options, such as oak and maple. It's also harder to stain. It's lightweight even though it's dense wood. Surprisingly, it's also easy to work. You'll often see it in decorative pieces and cutting boards.
Pros
Durability
Lightweight
Water-resistant
Caring for Your Wood Table
Direct heat and sunlight are the enemies of wood furniture of any kind. Tabletops are vulnerable simply because of their large surface area. We suggest using a lint-free cloth to pick up dust which can scratch tabletops made of softer woods. You should also give your tabletop a monthly polishing to keep it looking its best.
It's worth noting that only one of the woods on our list is water-resistant, Acacia. Nevertheless, always clean up any spills promptly to avoid marring the surface.

Conclusion
As you've seen, several attractive choices are available, particularly if you're looking for a formal piece. The beauty of a solid wood tabletop is the color and grain pattern. It can make ordinary furniture look outstanding. It's essential to remember that you must take care of a wood table with routine dusting and regular polishing. Doing so will allow you to get years of enjoyment from your furniture investment.
---
Featured Image Credit: blickpixel, Pixabay