8 Wood Furniture Trends In 2023 – Design Ideas For A Modern Home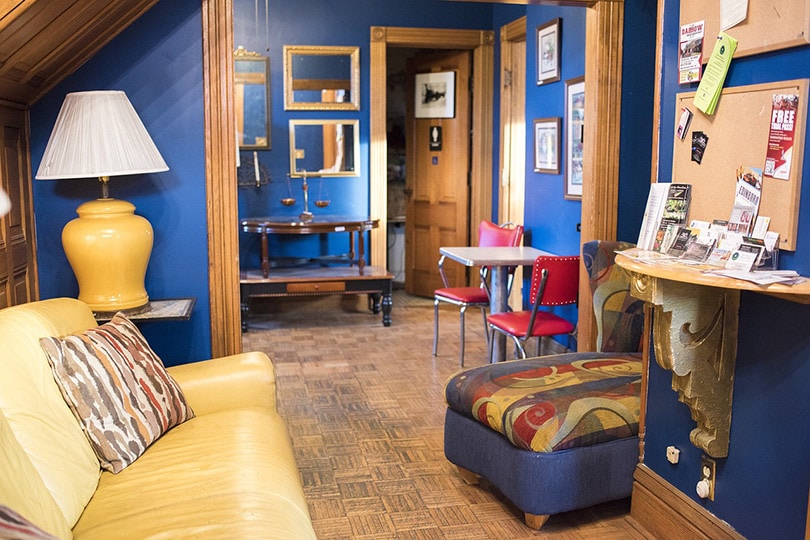 In the coming year, people are going for wood furniture to connect their home with nature and create a timelessly beautiful home environment. Since wood is a natural material, it's easily incorporated into any home design, and there are tons of available options. Wood also comes in various colors, so you can always find something that matches your home color scheme.
Having natural, wood furniture in your home can certainly add elegance, but you need to choose the right pieces that will help enhance your home's qualities. Since wood is a durable, resilient material, any wood furniture piece you go for will typically be strong and low maintenance. We've found 8 wood furniture trends to look for this year. Read on below to get familiar with some of the new wood furniture trends on the market.

Top 8 Wood Furniture Trends
1.

Wood Coffee Tables
Wood Coffee Tables are among the most popular wood furniture trends for this year. Every home needs a coffee table, and why not have one that's functional yet beautiful at the same time. Wood coffee tables are an excellent choice for people who want to add warmth to their home and make it feel cozier. You can opt for a coffee table that's made of wood only, or choose one that's a combination of wood and other materials like glass or metal.
Completely wood coffee tables are safer and a stunning furniture piece that can be easily incorporated into any home decor. Since wood is easy to work with, there are tons of exciting shapes and sizes of wood coffee tables, and of course, you can always buy a custom piece.
---
2.

Wood Dining Tables
Dining tables are a fundamental part of every home—a sacred place where the family gathers, enjoys meals, and bonds. Wood dining tables are easily maintained and cleaned and are thus a perfect option for any dining room. If you're looking at new dining table options, wood is a great choice. Solid wood is highly durable so your dining table will remain beautiful for decades, and, wood furniture has a distinctively timeless look. Large wood tables are usually expensive, but well worth the cost.
---
3.

Wood Shelves
Wood shelves are another big trend for the coming year with floating, fixed, adjustable, or pull-out wood shelves available. Usually, wooden shelving is made from plywood, pine, oak, maple, and walnut. The most popular type of wood shelves this year are floating shelves, but of course, if that's not your style, there are plenty of other options too. Wood shelves can help make your home look charming while giving you more space to organize books and other household items. They can fit easily into any area of your home so you can have wood shelving in your bedroom, kitchen, living room, or even the bathroom.
---
4.

Wood Cabinets
Wood cabinets are back this year, and they are more popular than ever before! People are choosing timeless, versatile aesthetics and that's just what wood cabinets can provide. With wooden cabinets, you can create a tranquil, natural, and inviting environment in your kitchen. Since the kitchen is the heart of your home it should be designed with care and attention.
Like other wood furniture, cabinets are available in different sizes and shapes and they can be colored or have a natural tone. A natural atmosphere will always be present in a kitchen with wood cabinets and they'll enhance the beauty of your kitchen. Also, wood cabinets are usually very affordable, so you won't have to spend a fortune to achieve an aesthetically pleasing look in your kitchen.
---
5.

Wooden Chairs
If you want high-quality chairs that look great and last a long time, wooden chairs are just what you need. They come in different sizes, patterns, finishes, and styles, so it's easy to find a wooden chair that will complement your interior design. They are very versatile and can be used in different areas of your home.
You can even customize the chairs with interesting carvings and color mixtures. Wooden chairs are durable and strong so they'll endure daily use while remaining beautiful. To add character and personality to your wooden chairs, you can mix various fabrics and materials with them too.
---
6.

Wood Beds
Sleep is one of the most important things for us to function optimally, and it's essential to have a comfortable bed you can relax in. If you want to get the most out of your beauty sleep while having an aesthetically pleasing bed, go for a wooden bed. A bed made from wood can make any bedroom look charming and cozy and are popular due to their long-lasting durability.
A wood bed can turn any bedroom into an elegant paradise made for enjoyment and relaxation. You can go for different finishes and color schemes to complement your bedroom style and due to their versatility, wood beds can be incorporated into contemporary, traditional, or any other home design.
---
7.

Wood Desks
Wood desks are perfect for people who love to be productive and work/study in a comfortable environment. Wood desks can come with drawers and other spaces to organize all your working necessities and is a great option for any trendy home office. With proper maintenance and care, a solid wooden desk can last for centuries.
Just like other wood furniture, wood desks can also be customized to your needs. Good-quality wood desks are usually made of walnut, oak, or cherry, and will provide a durable yet aesthetically pleasing functionality to any home office.
---
8.

Wood Storage Benches
Storage benches are having their moment this year, and wood storage benches, in particular, are among the most popular. You can use them both outdoors and indoors, and they're a perfect combination of comfortable sitting and storage space. There are great options when it comes to storage benches on the market and if you're handy, you can even build one yourself. Wood storage benches are attractive and practical and every household should have one—you'll gain extra storage while having a timeless furniture piece that any room in your home can benefit from.
Is wood furniture making a comeback?
Wood furniture is undoubtedly making a comeback. Although people have been using wood furniture for decades, its popularity has significantly increased this year. Wood can make any home more appealing and add an endless charm to its aesthetics. Also, it can be incorporated into any interior design type.
There are various types of wood that furniture can be made from but almost all of them are highly durable. They can keep their natural color or you can go for painted wood to make your home more cheerful. With this many wood furniture designs and finishes on the market, everyone can find a wooden furniture piece that will enhance the quality and appeal of their home.
Which wood is used to make furniture?
Wood furniture can be made of almost any wood type, but of course, some wood types are better than others. The most common types of wood used for furniture are oak, walnut, maple, cherry, mahogany, and pine. Also, there are great wood furniture pieces made from reclaimed wood, so people who love sustainability can go for this option. Each type of wood has its own characteristics, so it's good to be familiar with them before you make a purchase.
Is Mahogany furniture fashionable?
Mahogany is among the most expensive wood types. It has a rich, dark reddish-brown color, and it can be a perfect detail for any modern household. Mahogany is easily styled with any other decor and it can certainly help make your home look luxurious and extravagant. This wood is highly prized and a real mahogany furniture piece will make your home more valuable. Since this is a rare wood type, mahogany furniture pieces can cost anywhere from $100 to over $5,000 for unique, customized furniture.

Conclusion
Wood furniture is extremely popular this year, and every homeowner should have at least one wood furniture piece. Depending on your style and preferences, there are tons of wood furniture options and you'll certainly find something to suit your home. Regardless of which wood furniture piece you go for you'll be able to make a unique statement and its beauty will last you a lifetime.
---
Featured Image Credit: DizzyRoseblade, Pixabay