Bosch GCM12SD Glide Miter Saw Review 2023 – Pros, Cons, & Verdict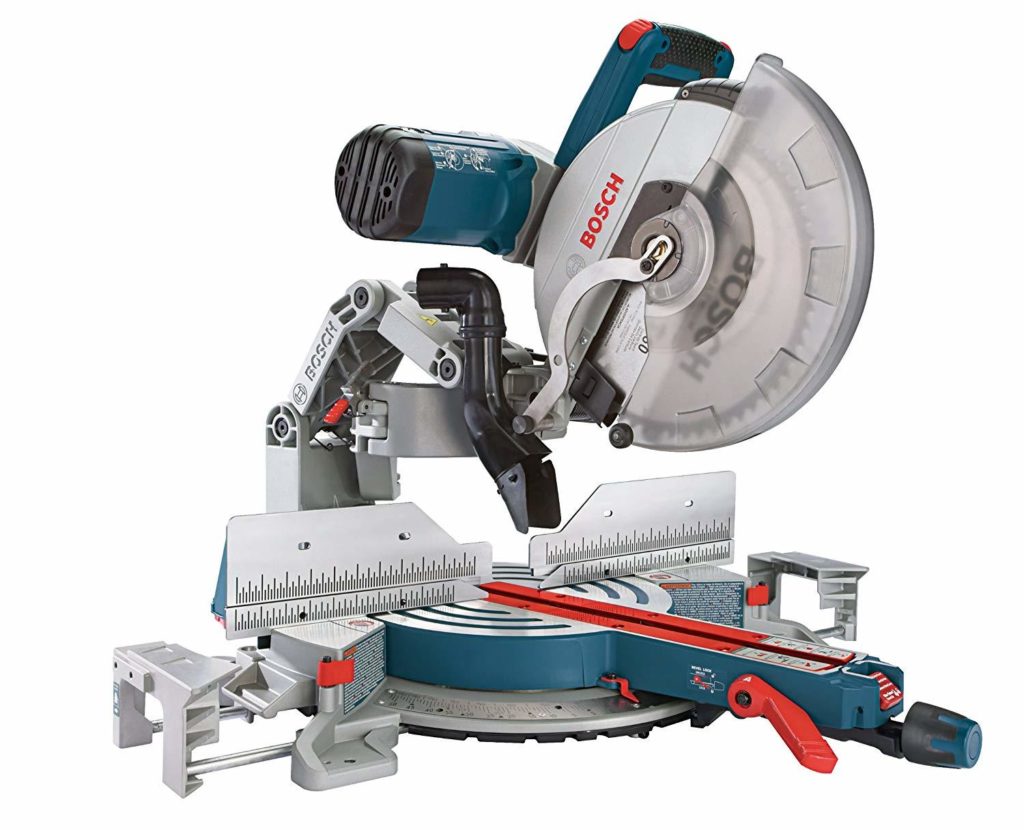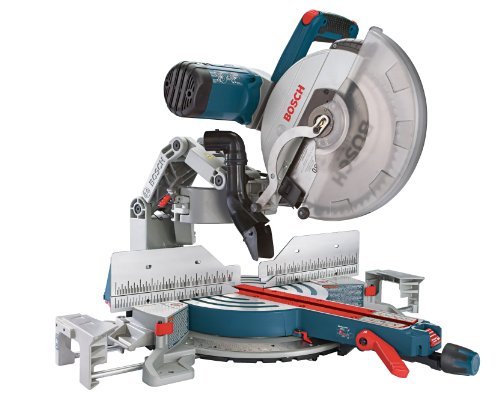 We give the Bosch GCM12SD Glide Miter Saw a rating of 4.2 out of 5 stars. 
Review Summary
When it comes to power tools, the name Bosch is synonymous with quality and elegance. They are durable, well-designed and deliver what you buy them for. And they're also designed to be comfortable to use and pleasing to the eyes. The GCM12SD is an excellent example of Bosch products living up to their name and, most importantly, their price tag.
This is hands-down one of the best saws on the market. It's powerful, precise and built to last. Plus, Bosch's Axial-Glide system makes great economy of space and smoothness of operation. The GCM12SD is all the best things that come with the Bosch brand name.
It is versatile and eyes-on accurate with its miter and bevel cuts, and is comfortable enough that users can spend real time with it without becoming fatigued. Of course, if you're looking for a budget miter saw, one that can do a basic job without costing a lot of money, you'll want to look at different models. This one is probably priced out of your range. And, if you are just an average homeowner with normal needs, this is maybe a little more saw that you really need.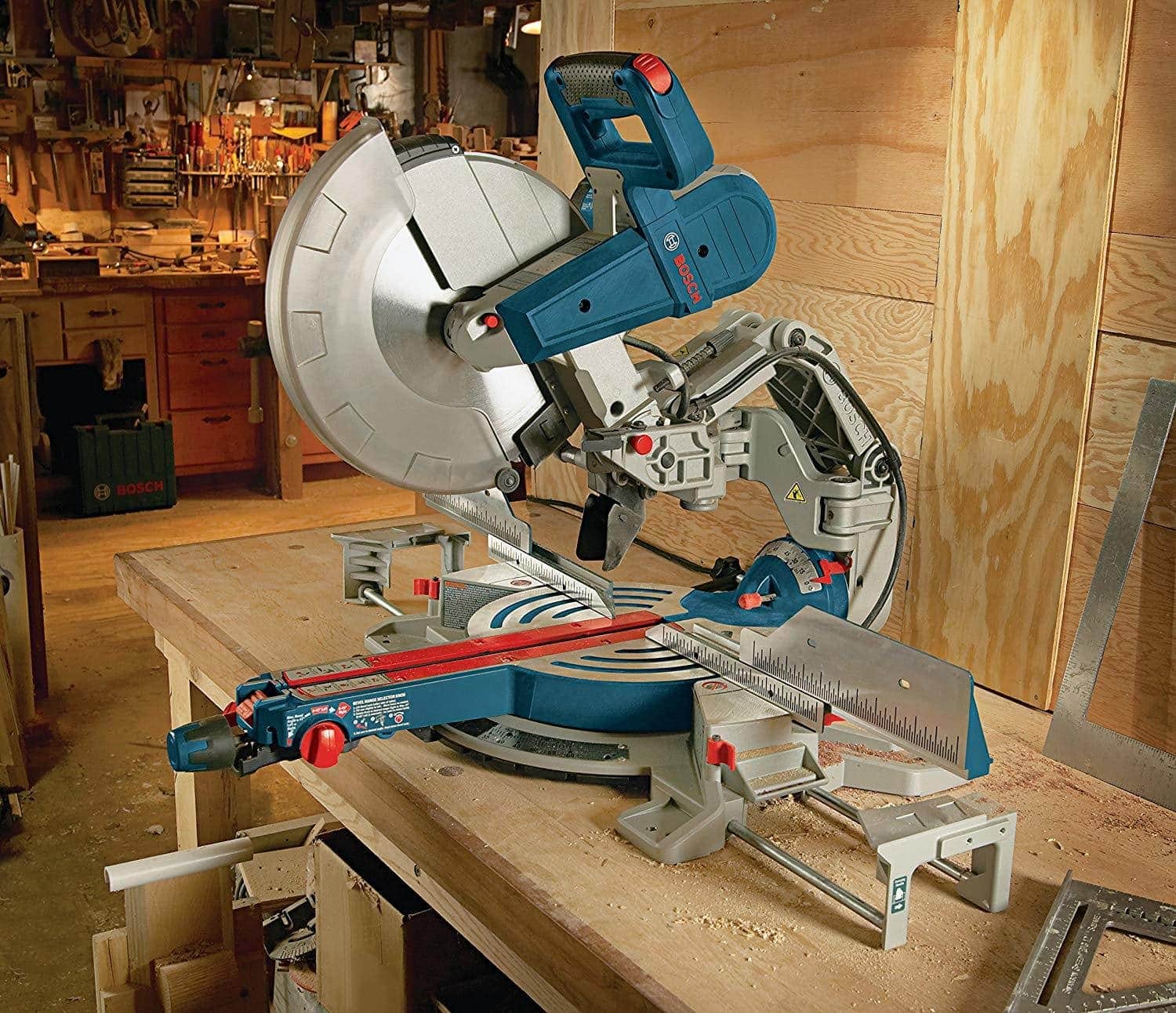 Bosch GCM12SD – a Quick Look
Pros
Versatile
Comfortable to use
Well designed
Durable
Cons
Straight cuts can be tricky
Pricey compared to other saws
Specifications
Brand name: Bosch
Model: GCM12SD
Blade: 12″
Dimensions: 31″ x 23.8″ x 22.5″
Weight: 88.2 lbs
Motor: 15-amp, 3,800 rpm
Power source: Corded
Voltage: 120v
Miter capacity: 60-degrees right, 52-degrees left
Bevel capacity: 48 degrees right and left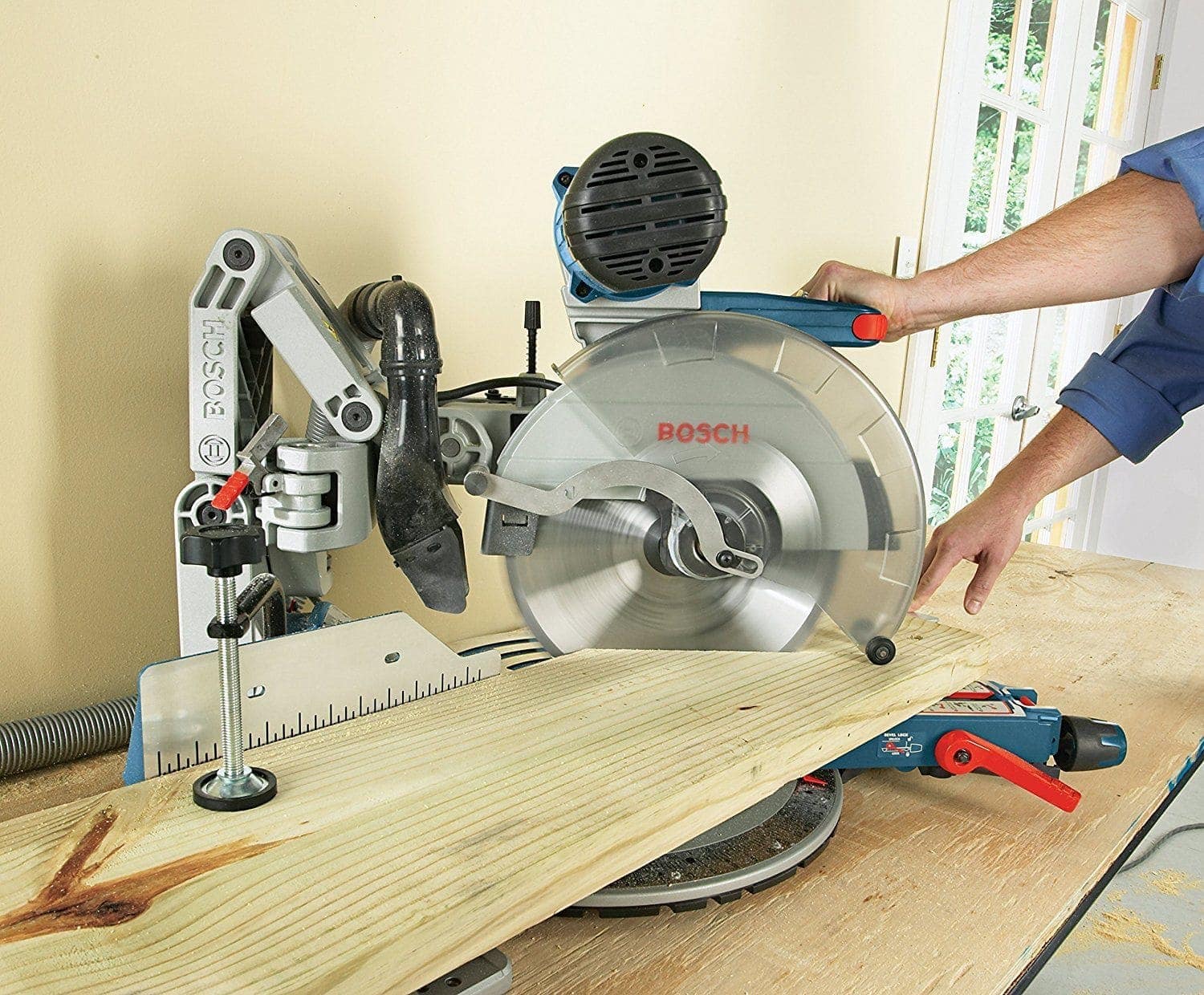 Comes with a Variable Speed Trigger
The Axial-Glide system optimizes the economy of your workspace by eliminating an extra foot needed behind the saw. This permits usage in tight workspaces that would prohibit the use of even smaller saws. It also makes for operation so smooth it's like cutting yogurt with a chef's knife. People have been excited by this revolutionary change in compound miter saw design for a very good reason, it takes a big, bulky saw and makes it so it can deliver its best benefits in a small shop that would prohibit lesser tools.
A Powerful Motor
The 15-amp, 3,800 rpm motor is powerful and durable. The saw's design delivers precision, but the motor is responsible for very clean cuts. It's powerful enough that routine work won't stress it into an early breakdown, and to cut through sterner stuff without overheating. It can also go, go, go all day long without needing time off to rest.
Most manufacturers send a 24-tooth blade with their saws. This is kind of like not sending a blade along at all, because you'll want to get new blades immediately before you try to do any precision work. Bosch sends a 60-tooth blade, which is very suitable for basic jobs around the house and complements the saw itself. But, still, considering the nature of this saw, you're going to want to get finer blades to really make spending the kind of money you'll pay for the GCM12SD a worthwhile investment.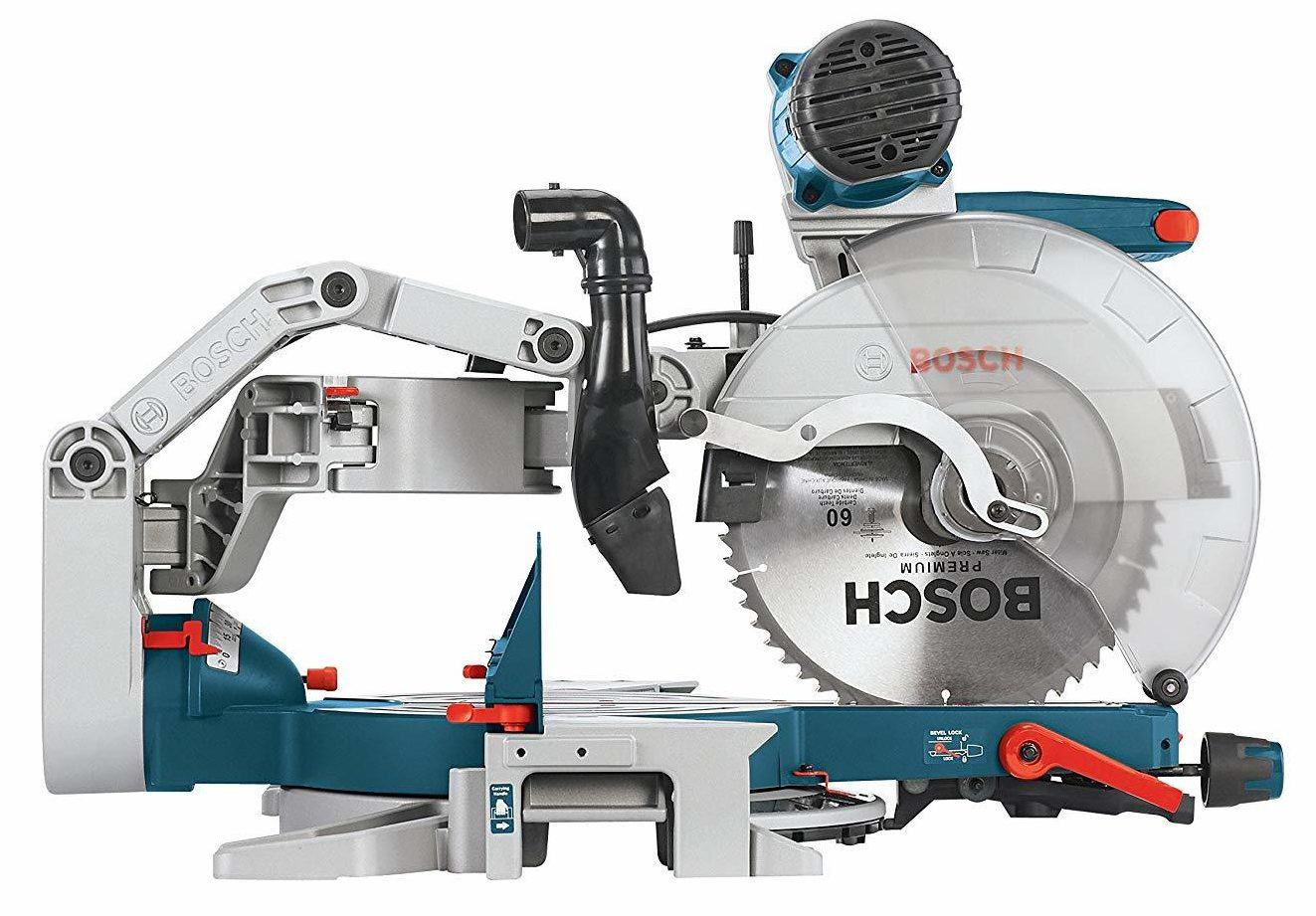 FAQ
What kind of warranty comes with this model?
A one-year warranty with a 30-day money-back guarantee
How durable is the Bosch GCM12SD?
It's designed to take serious punishment at a job site.
Is this model good for beginners also?
This model is designed for professionals or DIYers with serious cutting needs; it's more saw than a normal user will ever need.
How is the quality that comes with it?
it's good enough for general purpose use.
General user impressions
You don't need to take our word for it. There are user reviews of the GCM12SD all over the Internet, from commerce shops to online reviews by professionals. We surfed through them to see if our impressions and experiences were pretty similar and what happened that made it a bad purchase experience for people.
It turns out that this is a very popular saw. It's expensive and big and bulky to move, but when people got cutting it was the kind of smooth, elegant experience people have come to expect from Bosch tools. It was as accurate with the day's first cut as it was after four hours of work and again at the end of the day. People love this saw, and for people who work with miter saws professionally, it's an investment that pays off.
Users said they were able to overcome the size and weight issue by purchasing the Bosch stand along with the saw. The general consensus was that spending this little bit of extra money right off makes an otherwise big and bulky saw a lot easier to move around
The chief complaints were that it does a bad job handling sawdust and in cutting square. Some users suggested getting an additional attachment because the one included with the saw doesn't work very good. For what people are paying for this saw, that seems like a bad oversight. And while not everyone reported that the saw's design is just flawed enough to not allow it to make straight cuts, enough reviewers have noted it that buyers who lay out the money for this saw ought to promptly make sure their saw can cut straight. That way, any returns can take place before the 30-day money-back warranty expires. Speaking of which, some users also report difficulty in service centers and the company making good on their one-year warranty, trying to first and foremost blame customers for their saws' failings. You can avoid all that mess by checking your saw as soon as you get it.
BOSCH GCM12SD 15 Amp 12 Inch Corded Dual-Bevel Sliding Glide Miter Saw with 60 Tooth Saw Blade
AXIAL GLIDE SYSTEM: patented glide system allows wider cross cuts and better alignment while also being compact, saving you 12 inches...
CAPACITY: expanded cutting capacity, 14 inch horizontal capacity nominal 6 1/2 inch vertical capacity against the fence base 6 1/2 inch...
ADJUSTABLE: provides easy adjustments with a large, easy-to-read uniform bevel and stainless steel miter scales with marked detentes...
Conclusion
If you need the Bosch GCM12SD, you should definitely buy the Bosch GCM12SD. That might sound nonsensical advice, except that it's the top-of-the-line in miter saws. So, it's expensive, but if you need what goes into its price then you ought to pay for it. The return on investment, in this case, is well worth it.
Much of that is attributable to the Axial-Glide system that not only makes operation baby skin smooth but is also a space saver. The saw itself is very big and very heavy, but the space the Axial-Glide system saves means it can fit into workspaces where smaller saws can't operate.