18 Brick Fireplace Ideas and Trends (with Pictures)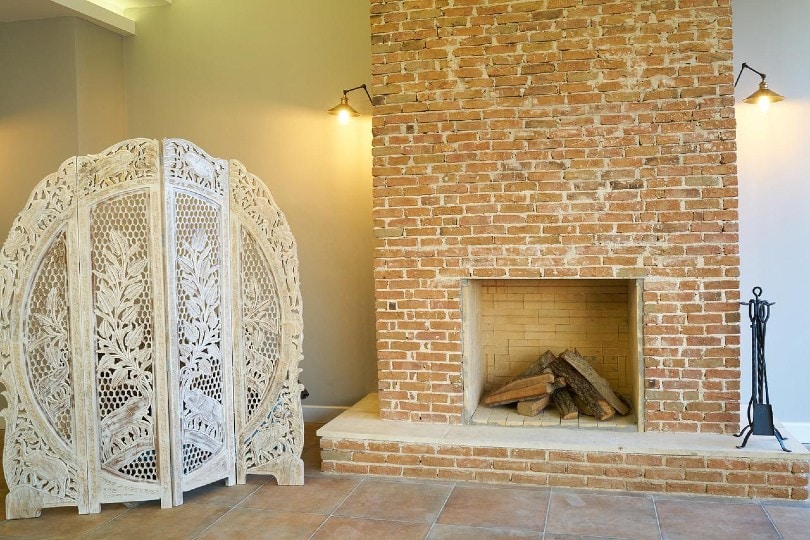 There is something so relaxing about sitting in front of a fireplace. It's uplifting, has vintage vibes, and is a perfect place to gather around with your family. Besides, fireplaces are known to boost the curb appeal of a modern-day house. If you're a creative person that likes switching things up and bringing new ideas to life, a fireplace can be your "testing grounds".
The possibilities are truly endless, and to help get the creative juices in your brain flowing, we prepared 18 awesome fireplace ideas and designs. You won't have to spend days trying to find something worth your while—all the hottest trends are waiting for you right here! White bricks, farmhouse styles, minimalistic designs, wood framing—we'll go through it all!

What's Trendy in 2023?
So, you have a fireplace, and you believe it's time to give it a new look. What can you do? First, and this is the easiest part, you can grab a brush and paint the brick. The mantel comes next. There are dozens of different mantel ideas that make the fireplace feel brand-new. You can also try adding some décor elements—you'll be surprised by how big of a difference that will make.
This year, white bricks, natural colors, and rustic designs are the biggest trends. Exotic colors are also in popular demand. So, if you've got leftover paint in the garage or some farmhouse-stylized items to place on the mantel, it's time to put it all to good use. Finally, with basic carpeting skills, you can add faux paneling or do a shiplap makeover.
The 18 Brick Fireplace Ideas & Trends
1.

Whitewashed Red Bricks
This is one of the most popular and fan-favored designs for a brick fireplace. You just whitewash the red bricks using watered-down latex paint, create a lovely color mix, and breathe new life into the fireplace. The problem with all-red bricks is that while they do have a warm, inviting touch, in certain spaces (like a contemporary living room), they don't look that great. Thankfully, that can be solved with some good old whitewashing.
The fireplace will retain the vintage vibe, but the edges will be smoothed out. Less is more here, though. Go slow, and don't overdo it with the paint. You can always add more later on!
---
2.

Aged Gray (Sheer Painting)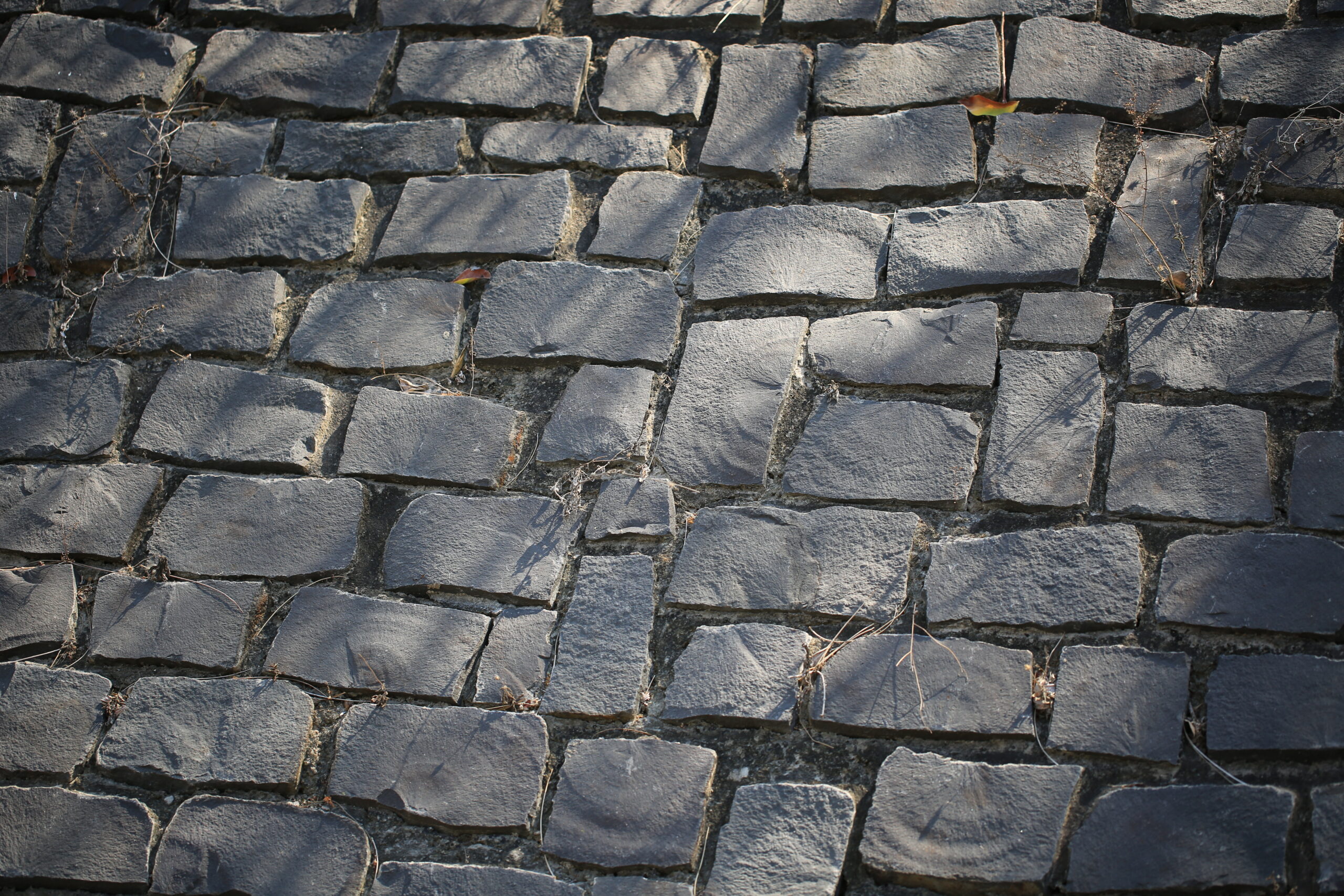 For home décor (and fireplaces in particular), gray is a can't-go-wrong-with option. And if you want to take this a step further and make the fireplace stand out, use the sheer painting technique. This way, the bricks won't lose the natural variations in color, texture, and patterns. The so-called "aged gray" really shines through when you have monotone walls on both sides of the fireplace.
All you'll need for this is a can of paint, a brush, and 30–60 minutes of your time. A mantel won't be necessary, but it will add its own charm.
---
3.

Gray and Beige for a Lovely Tone
Not too happy with gray-on-gray paint on your fireplace? Then try combining it with a different color! Beige is a spectacular pick for this, as it goes hand in hand not only with gray but with a long list of colors and hues. You have two options here: paint the mantel beige and the fireplace bricks gray, or the other way around. You can even try mixing these two colors for a unique tone.
In any case, it will be a welcome change from the classic white and red combo that we see in most houses. And, it will easily blend in with the environment no matter how big or small the room is.
---
4.

Lime-Washed Bricks for a Weathered Look
Is there a difference between whitewashed and lime-washed? Yes, and it's a pretty big one: while whitewashing involves using latex paint, lime-washing means applying paint formulated from slaked lime. If your fireplace is really old and the paint is starting to peel off, lime-washing will, most definitely, work. The weathered, chalky, and rustic style used to be widely popular in Europe centuries ago.
Surprisingly enough, it fits like a glove in contemporary-styled homes. Painting the fireplace will take some effort, though, as you'll have to scrub the bricks and water them generously before adding the lime.
---
5.

The German Smear Approach
If none of the washing techniques seem to be appropriate for your fireplace, German smearing might be exactly what you need. Also known as mortar wash, it doesn't cover the bricks (or any other surface) fully, and that's its biggest appeal. You get a retro finish that turns a somewhat boring, generic fireplace into a focal point of the whole house.
This design ideally matches high-tech, gadget-heavy rooms, creating a beautiful contrast—keep that in mind.
---
6.

Creamy Shade with Farmhouse Elements
We already covered white, gray, and whitewashed bricks. Now let's see how soft, natural cream looks on a fireplace. Well, if you prefer lighter colors but don't like overly bright tones, this could be it. As for the farmhouse décor elements, they turn it from a somewhat simplistic idea into a sophisticated, "noble" design. For the mantle, try a darker shade to create a beautiful contrast with the creamy finish.
Vases, jugs, candles, and flower pots are just some of the elements that you can add to the fireplace to, let's say, complete the picture.
---
Admit it: navy blue is not the first color that pops in your head when thinking about painting the fireplace. It never really used to be a wildly popular option, but these days, it is gaining momentum. First, it's quite an unusual color decision that instantly grabs the attention. Second, navy blue helps to hide minor imperfections in the bricks, which is also a big pro.
Both matte and satin paint will work, but matte complements the natural beauty of bricks a bit better. Add a thick, dark wood mantel and a frame or TV on top of it, and you're all set.
---
8.

Graphite Paint with an Extended Hearth
Moving up with our list of exotic yet lovely colors, shades, and tones for a brick fireplace, we've got graphite. It is equally chic, rustic, and contemporary, which is exactly what most people are looking for. Don't just grab the first graphite chalk paint from a local store and go with it, though. Take some time and make sure you have just the right kind for a fireplace. The extended hearth is another lovely element, but it's not 100% necessary.
---
9.

Painting Bricks to Look Like Stone
Is your brick fireplace an eyesore every time you walk into the room? That's about to change! Now, stones are more expensive than bricks—that's not even a secret. So, what you can do instead of spending big bucks on a pile of stone is paint the fireplace. But, just like with graphite, you need to be careful here. Go with cream, gray, tan, or taupe when picking the color. Otherwise, the makeover might look "cheap".
---
10.

Black and White—An All-Time Classic
This is the safest bet for a fireplace makeover. No matter how big, small, old, or new the bricks and the area above the mantel are, black and white will always be a killer combination. In most cases, the bricks should be black, with the over-mantel colored white. However, nothing's stopping you from experimenting! For the over-mantel, wood is an excellent choice. If the bricks are laid out horizontally, have the wood panels arranged vertically.
---
11.

Garlands, a Wreath, and Candles
Here, we have another classic fireplace design. This time, the décor is the center of attention. For the spring, candlesticks, arched mirrors, and some paintings/artwork are just right. And when Christmas comes around, pull out your wreaths, garlands, and cute little Santa toys. Some motivational signs will be appropriate here as well. The same goes for Christmas lights (if you have any).
---
12.

Bright White Bricks with a Natural Wood Mantel
Nothing fancy about this one: just some white bricks and a natural, raw wood mantel to keep them company. With that said, this low-effort and affordable fireplace idea will be able to completely transform your fireplace. Minimalism is in big favor these days, and while the overly bright white might be a bit cold, the warmth of the mantel balances it out perfectly.
---
13.

Textured Bricks and a Large Stained Mantel
Care for some rustic vibes in your house? Textured bricks are the way to go! This is one of the simplest designs on today's list, by the way. You won't have to add any pricey décor items (but you are free to do so, of course), buy exotic paint, wood boards, or anything like that. That's what makes stone textured bricks an excellent pick for updating the fireplace. And with a big, stained mantel, they go well with rural, chic, and modern.
---
14.

What About a Floating Mantel?
We're not done with mantels just yet! What sets this one apart is the fact that it's floating. What does that mean, exactly? This term mostly applies to shelves and refers to the mounting method. A floating shelf/mantel relies on invisible bars and rods to hold its weight. This concept looks marvelous on brick fireplaces and doesn't require a seasoned carpenter to bring it to life. It will only take 30 minutes, and the result will be well worth it.
---
15.

Cheap Faux Paneling
Preppy designs are in large demand these days, but how do you avoid a total mismatch when you've got a fireplace from the old days? Faux paneling could be the answer. It's a cheap yet effective way of updating a fireplace that feels like an alien element. If the area above the fireplace is empty, use this opportunity to cover it with panels to add dimension, make the fireplace visually bigger, and give it a modern touch.
Crown molding will fit in this design easily. The mantel shelf, in turn, opens endless opportunities for decoration, serving as the backdrop for your wildest ideas.
---
16.

White Shiplap for Farmhouse Decor
Not a big fan of how faux paneling looks on your fireplace? Why not do a shiplap makeover, then? Initially, shiplap was used to—yep, you guessed it—make ships. The overlapping joint technique makes it 100% waterproof. As it turns out, shiplap can also be used as an element of décor. With the sidings installed, you'll instantly get a farmhouse vibe. Does that sound like a good deal? Give shiplap a try!
---
17.

Wood Framing for the Fireplace
The bricks and the mantel are almost always "stealing the show", but what if you could switch the focus to the actual fireplace? Yes, we're talking about a frame. It doesn't have to be crafted from expensive materials: go with natural wood like Douglas fir, pine, or maple. The best thing about this design—it fits a wide range of styles and has an equally retro and modern vibe.
Moreover, while it does look great on its own, it also supports bold mandrel décor ideas. You can add your favorite candles, family pictures, or artwork to it—it's up to you!
---
18.

Matching Colors and Widths
While most design ideas focus on combining different textures, shapes, and sizes, matching colors can yield amazing results just as easily. For example, if you color both the bricks around the fireplace and the mantel white and make sure they have the same width, you'll be amazed by how fresh the whole thing looks. White bricks combined with white shiplap—that's a classic choice for a fireplace.
As for the mantel, it should be as neutral as possible so that it doesn't grab all the attention. Dark, stained natural wood will be perfect for this idea. Otherwise, the visual effect of continuity will be ruined. Ornament and décor-wise, some candles, a framed picture, and a vintage clock will be just right here.

Conclusion
A fireplace might not be the fanciest part of the house, especially if you live in an older home. However, there are lots of wonderful designs out there that can turn it into a crowd-pleaser. The best thing about the ideas from today's list—they are 100% hassle-free. In most cases, you'll only need a brush, some decent-quality paint, and a scrub.
Matching sizes, different color combinations, monotone textures, floating mantels—go with whatever you see fit for your fireplace. That's exactly what the "cool kids" do!
---
Featured Image Credit: Engin_Akyurt, Pixabay