14 Car Battery Facts and Statistics – 2023 Update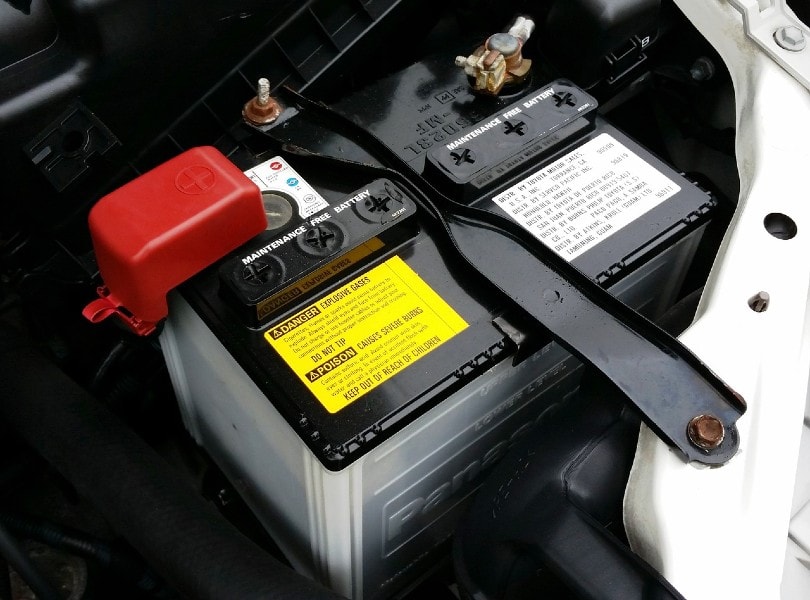 Note: This article's statistics come from third-party sources and do not represent the opinions of this website.
Many of us rely on them every single day, without giving them too much thought. Car batteries power our cars, and whether you drive a petrol, diesel, or electric car, you are reliant on the battery to get you started and keep you running.
Chief among the concerns regarding automotive batteries is that they are properly and sympathetically disposed of. Batteries in petrol and diesel cars tend to be lead acid and can leak lead into water sources. These and the lithium-ion batteries used in electric cars also place a considerable burden on the environment during their production, so recycling is vital.
Click below to jump ahead:

The 14 Car Battery Facts & Statistics

The 4 Lead-Acid Battery Facts
1.

100 million car batteries are replaced in the US every year
(Green Car Reports)
There are nearly 300 million cars on the road in the US and 100 million of those will have to replace their battery in the next 12 months.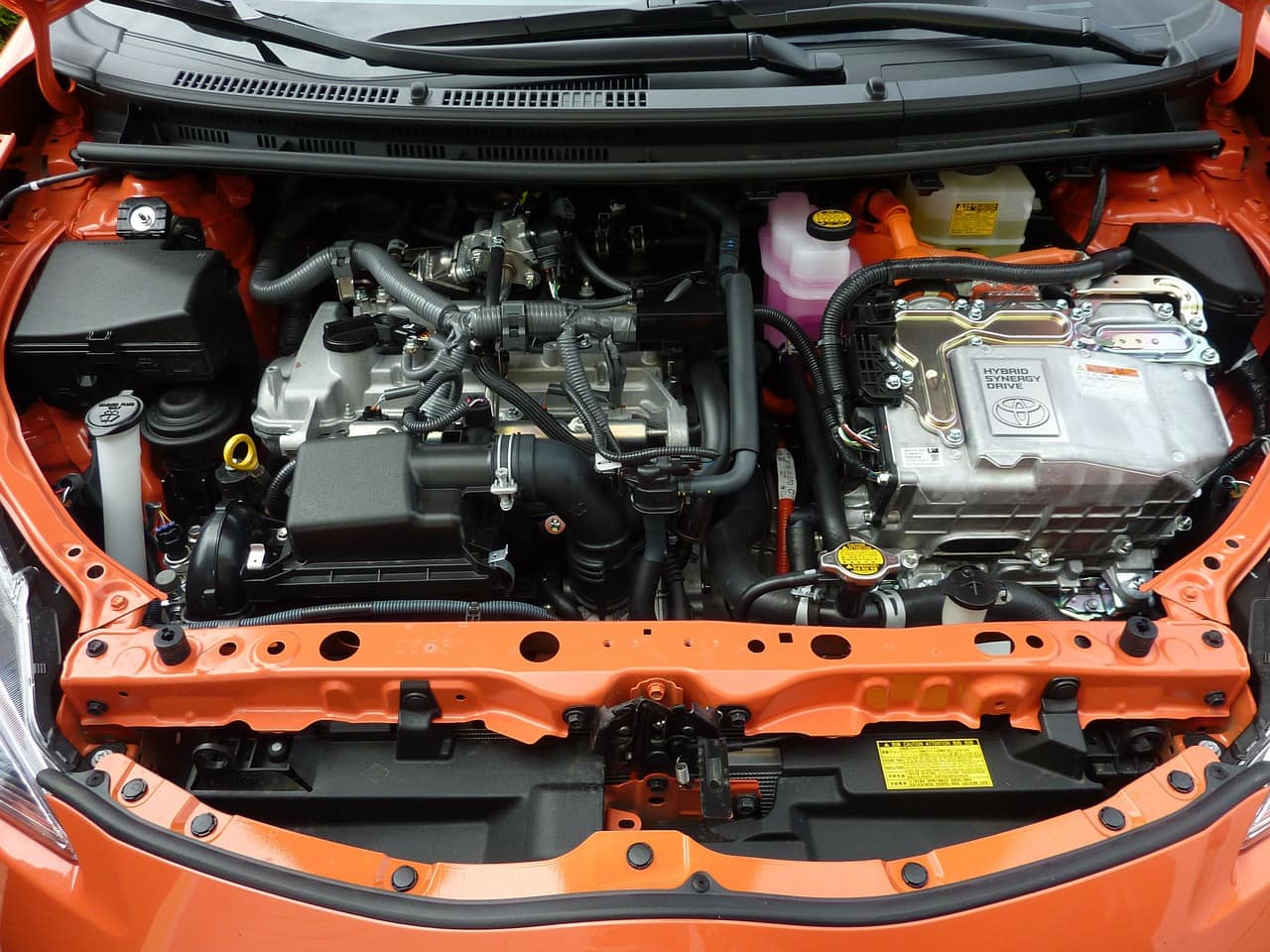 ---
2.

99% of replaced car batteries are recycled
(Green Car Reports)
Whether a car owner replaces their own battery or has a professional do it for them, it is illegal to dispose of the battery incorrectly. Those found to be dumping or otherwise illegally disposing of car batteries can face fines and other penalties. As a result of this, 99% of the 100 million car batteries replaced every year are recycled.
---
3.

A typical car battery will last three years
(Warranty Wise)
Various factors determine how long a car battery will last. This includes the number of short journeys a person makes, as well as environmental factors. Batteries tend to drain sooner in both hot and cold climates. Even the condition of a car, and, specifically, its starter motor, will ultimately determine the life of the battery. While some will last five years or more, a standard battery will normally last about three years before it needs replacing.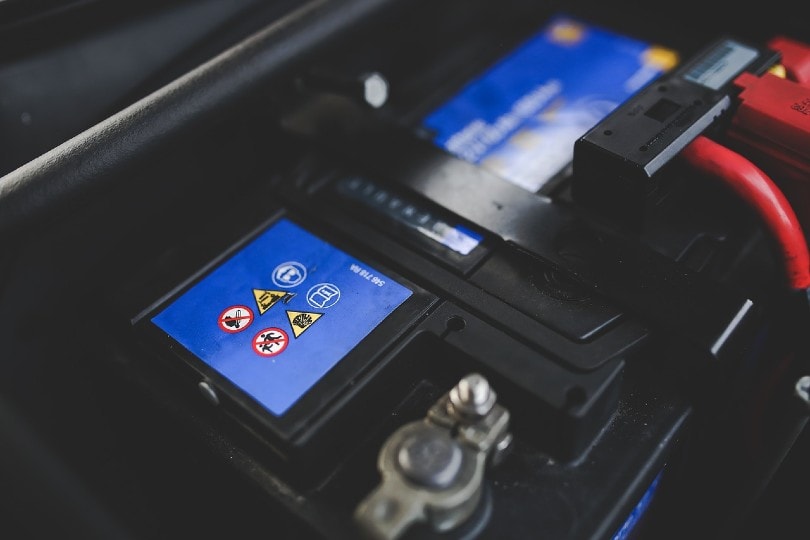 ---
4.

The shock from a car battery won't directly kill a person
(West Texas A&M University)
It is possible to replace a car battery yourself, and many car owners do exactly that every time they need a new one installed. Fortunately, getting a shock directly from the battery won't kill a person. In fact, it is unlikely to even yield a shock. However, the sparks from a battery can burn, and if the battery causes heating of the metal areas around, that may also cause burns. What's more, incorrectly fitting a car battery can cause considerable damage to the car and its engine.
---
The 3 Lead-Acid Car Battery Recycling Facts
5.

97% of a car battery can be recycled
(US Chamber Foundation)
Car batteries in petrol and diesel cars tend to be lead-acid batteries. They consist of two electrodes in a sulfuric acid solution. These batteries contain lead peroxide, sulphuric acid, and a host of other materials, 97% of which can be recycled when the batteries are replaced.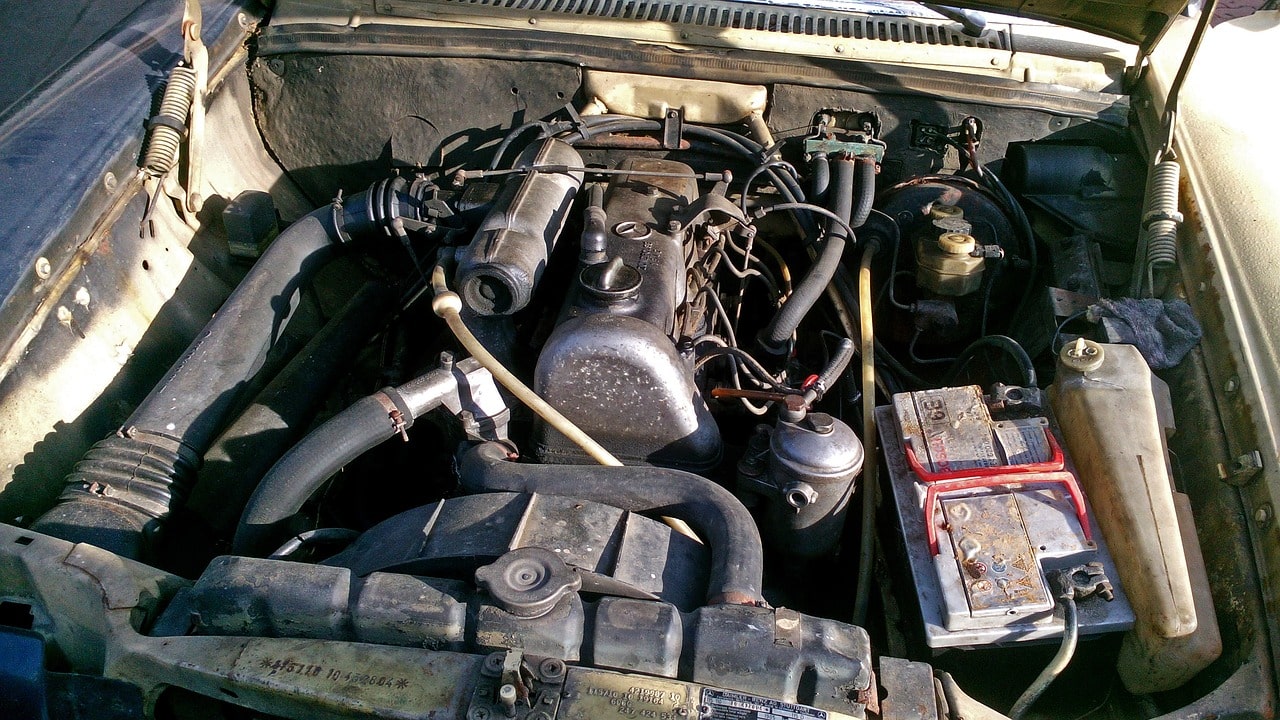 ---
6.

Recycling a car battery saves 90% energy and greenhouse gas emissions
(US Chamber Foundation)
Manufacturing car batteries is an energy and carbon intensive process that damages the environment. Recycling the batteries can save as much as 90% of the energy used and greenhouse gas emissions created compared to making one from scratch.
---
7.

Improperly disposed car batteries can leak lead into lakes and other bodies of water
(Recycling My Battery)
If batteries are not recycled properly and are thrown away or sent to landfill, the casing will eventually erode but the lead and the sulphuric acid will not. This means that the solutions will eventually run into the ground and potentially reach groundwater and cause poisoning and illness.
---
The 5 Electric Car Battery Facts
8.

By 2035, more than half of all new vehicles will be electric
(Nature.com)
We are in the midst of a major change in the automotive industry with increased demand for electric cars, as well as increased production. Not only do drivers want to protect the environment, but rocketing gas and diesel prices, as well as improved access to electric car infrastructure, has seen demand increase hugely. Some car manufacturers have declared that they will no longer produce petrol and diesel cars within 20 years or fewer, while some governments, such as the UK government, have outlawed the sale of such vehicles by 2030. It is estimated that around 50% of the world's vehicles will be electric, by 2035.
---
9.

The price of lithium-ion batteries has fallen 97% since 1991
(Nature.com)
Lithium-ion batteries are the most commonly used power source for electric vehicles. They are easy to get hold of and their price has plummeted in the past 30 years. In fact, that price has fallen by 97% since 1991.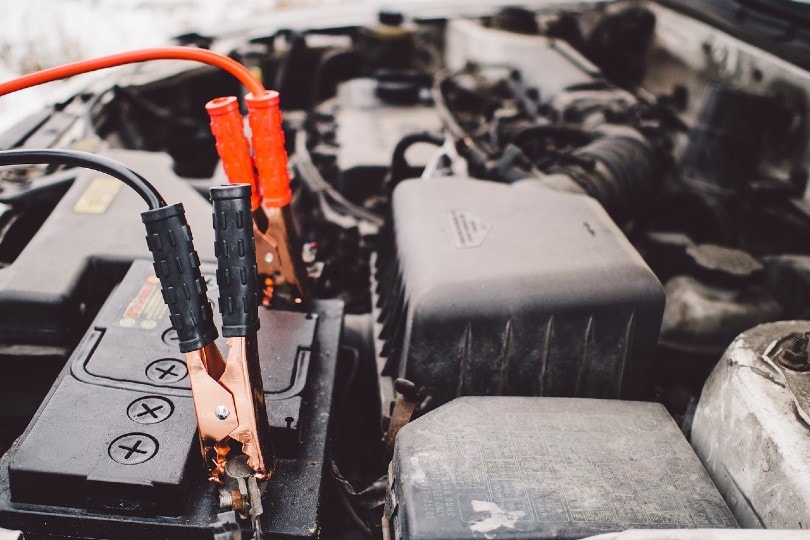 ---
10.

The global lithium-ion battery market is worth nearly $50bn
(Statista)
Despite their low price, the global lithium-ion battery market is worth nearly $50bn and this is only going to increase as demand for the batteries climbs.
---
11.

Demand for lithium-ion batteries, used in electric cars, will increase elevenfold by 2030
(Statista)
Electric cars can take several thousand cells to power them, which means that the increase in electric cars will lead to an elevenfold increase in demand for lithium-ion batteries by 2030. Electric cars may become more efficient, in which case the rise may not be as sharp, but the lithium-ion market is one that is certainly going to see a huge boom in the coming years.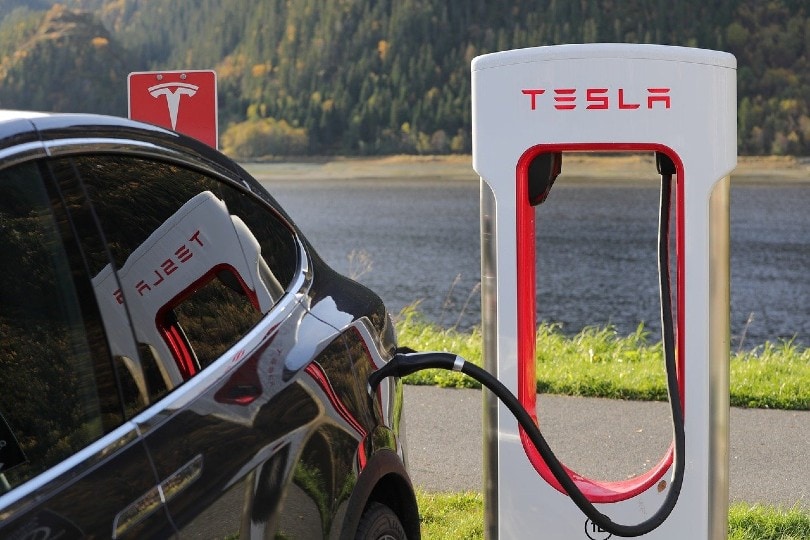 ---
12.

The Tesla Model 3 power system contains 6,831 cells and weighs 900 pounds
(Tesla)
Consumers might not yet have heard of manufacturers like Alcraft, Farady, or even Fisker. However, Tesla has become a household name and is one of a growing number of dedicated electric vehicle manufacturers. Its most popular car, the Model 3, is all-electric and it takes 6,831 cells to run. The power pack weighs 900 pounds, which is more than an adult male black bear.
---
The 2 Recycling Electric Car Battery Facts
13.

12 million tonnes of lithium-ion car batteries are expected to be retired by 2030
(Greenpeace)
With the increase of electric cars will come an increase in the number of electric batteries used and the number that will need to be recycled. A typical electric car battery will last about ten years but, like standard automotive batteries, they are highly recyclable. Companies are exploring second-life methods of reusing batteries. Although car batteries may no longer have the charge to power a car, it doesn't mean that they are completely drained. Second-life usage means that homes and other items could still draw power from the depleted cells. The EU has introduced regulations that mean at least 50% of a battery must be recycled when it is disposed of, and other countries are likely to follow suit.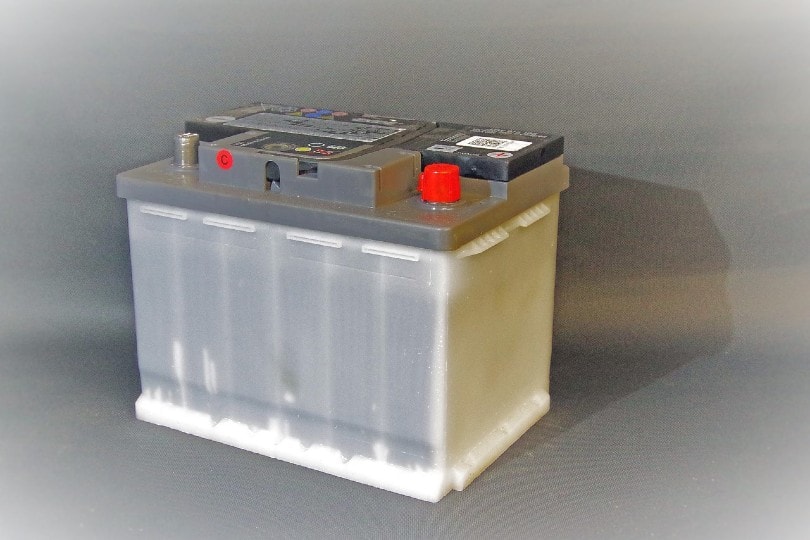 ---
14.

Repurposing electric car batteries could save over 60 million tonnes of carbon emissions
(Greenpeace)
Although electric cars are far more environmentally friendly than gas and diesel cars, the actual process of manufacturing the battery in the first place is still energy intensive and results in millions of tonnes of carbon emissions every year. Repurposing the batteries that drivers will be using over the next decade could save as much as 60 million tonnes of carbon emissions.

Frequently Asked Questions About Car Batteries
How Much Should I Pay For A Car Battery?
The amount you pay for a car battery will depend on the type, size, and make of the battery, but standard batteries usually cost between $50 and $150 while premium batteries come in between $100 and $200.
How Long Should A Car Battery Last?
Some drivers manage to get five years or more out of their battery, but in most cases you should expect to have to replace one after three or four years.
How Can I Tell If My Car Battery Is Going Bad?
There are a number of signs that a car battery might need replacing. If your headlights dim, this is a good sign that they are not getting as much power as they need, which could be caused by a depleted battery charge. A clicking noise when you turn the ignition is another sign, and so too is a backfiring engine. If you do experience any of these problems, you should have your car checked out to ensure that it is a battery problem and not something more serious.
How Often Should You Start Your Car To Prevent The Battery From Dying?
There are many factors that can cause a car battery to die more quickly. As well as hot and cold environments, leaving your battery without turning it over can shorten its life. Start your car every week and consider taking it for a 10-minute drive when you do. This will help maintain the charge and keep the battery in decent condition.
Related Read: Can a Car Battery Die While Driving? What You Need to Know
•You might also like: Poison Hemlock: Identification, Management & Safety Advice

Conclusion
Car batteries are essential to the continued running of a car, and with the increased number of electrical systems in the modern car, a battery can be put under a lot of strain. Although one might last five years, you should expect a battery to need replacement after three years, and you must ensure that your old battery is properly recycled when it is replaced. Electric cars use thousands of lithium-ion cells, and, like their lead-acid counterparts, these are highly recyclable.
---
Featured Image Credit: BruceEmmerling, Pixabay