19 Car Sales Statistics in the UK – 2023 Update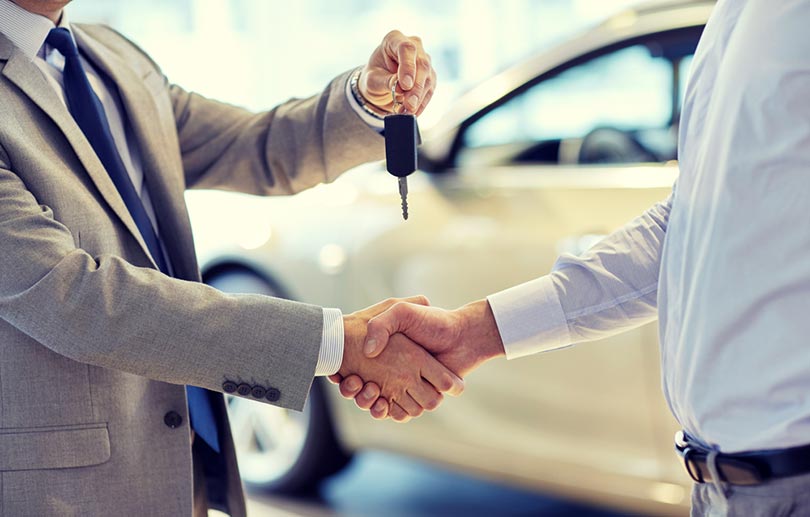 Note: This article's statistics come from third-party sources and do not represent the opinions of this website.
The global car sales market was hit badly by the Covid pandemic. And while lockdowns have been lifted, the industry has been blighted by increases in the cost of living for potential buyers and an ongoing shortage of semiconductors that are used in the manufacture of new cars.
However, while the overall market is still in a slump, including in the UK, where sales figures have not recovered to pre-Covid levels yet, one sector of the market is seeing growth. The UK government has said that no new petrol or diesel cars can be sold from 2030 and that new hybrid vehicles will also be phased out by 2035. This, coupled with increasing prices at the pump, has seen the sales of Battery Electric Vehicles, or BEVs, increase. The increase has been so big that Tesla's Model 3 was the second best-selling car of all types in 2021.
Below are 19 car sales statistics related to the UK market, including figures on electric and combustion engines.

The 19 Car Sales Statistics in the UK

New Car Sales
1.

1.65 million new cars were registered in 2021.
(Heycar 1)
2020 and 2021 have been very difficult years for the global automotive industry. Nations, including the UK, have been forced into lockdown, and even between lockdowns, more and more people have continued to work from home. Even since lockdowns have ended, financial struggles further inflamed by rising energy prices and oil prices have led to struggles within a once flourishing industry. As such, only 1.65 million new cars were registered in the UK in 2021.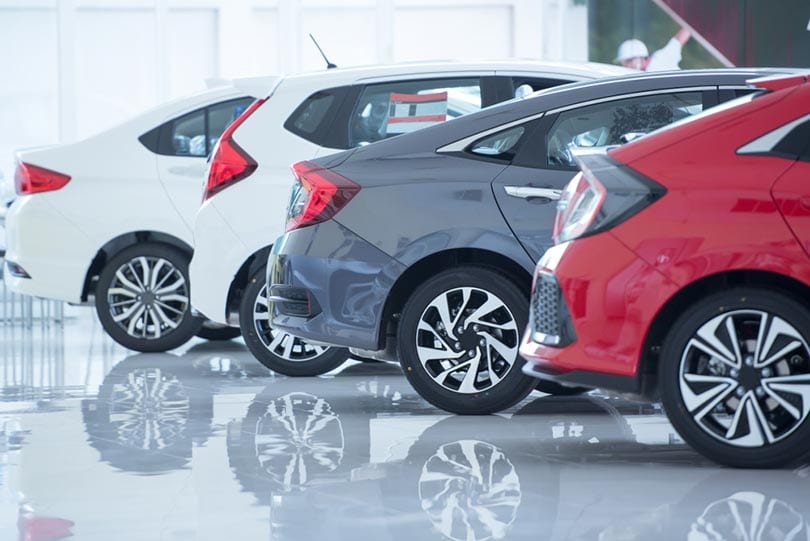 ---
2.

New car sales in 2021 were down nearly 30% compared to pre-Covid levels.
(Heycar 2)
The 1.65 million new car sales in 2021 represent a 1% increase from 2020, but that was a record low year, and 2021 failed to recover to 2019 levels. The year 2021's figures are nearly 30% lower than they were during the pre-Covid years.
---
3.

The UK is the world's 7

th

largest new car market.
(Heycar 2)
Despite these drops, the UK remains the world's 7th largest global car market. However, experts warn that this might soon change with Brazil looking likely to overtake the UK soon. Brazil's population is more than three times that of the UK's, and their demand for new cars has been increasing in recent years so they certainly have the potential to overtake.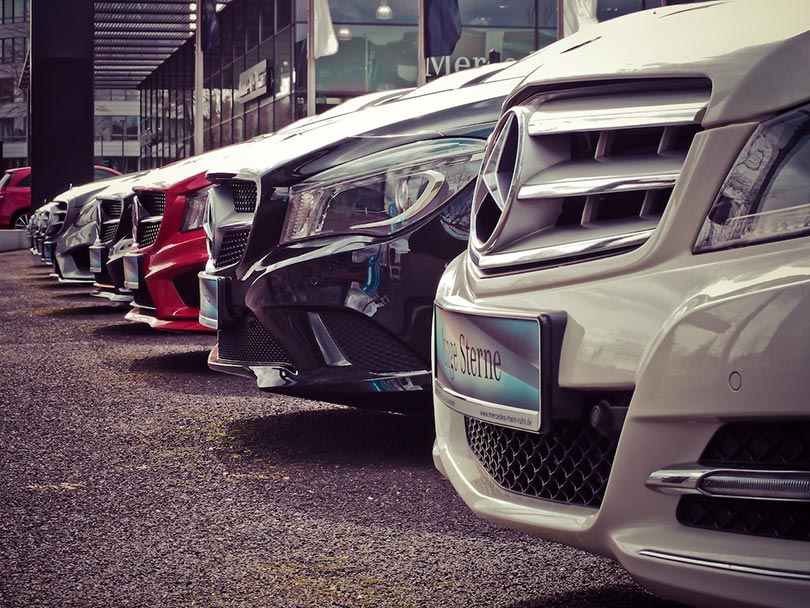 ---
4.

A 2.2% drop in new car sales is expected in 2022.
(SMMT)
The year 2022 has brought with it its own set of problems. War in Ukraine has led to increased energy prices, and this has seen a huge increase in the cost of living in the UK, with inflation topping 10%. Semiconductor supply problems still continue, too, and this perfect storm means that new car sales figures do not look likely to recover. Forecasts predict that new car sales will end 2.2% down.
---
5.

The average cost of a new car in the UK was £42,000 in 2022.
(Autocar)
The price of a new car in the UK is among the highest in the world and the price of a new car rose by 6.6% between January 2021 and the first half of 2022. Buyers have to fork out an average of £42,000 to get their hands on a new car.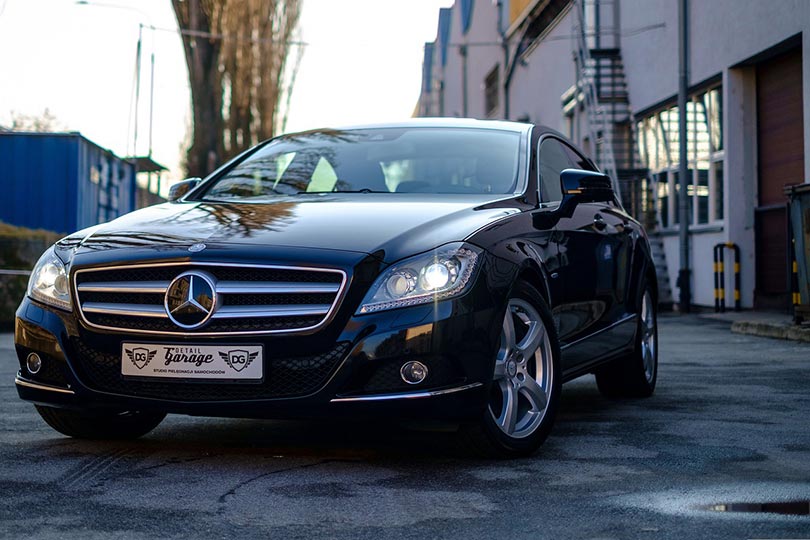 ---
6.

37% of potential buyers are delaying buying a new car because of cost of living concerns.
(Motor1)
All of the problems related to the dwindling stock of new cars and tightened purse strings mean that people are changing their car buying habits. More than a third, or 37%, of car owners have said that they are delaying the purchase of a new car, citing concerns over increases in the cost of living as being the main reason. Nearly half of those people said that they would be delaying their purchase by at least three months.
---
7.

The Vauxhall Corsa was the best-selling car in 2021.
(Autoexpress)
The Ford Fiesta has long battled it out for the top spot as the country's most popular car. The manufacturer has said that it will stop producing the three-door variant of this car and, in 2021, the Fiesta dropped off the list of the ten most popular cars by purchases. The Vauxhall Corsa, another hatchback, was the most popular vehicle that year, selling just over 40,000 units.
---
8.

4 in 5 people prefer to buy a new car from a dealership.
(Vertumotors)
The Covid pandemic changed the way we did a lot of things, and while some habits have remained even after we have come out of lockdown, it seems that car buying isn't one of them. Four out of five people have said that visiting a showroom is still their preferred method of buying a car. They said that they preferred this over buying online because it was easier to ask questions and it afforded them the luxury to view the car at their own pace.
---
9.

Only 2% of new car buyers would buy a car entirely online.
(Vertumotors)
In fact, car buying virtually bucks the online buying trend altogether. While people are becoming increasingly likely to buy groceries and other items online, just 2% said that they would buy a new car entirely online. However, 40% of young car buyers did say that they would prefer to see a blend that offered both online and offline viewing options.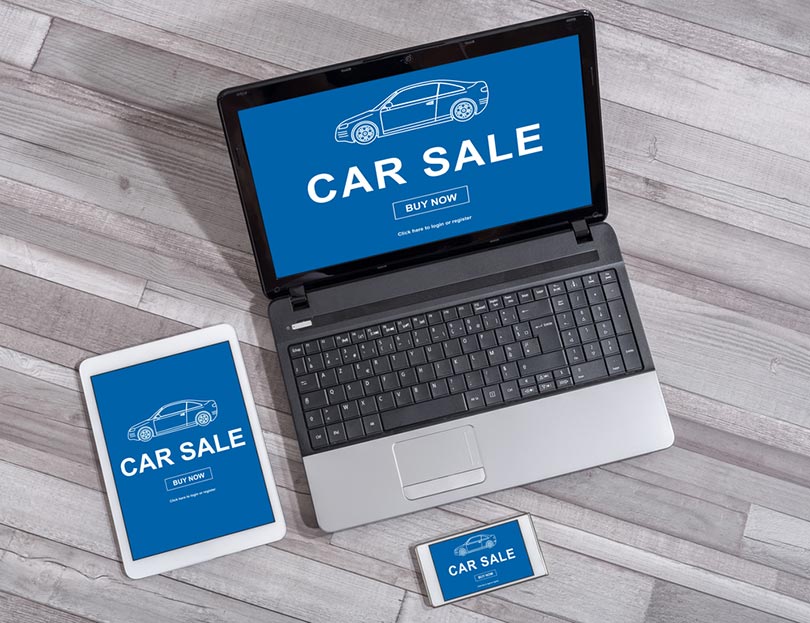 Used Car Sales
10.

2021 saw an 11.5% increase in used car sales, compared to 2020.
(Heycar 2)
Financial and semiconductor supply woes mean that the supply of new cars has dwindled and with budgets stretched, more people are buying second-hand cars rather than new ones. While 2021 may have only seen a 1% increase in new car sales, it also saw a more impressive 11.5% increase in the sale of used or second-hand cars. However, even this increase is not enough to push sales figures above the pre-Covid five-year average.
---
11.

70% of private sellers sell their cars for less than their value to avoid the hassle.
(Whatcar)
Used car sales may be on the up but most buyers dislike the process of selling their car. In fact, 70% have said that they have sold their car for lower than its value in the hope of making a quick sale and avoiding the hassle of the whole process. More than three-quarters said that they find the process of selling a car to be daunting.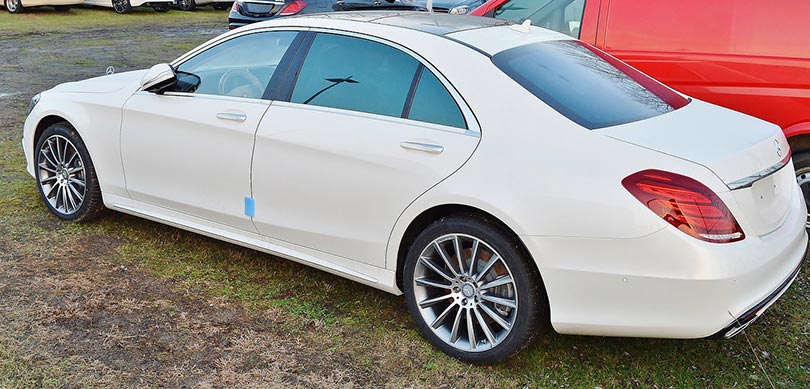 ---
12.

28% of private sellers accept the first offer they receive for a car.
(Whatcar)
For those looking to buy a second-hand car, the best approach may be to make a lower offer than the car is advertised, with more than a quarter of sellers saying that they accepted the first offer they received for a car simply to get it over with. As a result of selling at lower figures, it is estimated that drivers lost out on more than £7 billion from the real value of their cars.

The Switch to Electric
13.

There are nearly half a million electric cars and 800,000 hybrids on UK roads.
(Heycar 1)
Overall car sales may have slumped in the past 2 years, but this isn't true of all cars and car types. One area where growth continues is in the electric and hybrid car market. There are nearly half a million electric cars and 800,000 hybrid cars on UK roads today. Hybrids are cars that have both an electric motor and a petrol or diesel engine. Although they are considered more efficient than petrol or diesel, the UK government wants them phased out by 2035.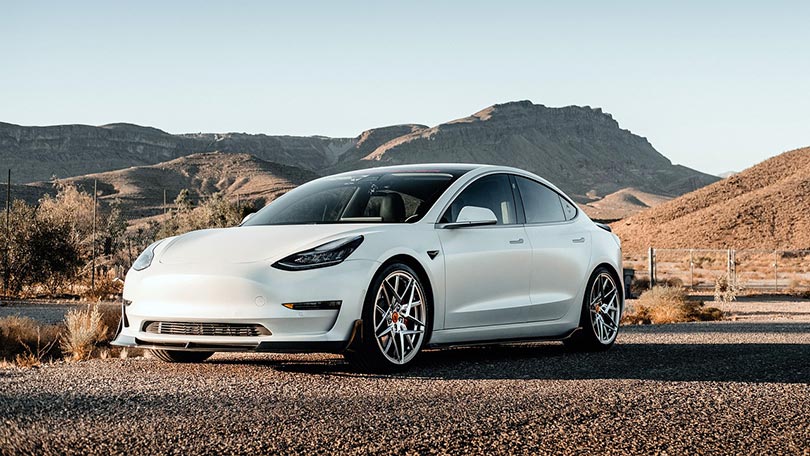 ---
14.

More electric cars were sold in 2021 than from 2016 to 2020 combined.
(Heycar 1)
A combination of rising petrol prices at fuel pumps, the planned phasing out of combustion engines, and a greater desire to try and protect the environment has seen more and more people turn to electric cars. An increase in the availability of charging points and the selection of electric car models has also helped improve their popularity to the extent that 2021 saw more electric cars sold than in the five previous years combined.
---
15.

The Tesla Model 3 was the best-selling electric car in 2021 and the second best-selling car overall.
(Autoexpress)
The Tesla Model 3 is the company's most affordable car model but still boasts several luxuries, while also offering a range of 300 miles or more, depending on exactly which trim is bought. Having been released in 2019, it has taken the electric car world by storm and in 2021 it was the most popular electric car in the UK. In fact, it was the second highest-selling car of all types, selling just over 34,000 units.

Buying Decisions
16.

40% of potential buyers have changed the model of car they're considering because of the increased cost of living.
(Motor1)
Another way that people are coping with an increase in living costs is by considering a change in the make and model of car that they buy. Four in ten buyers have said that they will consider buying a different model of car. Roughly 13% of those said that they would buy a different model but from the same manufacturer, while more than 70% said they would be looking at a different manufacturer completely.
---
17.

80% of new car buyers won't buy a car with less than a 4-star NCAP safety rating.
(Cardealermagazine)
Safety is clearly an important decision when buying a car, with more than 1,500 road deaths a year following car crashes. When surveyed, 80% of people that bought new cars said that they would not consider any car that had an NCAP safety rating lower than four stars. Only 12% said they would consider a car with three or more stars, indicating a four-star rating to be the sweet spot for buyers.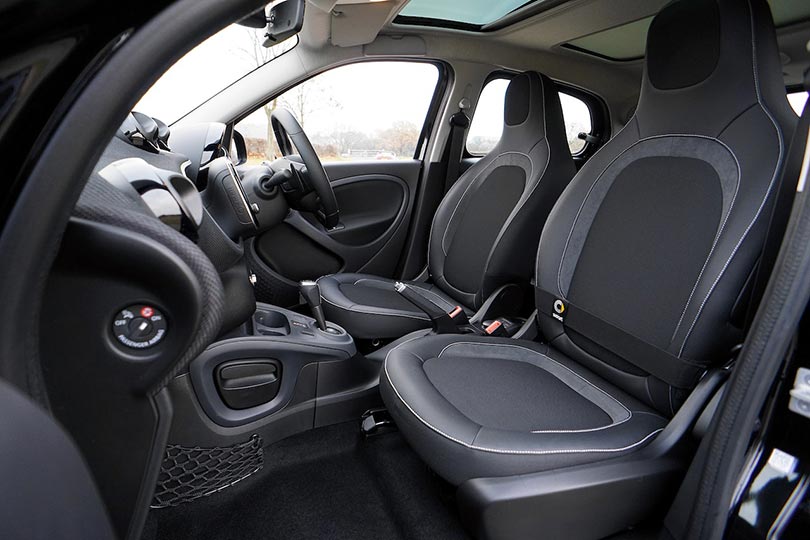 ---
18.

60% of second-hand car buyers won't buy a car with less than a 4-star NCAP safety rating
(Cardealermagazine)
Although second-hand car buyers did not consider it quite as important, six in ten still said that they would not buy a second-hand car with a rating of less than four stairs, either.
---
19.

Less than 4% of car buyers said they are not at all concerned with the safety status of a car when buying.
(Cardealermagazine)
However, while the majority of people do consider safety ratings to be important when buying a car, there is still a very small minority of people that don't think it's important. Less than 4% of people said that they are not at all concerned with NCAP and safety ratings when buying a car.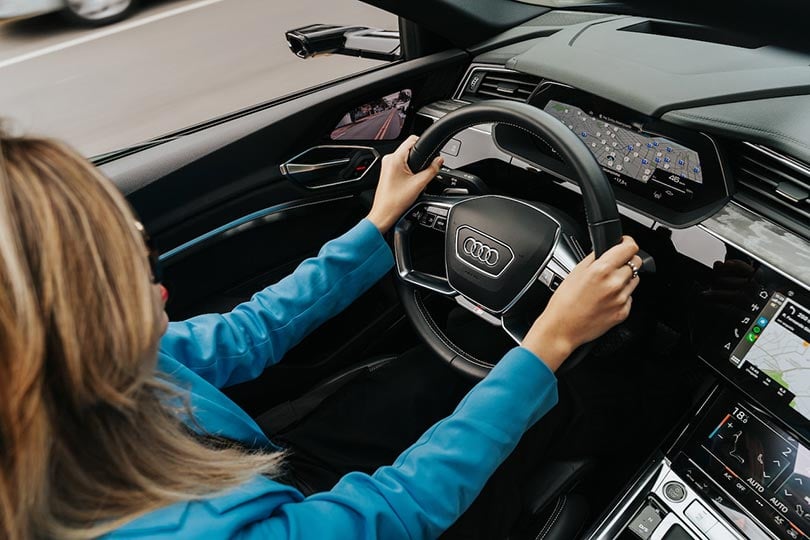 FAQs About Car Sales Statistics in the UK
What is NCAP Safety Rating?
The New Car Assessment Programme is a rating system that is used to grade cars according to how safe they are if they were to be involved in an accident. They are tested in laboratory conditions and are given a rating of up to five stars, with five stars being considered the safest.
How Many Cars Are in the UK?
Although numbers may have fallen since 2020, the total number of cars on the road had increased every year previously since the turn of the Century. In 2020 there were purported to be 32.7 million passenger cars on the roads. This does not include commercial vehicles or other types of vehicles. (Statista)
What Car Is Sold the Most in the UK?
In 2022, the Vauxhall Corsa was the biggest selling new car, replacing the Ford Fiesta, which was last year's biggest selling car. The Tesla Model 3 was the second best-selling car in 2021. According to the DVLA, the most popular manufacturer of cars on the road is Ford and the most popular model is the Ford Fiesta. (Motorway)
What Percentage of the UK Population Own a Car?
About 25.7 million people in the UK live in a household that has at least one car and, therefore, has access to a car, although the exact number of people that own a car isn't clear. (Statista 2)

Conclusion
More than 25 million people have access to at least one car in their household in the UK and the country is the 7th largest new car market in the world, although Brazil's increasing car ownership figures could soon change that. 2020 and 2021 saw a significant lull in the UK car market, which is true of most markets around the world, and this year it looks as though new car sales will drop even further thanks to a lack of supply of available semiconductors.
---
Featured Image Credit: Ground Picture, Shutterstock