21 Electric Car Statistics and Facts in the UK – 2023 Update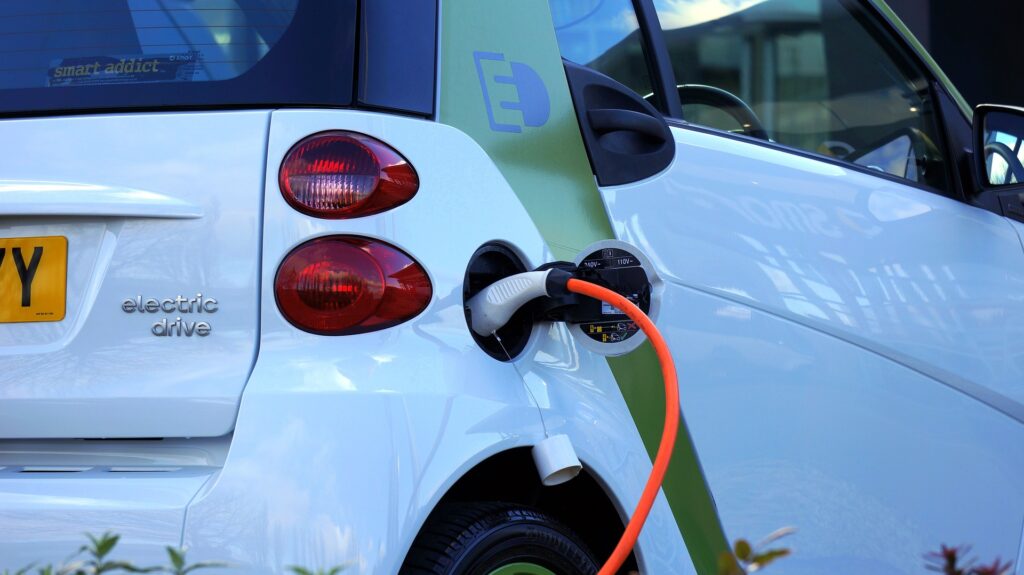 Note: This article's statistics come from third-party sources and do not represent the opinions of this website.
Surging petrol prices and a greater awareness of the effects burning fossil fuels has on the environment have led to an increase in public interest in electric vehicles. And, while access to charging points and the high initial cost of purchasing electric vehicles remain barriers to purchase for a lot of drivers, figures suggest that more and more people are turning away from petrol and diesel cars. Registrations of new electric vehicles have increased year on year for the past decade, and even during the pandemic and when a global processor shortage saw major supply issues, registrations continued to go up.
Below are 21 electric car statistics in the UK market, including

The 21 Electric Car Statistics and Facts in the UK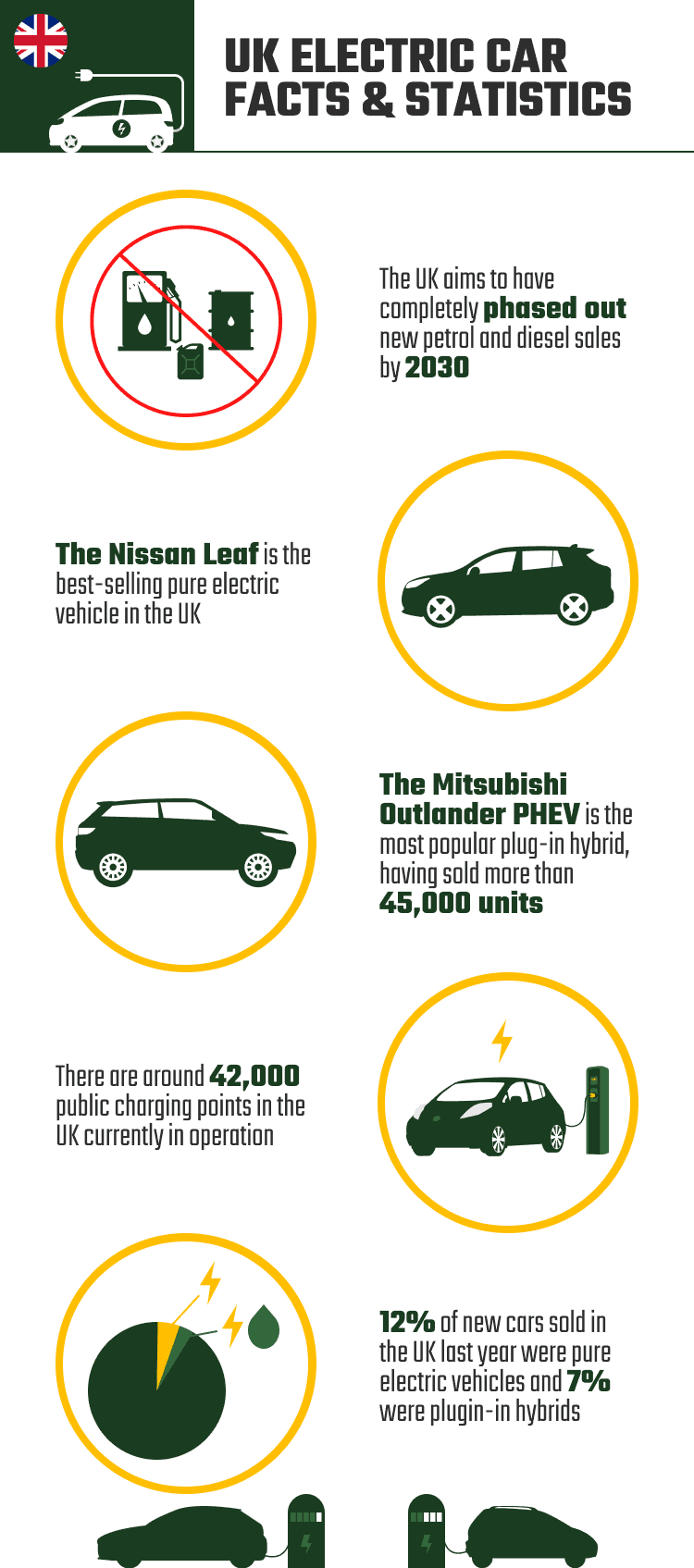 Electric Car Sales
1.

More battery electric vehicles were sold in 2021 than in the five previous years combined.
(Heycar)
Battery electric vehicles are those that are considered pure electric—they do not use petrol or diesel to run. This is compared to plug-in hybrids which use a combination of combustion engines and electricity. Roughly 190,000 new battery electric vehicles, or BEVs, were registered in 2021, which is more than in the 5 years from 2016 to 2020 combined.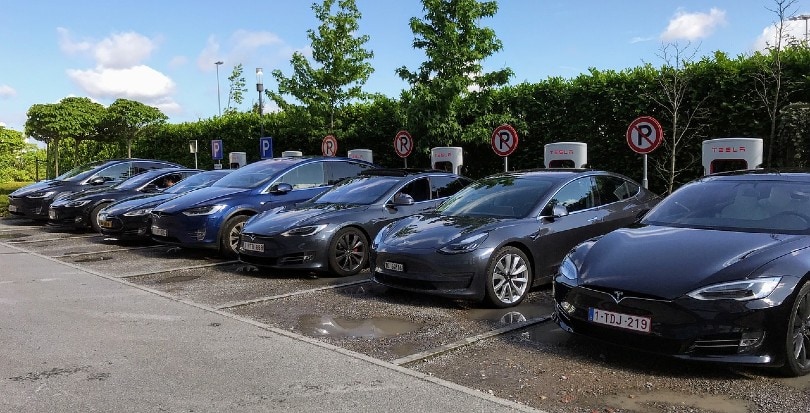 ---
2.

12% of new cars sold in 2021 were battery electric vehicles and 7% were plugin-in hybrids.
(Heycar)
2021 was a challenging year for car manufacturers, in a lot of ways. The Covid pandemic saw multiple lockdowns and a reduction in miles traveled by most car owners. Global shortages of semiconductors and rising manufacturing and petrol costs also deterred a lot of new buyers. As a result, there was a 1% increase in the total number of new vehicles registered, but 12% of those vehicles were BEVs and 7% were plug-in hybrids.
---
3.

More battery electric vehicles were sold in March 2022 than in the whole of 2019.
(Heycar)
The year 2022 saw the lifting of a lot of Covid restrictions. People went back to work rather than working from home, and lockdowns had largely ended. Consumer sentiment was high at the start of the year, and more BEVs were sold in March 2022 than sold in the whole of pre-Covid 2019.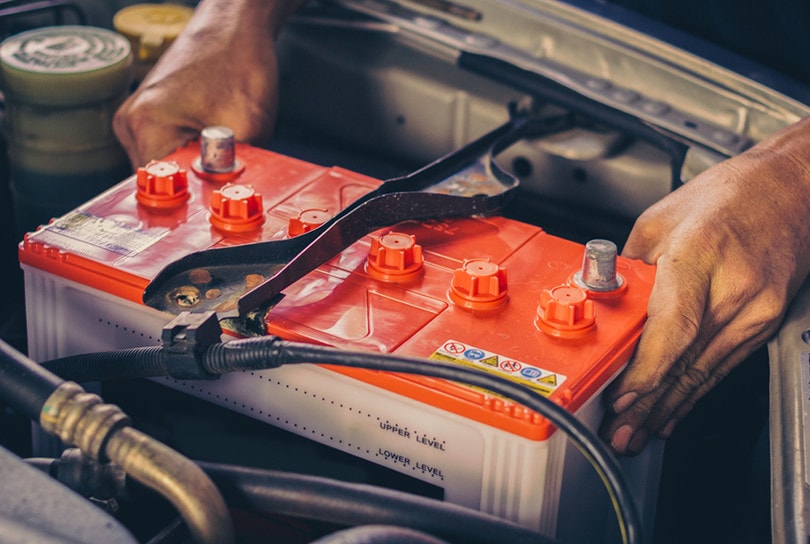 ---
4.

2021 saw a 74% annual increase in electric vehicle sales.
(Nextgreencar)
The year 2021 may have been a challenging year, but it didn't stop the electric car market's seemingly relentless charge. In fact, in 2021, more than 305,000 electric vehicles were registered, which was 74% more than the 200,000 that were registered in 2020. Additionally, 130,000 more plug-in hybrids were sold than in the previous year.
---
5.

Electric vehicle registrations have more than doubled in the North of England.
(gov.uk)
The whole of the UK is seemingly embracing the electric car switch with increases across the country, not just in London and the surrounding area. In fact, registrations of new electric vehicles have doubled in the North of England. 75,000 new electric vehicles were registered in 2021.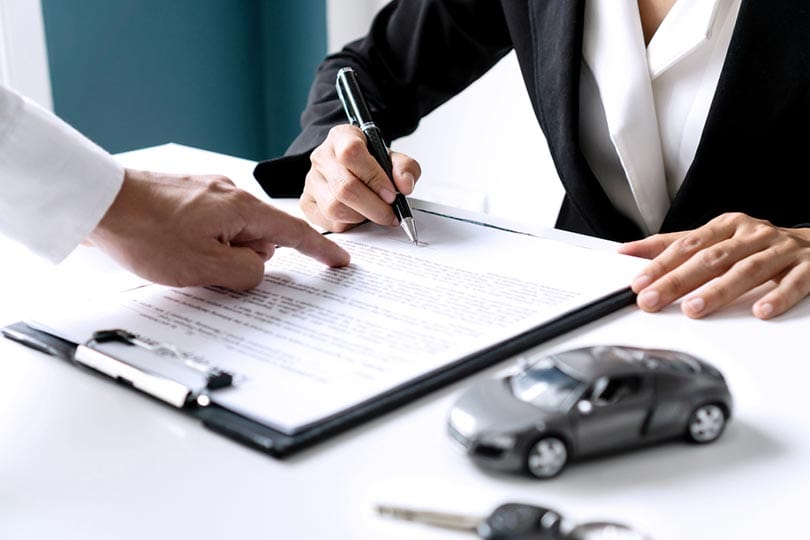 ---
6.

The country aims to have completely phased out new petrol and diesel sales by 2030.
(gov.uk)
Although there are many reasons consumers choose to switch to electric vehicles, the switch is being helped by government initiatives to phase out the sale of all new petrol and diesel vehicles by 2030. The government announced an investment of £500 million to expand the network of public charging points.
---
7.

New hybrids will be phased out by 2035.
(RAC)
In the government's bid to have transport net-zero carbon emissions in the coming years, petrol and diesel cars will be phased out by 2030 and even hybrid vehicles, which have long been viewed as a bridge between combustion and electric vehicles, will be phased out by 2035.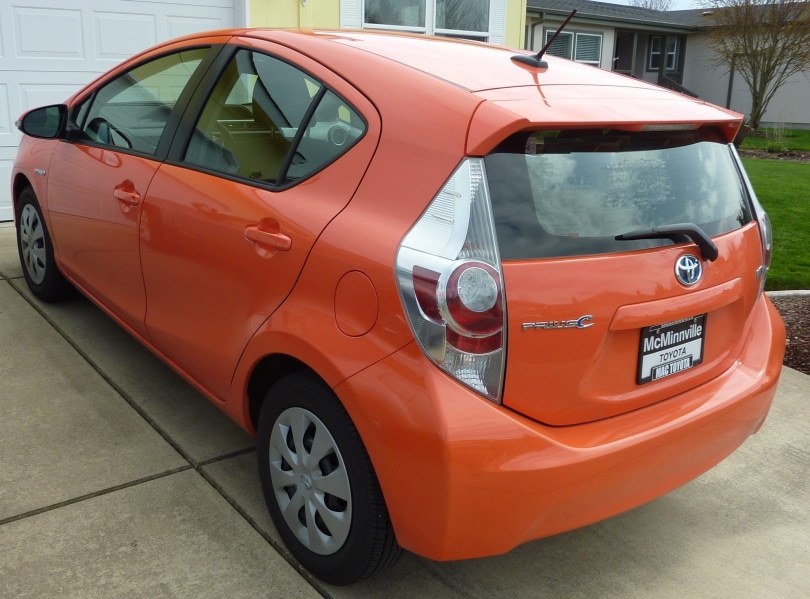 Electric Car Models
8.

The Nissan Leaf is the best-selling pure-EV car of all time, in the UK.
(Nextgreencar)
Tesla has taken the electric car market by storm, especially following the launch of the Model 3 in 2019, but the Nissan Leaf retained its position as the best-selling pure electric car in the UK, having sold more than 31,000 units.
---
9.

The Tesla Model 3 was the best-selling electric car, and the 2

nd

best-selling of all cars, in 2021.
(Admiral)
The Nissan Leaf is the best-selling pure EV of all time in the UK, but it has serious competition from Tesla. The Model 3 is the company's entry-level and most affordable model, and since its launch in 2019, its sales figures have far outstripped those of all other cars. In fact, in 2021, it was not only the best-selling electric car but was actually the 2nd best-selling of all car types.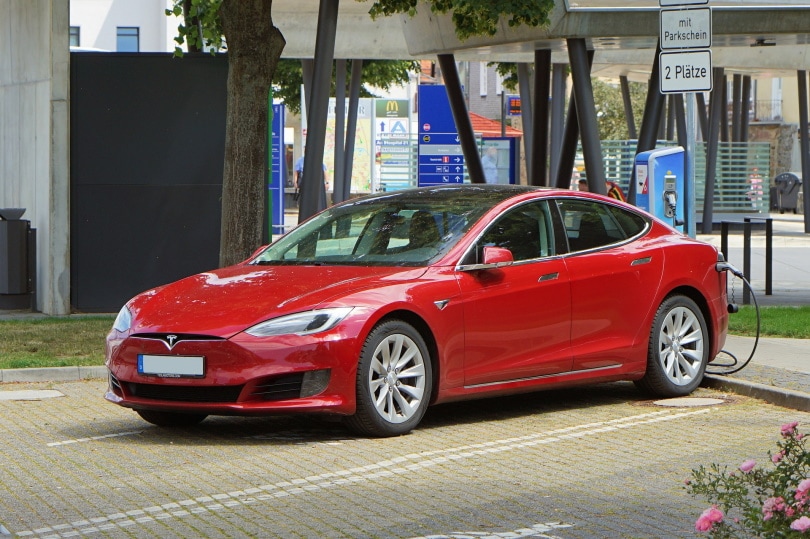 ---
10.

The Mitsubishi Outlander PHEV is the most popular plug-in hybrid, having sold more than 45,000.
(Nextgreencar)
The Leaf may be the most popular all-electric car of all time, and Tesla's Model 3 looks certain to overtake it thanks to huge sales figures, but the Mitsubishi Outlander PHEV has been the best-selling plug-in vehicle. It is a plug-in hybrid that automatically switches between petrol and electric, but its use of a combustion engine means that it is not considered a pure EV car.

The Environmental and Financial Effects
11.

Transport is responsible for more than a quarter of all greenhouse emissions.
(ONS)
The most important driver for the switch to electric vehicles is to reduce greenhouse emissions. Transport is responsible for 27% of all greenhouse gas emissions in the UK. Switching from petrol and diesel to electric vehicles will help reduce emissions.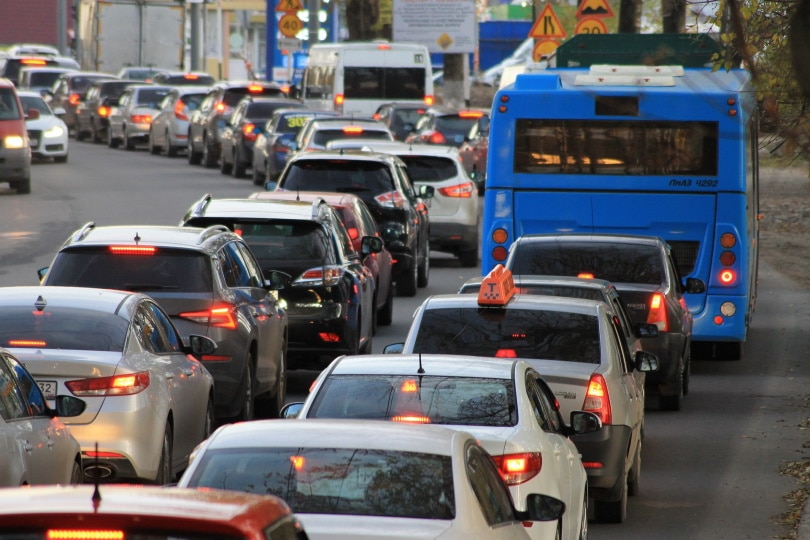 ---
12.

In 2019, electric cars prevented 2.8 million tonnes of carbon emissions.
(Theecoexperts)
If all-electric vehicles in the UK had been driven by petrol or diesel engines instead, they would have pumped out an additional 2.8 million tonnes of carbon dioxide in 2019. Considering the sales of electric vehicles continue to increase, so will this figure. There is still some way to go to reach net zero, but improvements are being seen.
---
13.

An electric car would save the average person more than £13,000 over its lifetime.
(Theecoexperts)
It isn't just carbon dioxide that electric cars reduce, it is also the overall cost of driving and car ownership. In fact, taking into account everything including the cost of petrol/diesel but also the higher purchase cost of electric cars, the average driver could save £13,336 over the lifetime of an electric car.

Electric Vehicle Sentiment
14.

66% of car owners are considering buying an electric vehicle in the next 10 years.
(Cargurus)
Looking to the future of electric vehicle ownership, approximately two-thirds of Brits are at least considering buying one in the next 10 years, by which time the registration of new petrol and diesel vehicles will be prohibited.
---
15.

69% of UK residents would buy an electric vehicle if money were no object.
(Theecoexperts)
Owning an electric car might save money over a lifetime, but even the most affordable electric vehicles can appear to have a high purchase cost. More than two-thirds of people said that they would buy an electric car if money was not a consideration.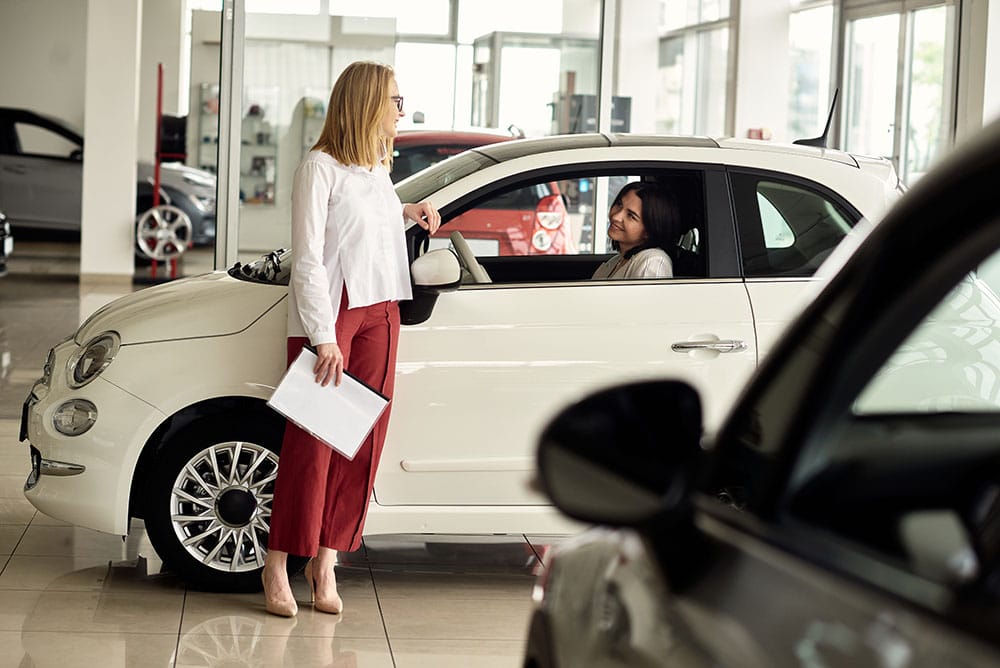 ---
16.

64% of owners have said that more charging points would encourage them to buy electric.
(Cargurus)
When it comes to ways to increase the take-up of electric vehicles, nearly two-thirds of respondents in one survey said that they would be more likely to buy one if there were more charging points in their area. About 60% said that rebates or tax incentives would make them more inclined to go electric.
---
17.

The high cost of purchase is the main barrier to buying an electric vehicle.
(ONS)
Range anxiety is one obstacle that puts a lot of people off buying an electric vehicle, but while owning an electric could potentially save drivers thousands over the lifetime of owning the car, the initial purchase cost remains the biggest barrier. About 70% of conventional vehicle owners said this was one of the main factors that put them off electric.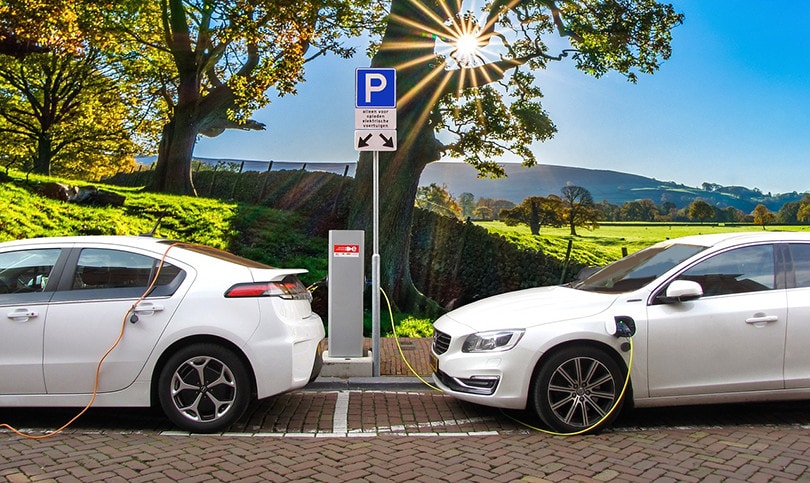 Charging
18.

There are 42,000 public charging points currently in operation.
(EDF)
The number of charging points is rising steadily and there are now more than 42,000 public charging points across the country. These can be found in locations, including supermarket car parks, public car parks, and some hotels and service stations. Many of the charging points offer free charging, although access to free charging may only be available to paying customers at certain facilities.
---
19.

The UK aims to have 300,000 charging points across the country by 2030.
(gov.uk)
Recent investment and the surge in public demand for electric vehicles have seen the number of charging points increasing rapidly. About 600 new charging points are being installed every month and, by the time new petrol and diesel registrations are phased out in 2030, the government aims to have 300,000 charging points, which is five times the current number of petrol filling stations.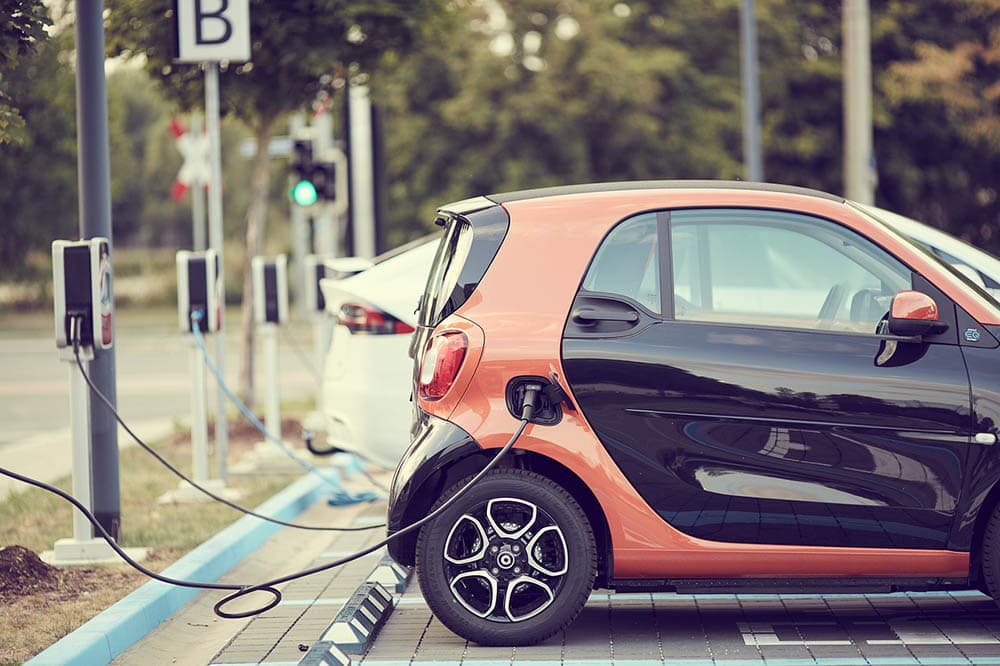 ---
20.

The average range of a current model electric car is 235 miles on a full charge.
(RAC)
So-called range anxiety is one of the biggest factors that put a lot of potential buyers off. Currently, the top 10 best-selling electric vehicles offer an average range of 235 miles from a full battery charge, and the range of new cars does keep increasing. However, according to survey figures, new buyers want to be able to enjoy a range of 375 miles, showing some shortfall still exists.
---
21.

Rapid chargers can fully charge compatible vehicles in 60 minutes or less.
(EDF)
The technology behind electric vehicles is constantly evolving. One area where improvements have been seen is in the amount of time it takes to fully charge a car's batteries. Slow chargers can take as long as 10 hours to fully charge a vehicle, but where rapid chargers are available and cars are compatible with the technology, it is possible to get a full charge in as little as 30 minutes and typically within 1 hour.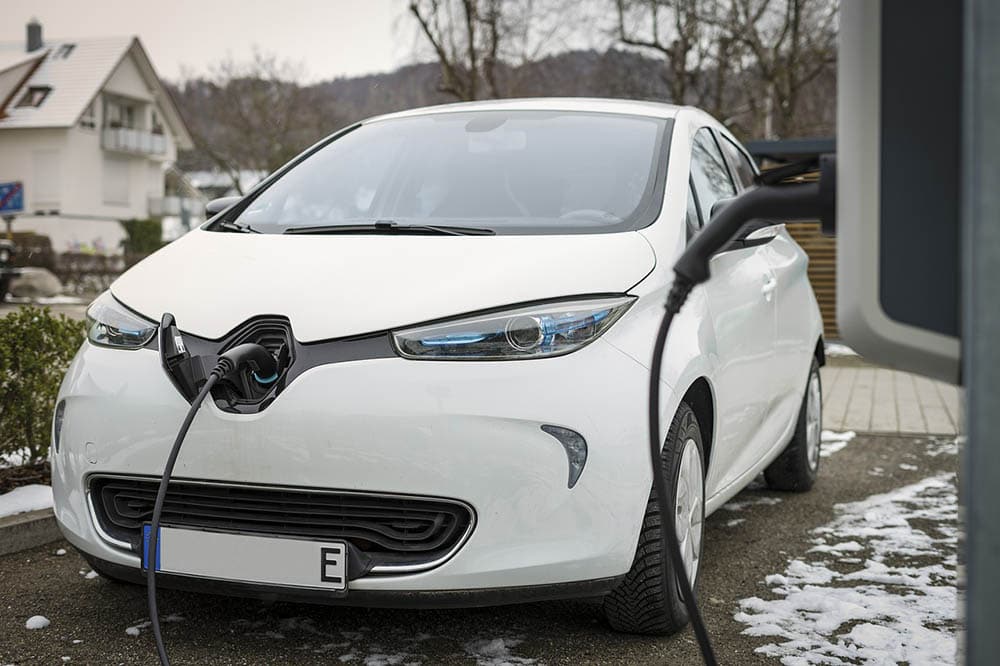 Frequently Asked Questions About Electric Cars in the UK
How Far Can an Electric Car Go?
The range offered by electric cars depends on several factors but is primarily determined by the make and model of the car chosen. Most modern EV vehicles offer a range between 200 and 400 miles. Cars with the longest range tend to be the most expensive models, but this may not always be the case.
What UK Electric Car Has the Best Range?
The Tesla Model S currently has the best electric range of the main models. Its battery can deliver a range of up to 405 miles. The BMW iX has a range of 380 miles, the Ford Mustang Mach-E roughly the same, and the Tesla Model S, currently the best-selling electric car in the UK, has a range of 374 miles if you buy the Long Range model—the Standard Range model has a range of just over 300 miles. (RAC 2)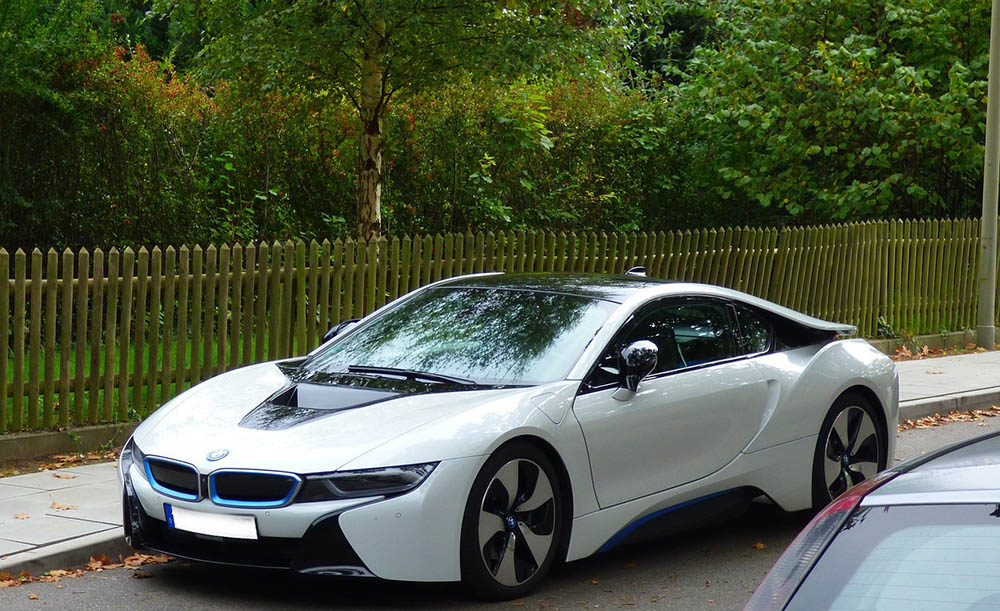 Will Electric Cars Become Cheaper?
A lot of the technology used in electric cars is still relatively new, and as is often the case with emerging technologies, costs will come down. It is estimated that it will cost roughly the same to make a new EV as it would cost to make a new petrol or diesel car within the next couple of years. (Deltaimpact)
How Long Do Electric Cars Last?
Depending on the make and model of the vehicle, how often you use and charge the vehicle, and how well it is maintained, it is estimated that a typical owner should get between 10 and 20 years from an electric car's battery. Car lifetime may also be governed by how long other components last, but this is also true of petrol and diesel vehicles. The likes of Nissan and Tesla guarantee that their batteries will last 8 years or 100,000 miles. (EDF 2)
Do Electric Cars Lose Charge When Parked?
Electric cars will lose charge while parked, but the loss is minimal. The exact amount lost depends on several factors, but as long as the car is not fully charged or has too low a charge, you can expect to be able to leave yours parked for several months before it completely loses a 50% charge. (Pluginreport)

Conclusion
With the planned phasing out of petrol and diesel cars and even hybrid cars, we will all eventually have to move to electric vehicles. The cost of buying an electric vehicle, which along with range anxiety and limited access to charging points, is one of the greatest barriers to buying an EV, continues to come down with the introduction of new models. And the rising cost of petrol, as well as greater access to charging facilities, has seen the total number of Battery Electric Vehicles, or BEVs, continue to increase year on year in the UK.
See also:
---
Featured Image Credit: Mikes-Photography, Pixabay