10 United States Car Sales Statistics – 2023 Update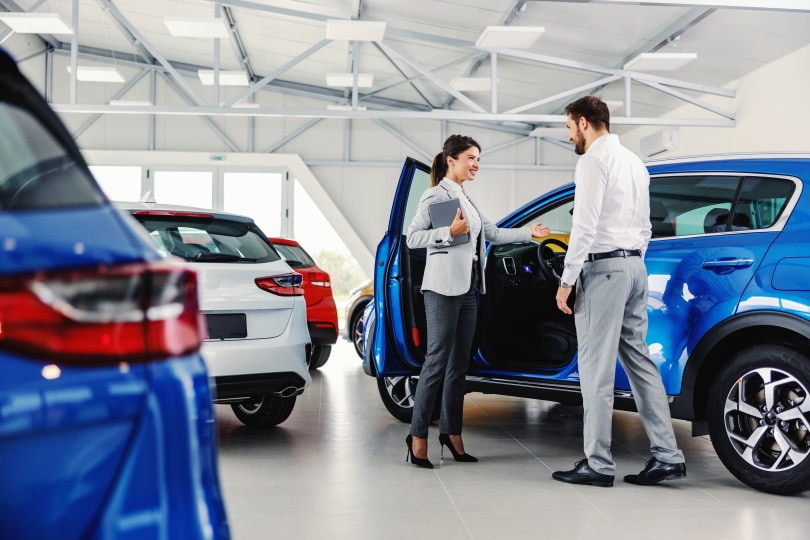 Note: This article's statistics come from third-party sources and do not represent the opinions of this website.
Anyone who pays attention to the market or has even driven past a sales lot knows that 2021 has not been the year for car sales. Despite this fact, 2021 has been a lot better than 2020, which means 2022 will have the potential for being a stronger year for car sales.
Keep reading this article to learn about United States car sales statistics and facts. These statistics show that even though 2021 was a tough year for many industries—including the automotive industry—things are going more positively during quarter one of 2022. In this article, we include stats on:

The 10 Most Interesting United States Car Sales Statistics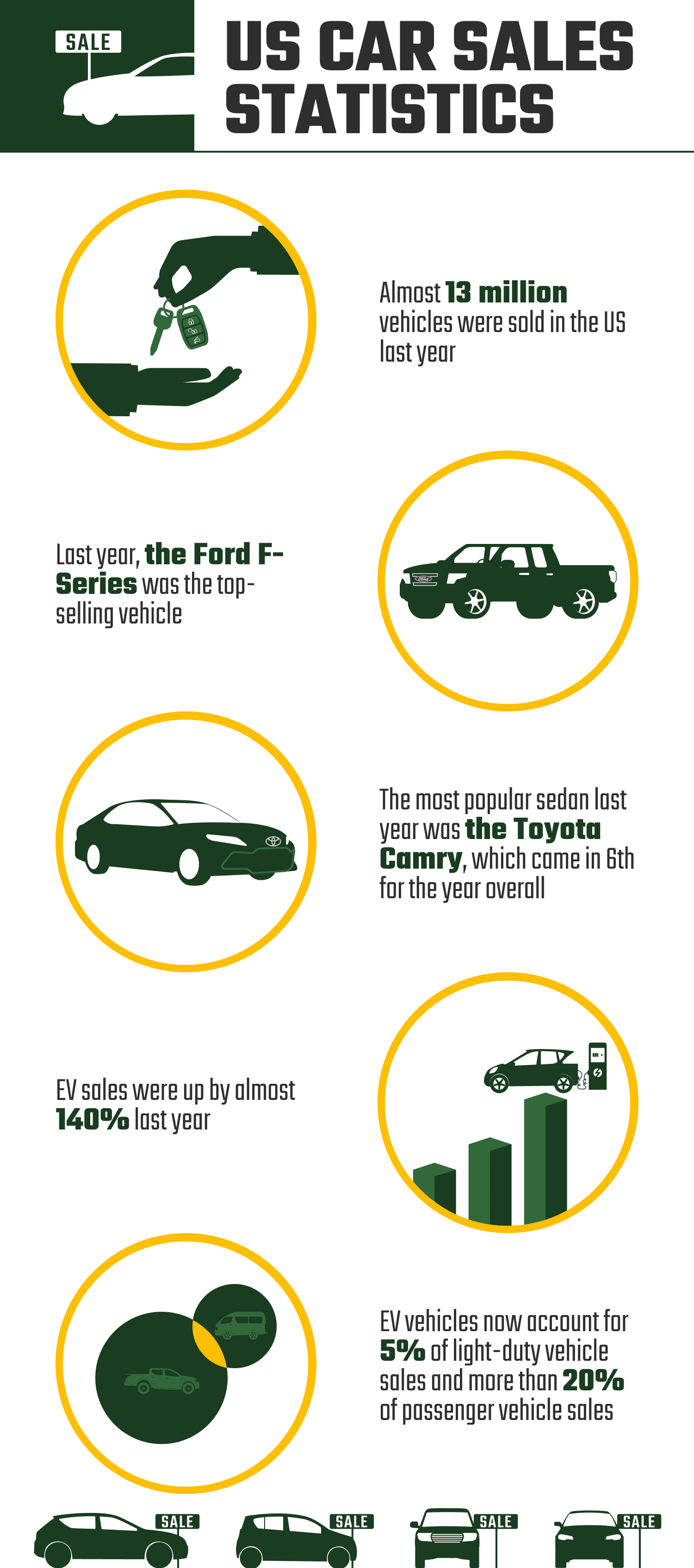 Automobile Sales Through the Year
It's interesting to look at how car sales have changed throughout the years. In 2021, car sales were very low, but there was an increase in the growth rate since 2020.
1.

Almost 13,000,000 vehicles were sold in 2021.
According to Trading Economics, over 12.8 million cars were sold in the United States during 2021. These numbers include passenger cars and light trucks. This number of sales put the growth rate back into the green.
(Trading Economics)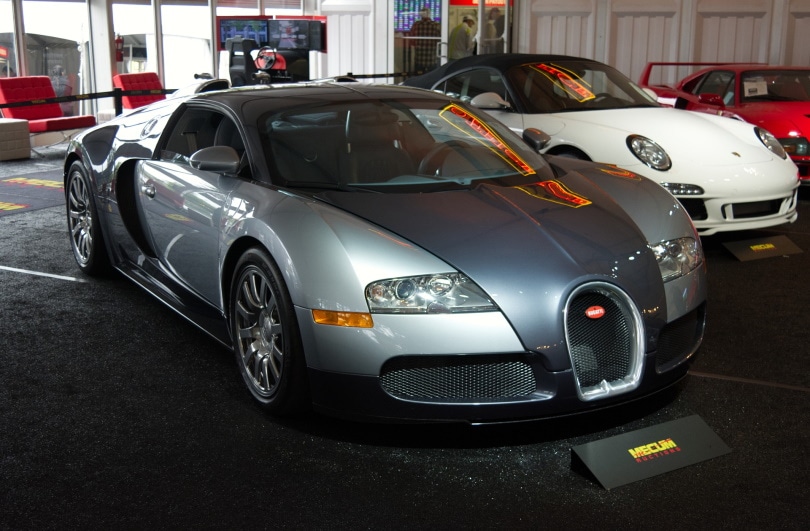 ---
2.

Car sales have been decreasing throughout the year.
If you look at car sales throughout the year, there is a general trend showing car sales decreasing throughout the year. After April, sales decreased by quite a lot every month. By September, there were only 12.18 million vehicles sold compared to the 16.6 million sold in January.
(Trading Economics)
---
3.

April sold the most vehicles of 2021.
April saw the highest number of vehicle sales in 2021. 18.5 million cars were sold during this month. To put that in perspective, March had the second-highest number of vehicle sales, and it only saw 17.7 million sales.
(Trading Economics)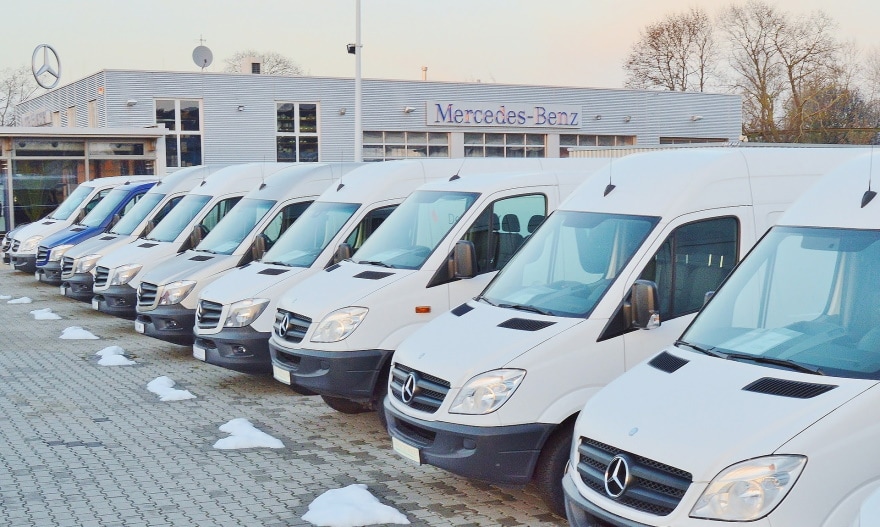 Car Sales by Make and Model
Even though car sales have been down throughout the year, certain makes and models are still highly popular. Trucks and mini-SUVs proved to be the most popular vehicles of 2021, and they have been for some time.
4.

The Ford F-Series is the number one vehicle of 2021, but its sales are down from past years.
Based on all the cars sold, the Ford F-Series has been the most popular vehicle of the year. 534,831 Ford F-Series trucks were sold. This makes the Ford F-Series the number one pick of the year, but it is down by 8.4% from last year.
(Forbes)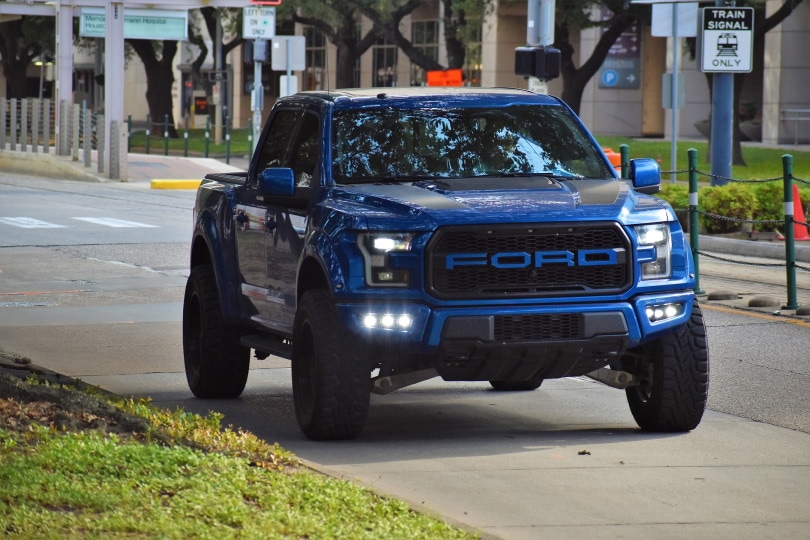 ---
5.

The Ram Pick-Up is coming in close to the Ford.
For the second year in a row, the Ram pickup is a close second to the Ford. 434,772 trucks were sold. This puts the Ram pickup up 9% from last year. Potentially, the Ram pickup may outsell the Ford in years to come.
Another notable truck is the Chevrolet Silverado, which sold 407,266 trucks. It is the third most sold vehicle of 2021.
(Forbes)
---
6.

The most popular sedan is the Toyota Camry, which comes in 6th for the year.
2021 was not a great year for sedans. The top five vehicles were trucks and mini-SUVs. The first cart to top the list is the Toyota Camry. There were 256,769 sold, resulting in a 26.4% increase from last year.
(Forbes)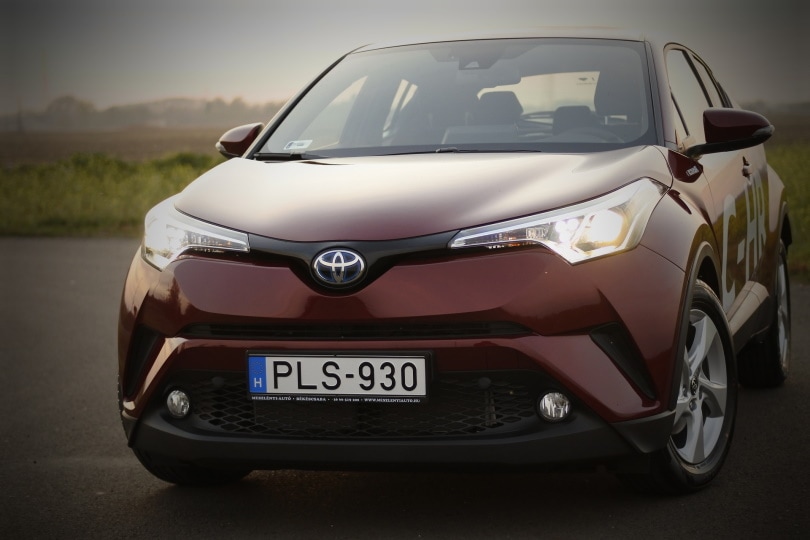 EV Sales
Electric vehicles (EVs) are the way of the future. Even though these vehicles were scoffed at a decade ago, they are quickly becoming an important part of the automotive industry.
7.

EV sales have seen an all-time high across the world.
No matter where you look, EV sales are increasing everywhere. In Europe and the United States, the market is up 29%. The market is up 25% in China and 12% in Japan. Everywhere else, the market is up a total of 31%. This extreme sales percent growth shows just how popular electric vehicles are becoming.
(EV Volumes)
---
8.

EV sales are up 140% in comparison to 2019.
To understand just how much EV sales have increased this year, all you have to do is look at sales from 2019. In comparison to EV sales at the beginning of 2019, EV sales were up 140% at the same time during 2021.
(InsideEVs)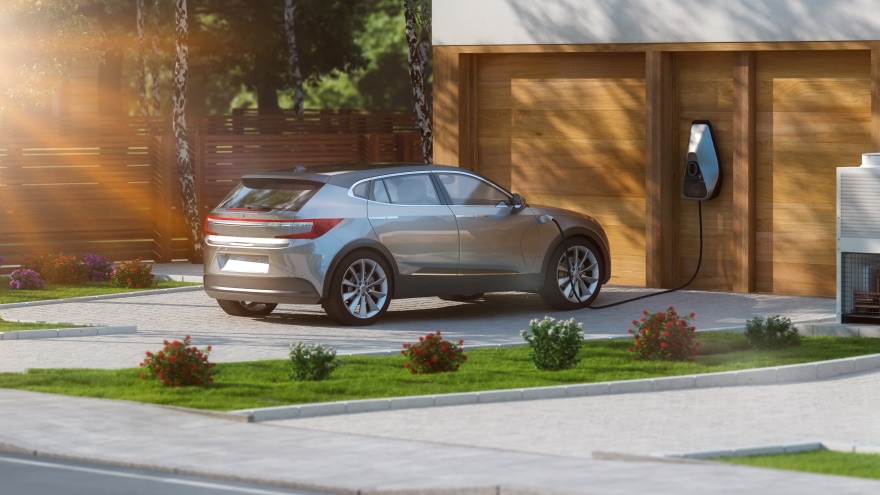 ---
9.

EV vehicles now account for 5% of light-duty vehicles sales and more than 20% of passenger vehicle sales.
When you look at sales of 2021, light-duty electric vehicles accounted for 5% of all light-duty vehicle sales. In total, electric vehicles made up 20% of all passenger vehicles sales. This is at an all-time high for the United States.
(Climatewire)
---
10.

Major investment dollars are going towards EVs.
Even though electric vehicle sales are increasing dramatically, they still have a long way to go, especially if they are to take over traditional vehicles. Nevertheless, it seems like electric vehicles will eventually get there because of the big investment bucks going towards electric vehicle production, manufacturing, and sales.
The government, for example, is offering huge incentives for individuals to transition from a traditional vehicle to an electric vehicle. Likewise, many corporations invest money into new plans and manufacturing plants to specifically produce EV batteries and vehicles.
Ford and SK Innovation, for example, plan to spend upwards of $11 billion so that they can build new production sites in the states of Tennessee and Kentucky. These sites will be exclusively used for building electric vehicles and their batteries.
Billions of dollars are going into the electric vehicle industry. This leaves many people to conclude that the electric vehicle is the vehicle of the future.
(EENews)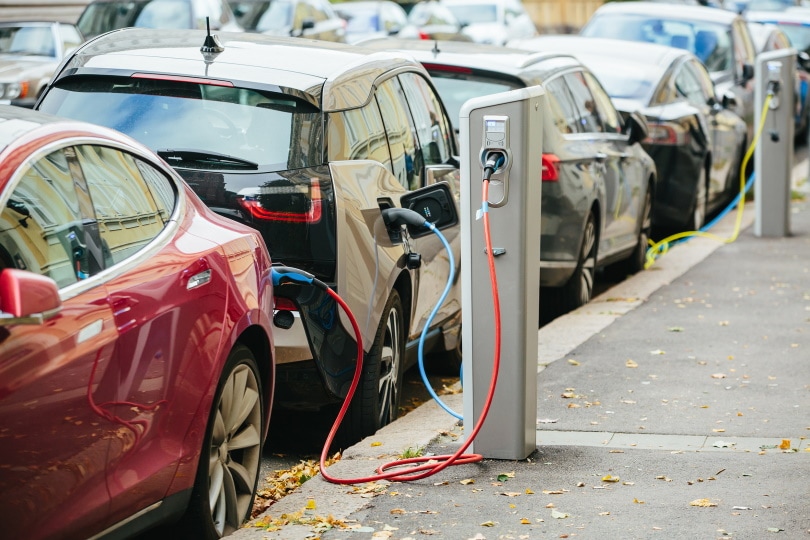 Frequently Asked Questions About United States Car Sales
How many cars were purchased in the US in 2021?
There were about 13 million vehicles sold in the United States in 2021.
(Trading Economics)
What was the most popular vehicle of 2021?
The most popular vehicle of 2021 were trucks of the Ford F-Series. This makes Ford trucks the most popular vehicle for more than one year in a row, though the Ram truck is coming in as a close second.
(Newsweek)
What is the average price of a new car?
The average price of a new vehicle has increased considerably from 2020 to 2021. Now, the average new car costs $45,000, an increase of about 12% since 2020.
(CNet)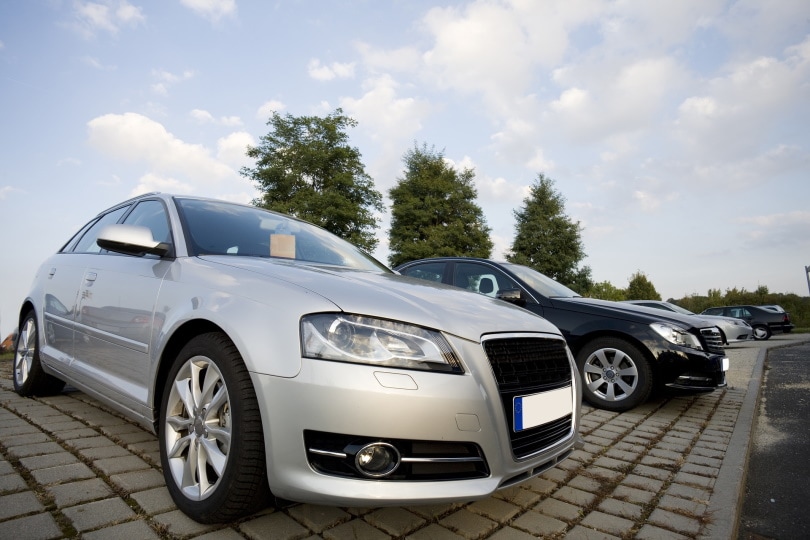 How many vehicles sold in 2021 were electric?
Globally, about 5.6 million vehicles sold were electric.
(Utility Dive)
How much did the automotive industry grow in 2021?
Technically, the automotive industry only has a growth rate of 0%. Even though 0% does not sound like a lot, it is up nearly 16% from 2020.
(Good Car Bad Car)

Conclusion
In conclusion, the US automotive sales industry has technically improved from 2020, but it might not seem like it to the many people who are considering a new car. After all, fewer vehicles were sold during this year, and the ones that were sold were sold at an all-time high.
Hopefully, 2022 will bring in a bit more optimism in terms of vehicle sales, including more sales, more options, and lower prices.
You might also be interested in:
---
Feature Image Credit: Dusan Petkovic, Shutterstock