10 Clever Uses for Hay at Home (with Pictures)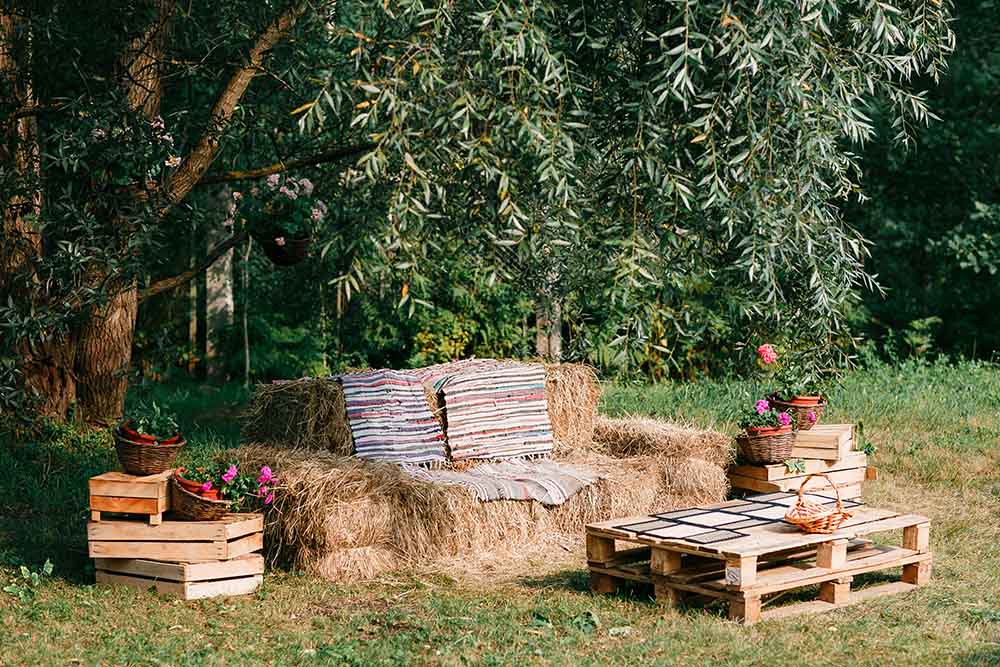 Whether you're a farmer who grows hay or you're a crafter with a bundle in your hands, you can use hay for many artistic and practical purposes, especially in the fall. Artificial hay from craft stores is expensive, so it may behoove you to get some of the authentic stuff. Here are some creative ways to use hay around your house when it's not being fed to the animals.

The 10 Clever Uses for Hay at Home
1.

DIY Wagon Hayride
| | |
| --- | --- |
| Materials: | Wagon, hay |
| Tools: | N/A |
| Difficulty level: | Easy |
Some people count an annual hayride as an autumnal rite of passage. If you don't live near a pumpkin patch, you can still give your little pumpkin their own personal hayride in your backyard if you have a wagon and some hay. A DIY wagon hayride would also be a good activity for a fall festival or a birthday party in October or November.
---
2.

Straw Bale Seating at Rustic Wedding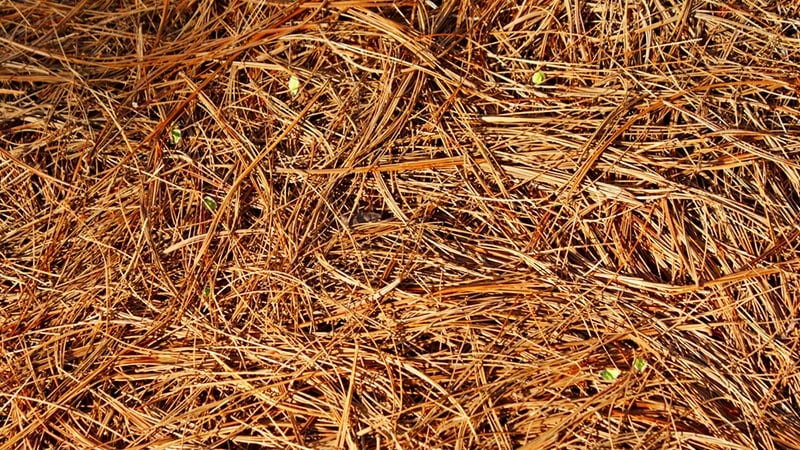 | | |
| --- | --- |
| Materials: | Hay bales, fabric to cover the bales, twine, throw pillows |
| Tools: | Scissors |
| Difficulty level: | Easy |
Who knew hay bales could be so cozy? This easy project is cheap and easy to recreate and would serve as the perfect seating for a rustic wedding on a budget. Though there aren't any instructions, it's a fairly easy task if you have some hay bales, twine, and fabric. An old sheet, a patchwork quilt, a plaid tablecloth, or new store-bought fabric can all be used as the covering, depending on the style of the event it's meant for. Just don't pick a fabric that's too lightweight, or the hay may poke holes through it when someone sits down.
Tie the hay bales together, making the individual sections as uniform as you can to prevent lumpy seating. Cut the fabric so it's big enough to cover the top and part of the sides of the hay bales. Secure the fabric around the hay bales with twine and adorn with some plush pillows for added comfort.
---
3.

DIY Hale Bale Lounger
| | |
| --- | --- |
| Materials: | Hay bales, throw blanket, pillows |
| Tools: | N/A |
| Difficulty level: | Medium |
This love-seat style hay bale lounger is intended for use at a rustic wedding, but you can use it to give your backyard some seasonal seating. Stack the hay bales several deep, with the bales higher in the back to provide a back rest. Pile some near the arms for an arm rest, lay a throw blanket across for comfort, and some pillows. You'll be ready for a relaxing fall evening with family and friends!
---
4.

Porch Decoration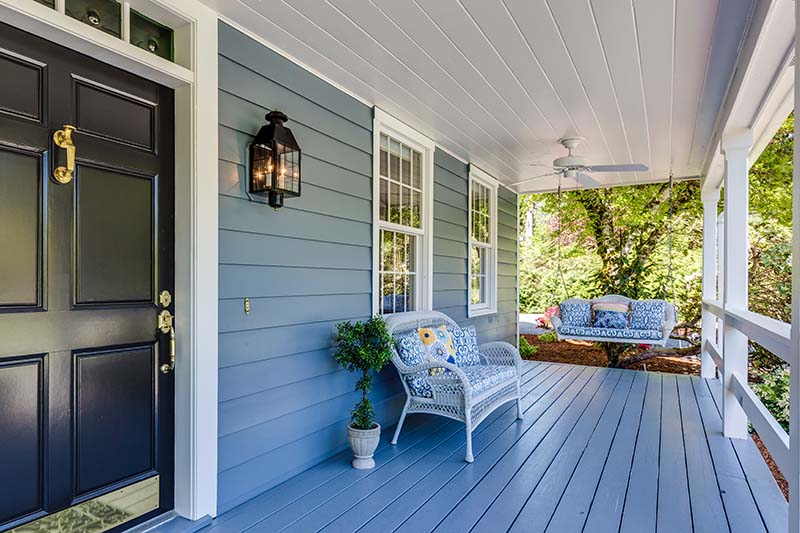 | | |
| --- | --- |
| Materials: | Hay bales, real or artificial pumpkins; scarecrow, autumn sign, or potted mum |
| Tools: | N/A |
| Difficulty level: | Easy |
Create a hayride scene on your front porch with just a few materials. You can source your pumpkins from a dollar store or craft shop, or buy some real ones from a pumpkin patch, grocery store, or farmer's market. Try varying sizes of pumpkins to create interest and depth.
Stack the hay bales deeper in the back to create a "shelf" and then add the pumpkins on top. You can set a scarecrow, autumn sign, or fall flower such as a potted mum beside the pumpkin. Aim for 3-5 items to avoid overcrowding your decorations.
---
5.

DIY Fall Backdrop
| | |
| --- | --- |
| Materials: | Hay bales, old fence panel, burlap banner, corn stalks, 2 scarecrows, 6 potted mums, 4 pumpkins |
| Tools: | N/A |
| Difficulty level: | Medium |
An old fence panel and some essential autumn supplies make this backdrop the perfect landscape for a fall mini photo shoot or a harvest party. You can source an old fence from a landfill or maybe even a construction company. If all else fails, you could buy a single panel at a home improvement store or use wooden pallets instead.
Stack the hay bales in a U-shape around the backdrop and hang a burlap banner (available at a dollar store or craft store) in the background. This project uses corn stalks on the sides for dimension and texture. Two scarecrows border the frame, and six potted chrysanthemums of various sizes line the seating, adding more depth. The four pumpkins are large enough to make a statement, but the limited number doesn't overwhelm the scene.
---
6.

Hay Bale Maze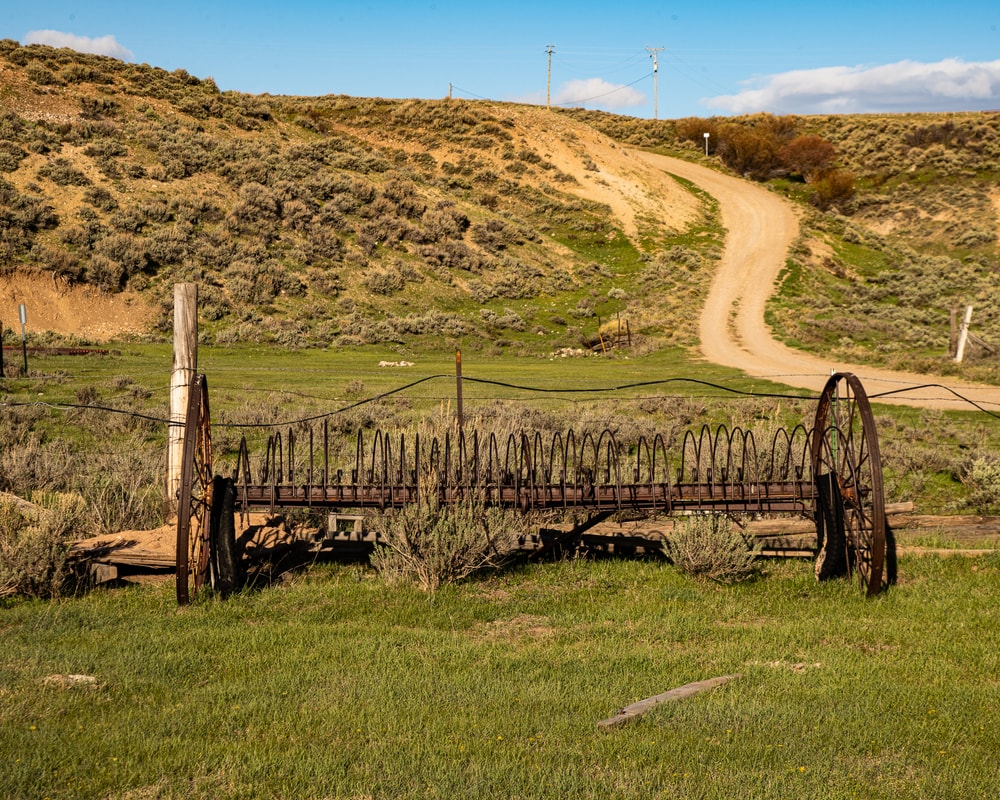 | | |
| --- | --- |
| Materials: | Hay bales |
| Tools: | N/A |
| Difficulty level: | Hard |
Don't get lost! A hay maze or corn maze is a quintessential fall activity that's easy to recreate at home if you have a lot of hay on hand. Even if you don't have a lot, you can at least make one for your littles. They'll be thrilled!
---
7.

Halloween Hay Bale Art
| | |
| --- | --- |
| Materials: | Hay bales, spray paint |
| Tools: | N/A |
| Difficulty level: | Medium |
We're spooked over how well these Halloween hay bales turned out. Transform your backyard into a haunted woods or a friendly pumpkin patch by spray painting these faces on hay bales.
---
8.

DIY Scarecrow
| | |
| --- | --- |
| Materials: | A wooden frame – roughly 1″ by 1/2″ wood screwed/nailed together to make a cross, hay, twine, an old pair of trousers/pants, a jumper/shirt, a pair of tights/pantyhose, a hat, felt, wool |
| Tools: | Fabric glue, scissors |
| Difficulty level: | Medium |
You'll need to deconstruct your hay bale to make this fall friend. Stuff a pair of old or thrifted clothes with the hay and tie the ends off with twine. Stuff the panty hose or tights, which will be the head, and decorate the head with felt, hat, and wool. Secure the body to the wooden frame, and you'll be ready to display your new creation in your garden or on your porch.
---
9.

DIY Hay Bale Planter
| | |
| --- | --- |
| Materials: | Hay bales, potting soil, fall plants |
| Tools: | Shovel, gardening gloves |
| Difficulty level: | Medium |
A hay bale planter functions best as a seasonal container, since the hay will decompose before next year (compost material, anyone?). Fall favorites such as chrysanthemums would fit in with these fall planters, or you could go the practical route and grow vegetables like they did in this example. To begin, you'll need to dig a space in the center of your hay bale that's deep enough for your plants. Fill with potting soil and plant the vegetable, flower, or herb of your choice. This is a good raised bed container idea for poor soil, or as a cheap planter.
---
10.

Melting Snowman Hay Bale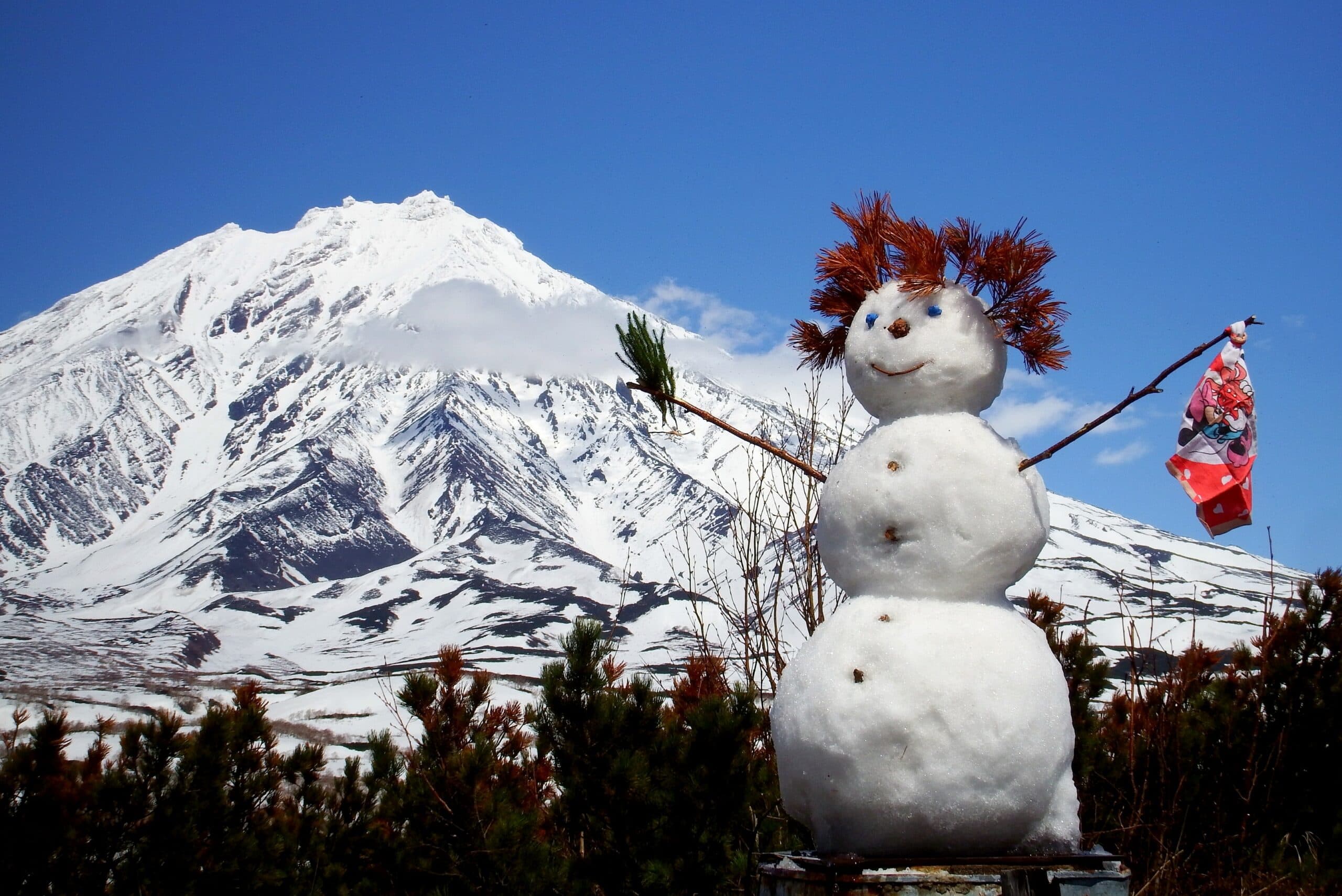 | | |
| --- | --- |
| Materials: | Hay bales, snowman head, scarf, fake snow or stuffing |
| Tools: | N/A |
| Difficulty level: | Easy |
Although hay bales are traditionally associated with autumn, the fun doesn't have to end in the fall! If you still find yourself with hay bales into December, why not make some decorations for Christmas? This project is so easy. All you need to do is lay out your hay bales in a single layer on your porch or lawn, spread the snow/stuffing, and place your snowman head and scarf on top. You've got a melted snowman in minutes!

Conclusion
If your skin tingles at the sight of fall decorations, you may be itching to pull out the pumpkins and a spiced latte and crawl onto some hay bales for a chill night of fall fun. Hay bales are an inexpensive way to give your home some festive flair and can serve many practical purposes beyond the farm.
---
Featured Image Credit: Fusionstudio, Shutterstock