9 DIY 12×16 Shed Plans You Can Build this Week (with Pictures)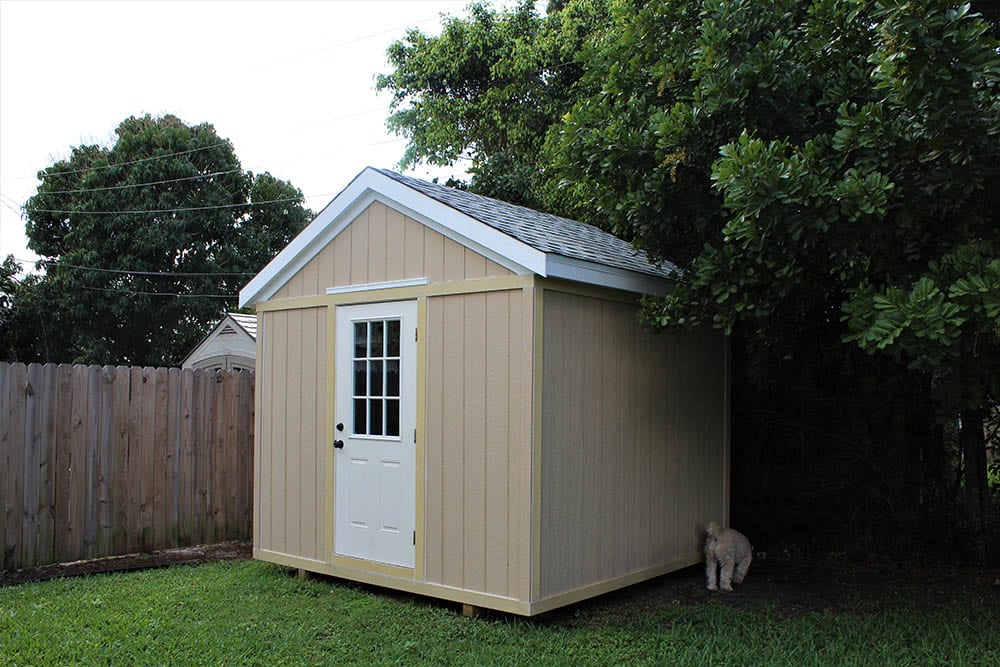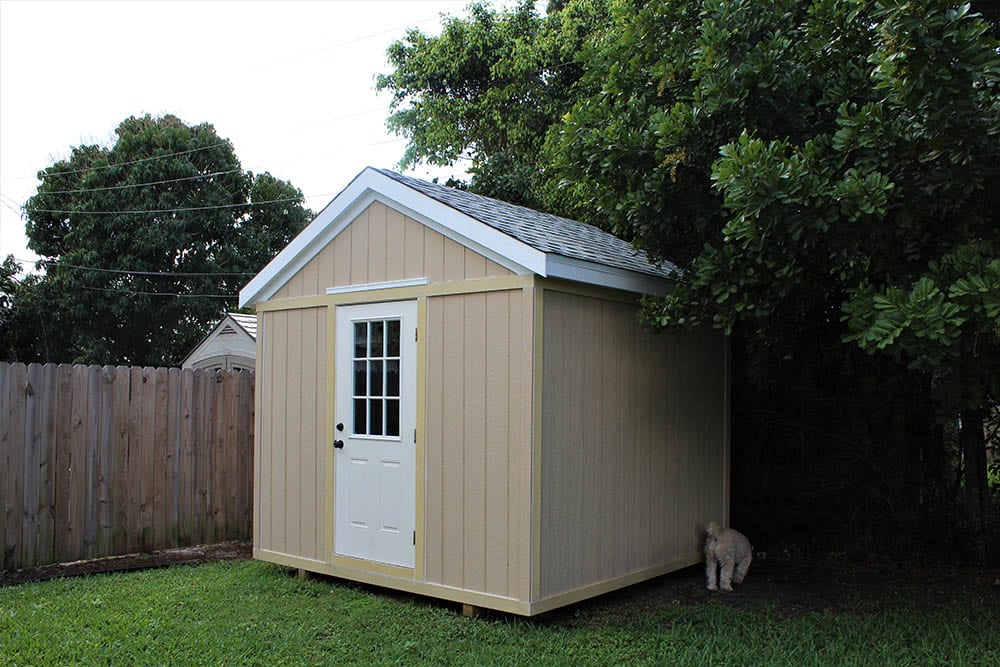 If you've got a big yard, you need a shed. Lawnmowers and fertilizer spreaders, hoses and hand tools. You want all those things collected and organized in one, easy-to-get-to place. One of the perks of having a shed is that your tools are closer at hand when need to do yard work. Another perk is that it also frees up space in your garage.
We searched the Internet for plans so that you can build your own 12×16 shed from scratch. This list should help you to find a plan that gives you the storage space you need, and in a way that is also paired with your yard. Feel free to modify these plans as you see fit. We've also included a couple of plans you can find on YouTube in case you learn better from watching tutorials. Additionally, we've included a couple of links to where you can purchase a bunch of plans.

The 9 DIY 12×16 Shed Plans
1.

12×16 Shed with Gambrel Roof from My Outdoor Plans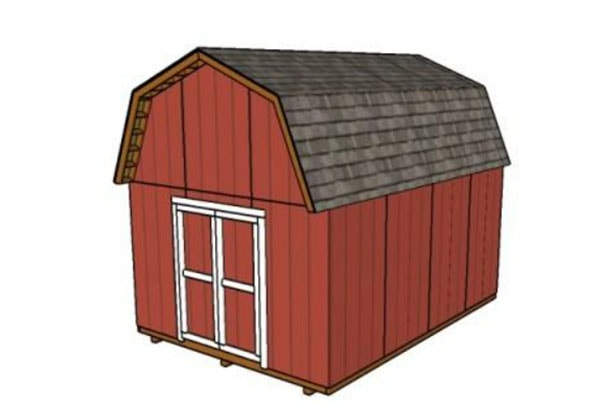 This shed is big enough to store all of your outdoor tools, and it's also big enough that you can add a loft with a pull-down ladder if you want. It's got a pretty standard barn-like appearance and the plans at My Outdoor Plans come complete with blueprints, materials, and instructions on how to build the roof. It'll even tell you how to attach the shingles.
---
2.

Storage shed with gabled roof plan from Shed Plans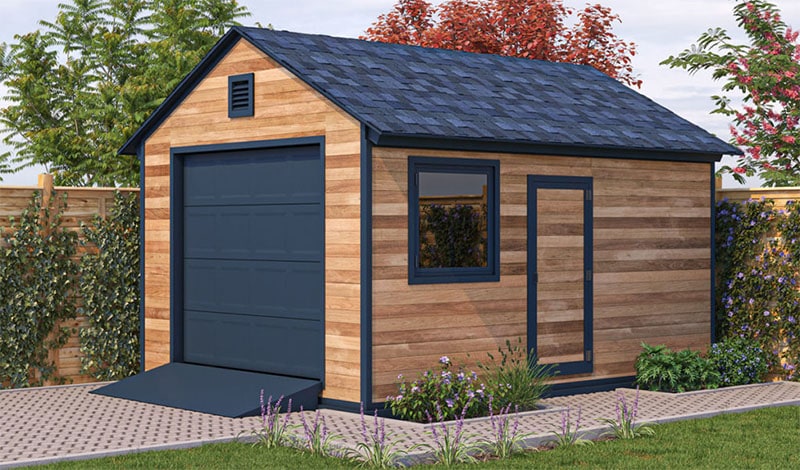 There is nothing exciting about this storage shed. It's just a big place to hold your things when you don't need them. It's big enough to accommodate everything, though, including a riding lawnmower. This downloadable PDF from How To Plans includes a materials list, so you can take it to the big box store with you and get everything in one trip.
---
3.

12×16 shed from How To Specialist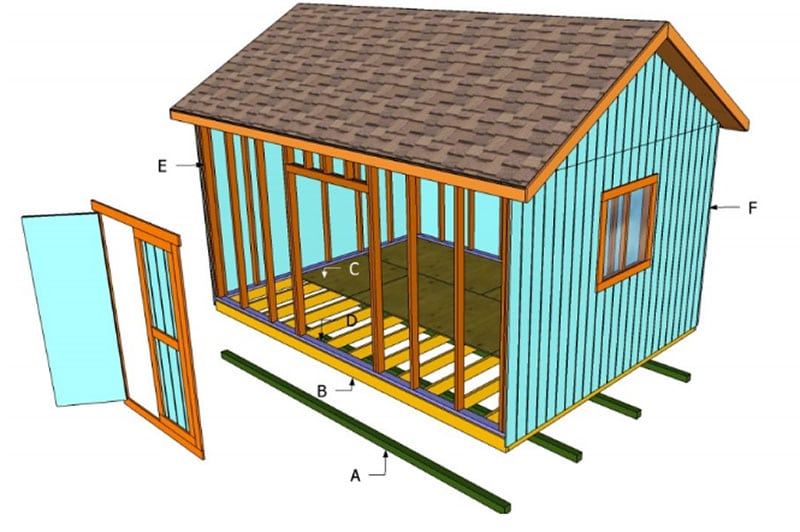 The plans for this basic 12×16 shed from How To Specialist are on a simple downloadable PDF. For a big project like this, it's handy and efficient. But don't skip reading the text on the home page, because it offers all kinds of helpful tips on how to build a storage shed that will last a long, long time.
---
4.

12×16 shed plan from How To Build a Shed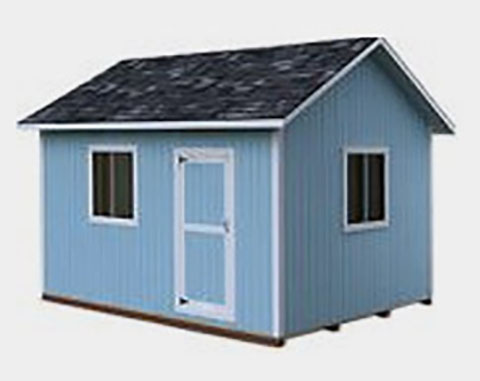 Although these plans are technically for sale, there's enough information about how to build a 12×16 shed at this link that you can cobble one together. Just take the measurements and build your frame. Once the hard part is over, just pre-drill holes for the screws to hold it all together for a longer life.
---
5.

12×16 shed with a loft from Country Plans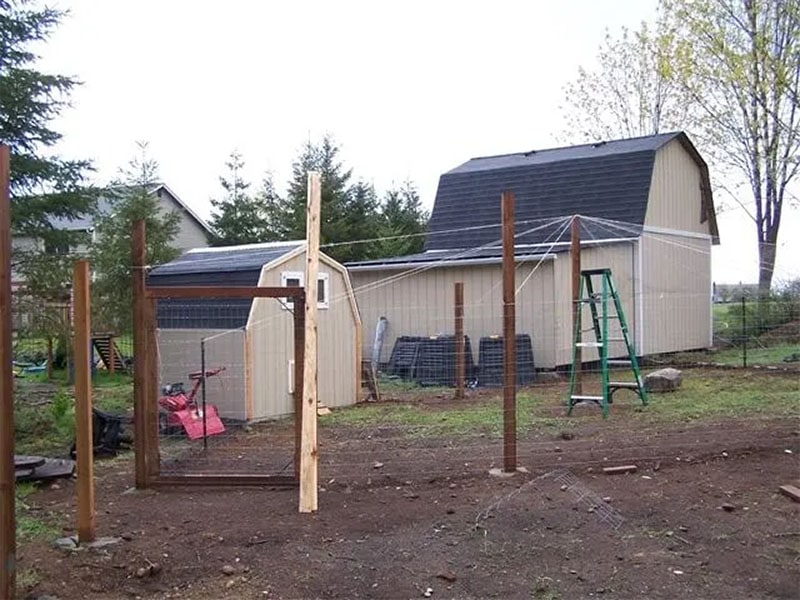 One way you can maximize storage space in a 12×16 shed is to build vertically. This shed from Country Plans comes with a tall loft that can function like an attic. Unlike other plans, this was a person's how-to post, so you not only get the full list of materials and hardware he used but also what he screwed up and what he got right.
---
6.

12×16 shed with gabled roof plan from Construct 101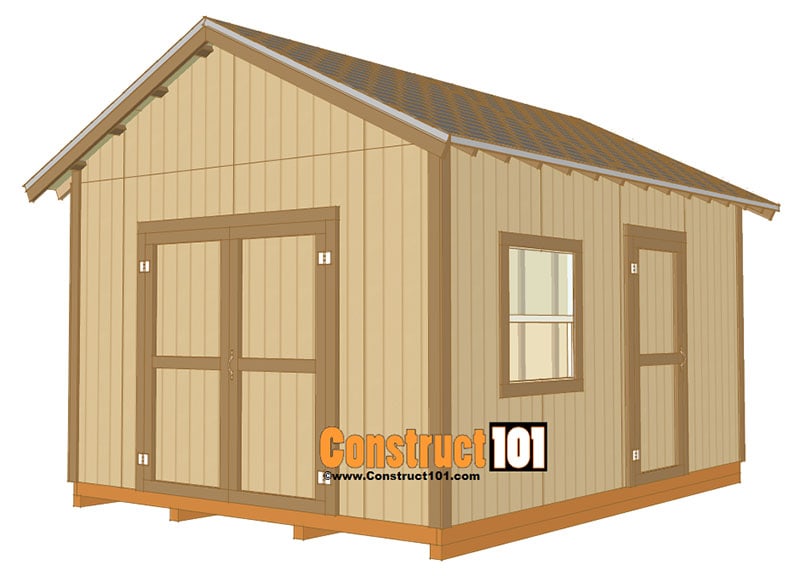 The plans for this 12×16 gable-roofed shed from Construct 101 are detailed with regard to both the materials needed and how to assemble it. This is a perfect DIY project for people with limited experience. It includes a window (which you can skip if your skills in that area are lacking) and a double front door that's ideal for storing riding lawnmowers or ATVs.
---
7.

10-minute shed plan from Cheap Sheds
These plans from Cheap Sheds include a checklist of materials that comes complete with a grid so that you can also track your costs. When it comes time to build it, there are plans and also a handy video that you can watch. Follow those instructions, and you'll get a white gable-roofed 12×16 storage shed out of it.
---
8.

$400 12×16 YouTube video from WNC Portable Sawmilling
This particular shed project is the ultimate DIY job since the person who built it also milled his own lumber for it. The downside is that since it's a YouTube video you won't get documentation of instructions or what you need. But, if you learn from watching, this is probably better than a sheet of paper.
---
9.

Backyard shed plans from iCreatables
The plans we've looked at up to this point are all available free on the Internet. If you have a few extra bucks, and if you're spending the kind of money needed to build a shed, you can also pay for several plans to choose from via iCreatibles.
---
Featured Image Credit: Blueee77, Shutterstock