18 Gardening Facts: Trivia & Statistics on Gardening in 2023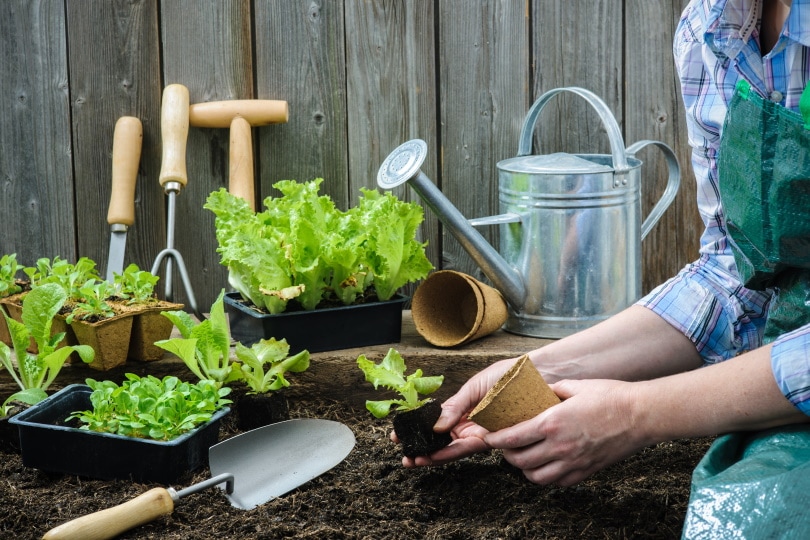 Note: This article's statistics come from third-party sources and do not represent the opinions of this website.
Gardening has exploded in the last few years. When the pandemic started, people spent more time at home, unable to travel or do things they would typically do. Not only did many people take up gardening for the first time, but people that already had a green thumb spent even more time in their gardens.
We will show how much gardening has grown in various parts of the world in the list below. Within its massive growth, a few types of gardening stand out. Not to mention, there are a couple of surprising health benefits to gardening.
Click below to jump ahead:

Top 18 Gardening Facts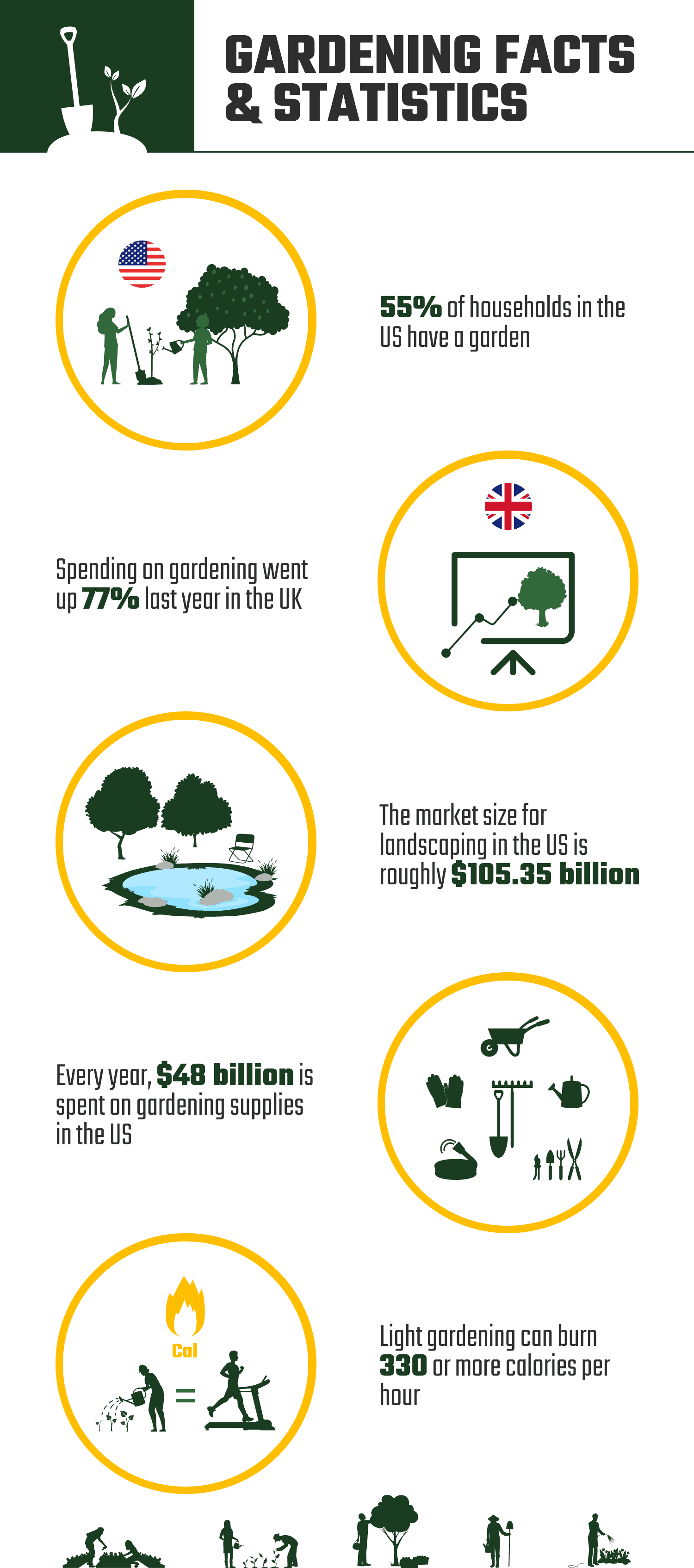 Gardening Demographics
1.

55% of households in America have a garden.
(Miracle-Gro)
Even though our world is becoming more digitalized and urban, over half of American households have some form of a garden—55% of American households to be exact. Additionally, another 20% of these households plan to start a garden in the future.
Of the households that already have a garden, almost 70% of them prefer growing edible plants, such as vegetables, herbs, and fruits. Almost 50% of American gardeners grow edible vegetables!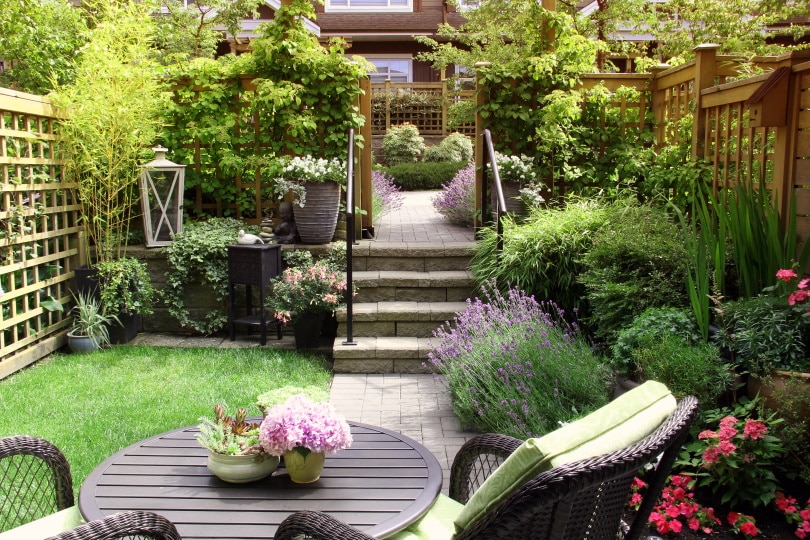 ---
2.

The most common demographic among American gardeners are middle-aged, male, white, and educated.
(Zippia)
The average age of a gardener in the US is 41 years old. Meanwhile, 53.8% of gardeners are men, 62.5% are white, and 44% have a bachelor's degree.
In comparison, about 41.9% of gardeners are women, 23.6% are Latino, and 8% are African-American.
---
3.

29% of gardeners are millennials, who happen to show the most interest in cannabis.
(National Gardening Association)
Even though the average gardener is middle-aged, there is a surprising number of millennials getting into gardening—29% of gardeners are millennials. As a result, there are almost the same number of millennial gardeners as baby boomer gardeners.
Over the last few years, the increase in gardening for millennials has increased dramatically. Over the last two years alone, there has been a 65% increase in millennials who are interested in gardening.
Interestingly, millennials seem to be the most interested in cannabis gardening specifically. About 50% of millennial gardeners would be willing to cultivate cannabis, assuming it was legal everywhere. In comparison, only about 12% of individuals over 55 agreed.
---
4.

Southern states tend to have the most food gardens.
(Seeds Now)
You can quickly see the popularity in gardening based on the United States region. The south has the largest percentage, with 29% of gardens being in this region. Second is the Midwest where 26% of American gardens fall. In comparison, only 23% of gardens are in the west and 22% are in the northeast.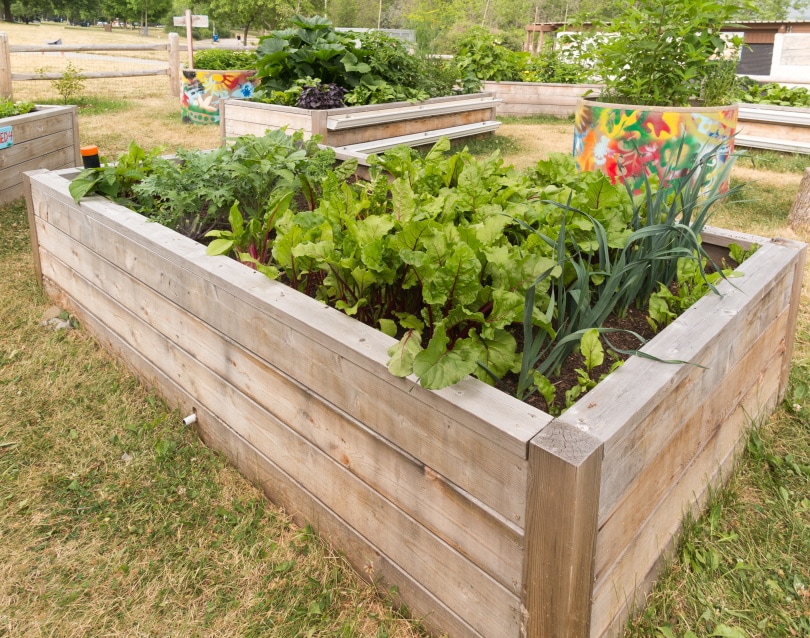 Popularity of Gardening
5.

Spending on gardening went up 77% in 2021 in the UK.
(BBC)
In 2020, the world came to a grinding halt in many ways. As people were left with unexpected free time but unable to go anywhere, they turned to hobbies around the house. Gardeners were in their glory as they got to spend extra time caring for their flowerbeds, soaking in vitamin D. Also, many other people took a new dive into gardening. This is demonstrated by a massive jump of 77% in spending in the first quarter of 2021.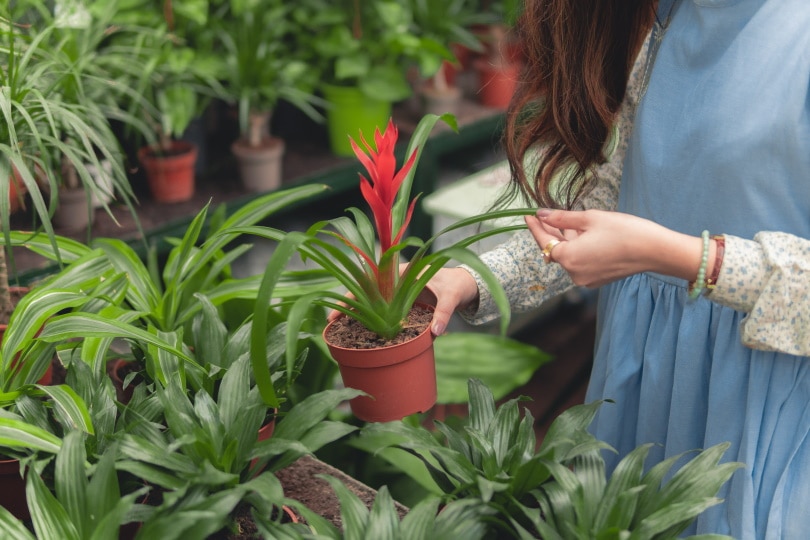 ---
6.

In 2020, spending on gardening equipment and building materials went up 14% in the United States.
(Statista)
In the United States, home improvement projects were not the only things homeowners did during the lockdowns. Purchase of building materials and garden supplies shared a 14% growth that accounted for more the $425 billion in revenue for businesses. So, not only were more people getting their hands in the dirt, but many local companies were able to survive due to the increase in sales.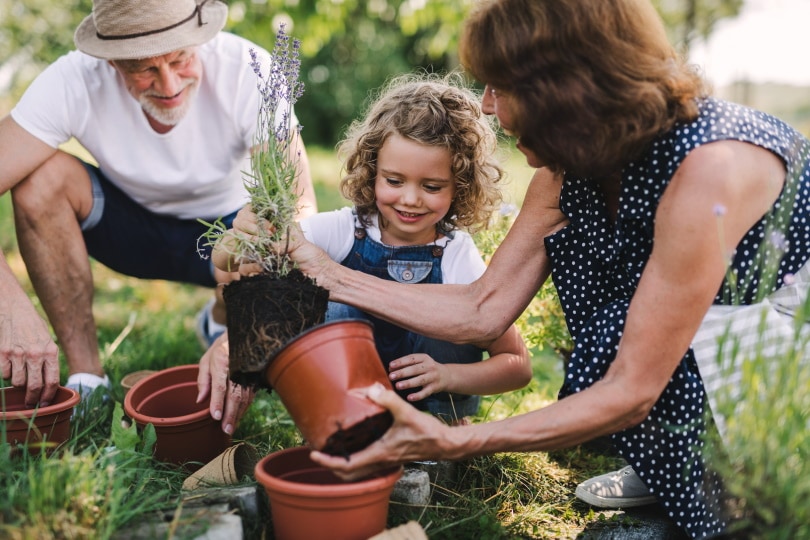 ---
7.

The market size for landscaping in the United States was $105.35 billion in 2020.
(Statista)
We see people with beautiful gardens full of gorgeous flowers, trees, and plants but don't often think of what goes into bringing that to life. Before a gardener digs a hole to plant a seed, much thought must go into the desired result. Is it going to be a garden of flowers and beauty? Will there be any water features? Where on the property will it go? Most gardeners won't have the means to do this part of the work by themselves, thus the market for landscaping exploding in 2020. In addition to this massive jump, projected sales for 2021 were almost $10 billion higher in the United States.
---
8.

A 2020 report showed that 67% of adults grow or plan to grow edible plants.
(Landscape Professionals)
Millennial consumers now realize the need for health-conscious food decisions. This led to a massive spike in food and vegetables in home gardens as many younger families picked up gardening. This shift in thinking seems to be growing on itself, and all signs point to its continuing in years to come.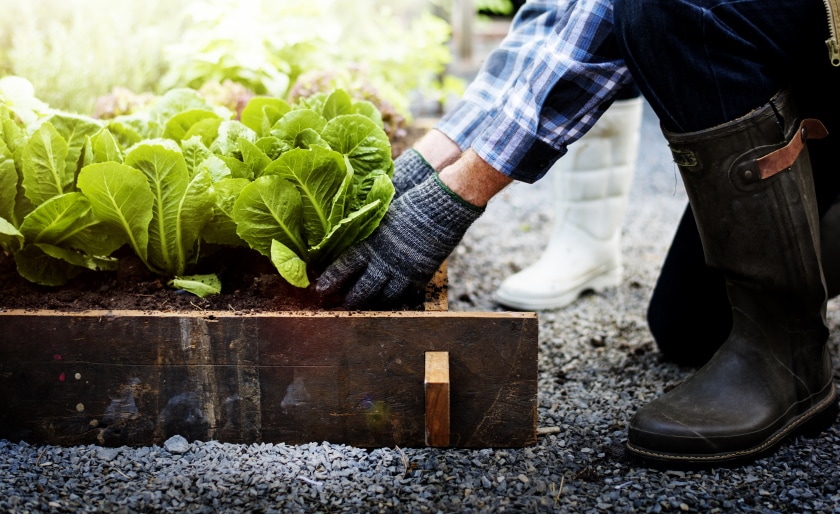 9.

Every year, $48 billion is spent on gardening supplies in America.
(Garden Media)
The gardening industry is an incredibly lucrative one. In America alone, $47.8 billion is spent on gardening equipment. If you break that down into home purchases, most households spend about $500 on gardening goods every year. Individuals aged 35–44 tend to spend the most, with $608 being the average.
---
10.

Most companies see a huge increase in sales during March, April, and May.
(NBC News)
Not surprisingly, the gardening industry hits a high during the spring months whenever individuals are first planting their crops, and some companies report a 60% to 70% increase during these months.
In other words, the gardening industry largely depends on the spring months for their net profits.

Popular Types of Gardening
11.

Approximately $2.3 billion was spent on flowers for Valentine's Day in the United States
(Statista)
Home gardens are not the only type of garden that has grown over the last few years. Commercial gardens have been working overtime. In 2021 surveys were conducted, and they discovered that Americans were planning on spending $2.66 billion on flowers for Valentine's Day. However, the surveys didn't quite predict it accurately. The record amount spent on flowers remains Valentine's Day, 2021, at roughly $2.33 billion.
---
12.

A survey on sustainability showed that 51% of people are growing at least one type of fruit or vegetable at home.
(MDPI)
This 2021 survey shows that over half of people with home gardens take a sustainable future seriously by having vegetable gardens. An interesting note to this survey is that many of these people are educated and live very comfortable lives financially. Essentially, these people can afford to buy fresh food and have it delivered. Instead, they are taking their futures into their own hands, rolling up their sleeves, and literally getting their hands dirty.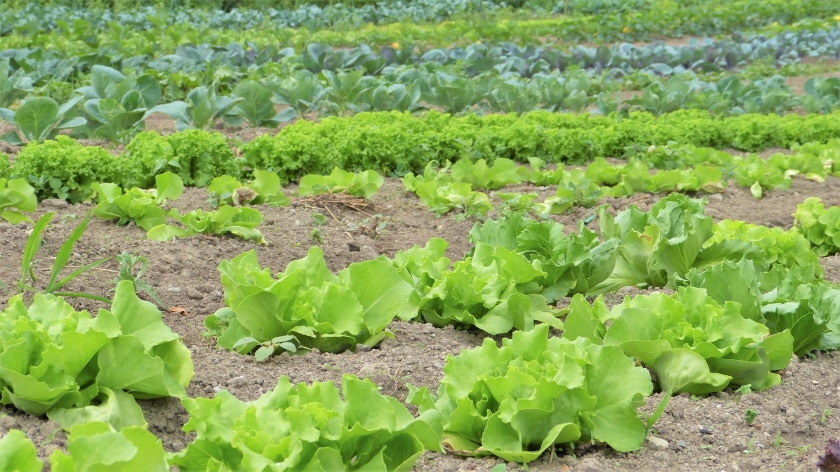 ---
13.

In Canada, the amount spent on greenhouse flowers and plants increased by 6.5% in 2020.
(Statistics Canada)
Canada had an increase in gardening, just like the US and the UK. In addition, they also saw a decent jump in the purchase of flowers and plants from greenhouses. Total sales for these purchases were $1.7 billion, and more than half of that was for potted plants. A total of 214.6 million potted plants were sold. A major contributing factor to this is that the growing season for gardeners is much shorter for most of Canada than much of the US. By purchasing potted plants, Canadians can get a jump start on growing versus planting seeds.
Gardening And The Pandemic
14.

The COVID-19 pandemic resulted in 18.3 million new gardeners in the US alone.
(National Gardening Association)
Part of the reason the gardening industry is so big today is thanks to COVID-19. During the pandemic, many people turned to gardening in order to keep themselves occupied. Most experts predict that as many as 18.3 million people started gardening during this time. This has caused some of the highest gardening numbers ever.
Keep in mind that these numbers are just in America. There have not been any studies to confirm how many new gardeners there are worldwide, but it's likely a lot.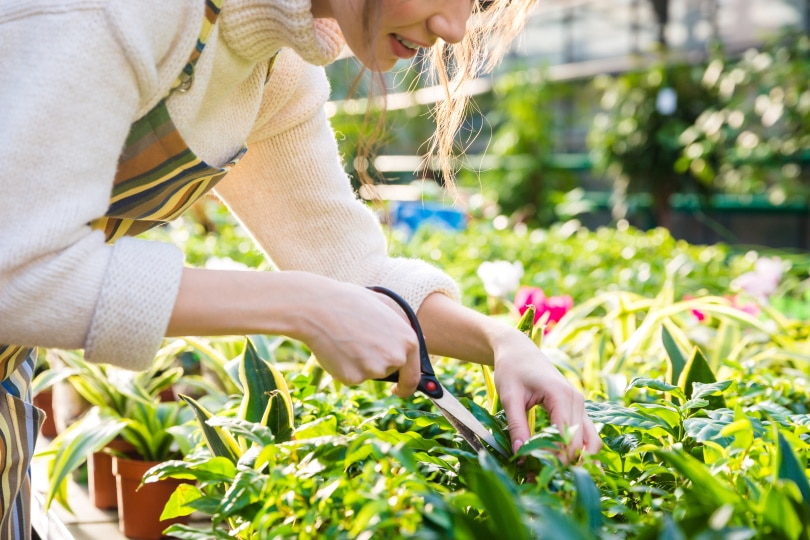 ---
15.

The pandemic caused 42% of gardeners to garden more than before.
(National Gardening Association)
New gardeners are not the only ones who gardened during the pandemic. About 42% of pre-pandemic gardeners started gardening more while on lockdown. All around, there were way more gardeners and gardening happening during this time.
---
16.

Online gardening sales doubled during the COVID-19 pandemic.
(Klaviyo Software)
Because of how many new people were gardening, it's no shock that the online gardening sales doubled during the lockdown. This placed the garden industry at an all-time high.

Health Benefits of Gardening
17.

Gardening lowers the risk for dementia by 36%
(Pub Med)
A few factors appear to play into this statistic. One major contributor that doctors agree upon is regular, light exercise will boost brain volume. Researchers suggested that exercise (light gardening being one specific form) be prescribed to help prevent and slow symptoms of dementia. Another benefit of gardening is the mental focus required for the ongoing care of plants helps the brain stay active and healthy.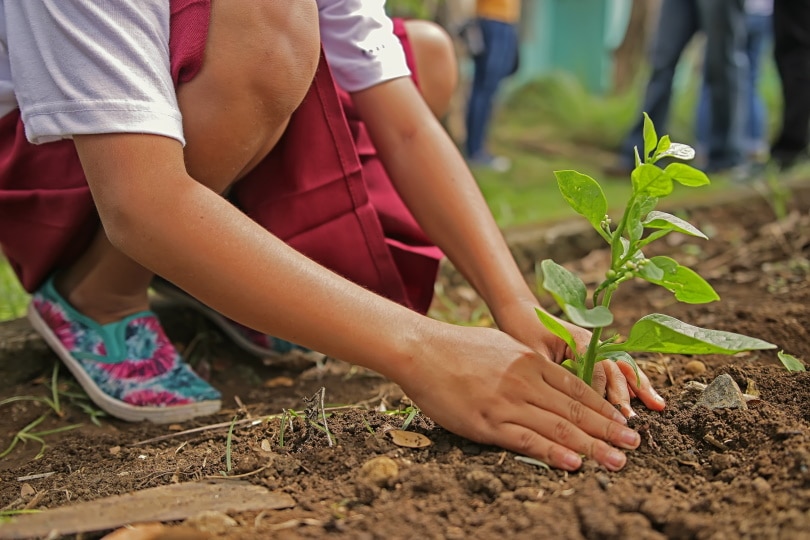 ---
18.

Light gardening can burn 330 or more calories per hour.
(CDC)
We all know that exercise is good for us. It helps us lose and maintain a healthy weight. We are also at a lower risk for arthritis pain, high blood pressure, or diabetes with exercise. While significant weight loss would require vigorous activity and a good diet. A lot can be said even for an activity like light gardening, especially for the elderly or someone whose body can't handle vigorous exercise.

How often will I have to water my garden?
There is no one-size-fits-all answer to this question. However, there are a couple of factors to keep in mind when planning the placement and care of your garden.
Local weather: Does it rain lots, or is it more arid? Is it often hot and sunny?
Positioning of plants: Plants have different needs. Suppose you place plants together with others whose watering needs are similar. In that case, it will prevent you from having to water all over the garden and allow you to be more systematic.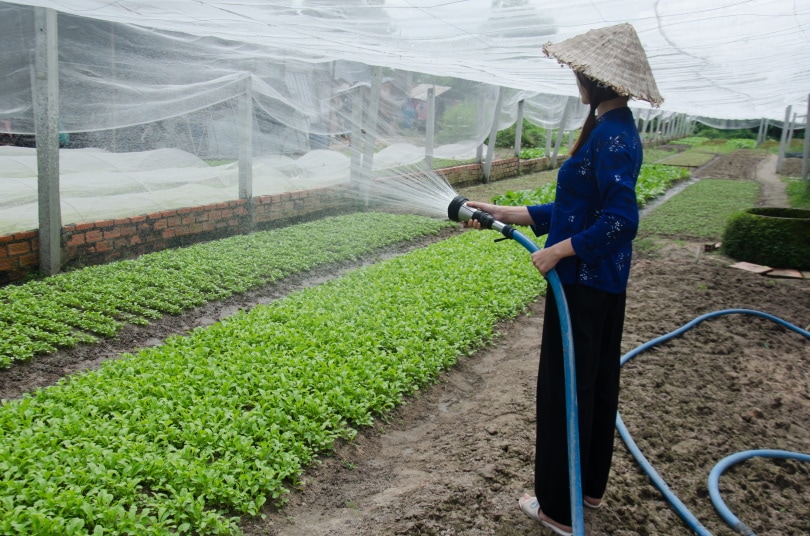 How do I make my garden look like that?
It doesn't take much googling to find some gorgeous gardens, some of which are massive. The answer to this question will depend on how much time and money you have to spend. It won't take as much effort to create a magnificent garden space if you have the money. However, if you have more time than money, a google search doesn't cost you anything. Find a design you like. Let your creative juices flow, and then after visiting your local garden supply center, roll up your sleeves and get ready to get your hands dirty.
There are so many plants; I don't know where to begin!
The beautiful thing about gardening is that you can do it however you want. Some people have a knack and can keep anything alive without effort, while others must work at it. But at the end of the day, decide what you want to grow and go for it! Do you want beautiful, fragrant flowers to look at? Or do you want to put food on the table? Or maybe you want to do both. The dirt is yours for the growing.
•You might also like:Can Miracle-Gro Burn Plants? What You Need To Know
•You might also like: 6 Steps to Prune Knockout Roses and Keep Them Healthy
•You might also like: 20 COMPANION PLANTS FOR CAMELLIAS (WITH PICTURES)

Conclusion
If there is only one good thing that has come out of the last several years, it is the value of keeping ourselves busy. And gardening has been one of those things that quite literally may have saved lives regarding mental health and staying active. Gardening is something that absolutely anyone can enjoy regardless of age or status in life.
If we take a step back, there is something truly remarkable about watching life come forth from a little seed in the ground.
---
Featured Image Credit: Alexander Raths, Shutterstock